Walt Disney World in 2015
By Dave Shute
2015 AT DISNEY WORLD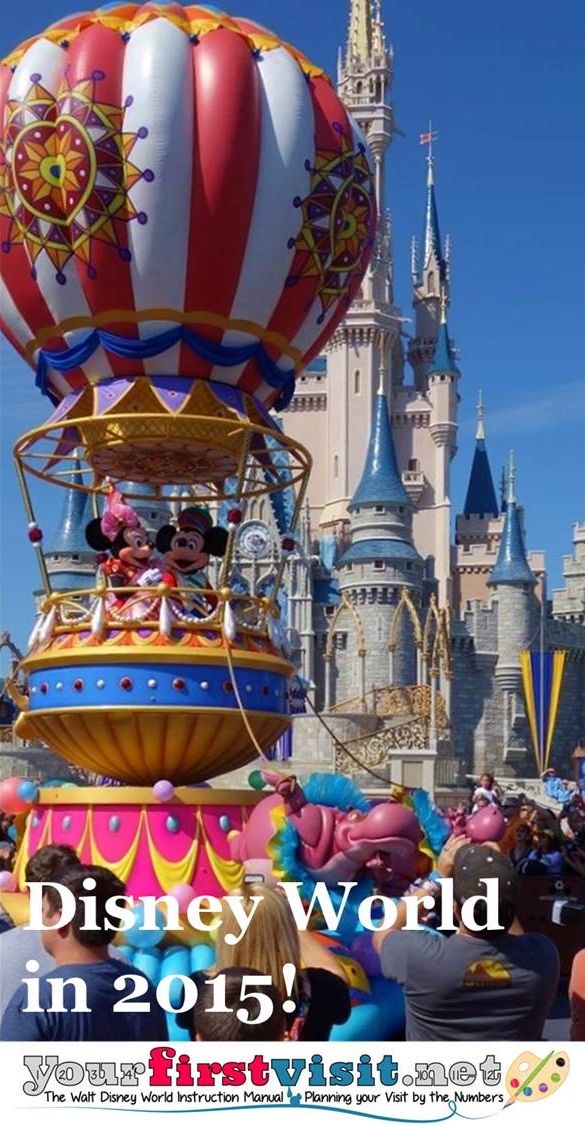 Disney World in 2015 is coming out of a cycle of openings and major changes stretching back to the summer of 2012, including
(Small wonder that Josh and I thought the time was right for an entirely new guidebook, written from scratch for FastPass+.)
Compared to the last 30 months, there's not much new at Disney World in 2015.
We'll also see in 2015 the beginning of years of major construction to Interstate 4, mostly well north of Disney World, and, potentially, because of the strength of the dollar and collapse of oil prices (word to the wise: "light sweet crude" is really neither that light nor that sweet…) a reduction in the growth of overseas visitors to Disney World.
So 2015 is a year to luxuriate in and take advantage of all the recent developments at Disney World, and not a year in which to worry too much about what cool new thing will open when.  There just isn't that new that will open in 2015 compared to the 30 months just past, or the couple of years that will follow.
MORE ON DISNEY WORLD IN 2015
Here's more on Disney World in 2015, including
Disney World 2015 packages and booking dates
2015 Disney World deals
2015 Disney Armed Forces Salute
Free Dining in 2015 at Disney World
The best weeks of 2015 to visit
2015 crowds at Disney World
DISNEY WORLD PACKAGES FOR 2015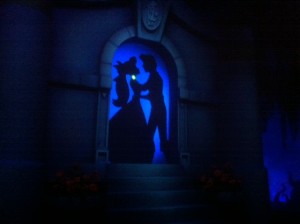 You can find 2015 Disney World price seasons here.
You can book a Disney World hotel room up to 500 days in advance. That means you can book all of 2015 on-line, and some 2016 dates over the phone.
DISNEY WORLD DEALS IN 2015
Walt Disney World offers specials, discounts, package deals, and other deals only when, based on its booking rates, it believes it can profitably bump demand by doing so.
The windows it provides for such deals seem to range from a month to nine months ahead. Given this, the more the economy seems to be doing OK, the shorter the notice for these deals likely will be.
As deals launch, you'll find them here.
For Disney World 2015 military deals and 2015 free dining at Walt Disney World, see below.
DISNEY WORLD MILITARY DISCOUNTS IN 2015
Disney World has announced special discounts for Military families for most of 2015.  See this for more. There's no telling if this deal will be extended into FY16, or if so, when such an extension will be announced.
FREE DINING AT DISNEY WORLD IN 2015
There's no guarantee Disney will offer the Disney Dining Plan for free in 2015.
If it does, based on past dates, Disney will most likely offer more free dining in 2015 for much of September, and perhaps selected later dates in October, November and December, and announce it in the late spring of 2015.
BEST WEEKS TO VISIT DISNEY WORLD IN 2015
For the best times for first-timers who may not return to visit Disney World in 2015, see 2015 weeks to visit, ranked in order. Returning visitors should use the 2015 Week Picker.
A few observations (all reflected in the 2015 week rankings):
New Year's Eve is midweek in 2014, so the Disney World holiday season crush will last until Saturday January 3, 2015.
Mardi Gras 2015 is the day after President's Day.  Many northeastern school districts have the whole week of President's day off, which makes it a bad week to start with.  A few southern school districts have off around Mardi Gras, and they will add even more to the crowds this week.
President's Day itself, February 16, 2015, is almost as early as it can be.  This means fewer low-crowd early February days, but a few more good days in later February.
Easter, on April 5, 2015, is in the middle of its range. The weeks before and after Easter will be mobbed, as usual, but there will be good weeks in very early March, and April after the 11th should be great in 2015!
Memorial Day, May 25, 2015, is as early as it possibly can be.  This makes me think the week that includes it will be a little less crowded than usual, but it's still a week to avoid!
The Fourth of July in 2015 will be on a weekend, so it will be even more crowded than usual, and the weeks before and after it will be the worst ones in the summer of 2015 at Disney World.
Labor Day, September 7 in 2015, is as late as it can be.  Some states have school openings tied by law to after Labor Day, so the end of August will be a little more crowded than it is in years with an earlier Labor Day.  The end of August is still going to be a good time to go to Disney World crowd-wise–just not as good as years in which Labor Day is earlier.
Thanksgiving, November 26, 2015, is in the middle of its range.  The week that includes it will be as bad as usual, but there will then be three great weeks at Walt Disney World after it.  Pop Warner week in 2015 looks to be the week beginning December 5.
Christmas 2015 is on a Friday.  Some school districts will go on break Monday the 21st, and others Thursday the 24th.  Rough crowds will begin December 19, 2015, but New Year's week at Disney World–the 26th of December 2015 through January 2nd, 2016–will be a particular mess.
CROWDS AT WALT DISNEY WORLD IN 2015
See the 2015 Disney World Crowd Calendar.
MORE ON WHEN TO GO TO WALT DISNEY WORLD
Want a second opinion?  Then check out my book lol.
Follow yourfirstvisit.net on Facebook or Google+ or Twitter or Pinterest!!
RELATED STUFF