b. How Long to Stay
By Dave Shute
How Long to Stay      Other Trip Lengths      Itinerary Design Goals
Designing Your Own Itinerary        Shorter Itineraries
HOW MANY DAYS TO SPEND AT WALT DISNEY WORLD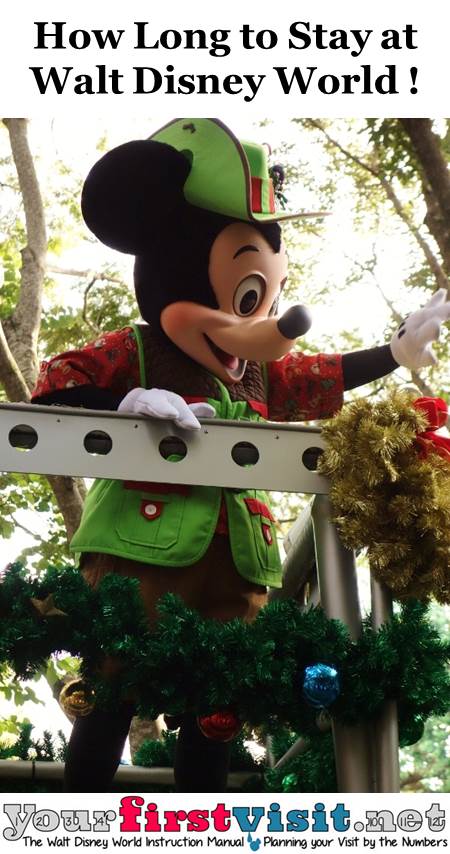 Plan to spend 9 days in Orlando, arriving late morning or early afternoon on a Saturday and departing in the late afternoon or evening of the following Sunday.
This amount of time balances the time needed to fully appreciate the 4 theme parks (6ish days) with time for breaks from the parks, while fitting into a typical "week off from work."
If you can't stay this long, see Other Trip Lengths.
This schedule gives you 7 full days and two partial days in Orlando. The basic itinerary (see this for details) has you spending part or all of 7 days in the parks, with one full day off, two additional mornings off, and one additional afternoon break.
For those with difficult budget or transportation challenges, the time in Orlando can be shortened to 8,  7, or even 6 days: a late-morning arrival day, a late afternoon departure day, and 4 to 6 full days–but only at the cost of making what is already a steady pace a hectic one.
See Other Trip Lengths for details on shorter Disney World trips.
MORE ON HOW LONG TO STAY AT WALT DISNEY WORLD