Review: Seven Dwarfs Mine Train at the Magic Kingdom
By Dave Shute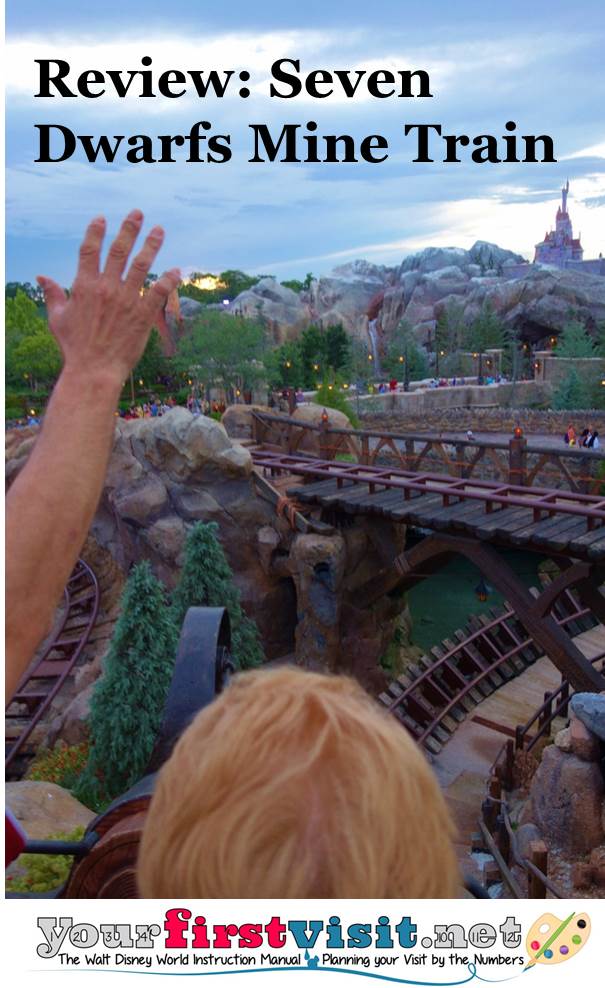 The Seven Dwarfs Mine Train, a combined roller coaster and dark ride, opened at Disney World's Magic Kingdom in late May 2014 and I had a chance to ride it in June. It's a hoot, and definitely worth a FastPass+!
I visited on a moderately busy mid-June Wednesday afternoon, and waits were 90 minutes the whole time I was in the park.
With this long a wait, much of the queue is in the unprotected sun. The sign below is from a cast member indicating the end of the line, which snaked down the rail past Winnie the Pooh.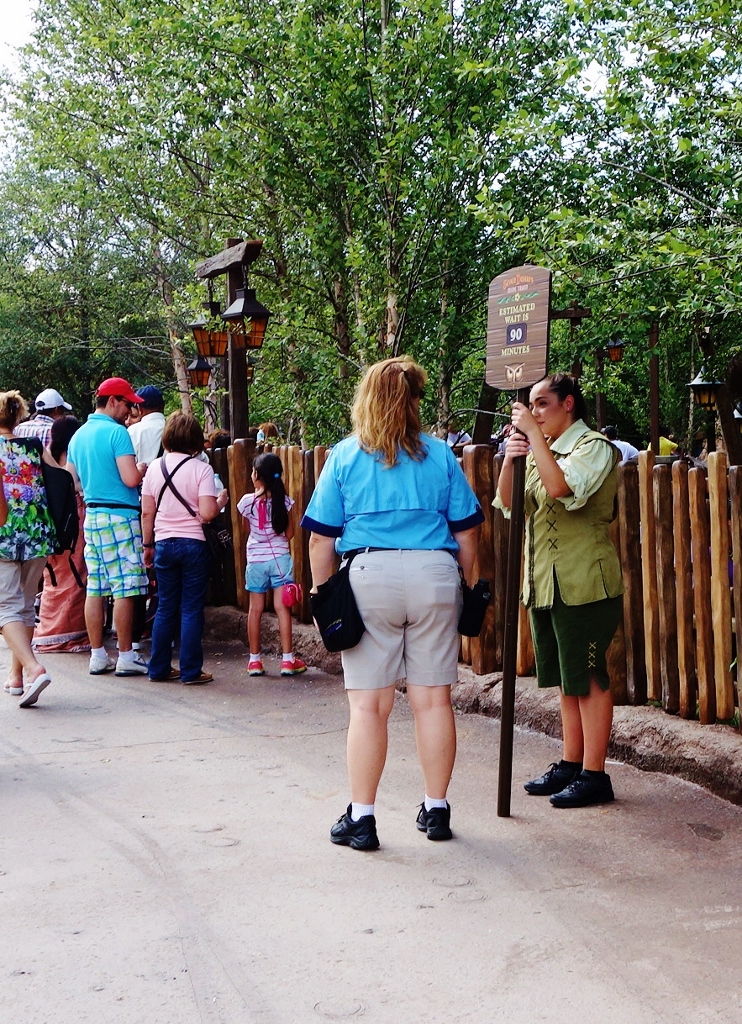 There's some fun stuff to play with later in the line, and if you arrive well before park open and march straight to the ride, it's worth the shorter wait you'll find then, but at any other time of the day, use FastPass+, even though you will miss some of this play.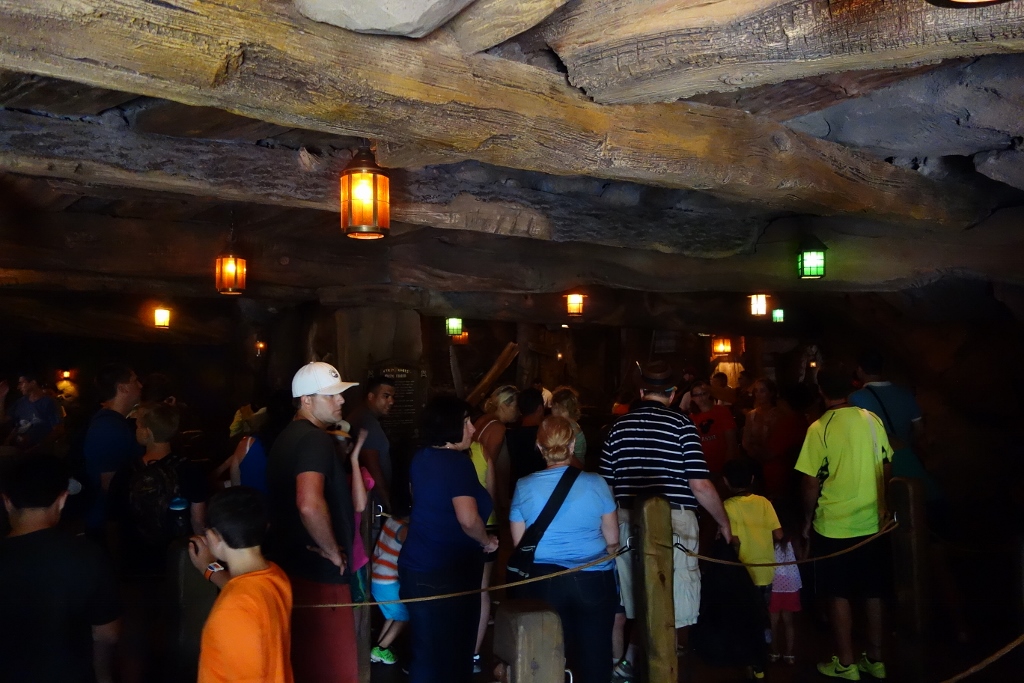 Once you are inside, the queue is more comfortable.
You then enter mine train cars that seat two across, a little tightly for bigger and taller folk.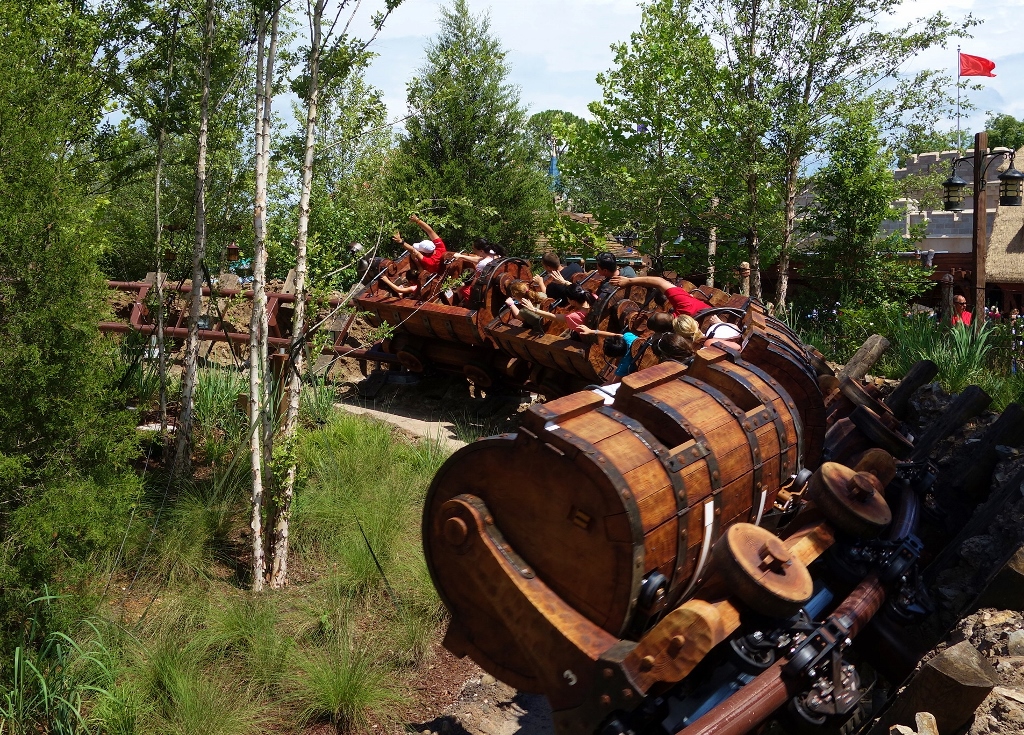 Up the hill (see the image at the top of the page) and swoop around–more smoothly, and with a higher impression of speed, than I had thought the ride would have…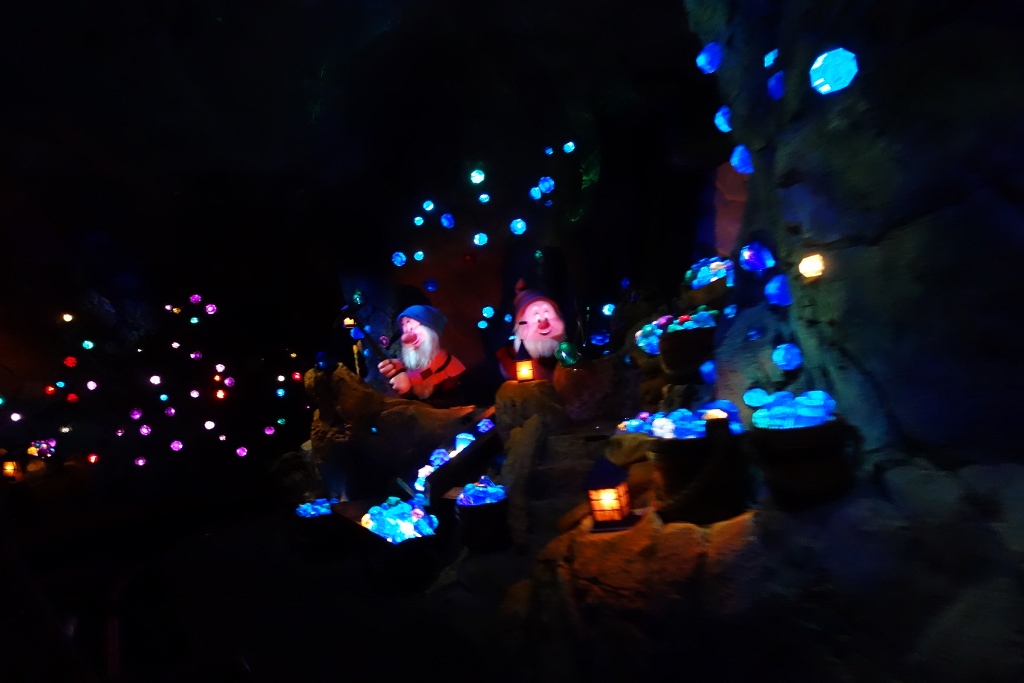 …then into the Seven Dwarfs' mine itself, with some of the best audio-animatronics Disney has ever done–overwhelming my photography skills…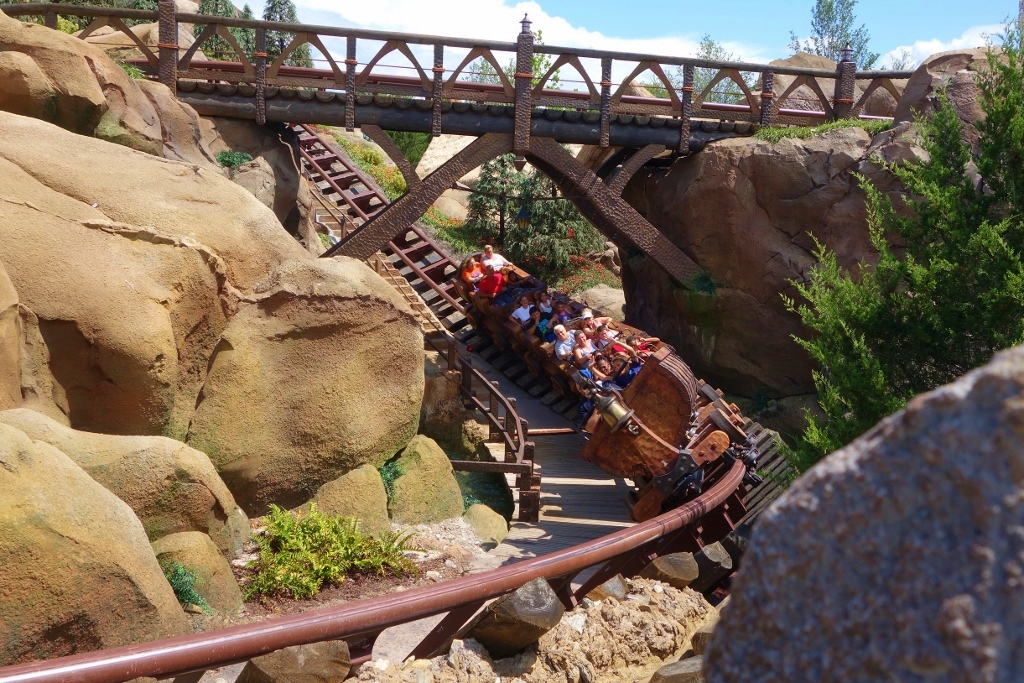 …another swoop…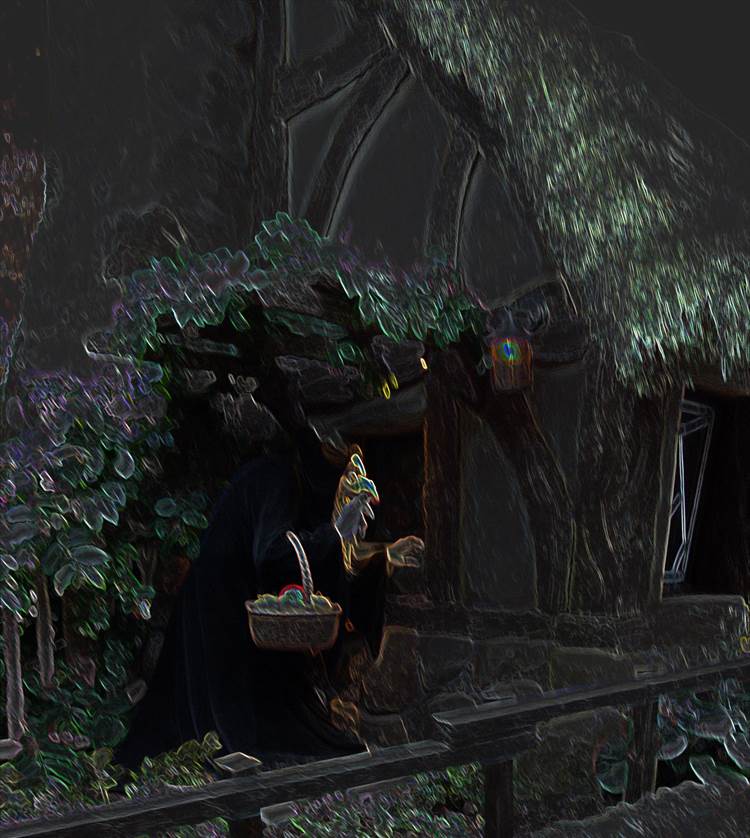 …and then keep your eyes sharp to the right for a two-part suprise ending.
The whole thing goes by pretty quickly–I clocked it a two minutes and 30 seconds.  It seemed quite popular with those I rode with–and I loved it.
But it'll be interesting to see what happens after the summer crowds and "gotta ride the new ride" crowds are done.  It's a fun roller coaster, but not much of one, and the animatronic bits are excellently executed, but pretty brief.
It'll either resonate strongly and become a classic about mid-way between Splash Mountain and Big Thunder Mountain, or it'll fall between two stools–not enough of a roller coaster for coaster fans, and not enough of a dark ride for Snow White fans. My guess is the former, but we'll see…
Here's the details from our book: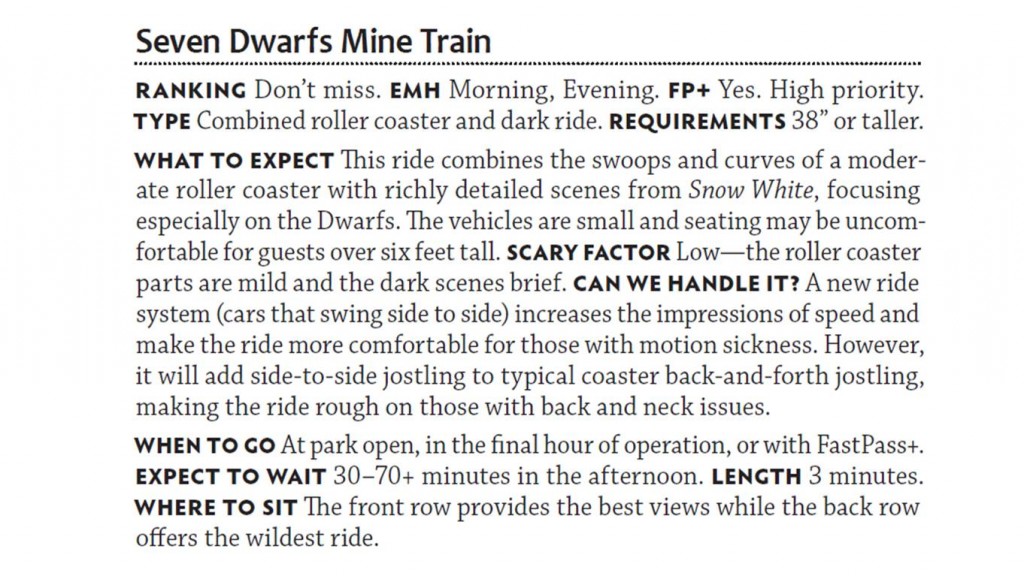 Have you ridden it yet? What do you think?
Follow yourfirstvisit.net on Facebook or Google+ or Twitter or Pinterest!!
RELATED STUFF