Review: Under the Sea ~ Journey of the Little Mermaid
By Dave Shute
UNDER THE SEA ~ JOURNEY OF THE LITTLE MERMAID AT THE MAGIC KINGDOM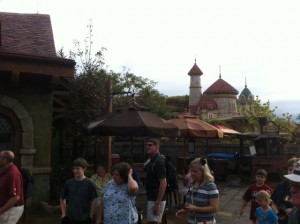 The signature ride of Disney World's Fantasyland expansion, Under the Sea ~ The Journey of the Little Mermaid, formally opened in early December 2012.
Located in Prince Eric's castle, and duplicating the already opened version in Disney California Adventure, this new attraction is both wildly popular (so far) and quite a disappointment.
MISSED OPPORTUNITIES UNDER THE SEA
Under the Sea ~ The Journey of the Little Mermaid faithfully re-tells the story of the Little Mermaid through a sequence of colorful, fun, and well-done scenes.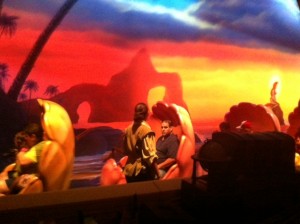 Your ride begins in a clamshell, and the clamshell moves through the various scenes, rotating to direct attention.
You begin above the sea, have the story introduced, go under the sea for the next part of the story, and finish back on dry land.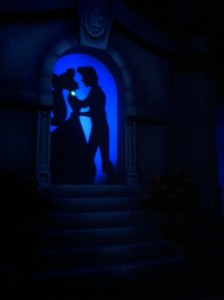 Visuals range from a massive (and somewhat dull) undersea party scene to a charming silhouette of Ariel and Eric.
All the visuals are adequate, some more than that, but nothing in the ride's conception or execution will astonish viewers who aren't deeply invested in the movie already.
That is, young folks who love the movie will love this ride.
For anyone else it's a bit of a yawn.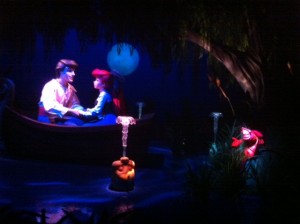 Like Dumbo and Prince Charming Regal Carrousel, the pleasure for most will not be in the ride itself, but rather in watching the delight of those to whom the ride speaks clearly.
Now "astonishment" is a pretty high standard, and not much else in Fantasyland (or even all of Disney World) meets it. In Fantasyland, only Mickey's Philharmagic and Enchanted Tales with Belle (another element in the Fantasyland Expansion) are astonishingly good to most; Peter Pan is astonishing to many, but not to all.
But for the signature ride in the first major expansion of Fantasyland in 40 years, "astonishing" is the right standard to use.  And the new Under the Sea ~ The Journey of the Little Mermaid doesn't even come close.
It's not an "E" ticket ride; it's not even a "D" ticket. It is, frankly, a "C" ticket, which means it's also a lost opportunity. For the funds and fanfare devoted to Under the Sea ~ The Journey of the Little Mermaid, it could–and should–have been much better.
See it with about the same priority you'd put on it's a small world: worth it, but not worth planning your day around it.
Follow yourfirstvisit.net on Facebook!
RELATED STUFF