(Dining Alternatives)
By Dave Shute
OVERVIEW: DINING AT WALT DISNEY WORLD
If you can't or won't follow the meals recommended in this site's itineraries, use one of three tools.
First, note the discussion of the overview of dining at Disney World and notes on the best-loved family and date night meals on this page.
Second, note the chart below, which arrays kid appeal (top to bottom, top is best) and adult appeal (left to right, right is best). Click it to enlarge it.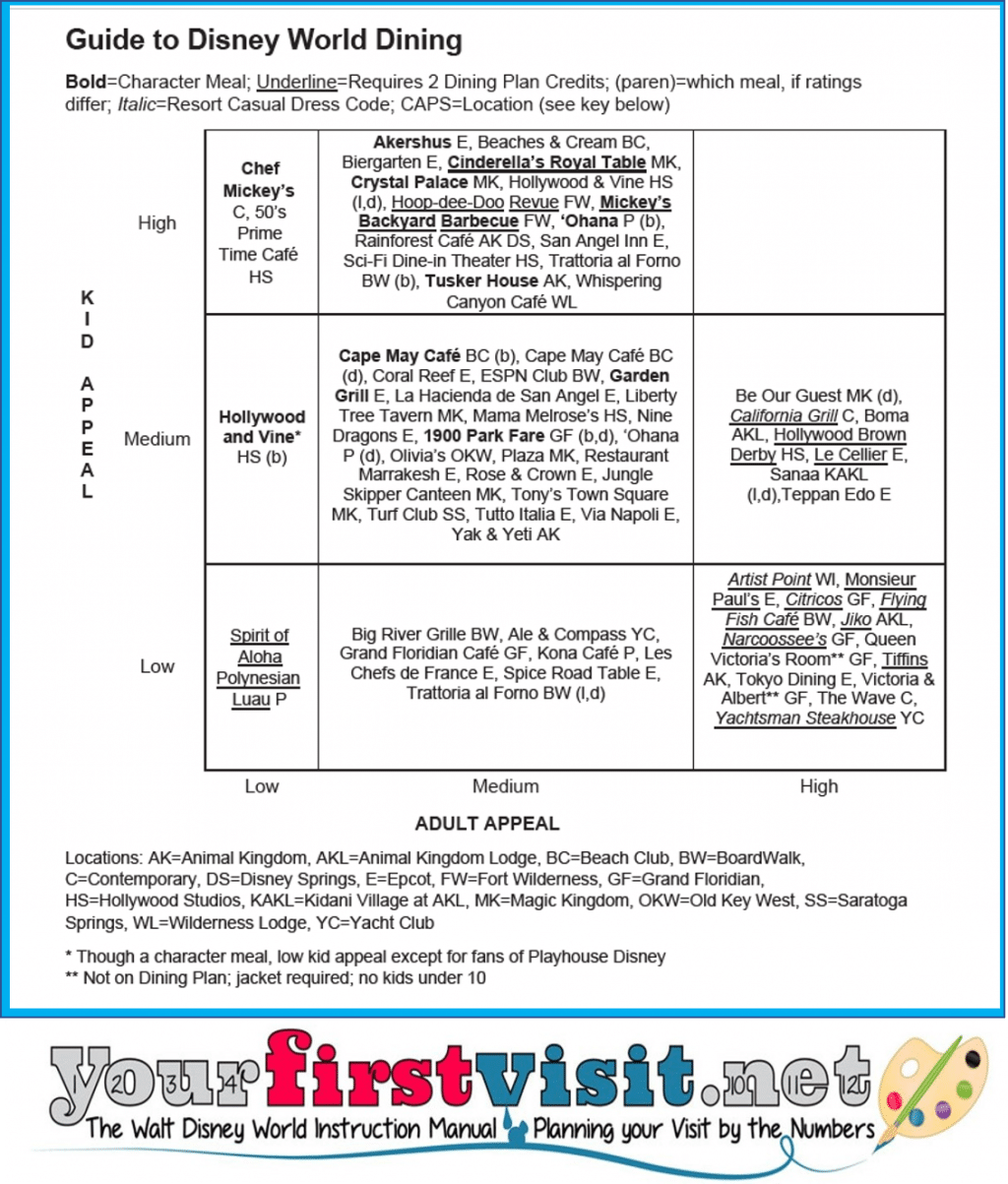 Third, the Disney World guide book I co-author has reviews of all the Disney World table service venues.
Above is an example of a review from the book.


Follow yourfirstvisit.net on Facebook or Twitter or Pinterest!!