Disney World in the Era of FastPass+
By Dave Shute
FASTPASS+ ONE YEAR ON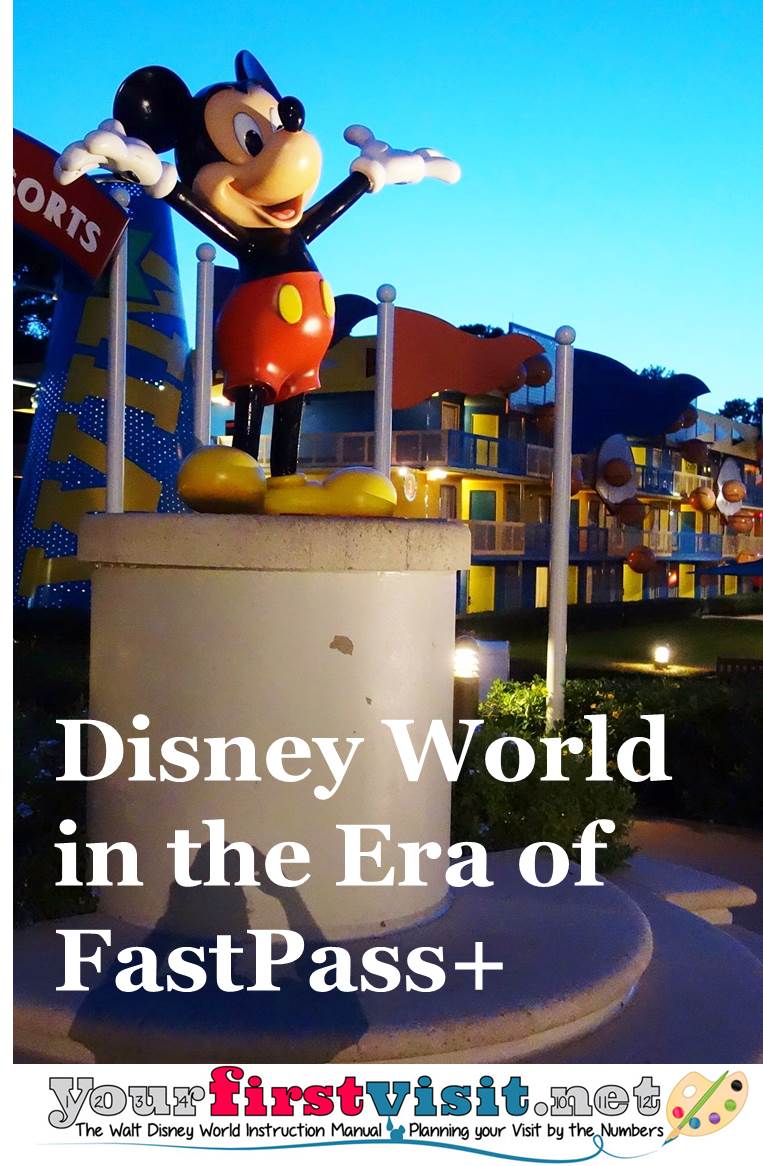 Note: my recommended FastPass+ for each park are here.
On New Year's Eve 2014, waits at Test Track peaked at five hours, and exceeded three hours most of the day.
Were it possible for everyone to have reserved times to ride Test Track (like at a restaurant) ahead of time, every single person that rode Test Track that day could have ridden it at the exact same time with hardly any wait.
This is both the promise and the problem of FastPass+. The way you fix a restaurant that's so busy that no one goes there anymore is to convert most of its capacity to reservations. But that means those without a reservation are out of luck…
The most popular rides at Walt Disney World commonly have more people willing to ride them than they have capacity, especially during the more popular times of the day and days of the year.
This capacity has to be allocated to some people—and not to others—based on some system.
Traditionally, it was allocated based on willingness to wait, first come, first serve.
People willing to wait whatever the current wait time was entered the queue, and people unwilling went someplace else. All kinds of strategies developed to minimize such waits, such as showing up before park open, getting in line just before park close, and going to Disney World during times of the year when waits are lower.
But the whole reason these strategies work is that so many people can't or won't take advantage of them!
They don't want to, or can't, get their families up early, don't want to, or can't, keep going all the way until park close, or don't want to, or can't, take themselves out of work or their kids out of school except during the traditional vacation seasons.
About 15 years ago Disney changed "first come first served" with the introduction of paper FASTPASS, and just about a year ago—January 23, 2014—Walt Disney World shut down the last of its old paper FASTPASS machines at the last park that was using them, Epcot, and completed its conversion entirely to the brand new FastPass+.
Paper FASTPASS reduced waits by assigning a low-wait return time later that day. You had to be in the park that day and in front of a specific ride to get one for that ride that day, and FASTPASSES were issued in the same first come, first serve fashion—those arriving early could get the most FASTPASSES and those arriving late (or on crowded days) would see fewer opportunities.
These old-style FASTPASSES in essence allocated low waits based on willingness to arrive early, willingness to defer riding until later in the day—sometimes much later–and willingness to backtrack in the parks (once to get the FASTPASSES, a second time to use them).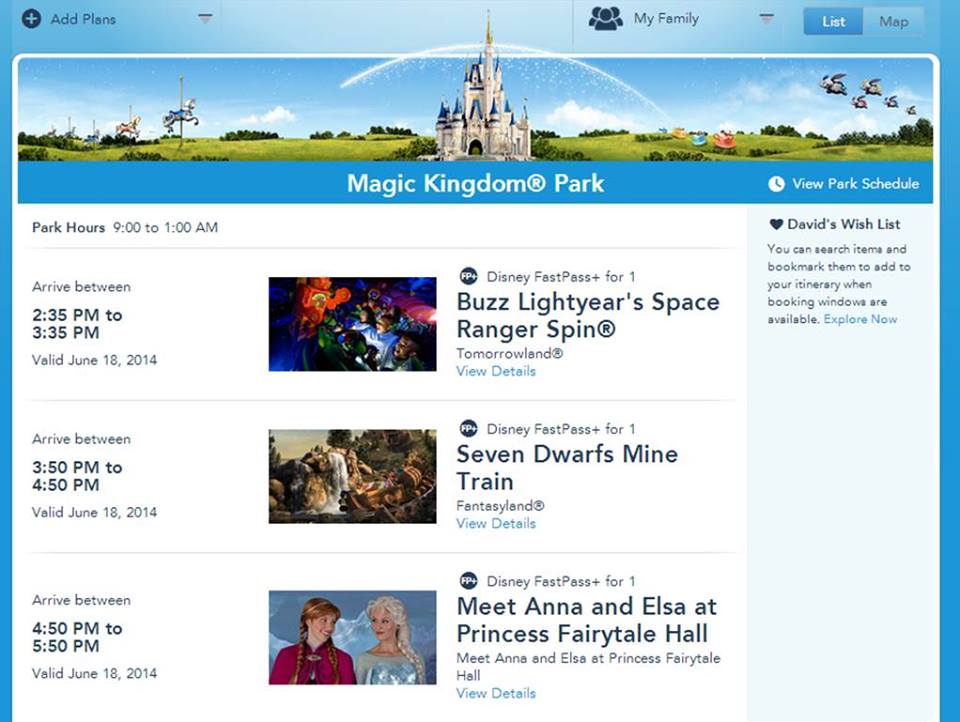 The new FastPass+ are profoundly different. You reserve three rides in one park per day online ahead of time for specific one hour windows, beginning 60 days out for those staying at Disney-owned resorts or the Swan or Dolphin, and 30 days out for everyone else. (Standby lines are also still available for those willing to wait in them.)
So now low waits are being allocated according to both old and new principles—arriving before open, getting in line just before close, and going during lower crowd periods still greatly pay off, but beyond this, low waits are allocated to those
Who educate themselves and plan ahead—failing to do so is still the biggest barrier to a great Disney World trip, and why sites like this and books like mine exist…
Who can stay at a Disney resort, as sometimes the most popular offerings book out within moments of the 60 day window opening, and other offerings book out between the 60 day Disney window and the 30 day "everyone else" window
Who are willing to commit in advance to being in a specific park at a specific time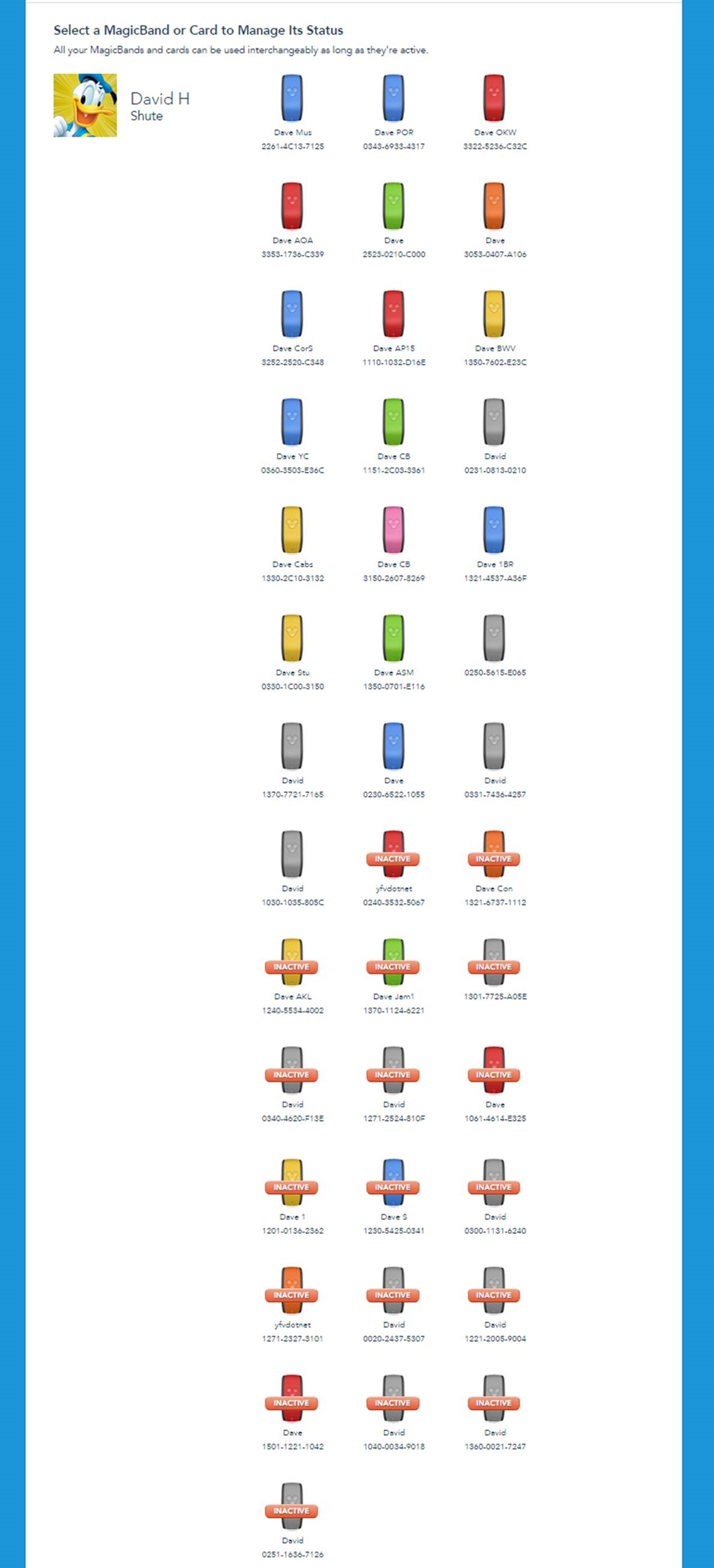 FastPass+ presents the biggest changes in how to plan and tour the Disney World parks in more than a decade.
So, since the full conversion I've spent 59 days at Walt Disney World (and I live in Northeast Ohio, not Orlando lol) living with FastPass+, and plenty more days thinking and writing about it.
Some observations…
THE BASICS OF FASTPASS+
To use FastPass+, you need a My Disney Experience account and valid park tickets linked within it.
Then, beginning 60 days before check-in if you are staying at a Disney-owned resort or the Swan or Dolphin, or 30 days before use if you are staying anywhere else, you can book one hour windows to see three rides with minimal waits in one park. (Three different rides—no repeats.)
At two parks—the Magic Kingdom and the Animal Kingdom—you can pick your three from any of the FastPass+ rides offered.
At Epcot and Disney's Hollywood Studios you pick one ride from a short "Tier One" list and the second and third from a longer "Tier Two" list.
Many rides that offer FastPass+ are unwise to choose, and the tiering at Epcot and Hollywood Studios makes it hard to see everything in one day without arriving before park open.
My suggestions on which rides to pick for each park are here, aimed for older kids and adults. You'll find more good advice in Josh's cheat sheets here, especially for families with younger children more focused on characters than I am.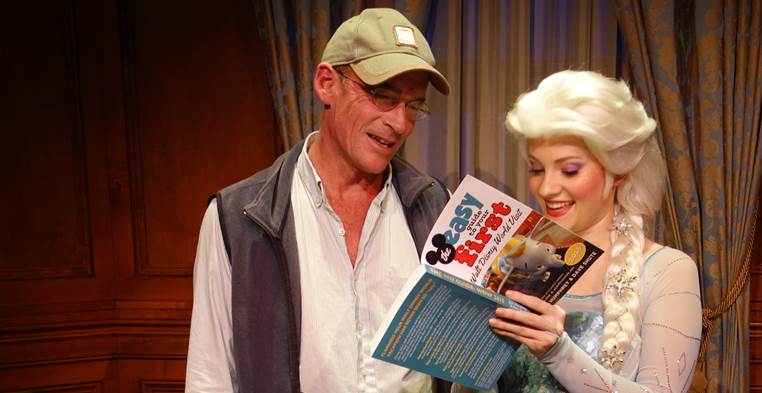 And of course our guidebook, The easy Guide to Your First Walt Disney World Visit, is the only guidebook written from scratch for FastPass+.
Once you've used your first three pre-booked FastPass+ you can then pick another from whatever might still be available that day, then another after you've used that, etc.
HOW FASTPASS+ IS DIFFERENT
Under the old FASTPASS system, you did not—could not—book rides before arrival. Rather, on the day of your visit you would walk to an eligible ride and grab a paper FASTPASS for it that would entitle you to return to it with minimal waits within a specific window.
Return times were delivered in order—as more FASTPASSES were taken, return times would stretch later and later into the day. For the most popular rides, all FASTPASSES could be distributed by late morning.
You could hold a limited number of FASTPASS at a time, and were eligible for another either two hours later or after your FASTPASS return time—whichever came first.
Within these constraints, so long as they were still available, the return times worked for you, and you had the stamina, you could get as many FASTPASSES as you wished, and could get them multiple times for the same ride.
This worked pretty well, especially for those who arrived before park open or on lower-crowd days.
An early arrival meant you could see at open one to four (depending on the park) rides with hardly any waiting that would later build long lines, and see several more longer-line rides with low waits via FASTPASS —e.g. at 10, 11, and 12.30ish.
After this you could keep going, but the most popular rides would see later and later return times, and the two hour gap between FASTPASS eligibility would begin to tell.
For late arriving guests on busy days FASTPASS did not work so well. Some rides would be out of FASTPASSES and other popular rides would have return times very late in the day.
The new FastPass+ brings its own set of challenges.
You need to commit to a park and a time of day ahead of time
You can't pre-book the same ride multiple times in a single day
The most popular rides may be booked before the 30 day window opens—even at the 60 day mark, and
Tiering at Epcot and Hollywood Studios makes arriving before park open important for those who want to see the most popular Tier One rides in a day—seeing one at park open, and the other via FastPass+.
This has caused a lot of gruff among experienced returning visitors who are used to doing the parks in a certain way, and need to learn new ways to do them, and in particular those used to pulling FASTPASSES to re-ride a single ride multiple times over a day.
But for first-timers, FastPass+ is just great.
FASTPASS+ FOR FIRST-TIMERS
First-time visitors who want to experience the best of Walt Disney World already should know where they will be well in advance, as this enables them to book the best dining.
They should already be booked in a Disney hotel, as this gives advantages for booking both dining reservations and FastPass+ booking windows…and it's more fun!
The lost opportunity to re-ride the same ride a lot in a day without waits matters less to first-timers, as most will be more interested in seeing the full variety of rides than in re-riding some at the expense of seeing others.
FASTPASS+ FOR RETURNING VISITORS
For experienced returning visitors with a particular way of doing the parks, FastPass+ often presents a difficult transition. Other than booking a few dining spots, they aren't used to park commitments well in advance.
The lost opportunity for easy re-rides—and the tiering at Hollywood Studios and Epcot—means that some old ways of doing things just don't work any more without much longer waits. Re-rides are still do-able—you can ride a popular ride three times easily, at park open, on a pre-booked Fastpass+, and by getting in line just before park close—but isn't as easy as it used to be.
The limit of three initial reservations at one park represents a loss to those who in the olden days would go from open to close pulling 6 or more paper FASTPASSES along the way. More FastPass+ will be available after the first three, but availability is often scant at the most popular rides.
Standby by waits have gone down a bit at the most popular rides, but have gone up a lot at the next level of rides like Haunted Mansion, Pirates of the Caribbean, Jungle Cruise, Dinosaur and Spaceship Earth
You can buy your way out of some of these issues.
The flip side to all this is that if returning visitors do commit to a park, have enough days in the parks, and book their FastPass+ well ahead, they can sleep in a lot more than they used to be able to, as the ability to pre-book top rides in the afternoon or evening makes arriving at the parks before open less necessary.
Ditto for being at Disney World on higher crowd days. While all those people were waiting three to five hours for Test Track on New Years Eve, thousands of others had pre-booked their rides for the day via FastPass+ and had short waits even on the busiest day of the year.
An early arrival, FastPass+, and a mid-day break make higher-crowd days much more bearable than they used to be.
And remember that the reason that early arrival or certain dates works is that most people can't or won't get up early enough to hit park open, or are unwilling to take their kids about of school to go during lower-crowd periods.
So FastPass+ can make the experience of such people better, as it better ties their ability to book great rides with low waits to the times they actually want to be in the parks.
THE FUTURE OF FASTPASS+
FastPass+ has two purposes: improving guest experiences (although, as noted, that doesn't work for all old ways of touring the parks) and improving Disney's economic performance.
The economic part has multiple pieces, but the most important point is keeping people in the Disney parks.
Jay Rasulo, Senior Executive Vice President and Chief Financial Officer, commented on this a few weeks ago at the January 2015 Citi 2015 Global Internet, Media and Telecommunications Conference
"…[A]ll of the communications about MyMagic+ have really emphasized that the biggest benefit we believe to our company and our company's financial performance will be that people who pre-plan spend more time with us on their trip to Orlando.
So for the last 30 years, people have come to Orlando basically for an eight-day vacation, on average…The question is how many of those eight days are they going to spend at Walt Disney World and how many of those eight days are they going to spend elsewhere among other attractions that are in the Orlando area?
We know that when people plan at home before they arrive they spend more time with us. So enabling them with this planning tool called MyMagic+ has [meant that] … they will spend more time with us. So that's what you are beginning to see in the financials.
…[W]hen you bring technology to it, there are whole new ways that guests can experience … everything … from better planning,[to] more insightful planning, itineraries that they carry around with themselves electronically, the recognition of where they are, the ability to tap into a system that tells them where the park is less full than where they are right now, etc., etc., [it] really does enhance their experience.
And I think that you are going to see that as a fundamental belief system that every one of our guests enters our parks carrying their own personal computer. We've enhanced our knowledge of their whereabouts with technology and we are going to continue to build on that… at Walt Disney World…"
Another piece of the both the customer experience and economic rationales is that people waiting in lines aren't having fun and aren't spending money. Consider Fantasmic, where even with FastPass+, because the best seats are still first-come first-served, up to ten thousand people wait 30-90 minutes. They don't want to be in this line, and they aren't spending money elsewhere.
The answer is an all-reservation system, where every bit of capacity can be reserved in advance. There's a lot of arguments against this, the most important being that theme parks are designed to have tens of thousands of people in queues. As a result, they don't have enough circulation space for the same numbers out of queue (this is why the Disney parks can "feel crowded" on low-wait days—because hardly anyone is line).
It would be very hard to retrofit the current parks to an all-reservation system. But I wouldn't be too surprised to discover that some of the new areas being developed at the Animal Kingdom and Hollywood Studios launch as FastPass+ only…
What do you think?
(Note: there was much discussion of this post on my Facebook page. For responses to some of the points there, see this.)
Follow yourfirstvisit.net on Facebook or Google+ or Twitter or Pinterest!!
RELATED STUFF