Disney World 2015 Price Seasons
By Dave Shute
2015 RESORT PRICE SEASONS AT WALT DISNEY WORLD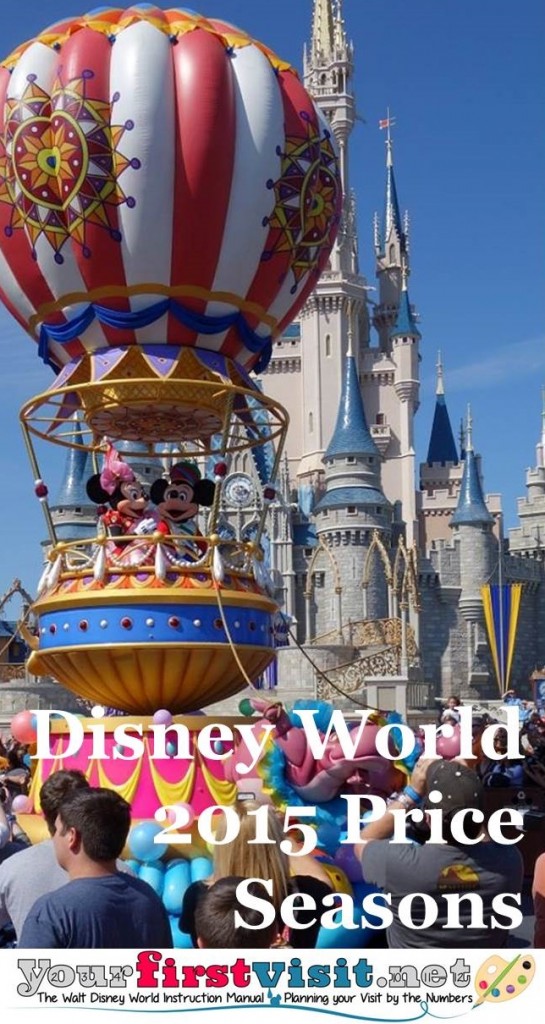 The material below shows resort price seasons at Walt Disney World at different times of the year in 2015.
(For 2016 prices, see this, and 2017 prices, this)
Ticket prices don't vary over the course of the year–although they typically have an annual increase during the year. See this for more on ticket prices.
Resort prices, however, are almost twice as high during some periods as they are at others.
2015 DISNEY WORLD PRICE SEASONS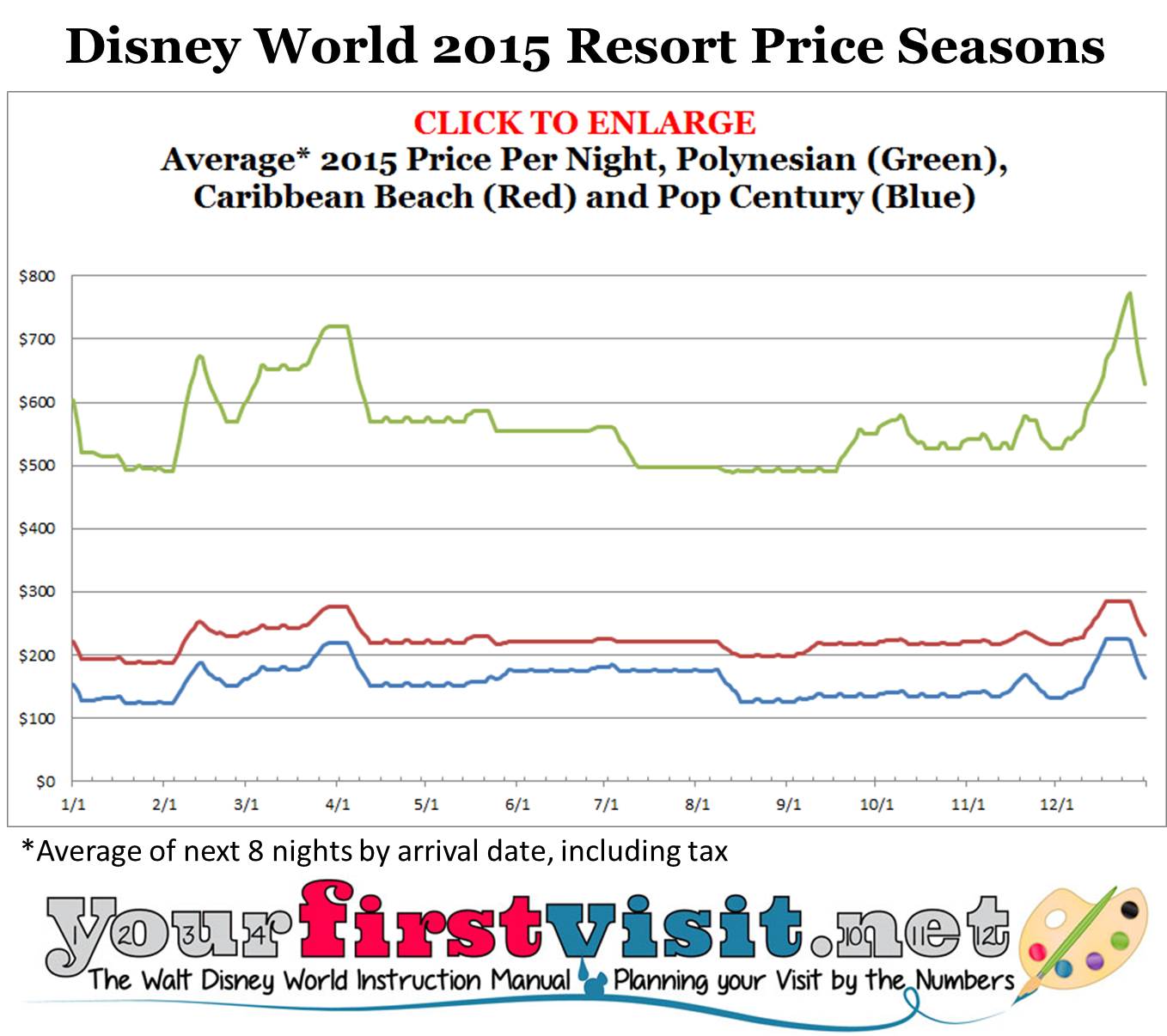 Below are Walt Disney World 2015 resort price seasons by resort type. Value prices are based on Pop Century, moderates on Caribbean Beach, and deluxes on the Polynesian.
"X% Higher" means compared to the lowest prices of the year. Because these increases are different on some weekends vs. weekdays, increases are averaged across the recommended 8 night visit.
In addition to the below, Disney ups prices an additional $10-50 per night during certain weekends and holidays–particularly over the Marathon weekend, Martin Luther King Day weekend, Memorial Day weekend, 4th of July weekend, and Columbus Day weekend.
2015 DISNEY WORLD PRICE SEASONS: VALUE RESORTS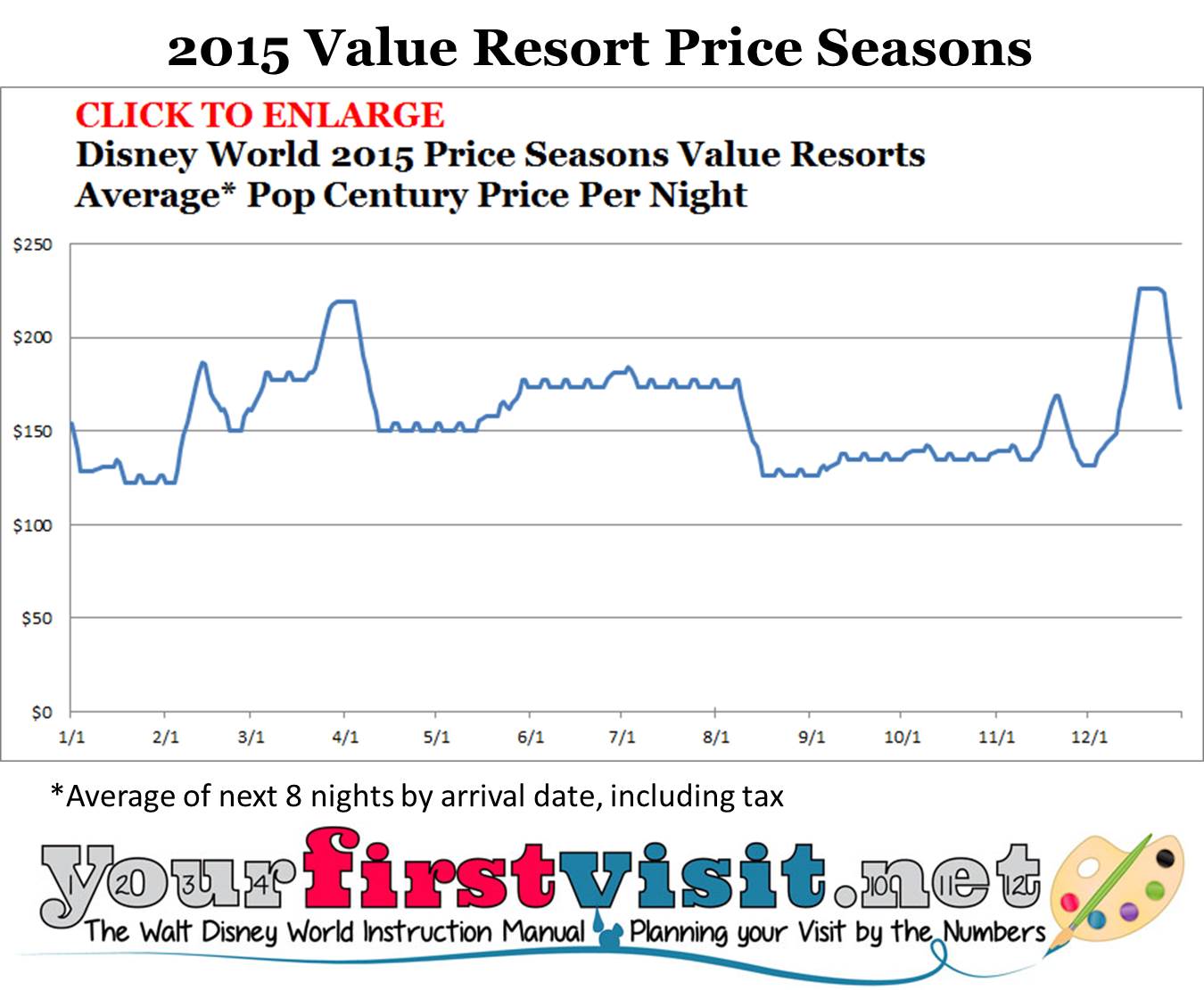 2015 DISNEY WORLD PRICE SEASONS: DELUXE RESORTS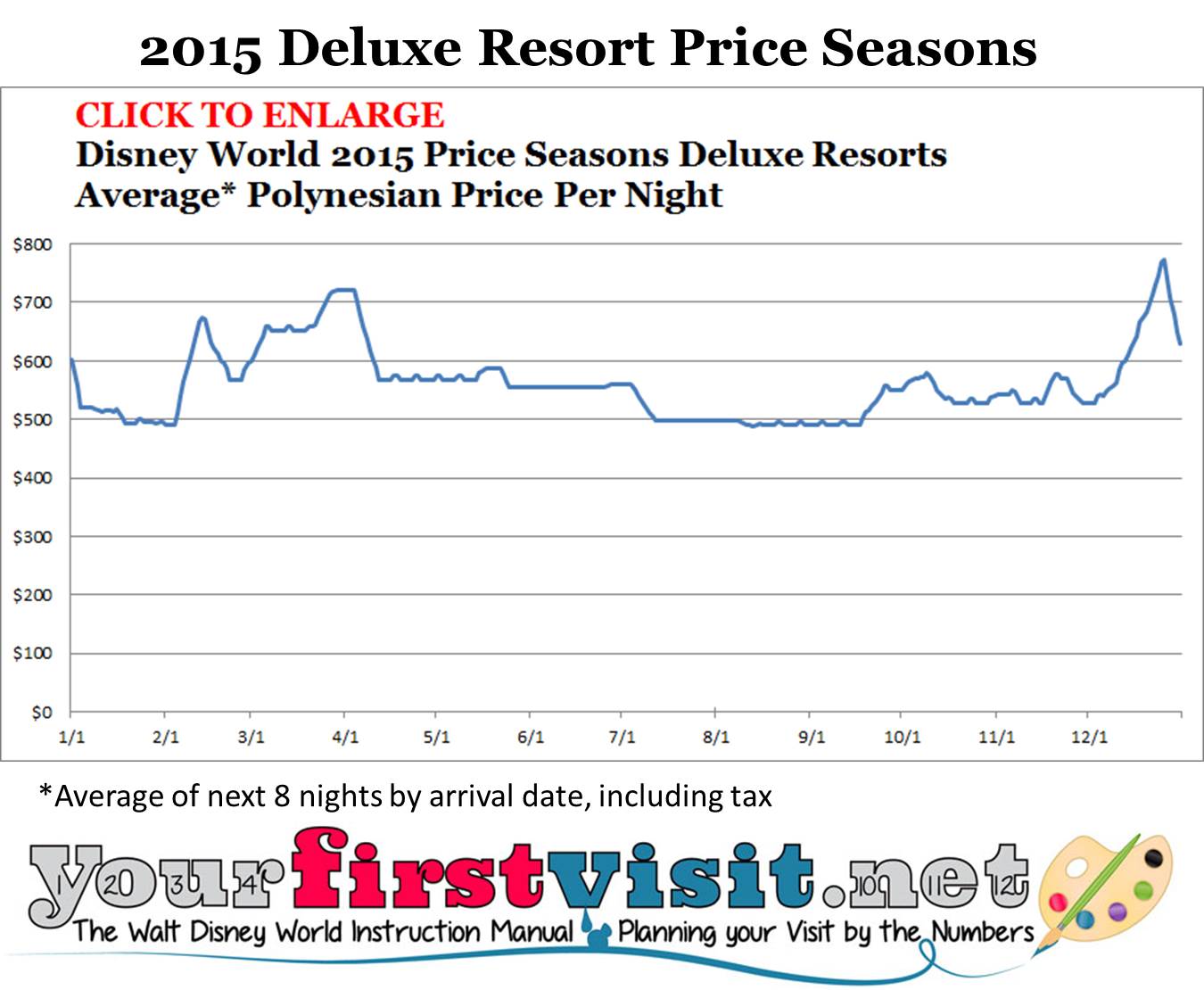 2015  DISNEY WORLD PRICE SEASONS: MODERATE RESORTS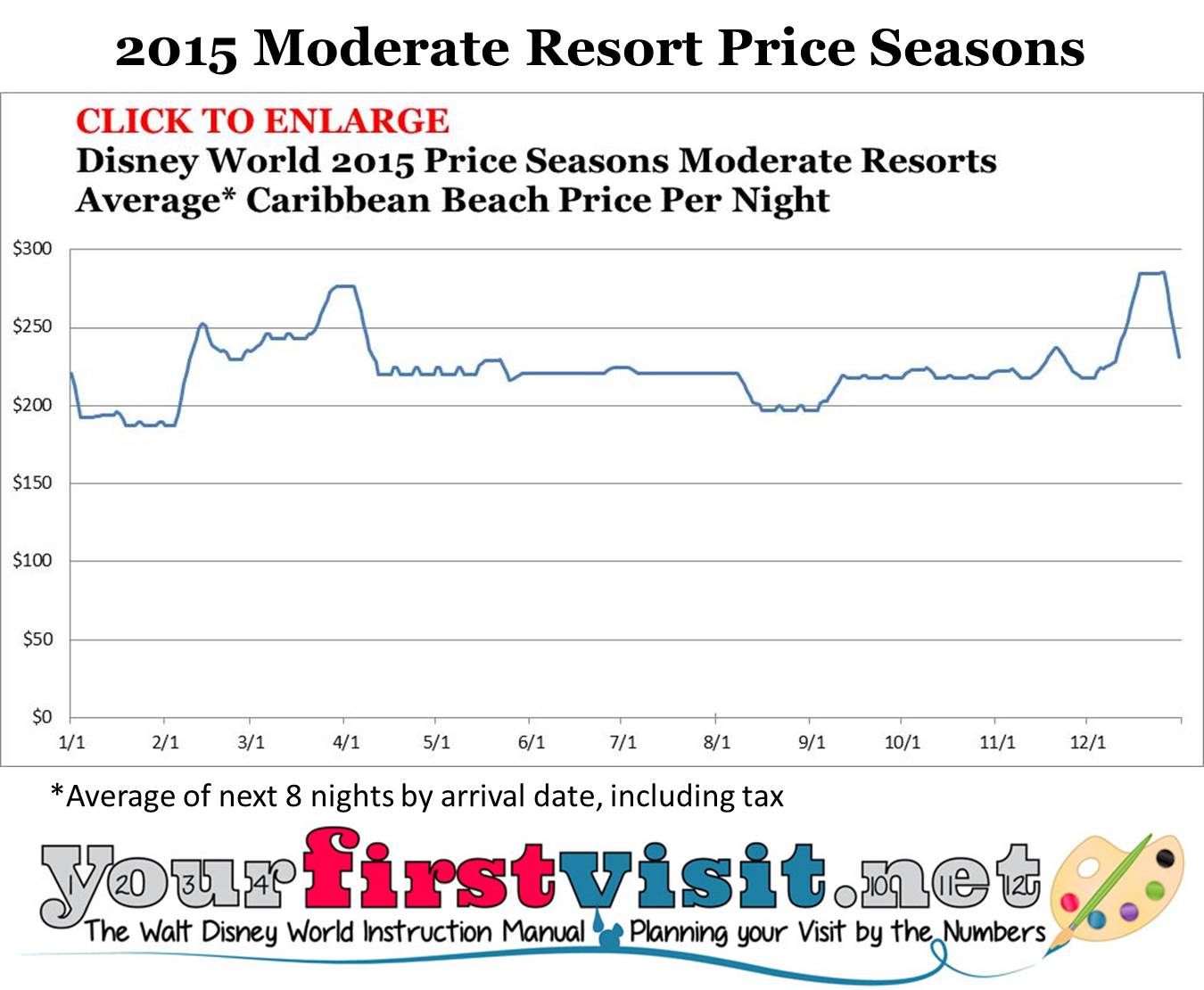 MORE ON WHEN TO GO TO WALT DISNEY WORLD
Want a second opinion?  Then check out my book lol.
Follow yourfirstvisit.net on Facebook or Google+ or Twitter or Pinterest!!
RELATED STUFF