Review: The Afternoon Festival of Fantasy Parade at the Magic Kingdom
By Dave Shute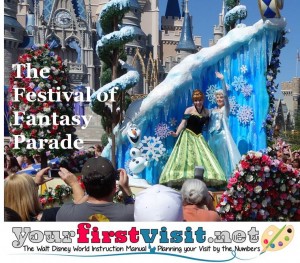 The Magic Kingdom's afternoon parade, "Disney's Festival of Fantasy Parade," debuted March 9, 2014.
The parade presents "Mickey and his Fantasyland Friends" through a series of new floats, music and dancers.
It begins typically every day at 3p, although two afternoon parades are scheduled on the very busiest days of the year.
The parade presents a mix of both classic Disney characters and those from its most recent films, and, because of its "Fantasyland" theming, a more coherent set of characters than in some past parades.
The new floats are really tall, which means littler kids can see most characters even if they are not right at the very front of the parade viewing areas.
The all-new musical track combines a new parade song with stretches from the classic songs of the films depicted on the floats, and ends with a really big beat.
The more visible floats, more current characters, and a bunch of really nice designs make the Festival of Fantasy Parade the best new parade at Disney World in decades.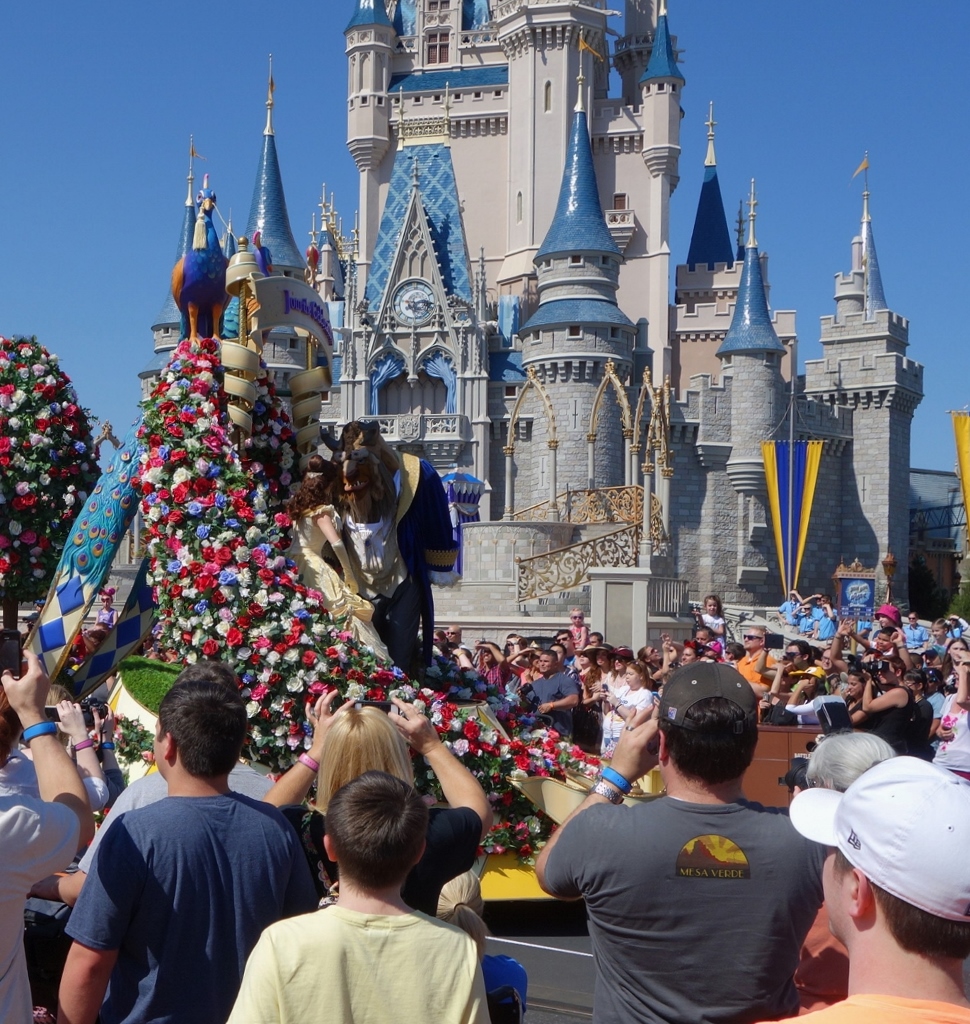 Belle and the Beast lead off the parade, as the first part of a three part-float.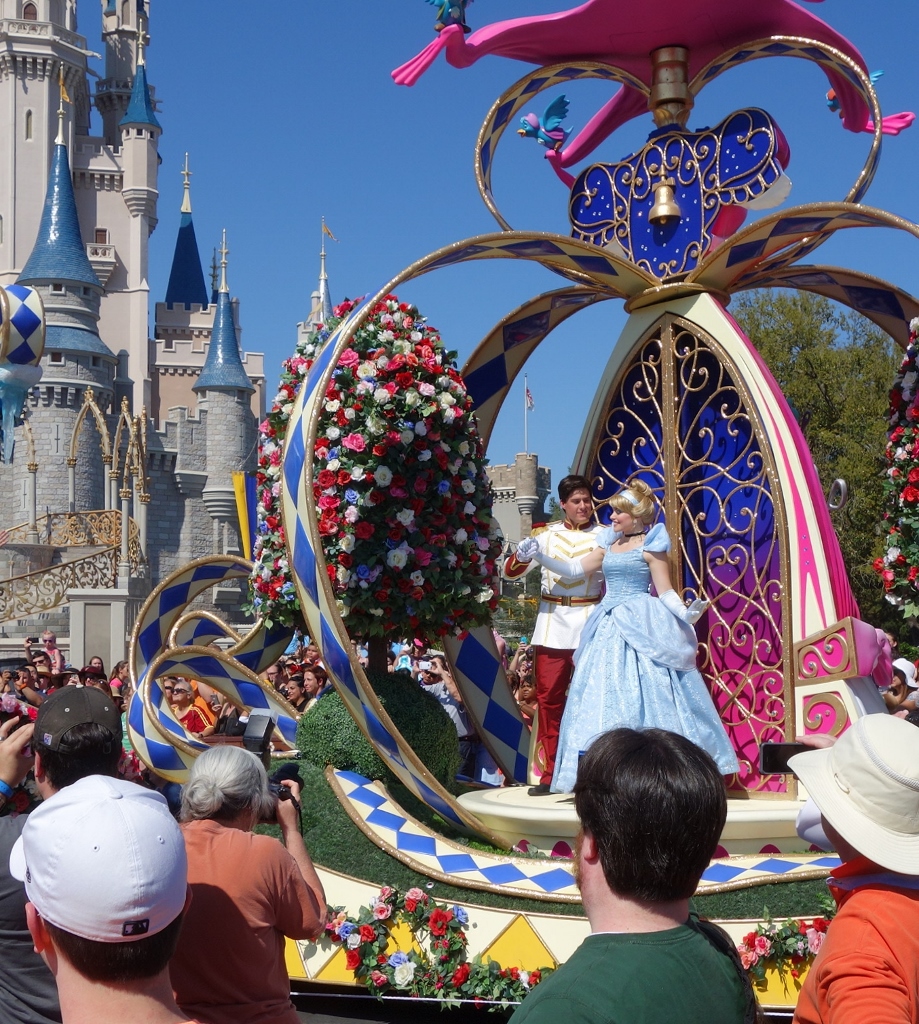 At the center of this float is Cinderella…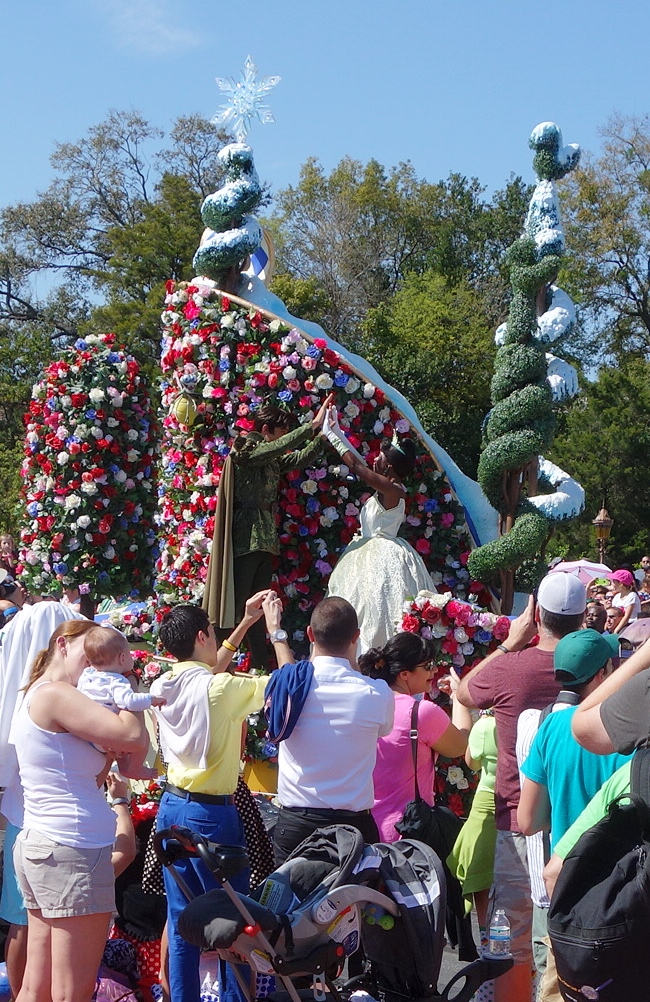 …and at the rear is a rotating tableau, with Tiana on one side…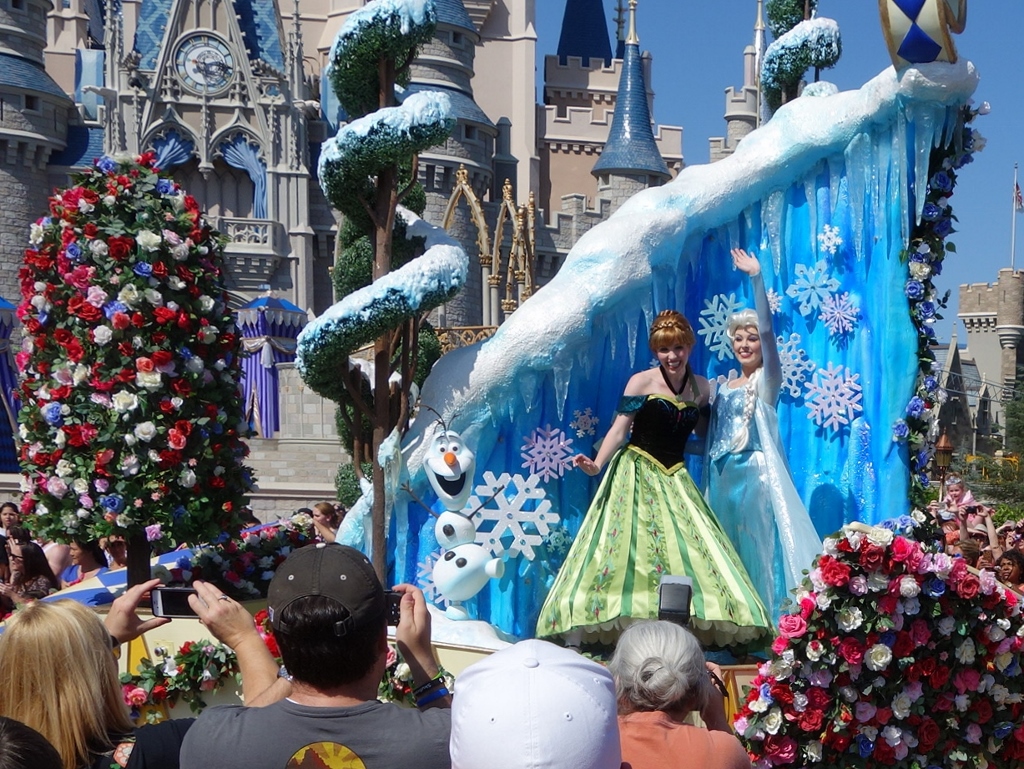 …and these hot yet Frozen princesses on the other.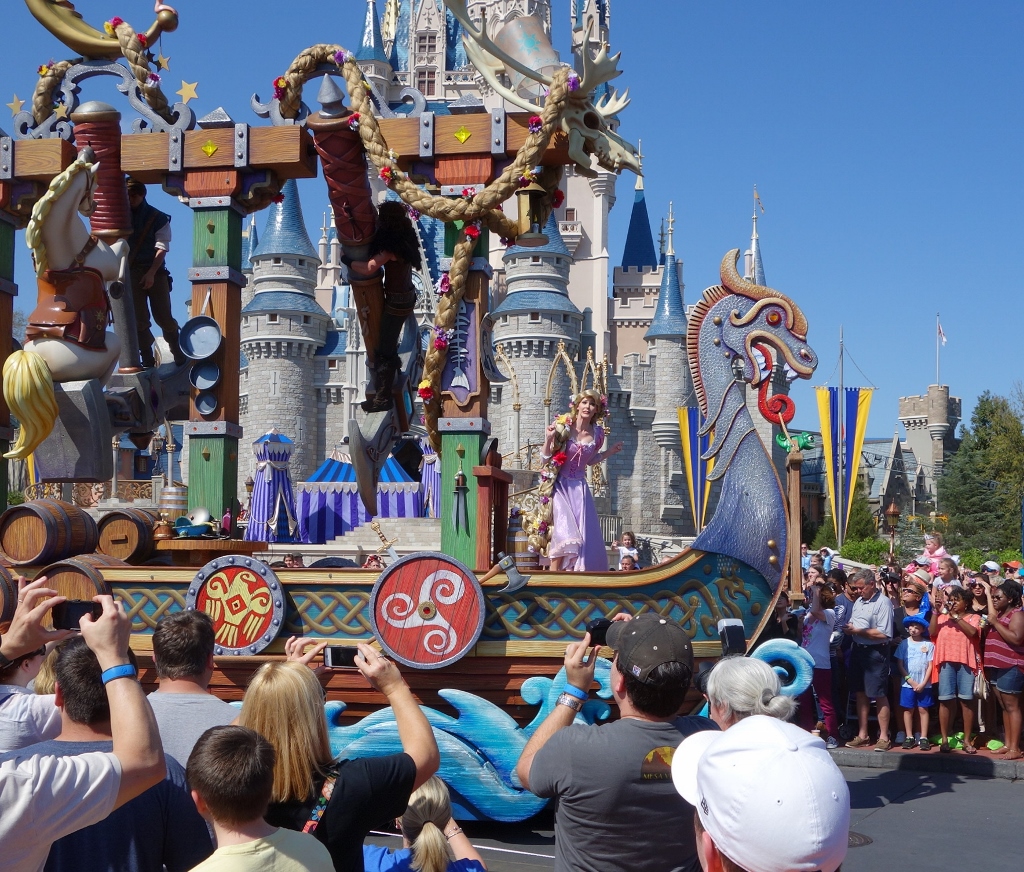 Rapunzel is next…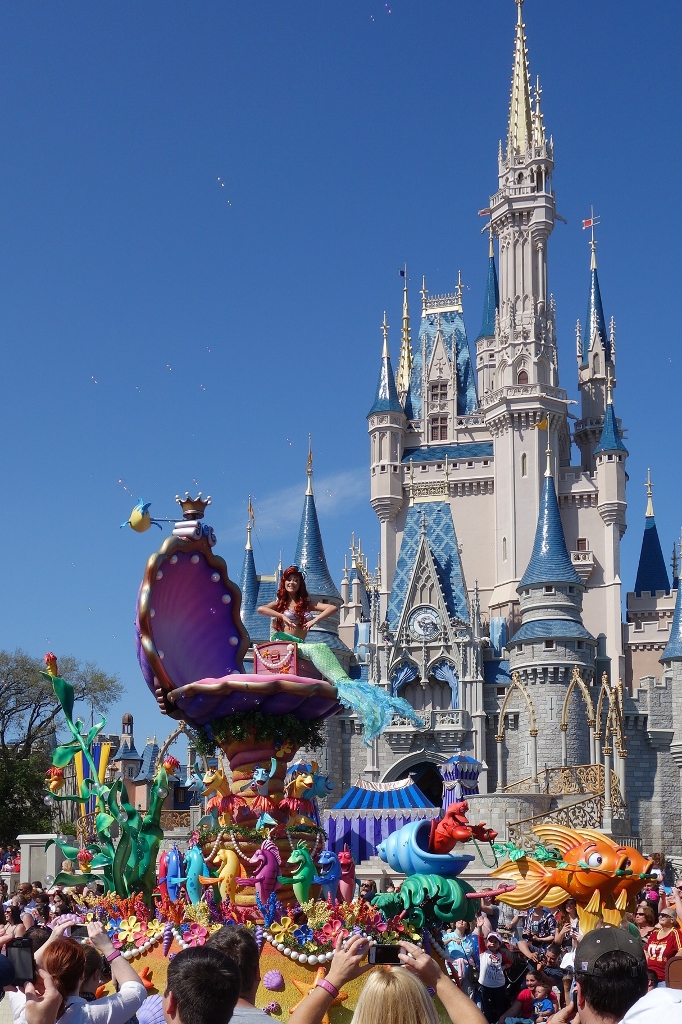 …then Ariel.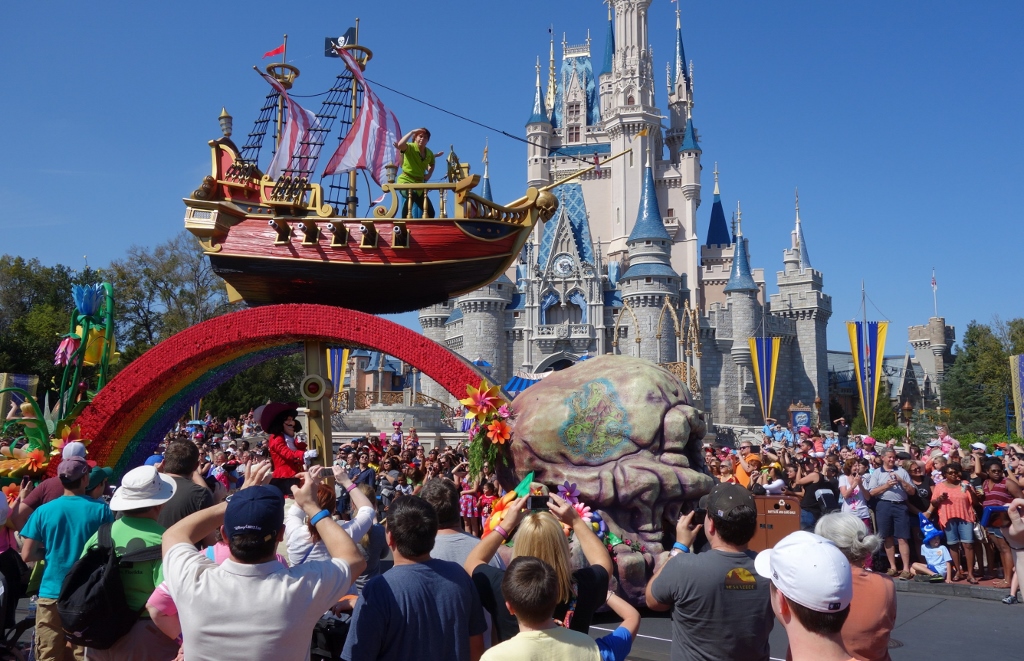 Then we go back to the golden age, with Peter Pan and Captain Hook…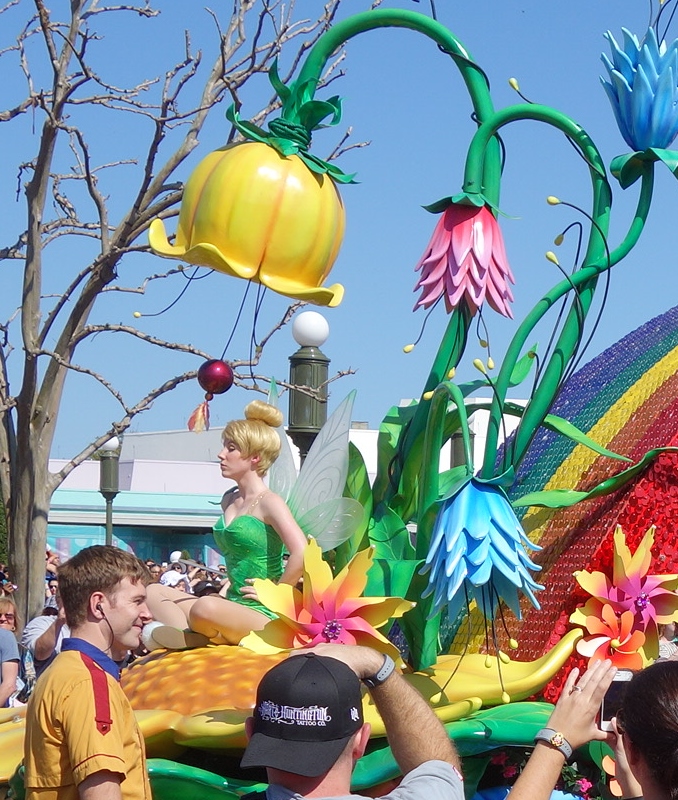 …and some evidence via Tinkerbelle at the rear of the Peter Pan float that this parade is fun for dads, too.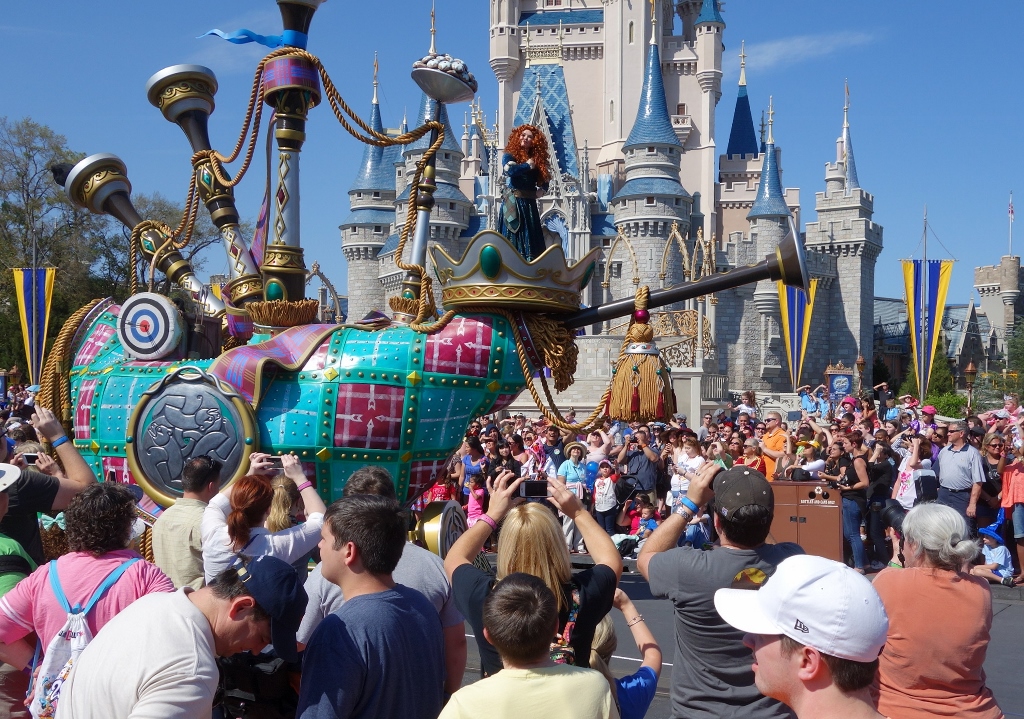 A float themed around Brave is next, presenting Merida.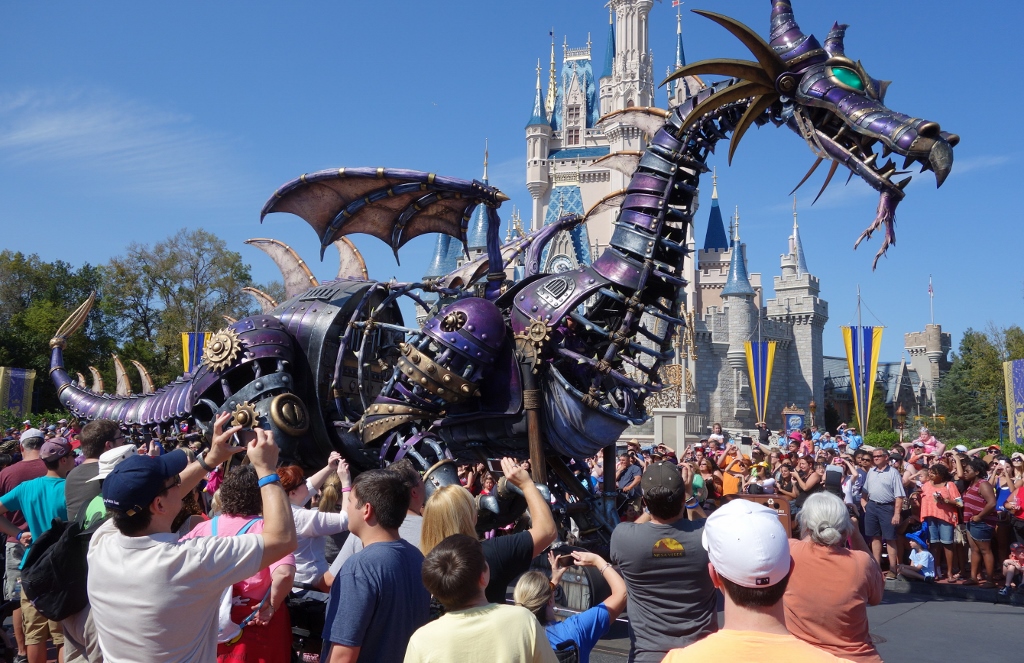 Following it, the tone shifts for exactly one float to Disney villains, with Maleficent in her dragon form. I love this float, but its presence makes no sense in the order of ideas depicted so far.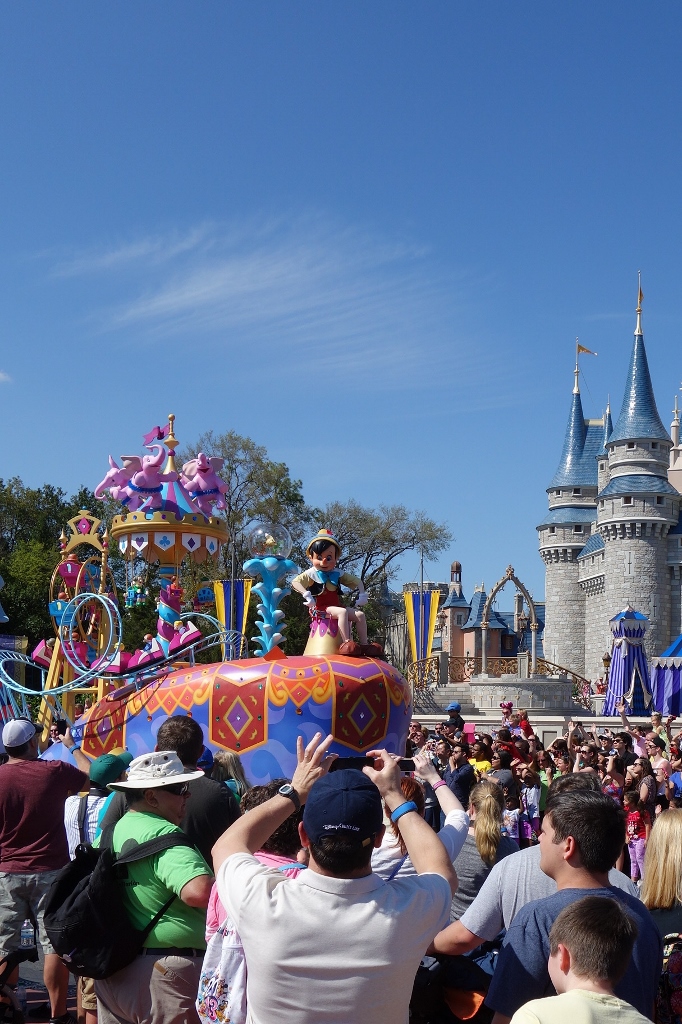 The tone shifts immediately back, with another multi-scened float, this one circus-themed. The lead scene is Pinocchio.
Next is Donald and Daisy…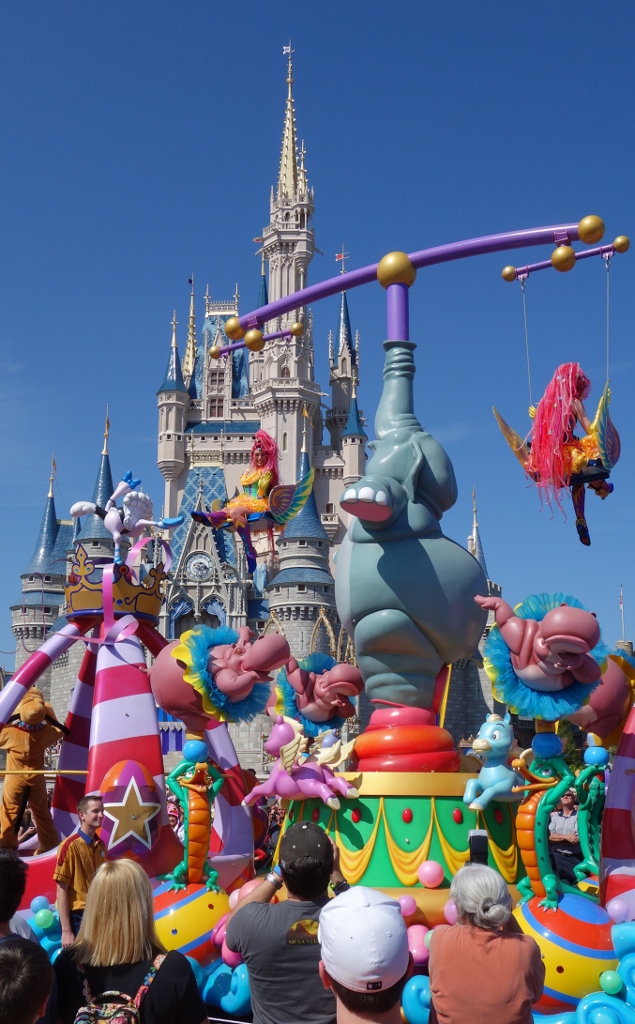 …then Dumbo…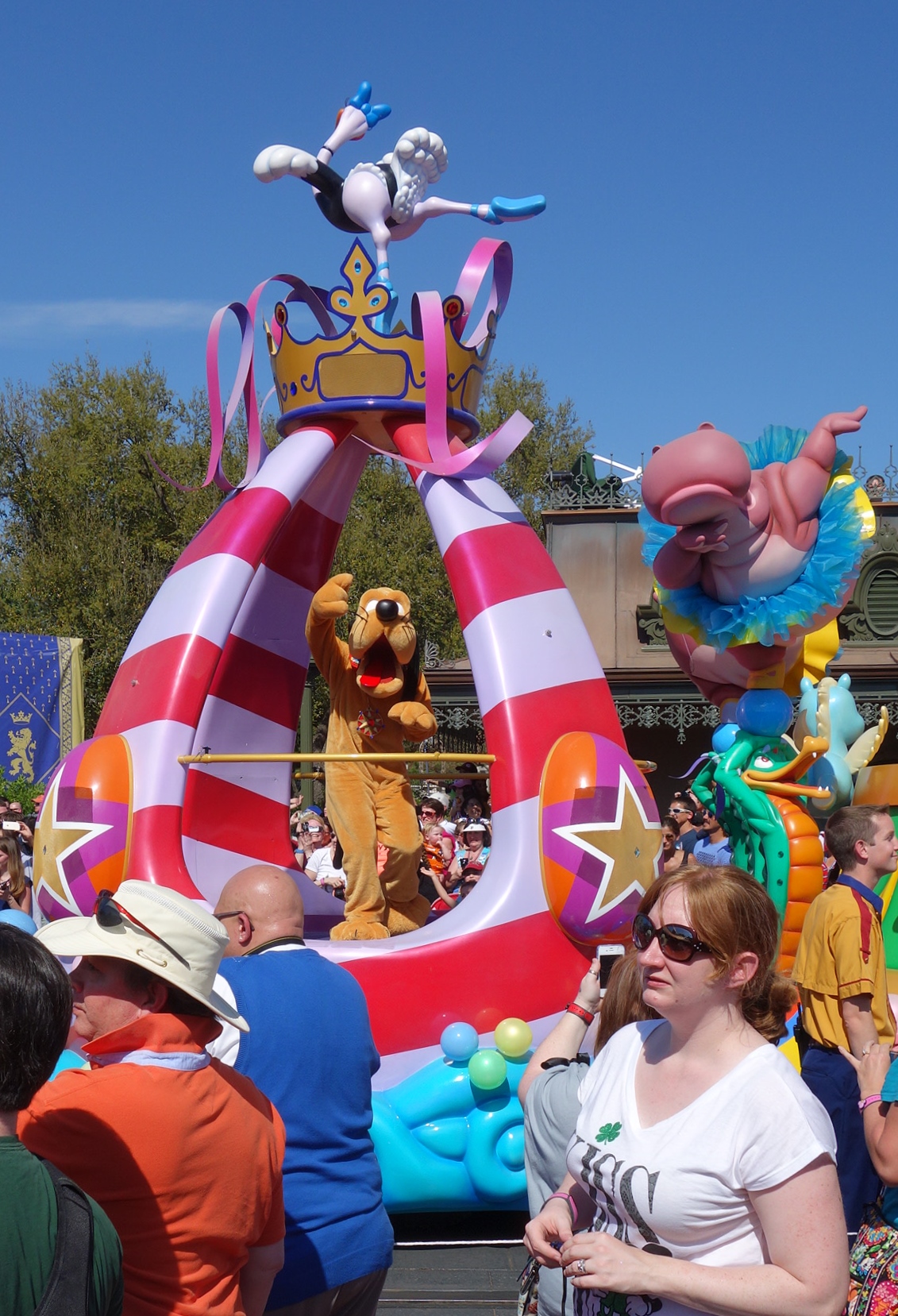 …and Pluto bringing up the rear.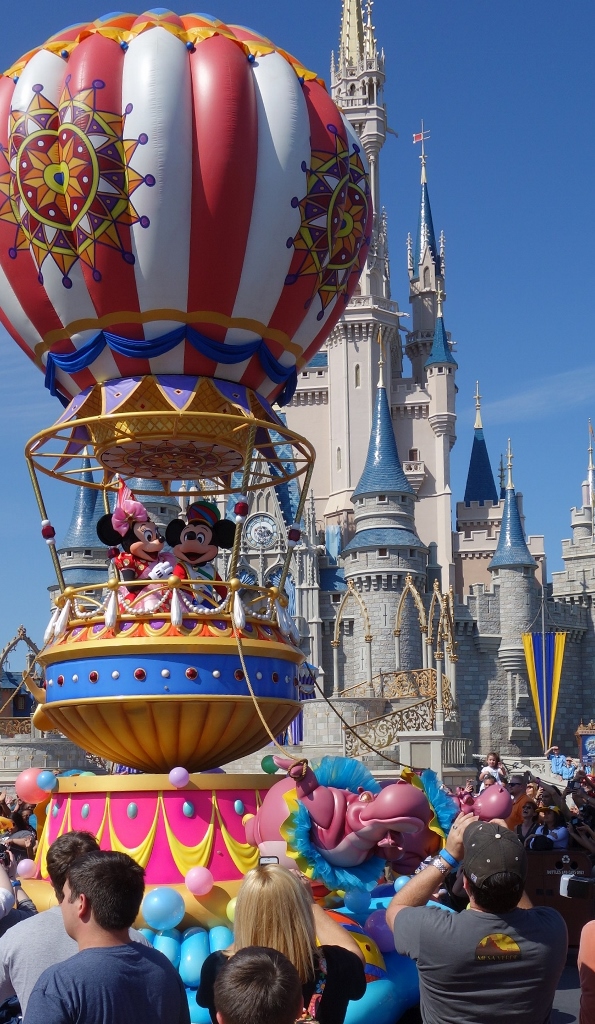 The parade ends with Mickey and Minnie in a very cool hot air balloon float!
Follow yourfirstvisit.net on Facebook or Google+ or Twitter or Pinterest!!
RELATED STUFF