The Comfortable Guide to Where to Stay at Walt Disney World
By Dave Shute
This is part of The Comfortable Guide to Walt Disney World
OVERVIEW: THE MOST COMFORTABLE PLACE TO STAY AT WALT DISNEY WORLD
This site provides precise instructions elsewhere on where to stay at Walt Disney World. These instructions are designed for typical first time family visitors who are not sure whether or not they will ever return.
This page addresses where to stay at Walt Disney World for a subset of first time visitors: those seeking the most comfortable visit.
It is part of a series about the most comfortable way to visit Walt Disney World. Its companion series is about the most inexpensive way to visit Walt Disney World,
I am publishing both series at the same time so that they also help those who are looking for bargains and deals on some things, so that they can spend more on others!! Links to everything in these two series are at the bottom of the page.
MORE ON THE MOST COMFORTABLE PLACE TO STAY AT WALT DISNEY WORLD
This site suggests elsewhere a standard room at Disney's Polynesian Resort for first time visitors who can afford it. The Polynesian is one of the three most kid-appealing Walt Disney World resorts, and is far and away the most convenient.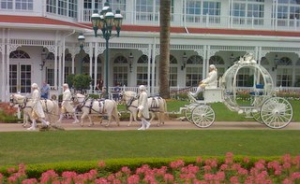 There are more expensive Walt Disney World resort hotel standard rooms, but not better ones for first-time family visitors.
However, for some families, even rooms as large as those at the Polynesian—and the rooms in its newer section are the largest standard Walt Disney World resort rooms—may be crowded, cramped, or short on privacy.
Such families may be looking for more comfortable accommodations.
They may be seeking more space to spread out in, or more individual rooms in their accommodations to find privacy and seclusion for the members of their family, or their au-pairs or other staff.
For such families,
Home    Donate    Sitemap    FAQ    Travel Agents
RELATED STUFF