Travel Agents for Walt Disney World
By Dave Shute
USING A TRAVEL AGENT FOR YOUR WALT DISNEY WORLD VACATION
Almost anyone—including people who have been to Walt Disney World dozens of times—can benefit from using a travel agent to plan and book their Disney trip.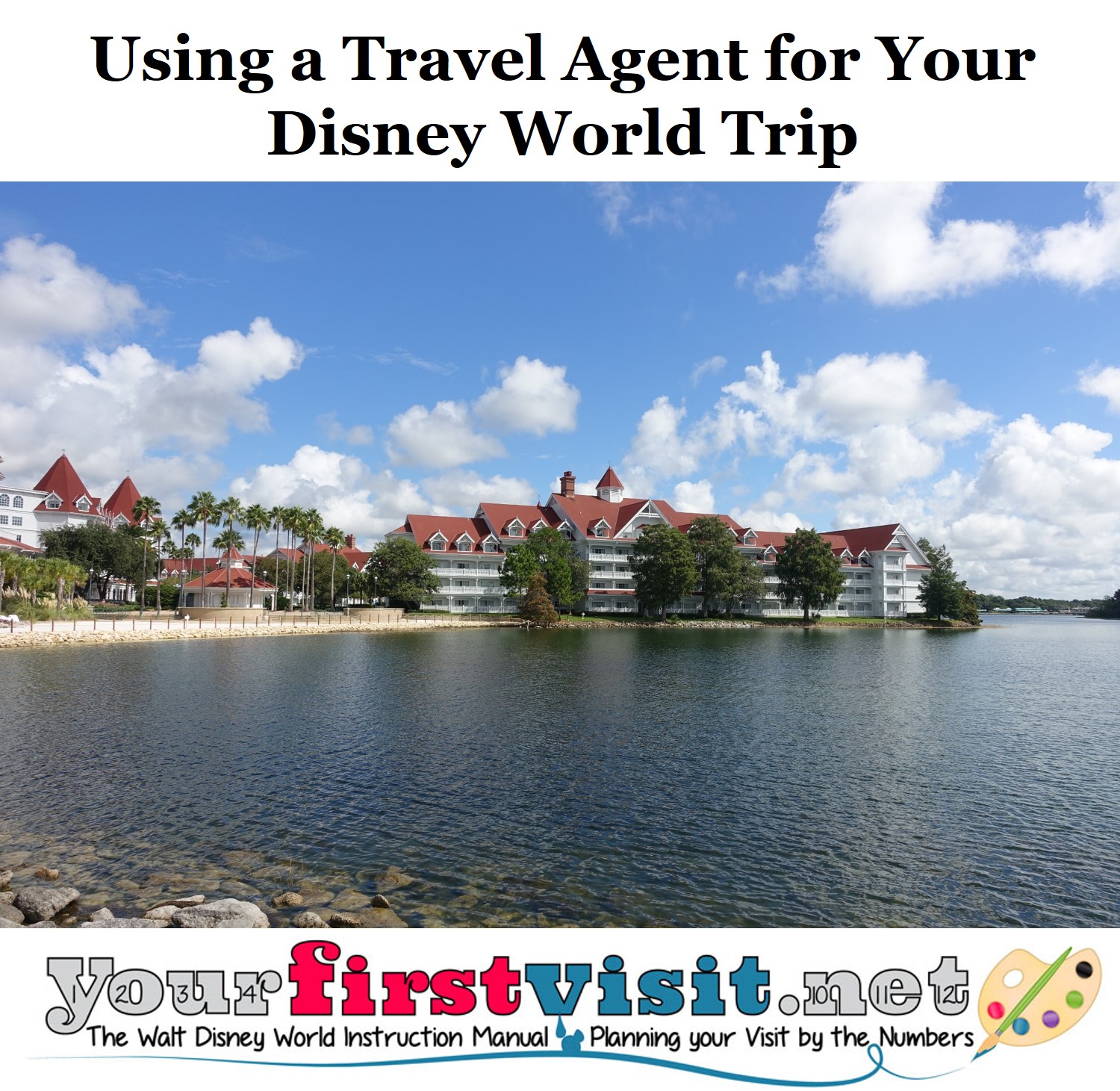 Using a travel agent for Disney World is free, costs you nothing extra, can help assure a great trip if you don't have the time to plan it yourself, can save you a lot of time and trouble, and might even save you money!
HOW DISNEY TRAVEL AGENTS WORK
Travel agents are compensated by Disney for booking your travel. This does not raise prices to you—you pay the same prices (or less—see below!!) as you would have if you booked your Disney World trip yourself.
The way it works typically is that you begin with their on-line quote system, and fill in contact info and whatever you have already decided about your trip— your dates, preferred hotels, budget, ticket preferences, dining thoughts, etc.
It's ok not to be sure about this stuff—as long as you are sure you are going, have some possible dates, and a sense of what you can spend, your travel agent will be able to help you with the rest!
Your travel agent will then get back to you with a quote. You will then work with the travel agent to fill in the details, or revise everything if you have a mismatch between your budget and your dates or hotel preferences. Once all is sorted out, the agent will then do your final booking.
The best travel agents won't stop here. Among other things, the best will keep track of new Disney World discounts as they emerge, and rebook you to take advantage of them. This can save you thousands of dollars.
They will also provide itinerary advice, maps, and other fun and useful stuff.
HOW TO FIND A TRAVEL AGENT FOR YOUR DISNEY VACATION
Disney World is complicated, so not just any agent will do. You need one that has had extensive training from Disney, and experience in the resort hotels, dining venues, and the parks themselves.
As in most things, your best guidance is to ask people you trust for recommendations. If that doesn't work, most of the major Disney fan sites have sponsorship or affiliation agreements with Disney-specialist travel agencies.
For example, this site has an affiliation with Destinations in Florida Travel. Moreover, if you use them as your travel agent through a link for this site–like this one–then they share a bit of the pixie dust they get from Disney with me.
If you want to make sure you have a good agent, you could test them with a couple of questions—e.g. which is more appealing to most kids, the Wilderness Lodge or the Grand Floridian? Which period is less expensive—early December or over Christmas? (In each case, the first option is the right one.)
WHAT TO EXPECT AND WHAT NOT TO EXPECT
Your travel agent should be able to put together and book for you a great combination of tickets, resort hotel, and dining venues, based on the preferences you express, your budget, and your subsequent discussions.
The more you know about Walt Disney World going in to these discussions, the better the agent will be able to help you.
Your travel agent can also help you with off-Disney stuff—for example, tickets to Universal Studios and Sea World, or rental cars.
After you are booked, the best agents—such as those at Destinations in Florida Travel–keep an eye out for Disney discounts and deals that may apply to your trip, and will let you know and re-book you if they can save you some money. People have saved thousands through services like this.
These days, some travel agents charge a fee for doing your air travel as well, and others don't do flights at all, since airlines no longer pay them commissions.
You should be pretty committed to going to Walt Disney World before you start working with a travel agent.
The reason for this is that if you don't go, they don't get paid.
If what you need is planning advice before you can commit, let them know that. Some will help you for a fee, and some of these will then refund that fee from their commission if you actually go. You can also find help in finding trip planners on this page. Leave it to Genie is another great option.



Follow yourfirstvisit.net on Facebook or Google+ or Twitter or Pinterest!!
RELATED STUFF