Review: Disney's Polynesian Resort
By Dave Shute
DISNEY'S POLYNESIAN RESORT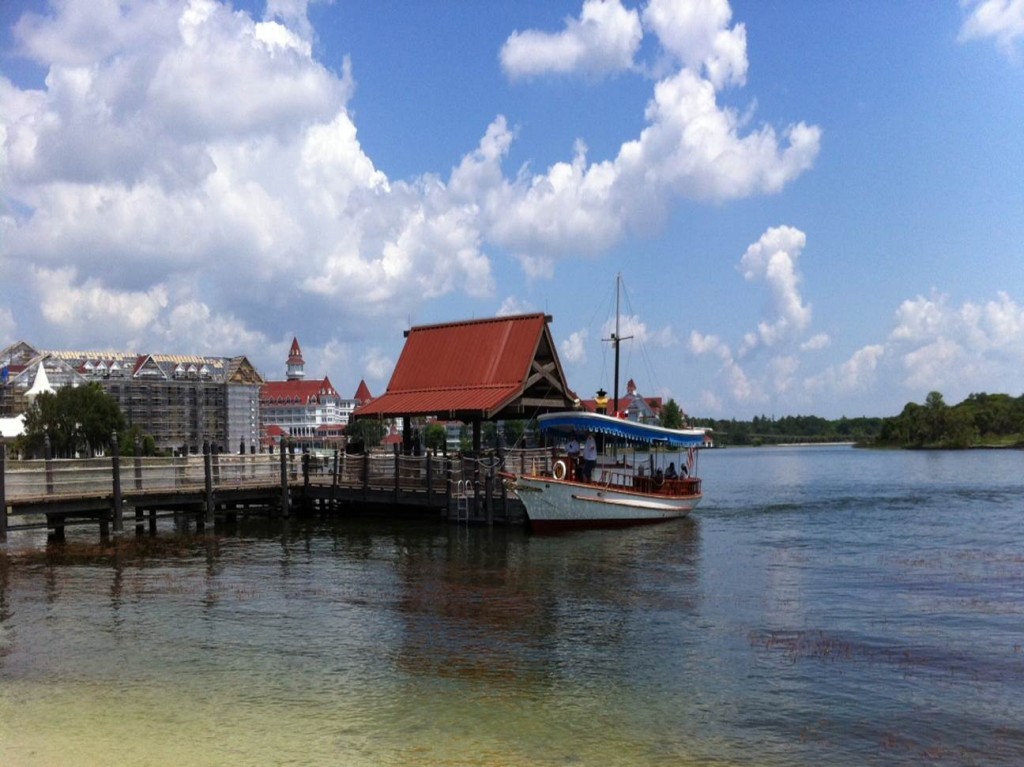 There's a lot going on right now at Disney's Polynesian Resort:
Room renovations, which are complete
Additions of Disney Vacation Club rooms, both new and in renovated spaces in Tokelau, Tahiti and Rapa Nui
Related and other work: a re-do, in stages, of the Great Ceremonial House, the main pool, and the area between them. During this work, the main pool will be closed into spring 2015
Most of what I know about the changes comes from Steve's Tikiman Pages website dedicated to the Polynesian. Also check out his Facebook page for more frequent news. I'll keep this page on renovations at the Polynesian updated with what I learn from Steve as well.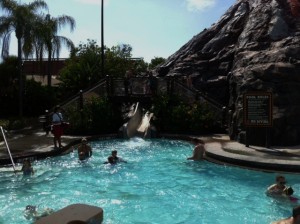 Anyway, our most recent stay in one of the newly-refurbished rooms confirms what this site has recommended since the day it was launched: for those who can afford it, Disney's Polynesian Resort is the best place for first time family visitors to stay.
However, the construction into spring 2015 will make the resort less attractive. How much less so? Well that depends on you. Disney's Magic Kingdom was under construction for much of the last few years. But only a fool would have suggested not going there because of construction–because Magic Kingdom had so many other positives that outweighed the negatives.
And the Poly still will have delightful theming and great convenience.  Each will be lessened because of the construction–and the closing of the main pool from late July into spring 2015 will be a dealbreaker for many. But the Poly's smaller quiet pool will be open, and with so many rooms closed for DVC conversion or during construction, the capacity of the resort will shrink enough that the smaller pool may serve OK.
So here's my thought.  If you have any doubts at all, don't stay at the Polynesian until construction is complete.  For my recommended alternatives, see this. If you are open to staying there–and I would in a heartbeat–read the rest of this review, then decide.
You can have a wonderful visit at any Walt Disney World resort hotel.
However, this site recommends that first time visitors to Walt Disney World who can afford it should stay at Disney's Polynesian Resort, a deluxe resort, and that those who can't should stay at Disney's Art of Animation Resort, a value resort.
(It also suggests that first time visitors should avoid the moderate resorts, while noting that these resorts are wonderful for visits after the first. See this for why.)
Compared to other Walt Disney World owned and operated resorts, the deluxe  resorts are distinguished by having (on average)  the most amenities, nicest views, best dining options, best transport options, largest rooms, best service, and highest prices.
(See this for much more on resort distinctions by price class–value, moderate, deluxe, etc.)
STANDARD ROOMS AT DISNEY'S POLYNESIAN RESORT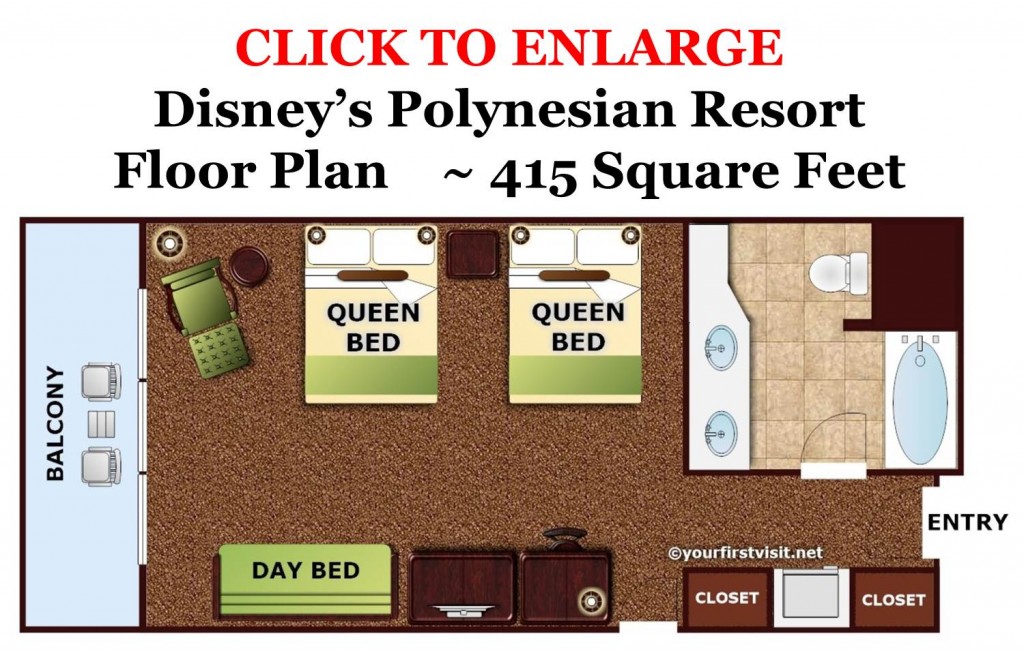 Standard rooms at Disney's Polynesian Resort are particularly nice.
The rooms sleep five–two each in two queens, and a fifth on the couch, which converts into a daybed.  You can add to this capacity of five a child younger than three who sleeps in a crib.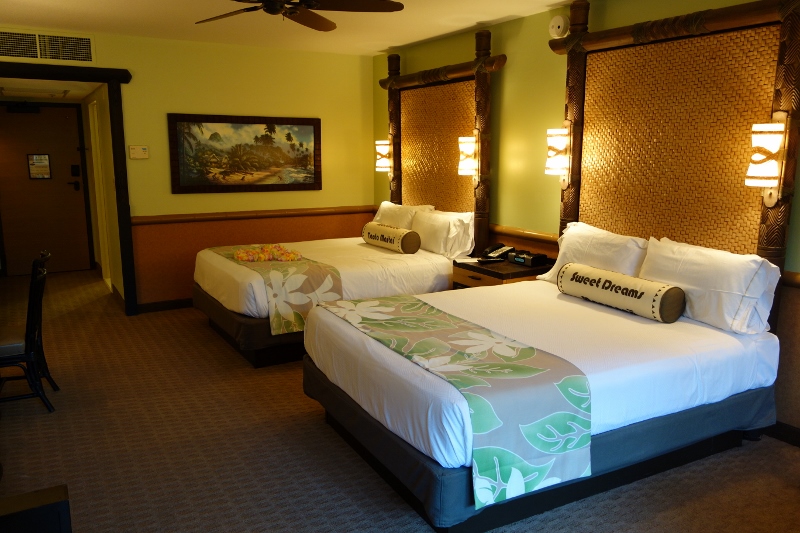 These rooms had their latest refurbishment in 2013. More on the new rooms later in this review!
DISNEY'S POLYNESIAN RESORT FOR FIRST TIME VISITORS
Resorts are ranked on this site for first time visitors based first on their kid appeal, and then on their convenience.
On this basis, Disney's Polynesian Resort, a monorail resort, is far and away the best resort for first time family visitors to Walt Disney World who aren't worried about the major construction there. 
Kid Appeal.
The kid appeal of the Polynesian Resort comes from its sense of exotic adventure.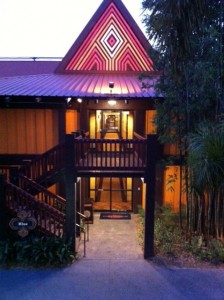 The architecture of the resort recalls the villages of the South Pacific, and is reinforced by touches such as flaming torches, spectacular gardens,  leis-festooned staff (and guests!), hula lessons,  etc.
Convenience. Disney's Polynesian Resort is the most convenient of the Disney Resorts–at least for trips centered on the Magic Kingdom, as they are on first time visits.
It is one of three "monorail resorts" on the Magic Kingdom resort monorail line.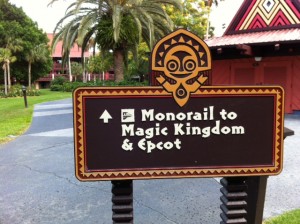 It is more convenient than the other two because it is also the only resort within easy walking distance of the Epcot and express monorails.
This means that the Magic Kingdom is two stops away when going there, via the resort monorail, and one stop back, via the express monorail.
This better than either of the Contemporary (4 stops to, 1 from) or Grand Floridian Resorts (1 and 4), the other two resorts on the resort monorail.
Moreover, at the Contemporary and Grand Floridian, going to Epcot means taking the resort monorail to the Transportation and Ticket Center (TTC), and then the Epcot monorail.
From the Polynesian, you simply walk to the TTC and the Epcot monorail.
There's also a boat from the Polynesian to and from the Magic Kingdom–that's what you see in the image at the top of this page. Shared with the Grand Floridian, it's more fun than fast.
BEST PLACES TO STAY AT DISNEY'S POLYNESIAN RESORT
This site suggests that first time visitors stay in standard rooms, not preferred rooms. This is because they won't be spending much time in their rooms. The single exception is visitors to the Animal Kingdom Lodge, who should always pay for savanna views.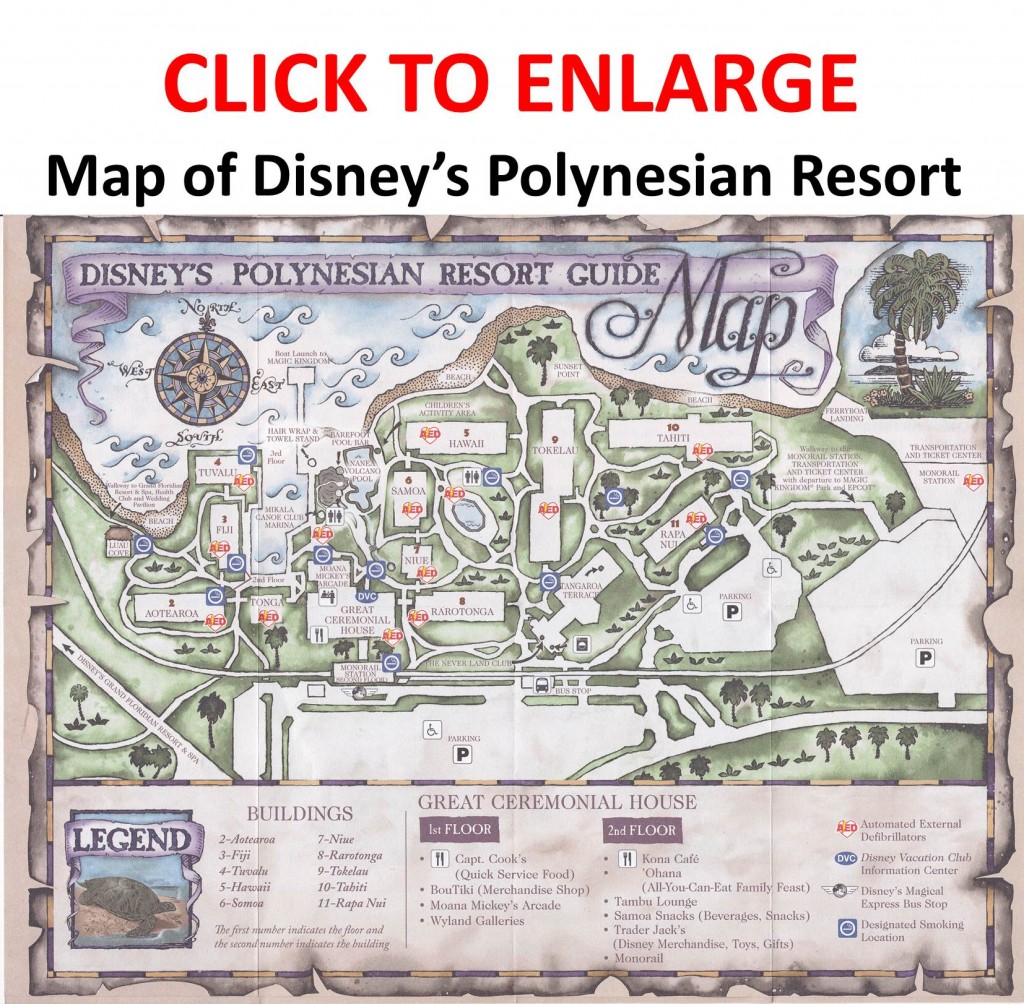 Rooms in Disney's Polynesian Resort are found in eleven 2 or 3 story "longhouses," each with an elevator (or access to an elevator in a nearby building). (See the map.)
What used to be the best options–Rapa Nui, Tokelau, and Tahiti–are being converted into DVC rooms. Among the rest, the most conveniently located is Raratonga–close to the Great Ceremonial House and its restaurants and resort monorail, to the quiet pool, to the bus stop, and to the walkway to TTC and the Epcot monorail. Like the rest of the non-DVC longhouses, second floor rooms at Raratonga don't have balconies.  First floor rooms have patios, and third floor rooms have balconies.
Ideally, you'd request a third floor room for both better views and more quiet.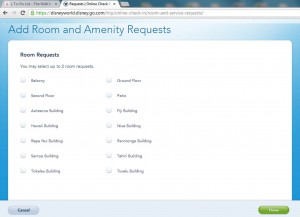 But the current room request form looks like this (click to enlarge).
You can request any longhouse, and request a balcony (handy for the older longhouses)…but not the third floor…maybe because some of the longhouses have only two floors…
BEST FOR:
Any first time family visitors who can afford it.
WORST FOR:
Families too large to fit into even its 5 person rooms. See this for more on large families at Walt Disney World.
PHOTO TOUR OF A REFURBISHED ROOM AT DISNEY'S POLYNESIAN RESORT
This review continues here.
PAGES:   1  |  2  | 3 | 4 | 5 | 6 | Next
Follow yourfirstvisit.net on Facebook!
RELATED STUFF