Amenities at Disney's Polynesian Village Resort
By Dave Shute
(For the first page of this review of Disney's Polynesian Village Resort, click here.)
AMENITIES AT DISNEY'S POLYNESIAN RESORT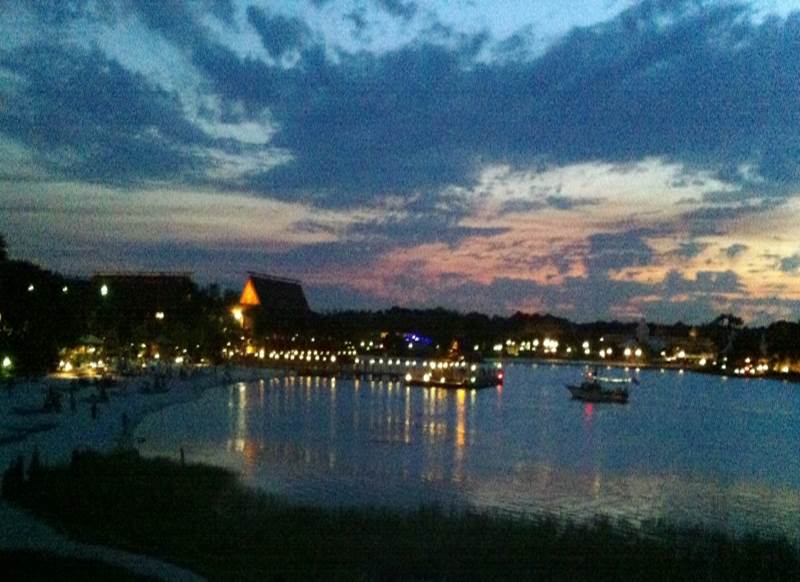 Your visit to Disney's Polynesian Resort will begin in the Great Ceremonial House, where you will spend much of your time other than at the pool or in your room.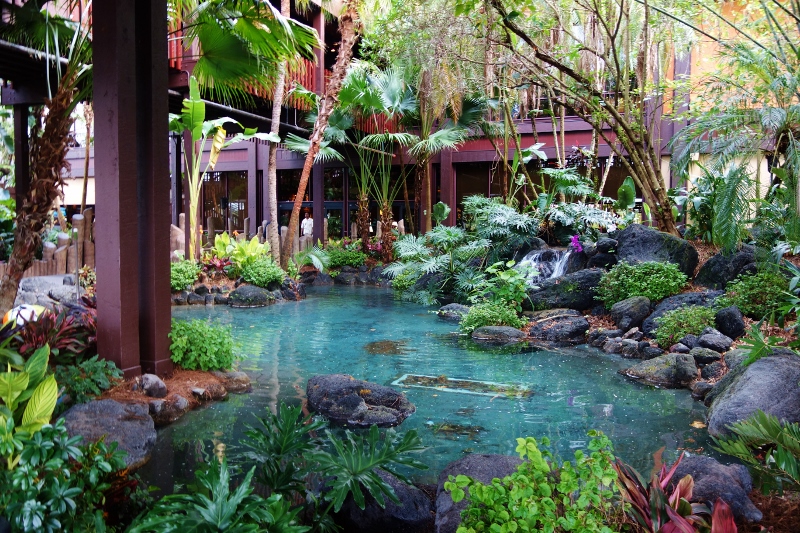 The outside entrance is flanked by a couple of refurbed water features.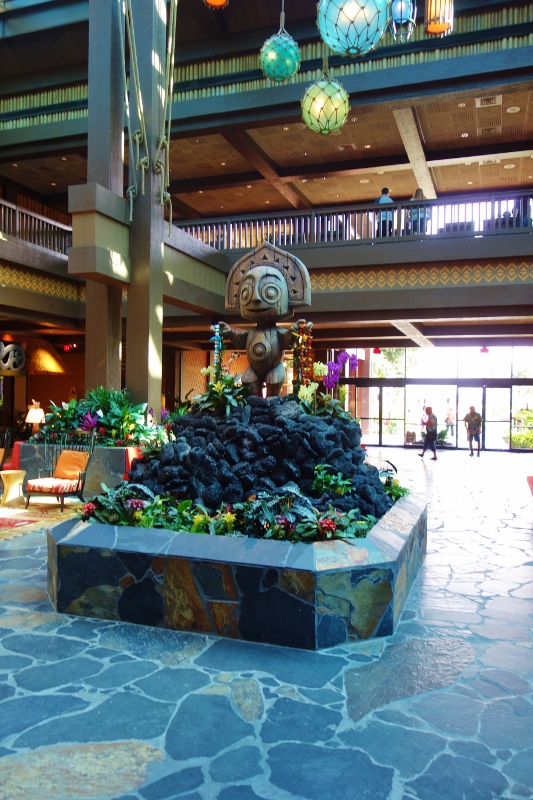 Inside, the famous old water feature is gone, replaced by this OK item instead. First timers won't miss the old one.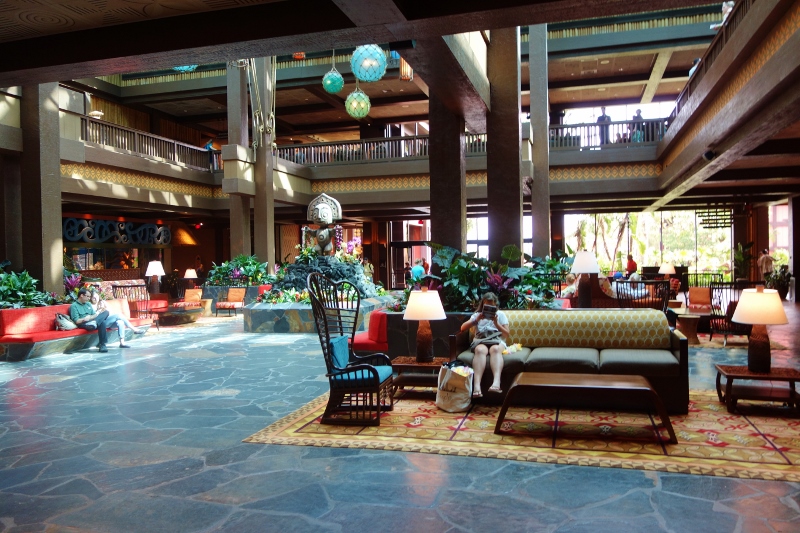 The overall result is a much more open and manageable lobby, day…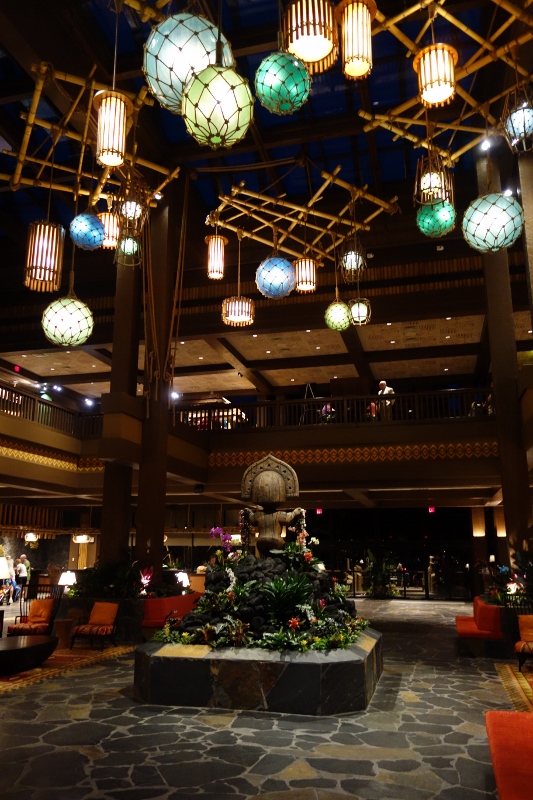 …or night.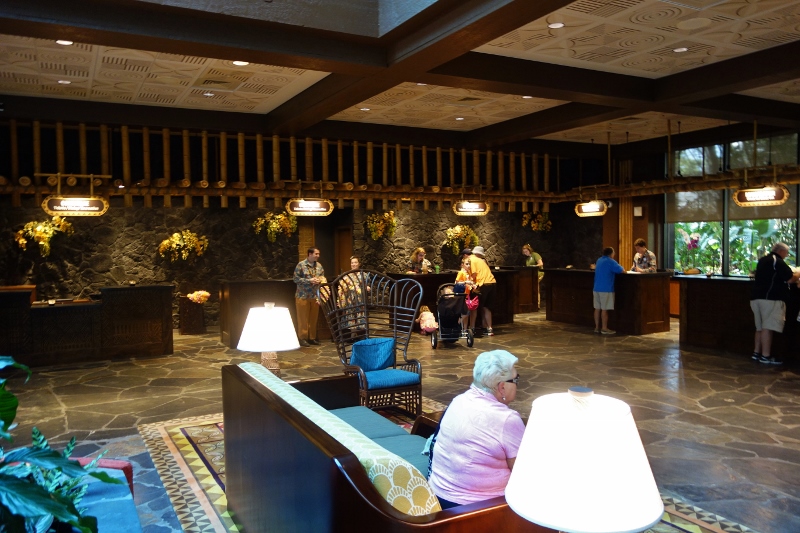 On the first floor of this two-story space you will check in, find concierge offerings for help with tickets and reservations, find places for kids to play, and spots for everyone to relax.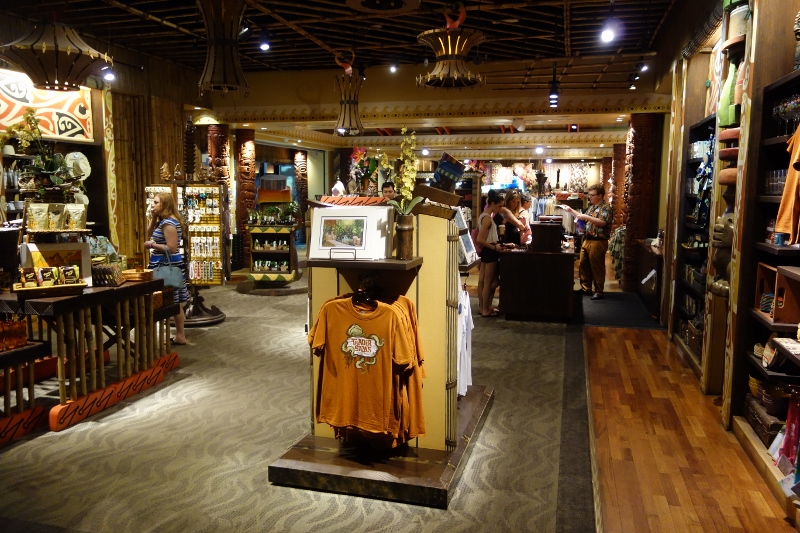 Also on this floor you'll find one of the two shops in the building.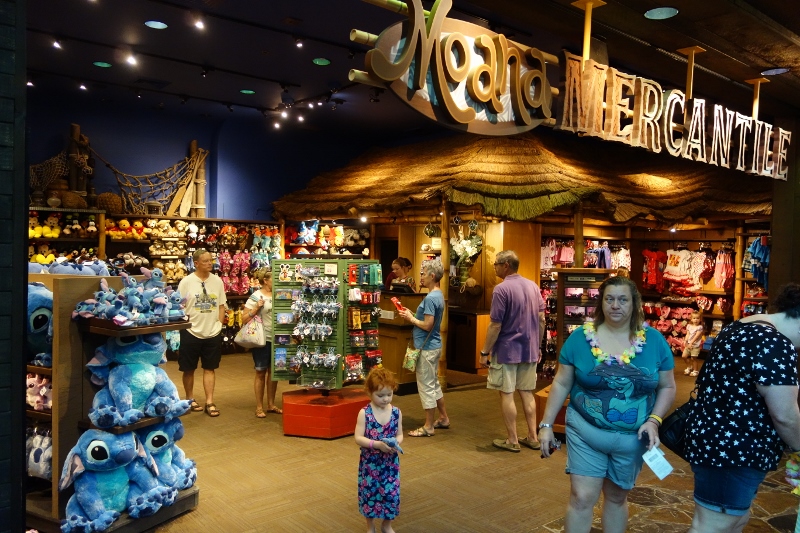 The second one is upstairs.
Just outside it is the resort monorail stop.  The resort monorail runs clockwise and takes you to the Grand Floridian, Magic Kingdom, Contemporary, and the Transportation/Ticket Center (TTC), where you can find the monorail to Epcot.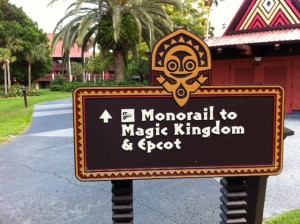 Note that for many of the eastern longhouses, the fastest way to either Magic Kingdom or Epcot is to walk directly to TTC and pick up the monorail there.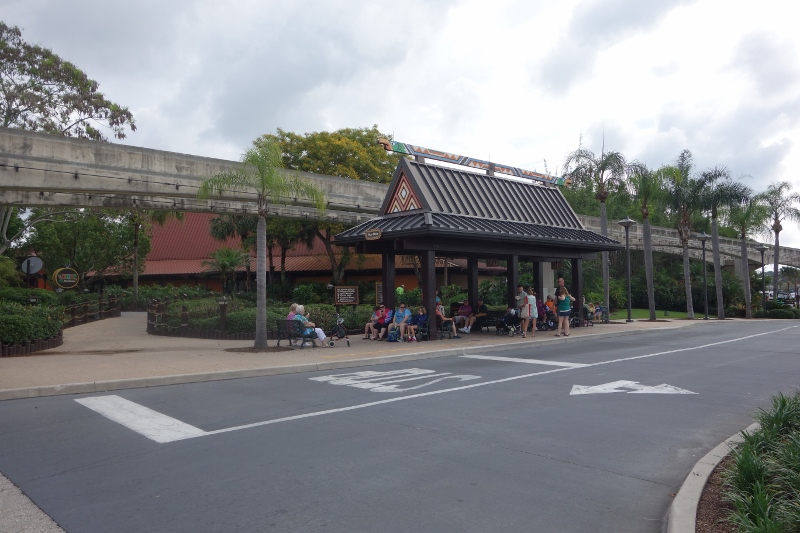 Buses to other Disney World destinations are outside and to the east.
On the grounds of the Polynesian you'll find lovely but sometimes confusing walkways to the longhouses which contain the rooms (more on those later)…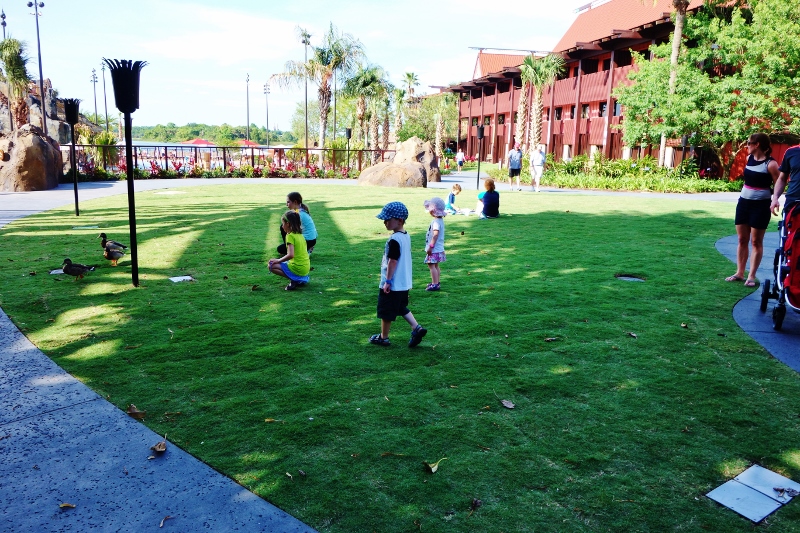 One green space created in the walkway area between the Great Ceremonial House, Samoa and the main pool has become an informal grassy playground–kinda like the courtyard in front of the BoardWalk Inn.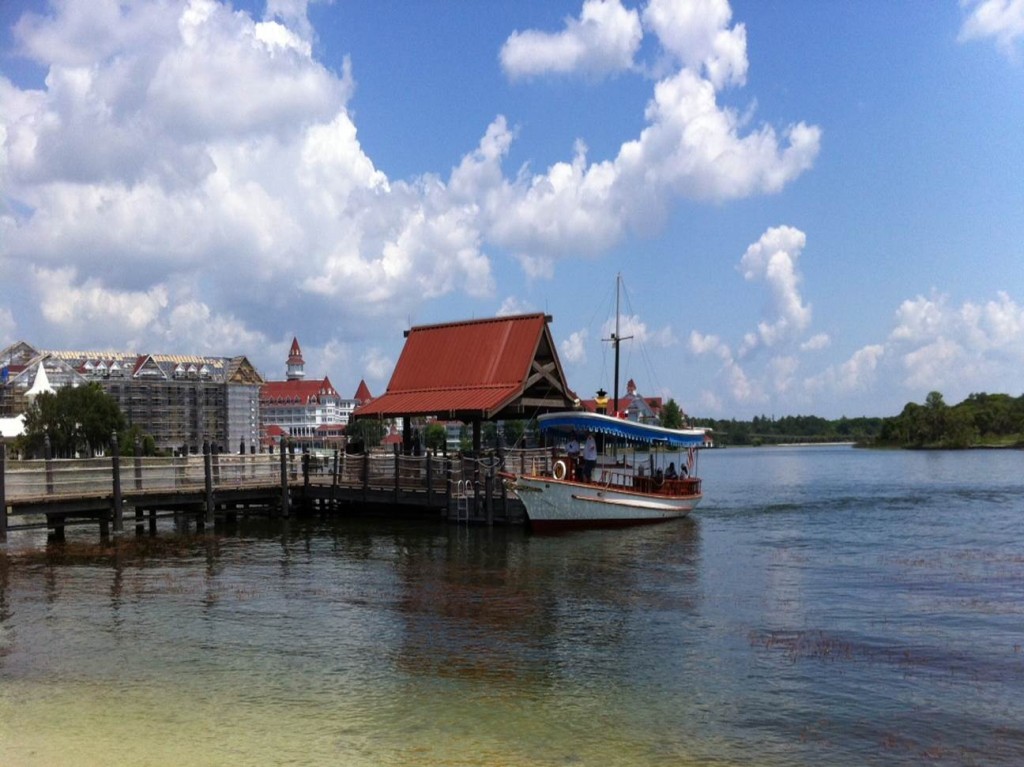 Near the pool you'll find the dock for a boat to the Magic Kingdom. It goes non-stop to the Magic Kingdom, and stops first at the Grand Floridian on the way back.
The boat can be a better choice for returning to the Polynesian from the Magic Kingdom than the Resort Monorail, depending on which longhouse you are in.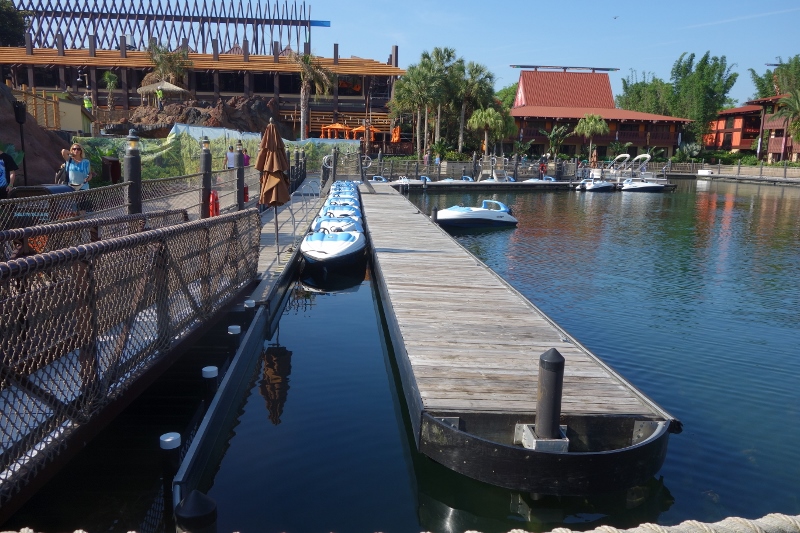 On the way to the boat is the marina, where you can rent various sorts of boats for water play on the Seven Seas Lagoon and Bay Lake.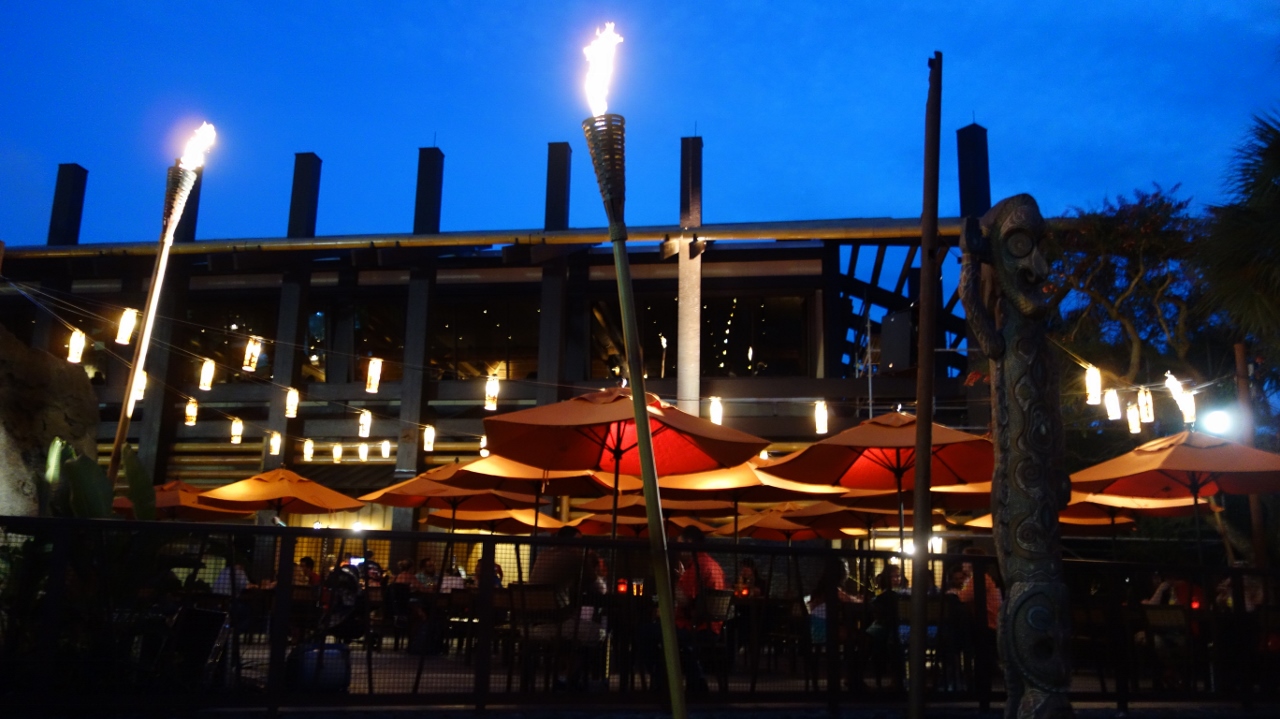 Kids especially love walking around and seeing the night-time torches that line the Polynesian's pathways!
There's also multiple options for dining at the Polynesian.
This review continues here.


Follow yourfirstvisit.net on Facebook or Twitter or Pinterest!!
RELATED STUFF