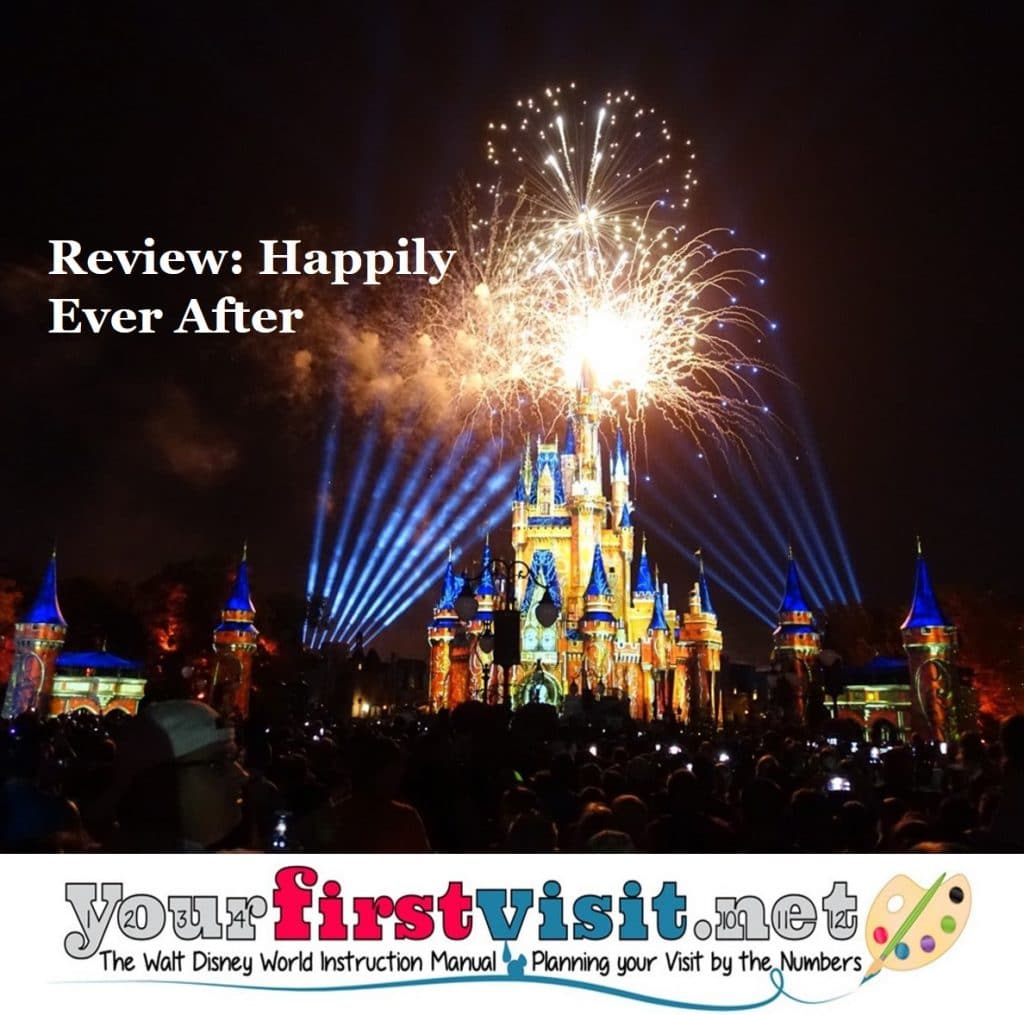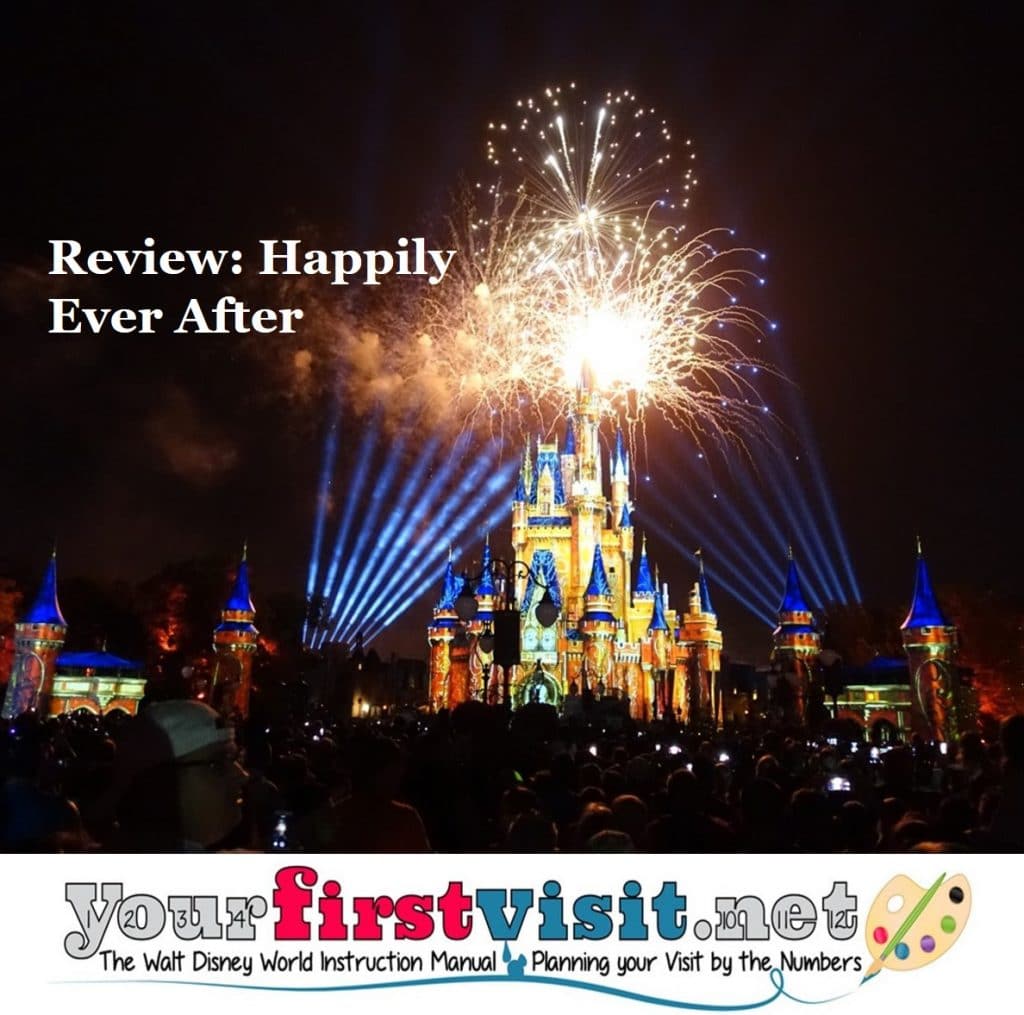 HAPPILY EVER AFTER: OVERVIEW
Note: This show returns to Magic Kingdom as of July 1, 2021.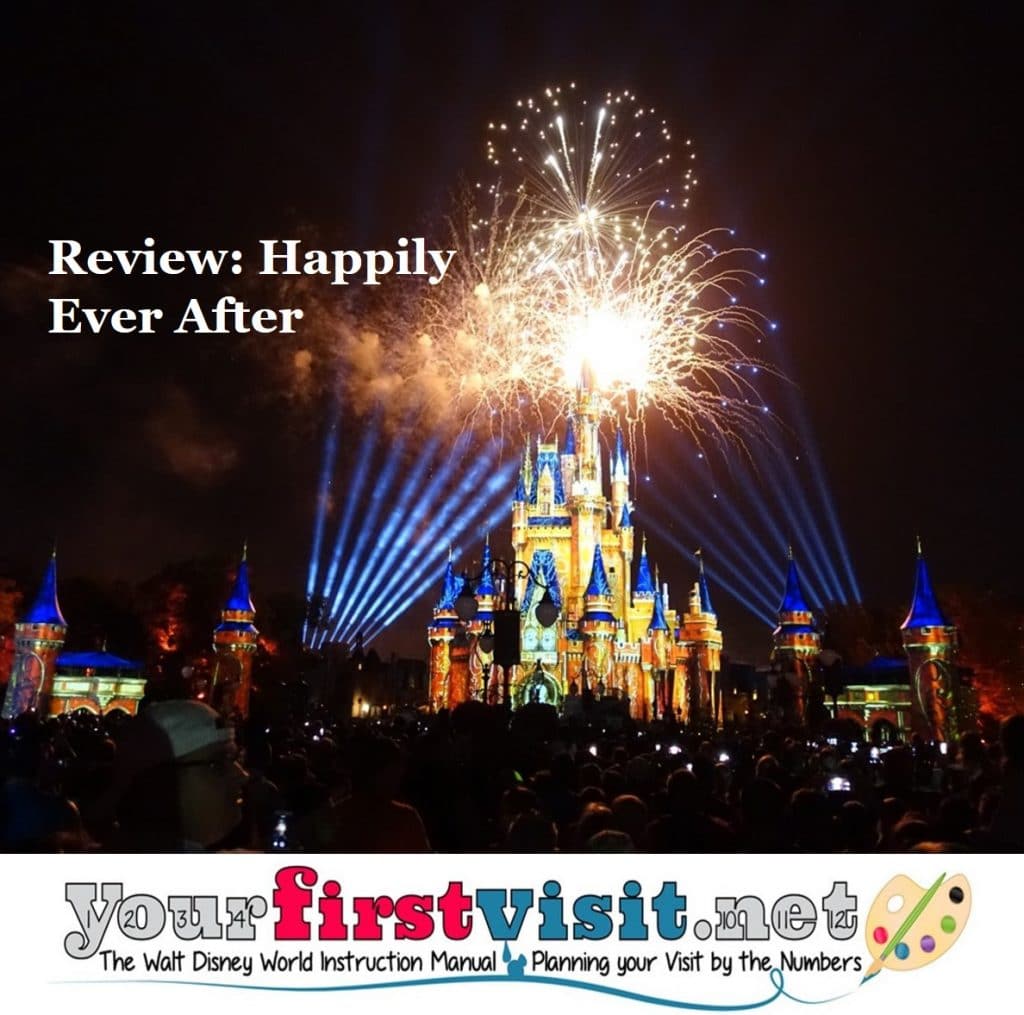 Happily Ever After is the evening show at the Magic Kingdom, and is the best of Disney World's evening shows.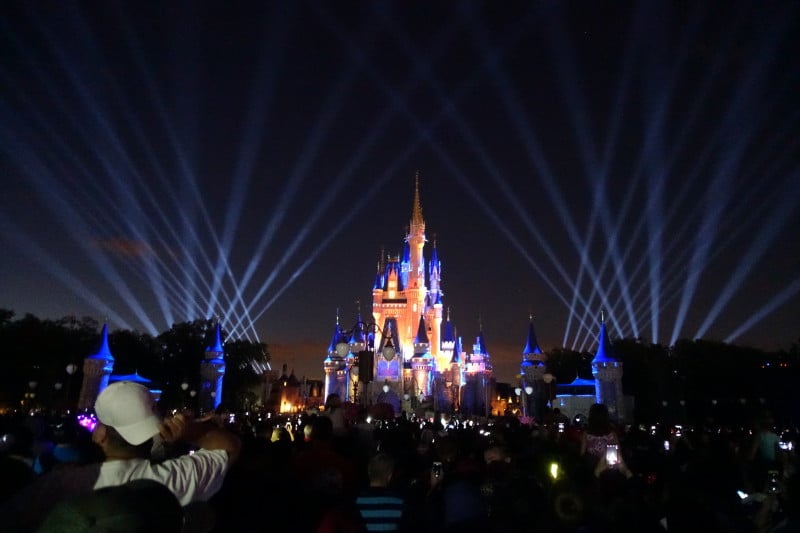 Debuting in May 2017, it is dominated by fireworks, song and projections, and also features lasers and other pyrotechnics.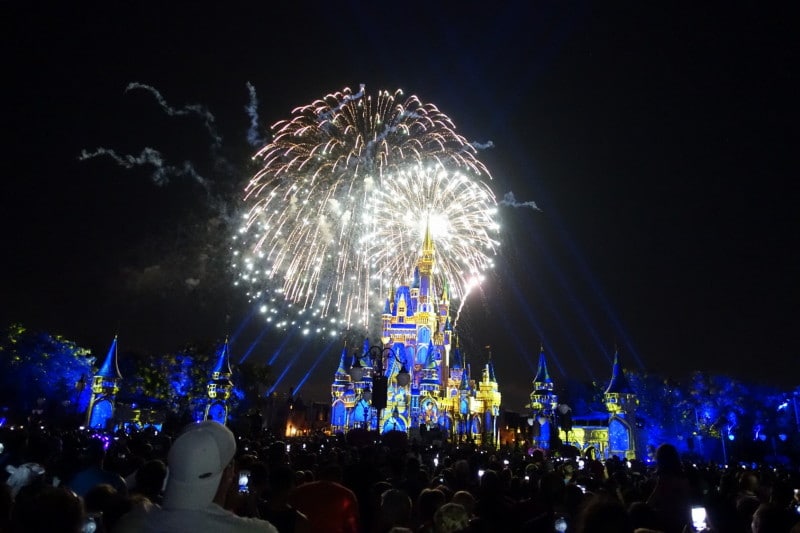 It shows almost every night—at a time varying with sunset and park hours—from late December into August, and then several times a week during the Mickey's party season from September into mid-December.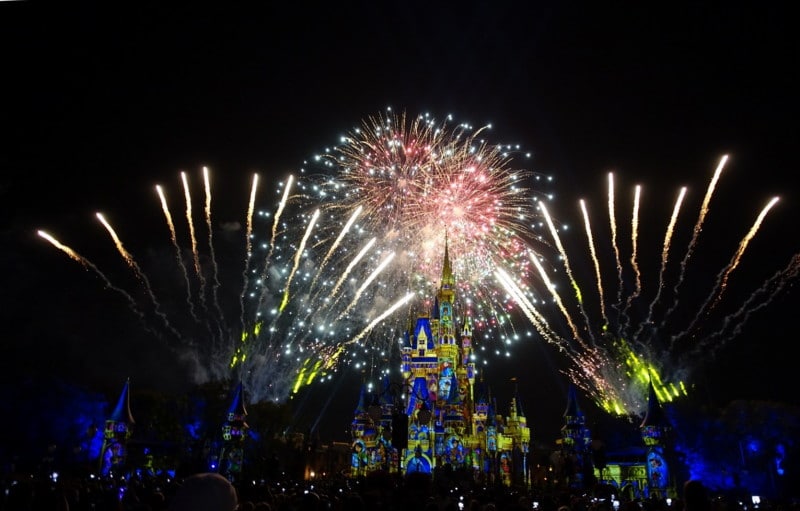 (During the party season, on the three to four nights a week* when Mickey's Not-So-Scary Halloween Party and Mickey's Very Merry Christmas Party are on, no evening show is available to those without party tickets.)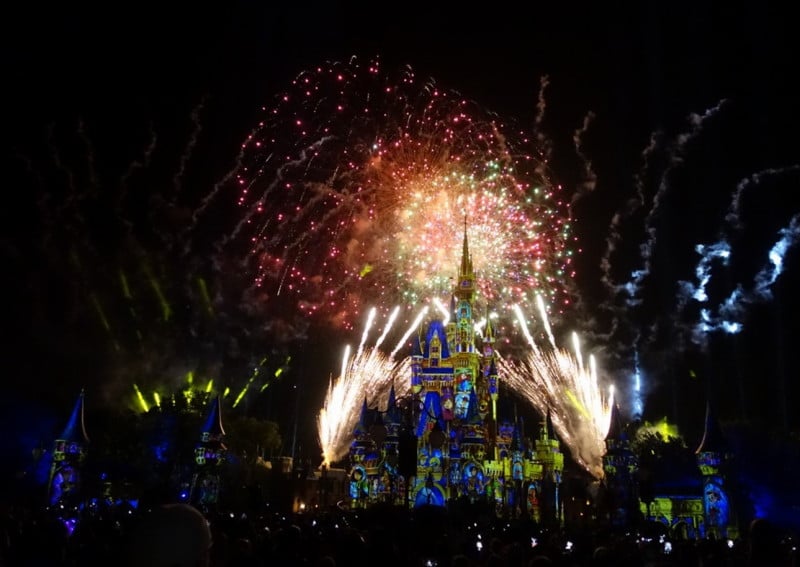 Happily Ever After is themed to the concept of "unlocking the magic within" to achieve dreams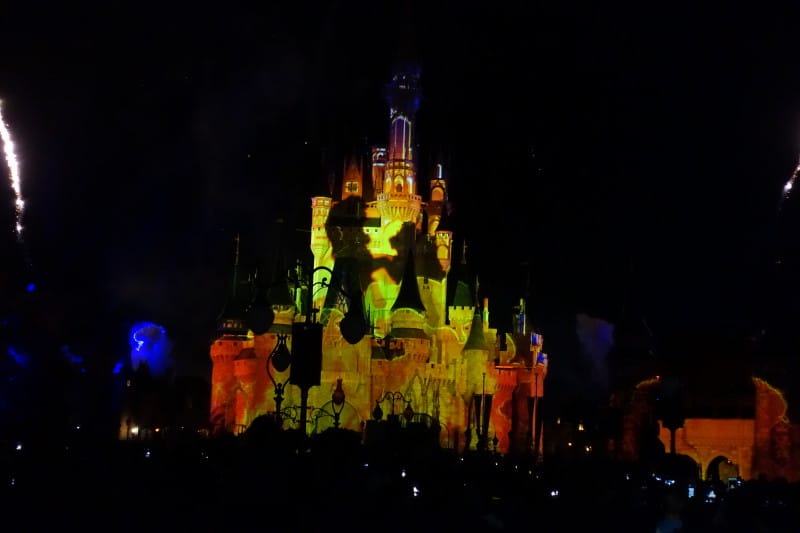 Dreams are grouped into themes: Wishes, Adventure, Friendship, Love, [Overcoming] Adversity, and Triumph.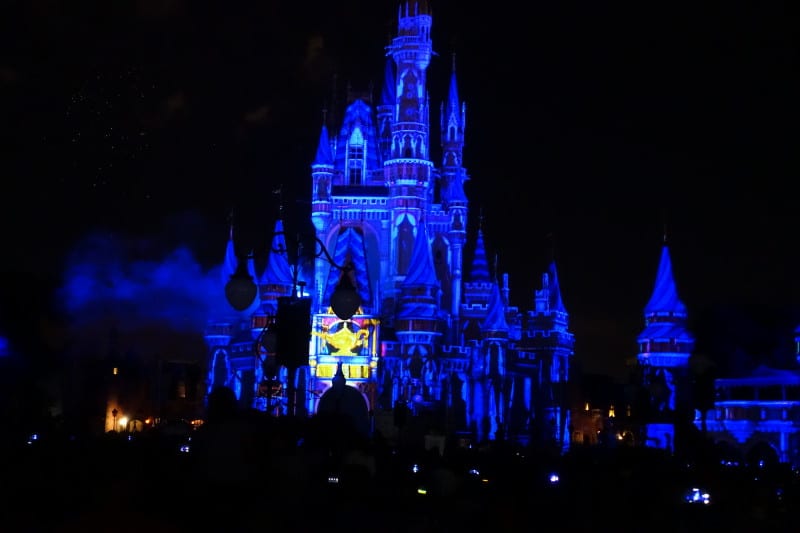 Each theme vignette presents Castle projections and songs from Disney and Pixar films—mostly from the Little Mermaid and later releases—supporting the theme.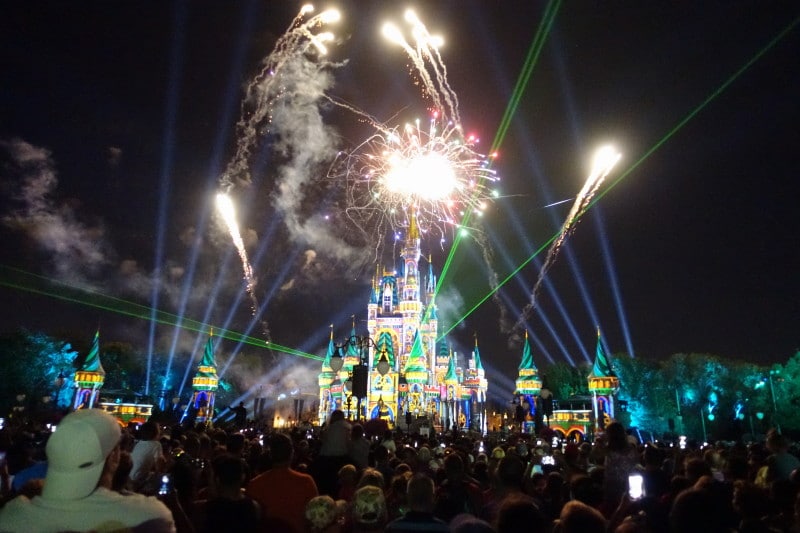 Astonishingly effective, and with the latest generation of firework shapes and colors, projection technology, and lasers, Happily Ever After is also sweet and charming, and a tremendous crowd-pleaser—spontaneous applause followed most of the vignettes the nights I saw it.
Happily Ever After is a wonderful capstone to a Magic Kingdom day. Don't miss it.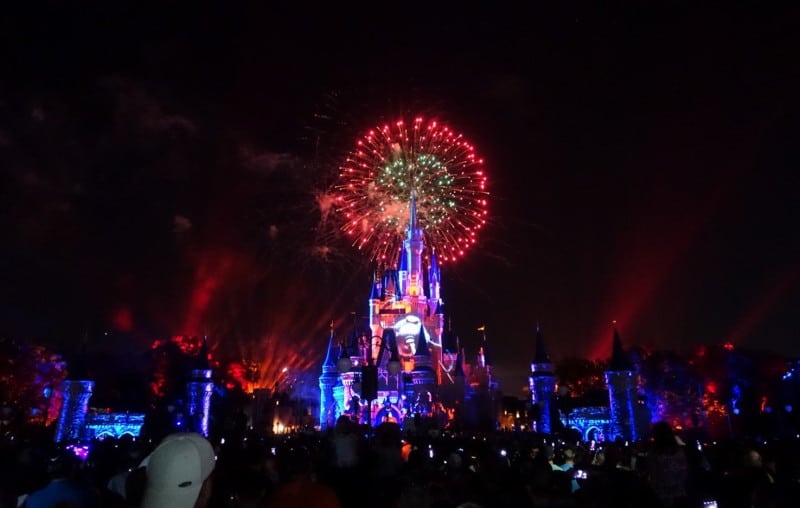 *Except the first week of November and Thanksgiving week.
HAPPILY EVER AFTER: WHERE TO SEE IT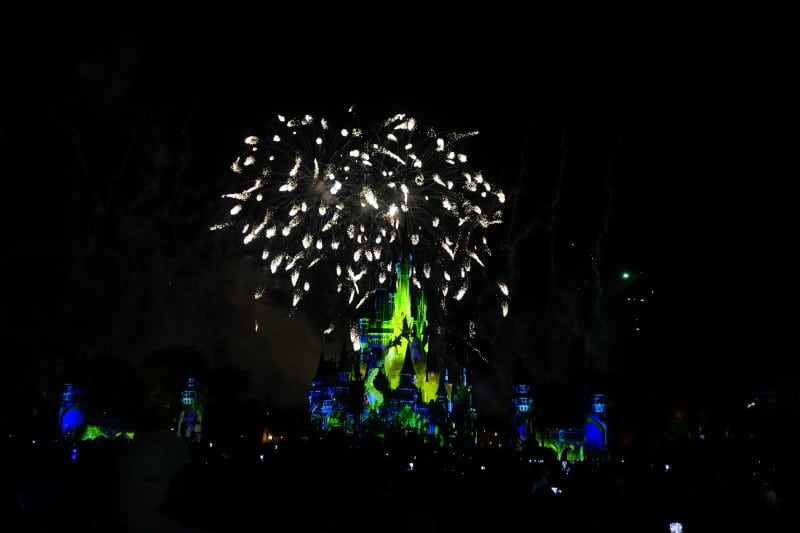 Happily Ever After is designed to be seen with the Main Street railroad station at your back and Cinderella Castle in front of you.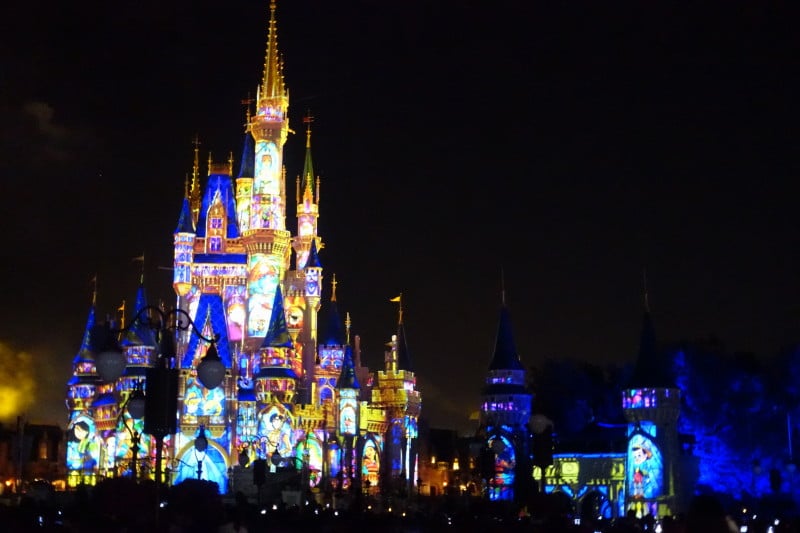 Because of the projections on the Castle—and how fleeting, small and/or subtle many of the images that make them up are—the best results will come from being closer to the Castle.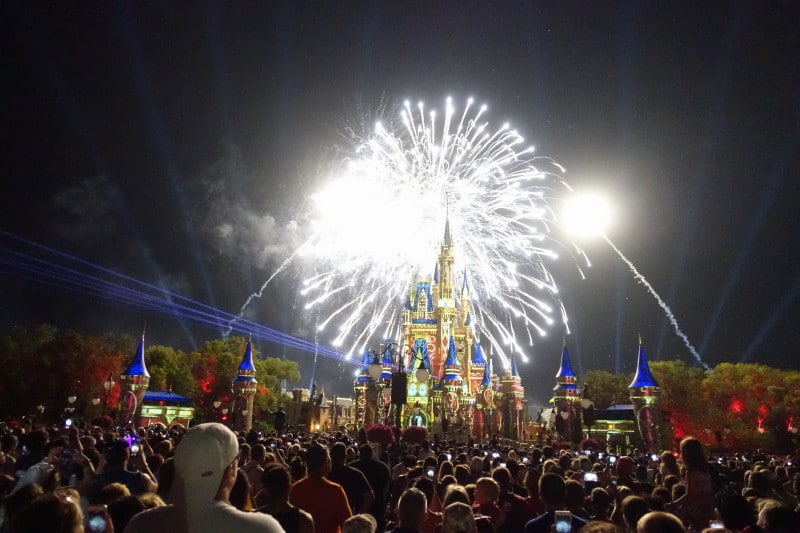 The ideal position is in the circular hub right on front of the Castle.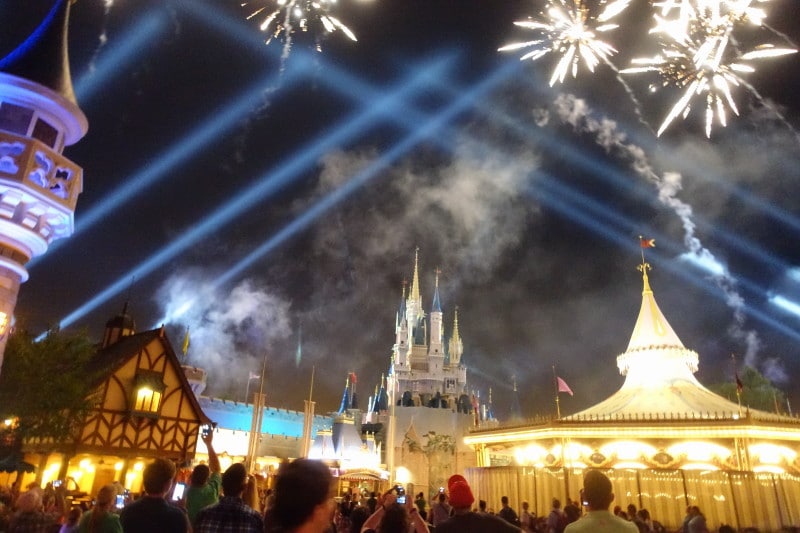 (The projections are not shown on the back or side of the Castle).
Positions further back on Main Street towards the station will yield less impact, as the effect of the projections will be reduced.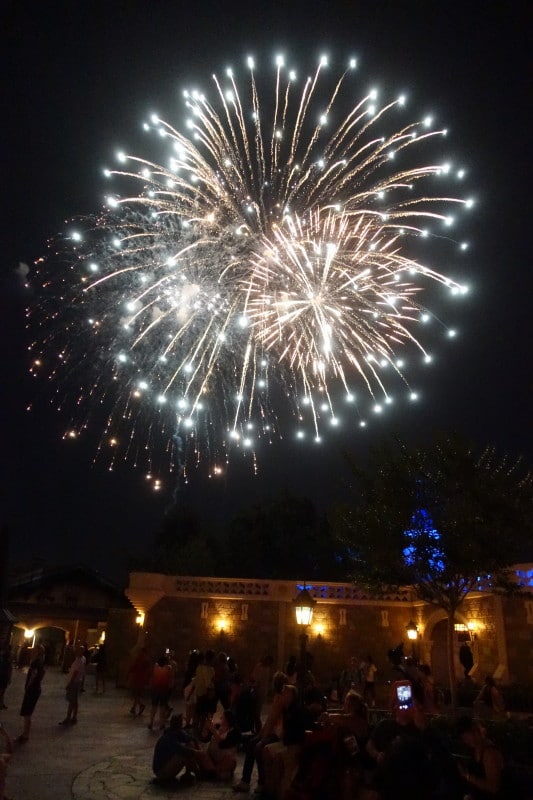 And positions elsewhere in the park, although they will yield views of the higher fireworks and include the music, will lose most of the impact of the show.



Follow yourfirstvisit.net on Facebook or Google+ or Twitter or Pinterest!!