The Pools and Beaches at Disney's Polynesian Village Resort
By Dave Shute
(For the first page of this review of Disney's Polynesian Village Resort, click here.)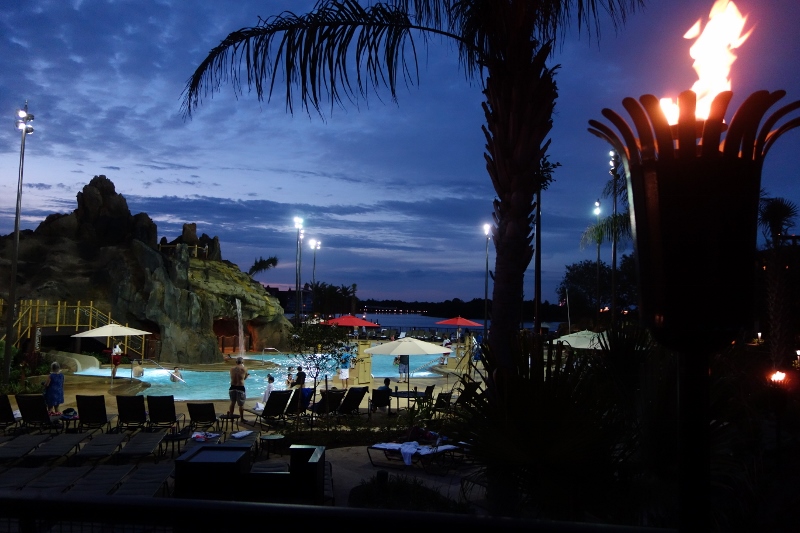 REVIEW: THE POOLS AND BEACHES AT DISNEY'S POLYNESIAN VILLAGE RESORT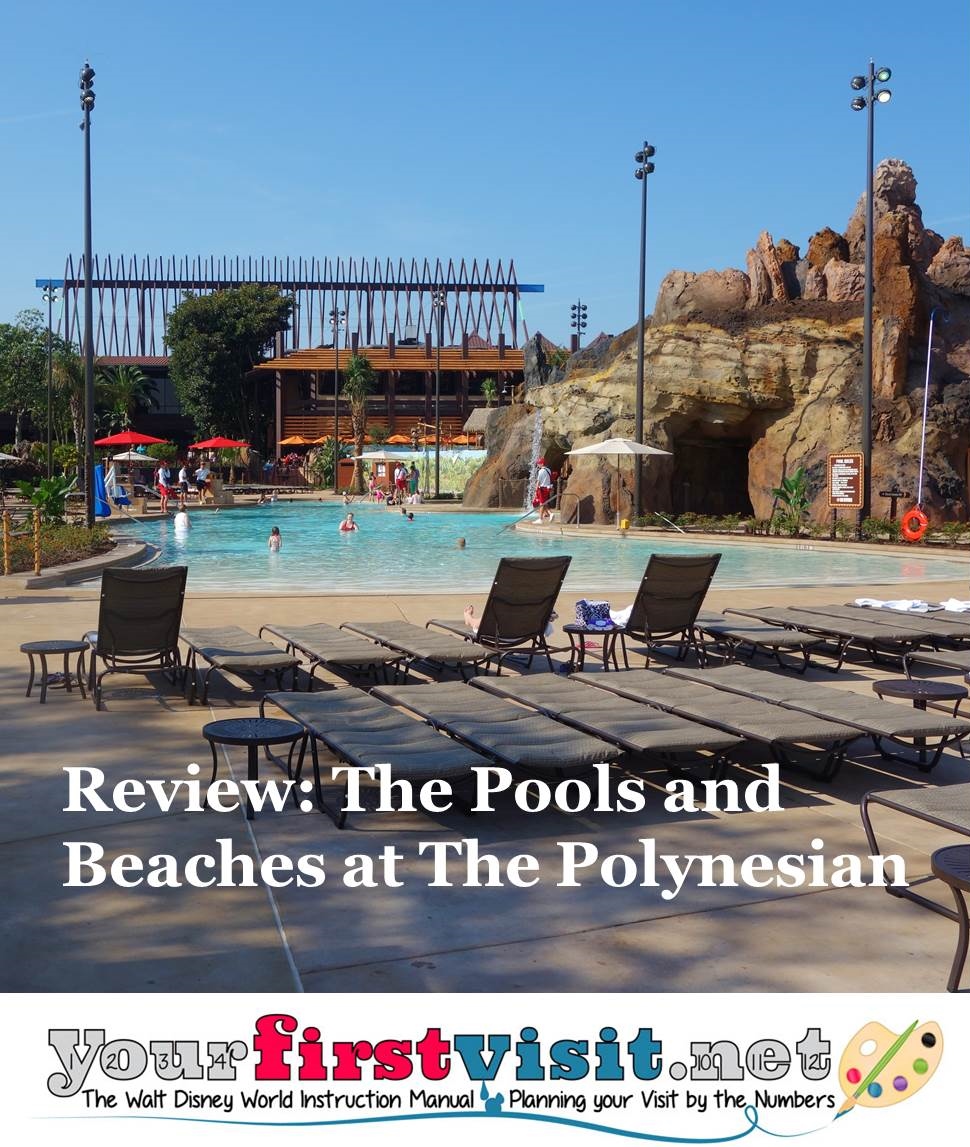 There are two pools and many beaches at the Polynesian:
The smaller Oasis Pool, which came out of refurb in 2016
The larger Lava Pool, loaded with amenities, which came out of refurb in 2015, and
Multiple beaches
 THE MAIN POOL AT THE POLYNESIAN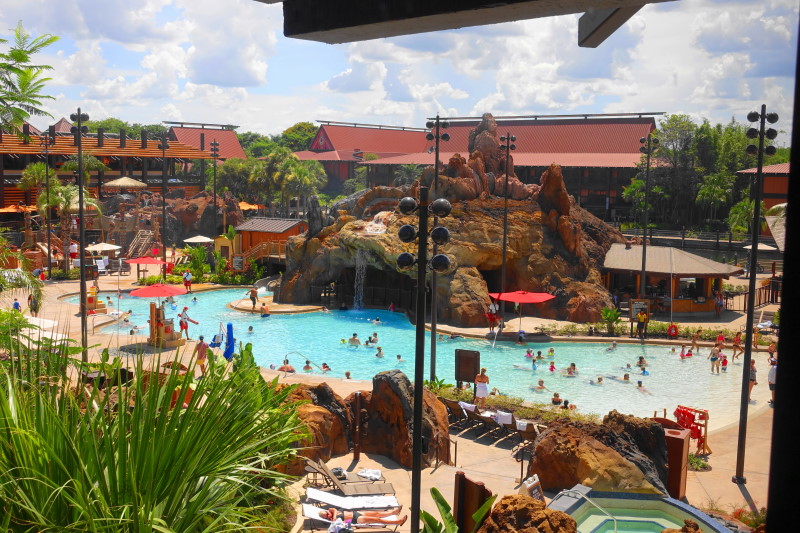 The main pool, variously known as the Nanea Volcano Pool and the Lava Pool (Lava Pool on the map, so that's what I'll call it) came out of a multi-month refurb in April 2015.
The body of the pool itself changed little. What's new is
A bigger pool deck with much more sunbathing space (coming partly from eliminating the old cabanas)
A hot tub
And a very cool kids water play area, replacing a limp old splash pool
Some shots of the main pool from a couple of angles showing the bigger sunbathing space:
The main slide:
The hot tub–which is elevated,  a nice effect: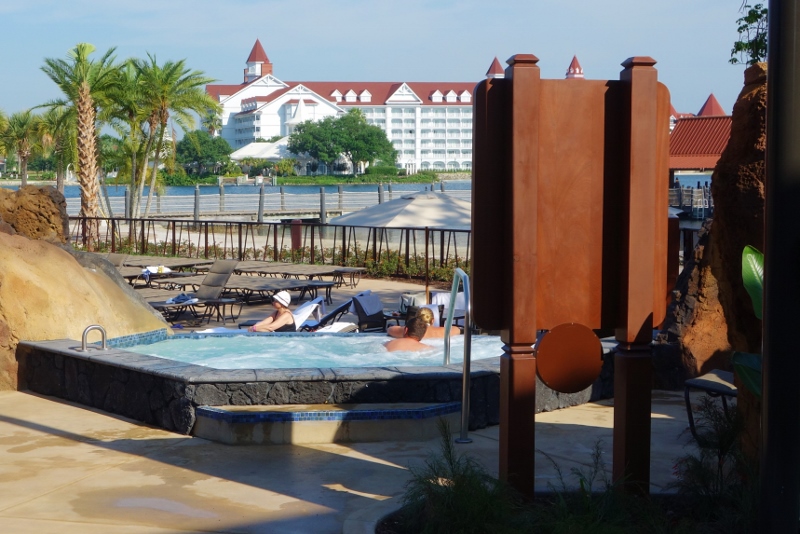 …the zero entry area on the beach side: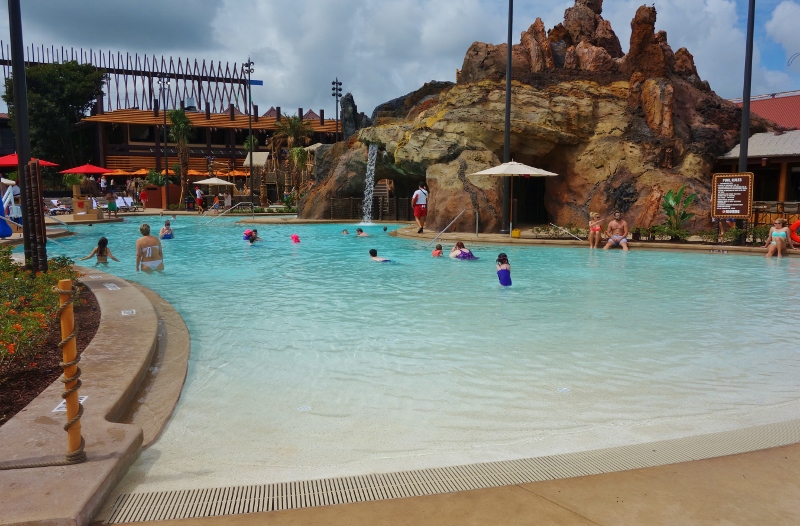 Another shot of the main pool: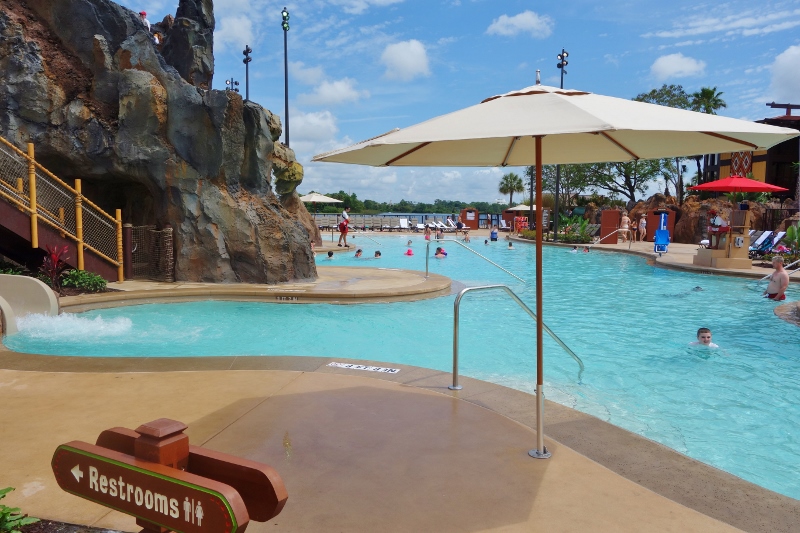 Also added was a remarkable kids water play area, replacing the old simple splash pool.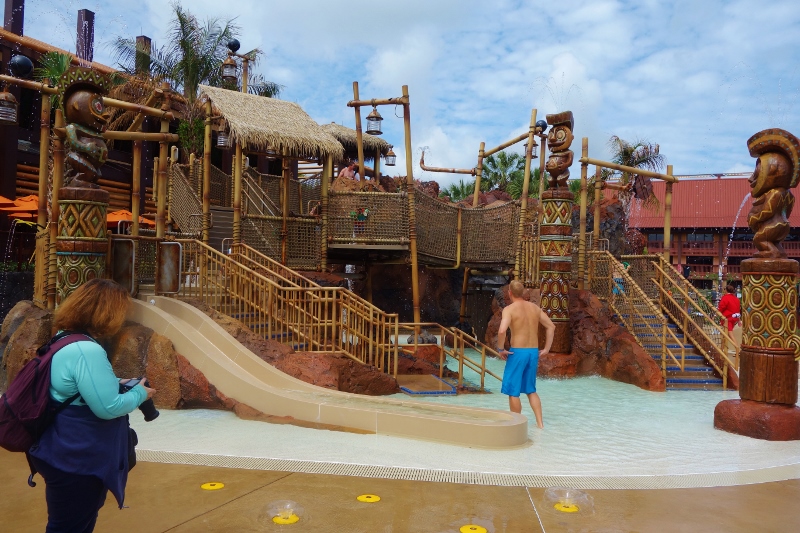 It includes two slides, one on the left above…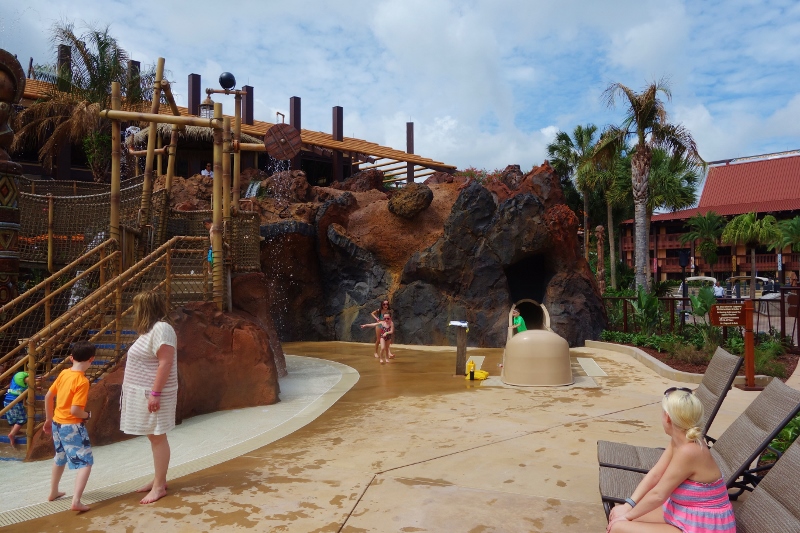 …and another on the right.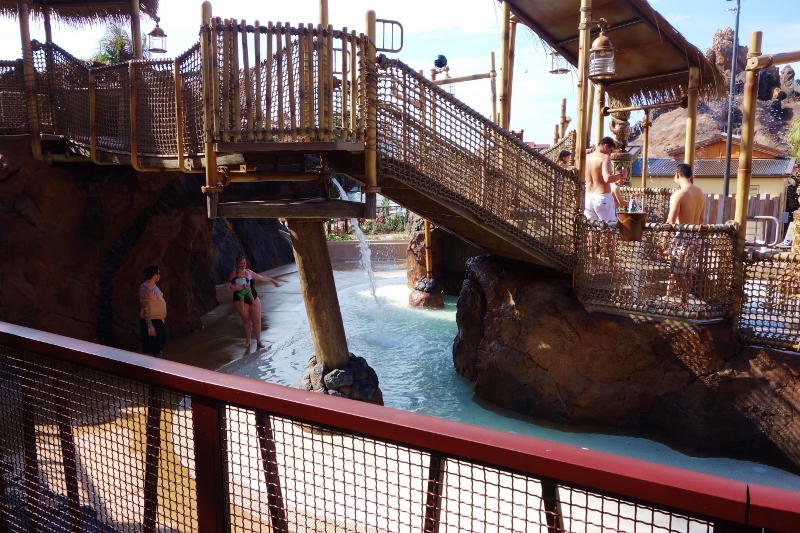 In the back of the play area is this splash and play spot.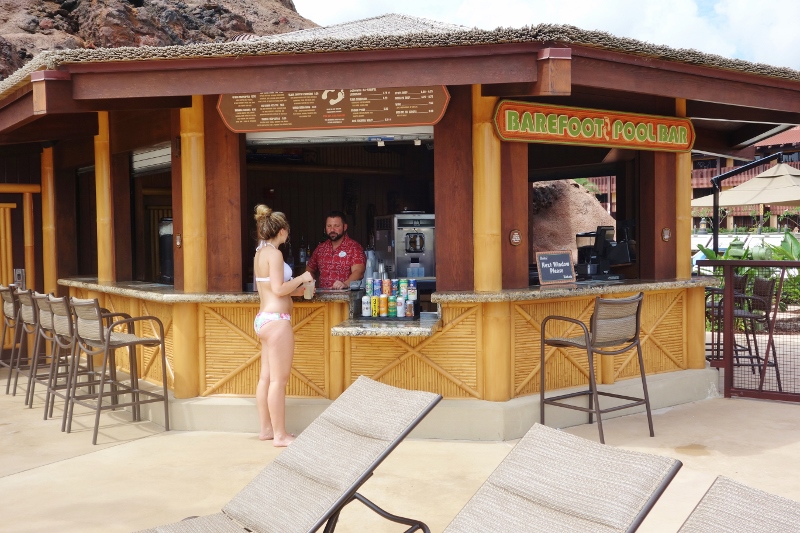 Also in the pool area you'll find this bar. No real food, but the pool is right outside the Captain Cook's quick service, so that doesn't matter.
THE OASIS POOL AT THE POLYNESIAN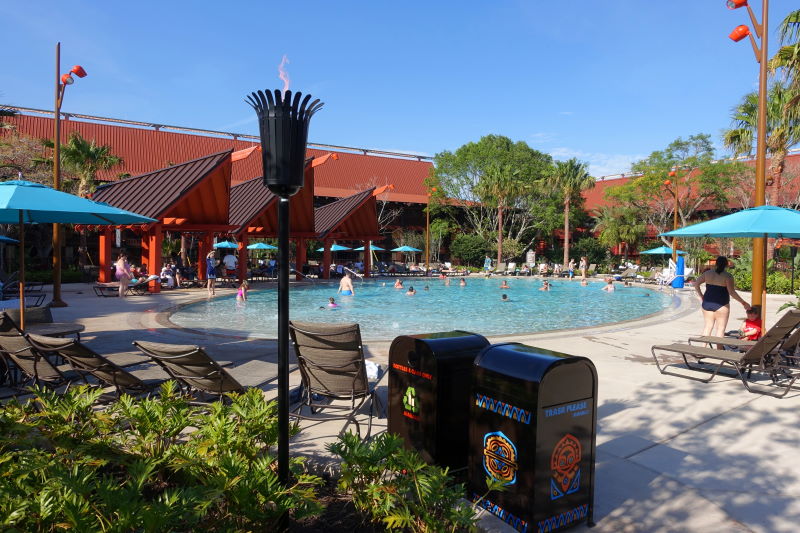 The smaller Oasis Pool came out of a year-long refurb in April 2016.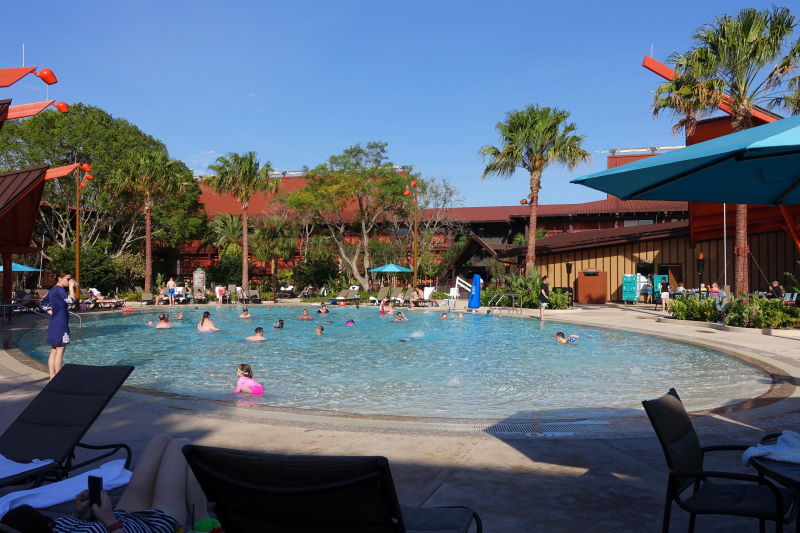 What had been a fairly simple pool before the refurb has gained quite a few amenities. It now has a zero-entry edge…
…a hot tub…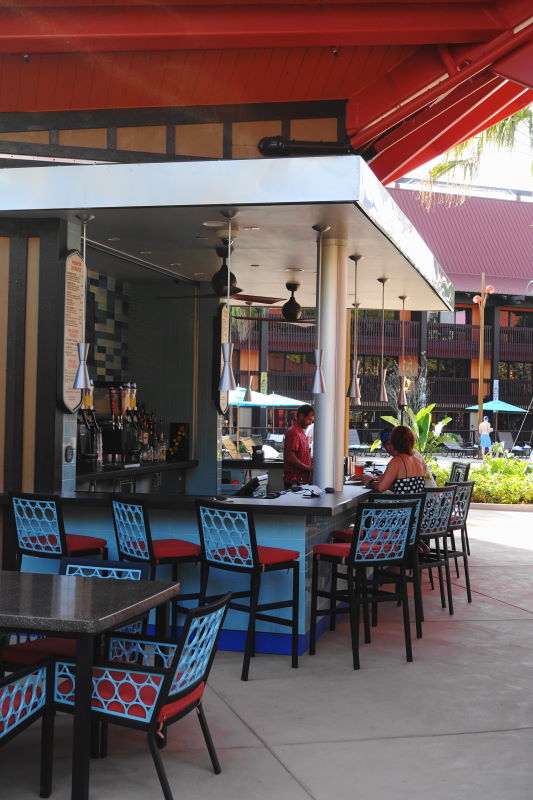 …a bar…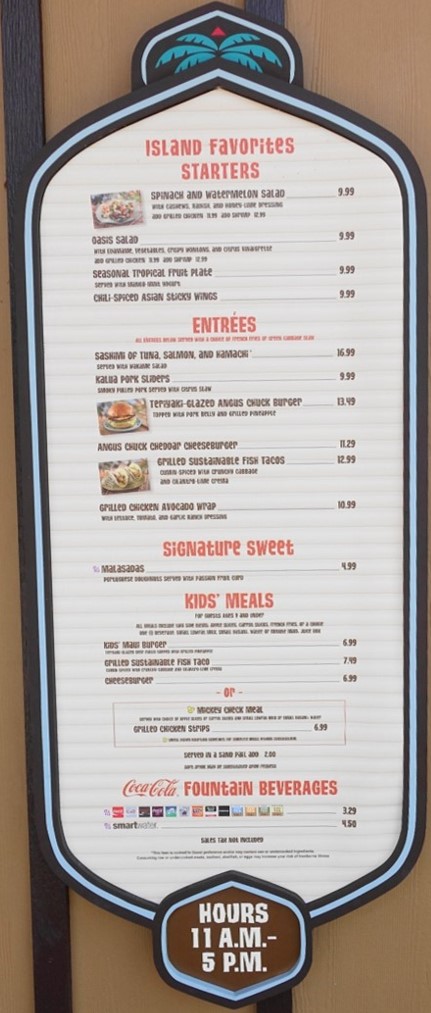 …and a grill with limited hours but an interesting menu. (Click it to enlarge it.)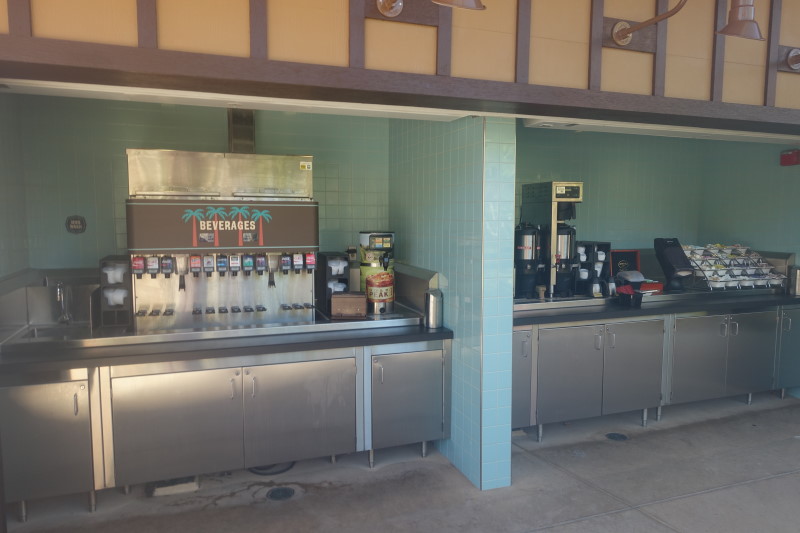 Around the corner from the bar is a refillable mug station, also with limited hours. (Sorry about the humidity on my lens!)
After its recent refurbs, this is now one of the top pool complexes at Disney World.
THE BEACHES AT THE POLYNESIAN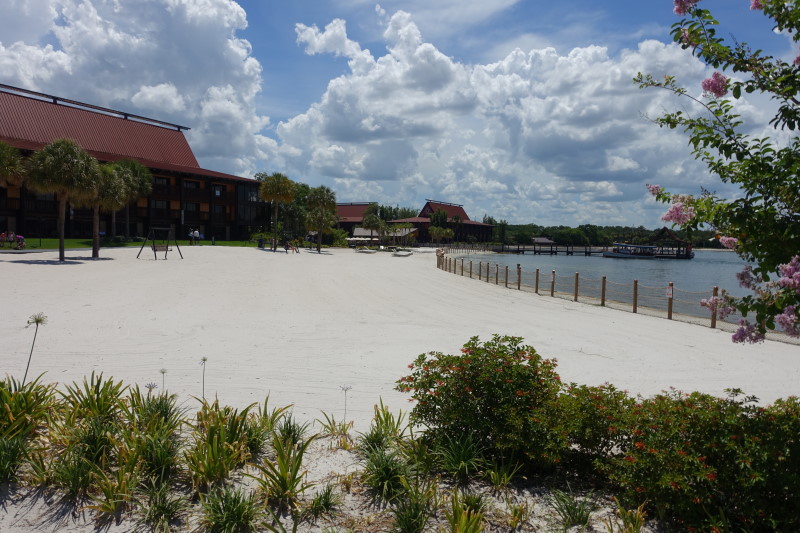 Back in the day you could walk right from the pool deck to the beaches at the Polynesian.  Not anymore, as after its refurb the pool is fenced in, and there's a new set of fences between the beaches and the waters of the Seven Seas Lagoon.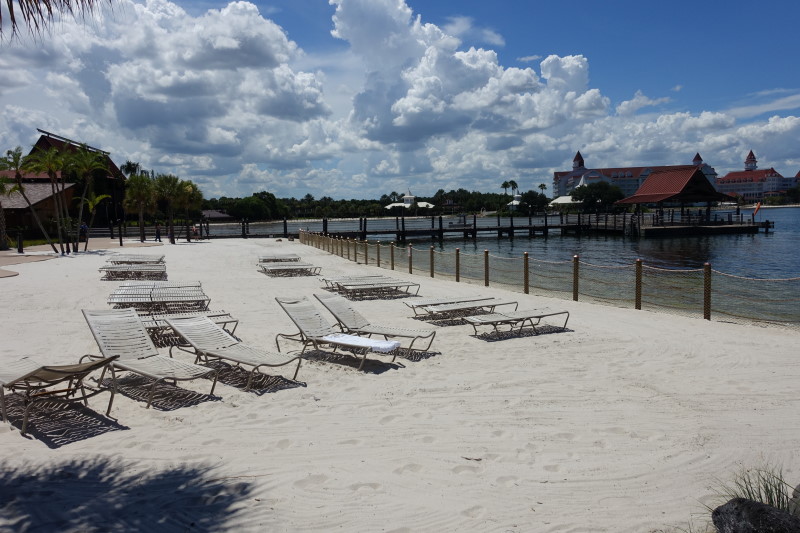 One beach is next to and just north of the main pool.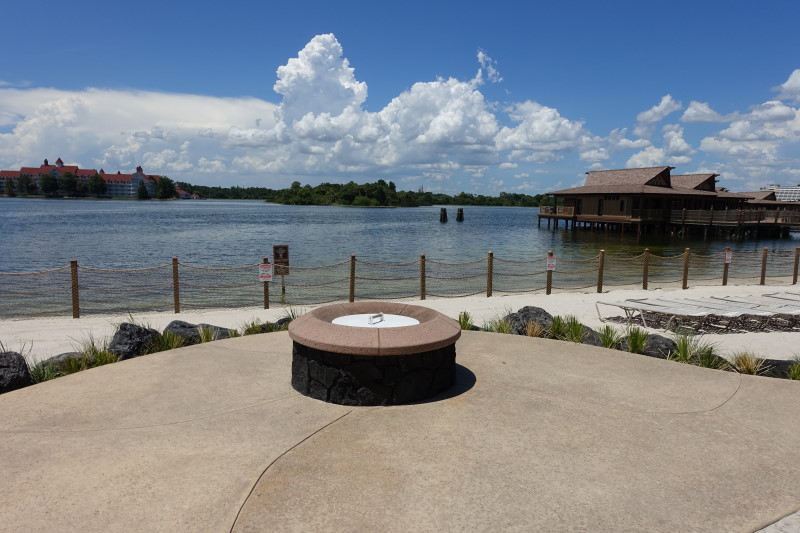 Here besides lots of lovely sand you'll also find this firepit…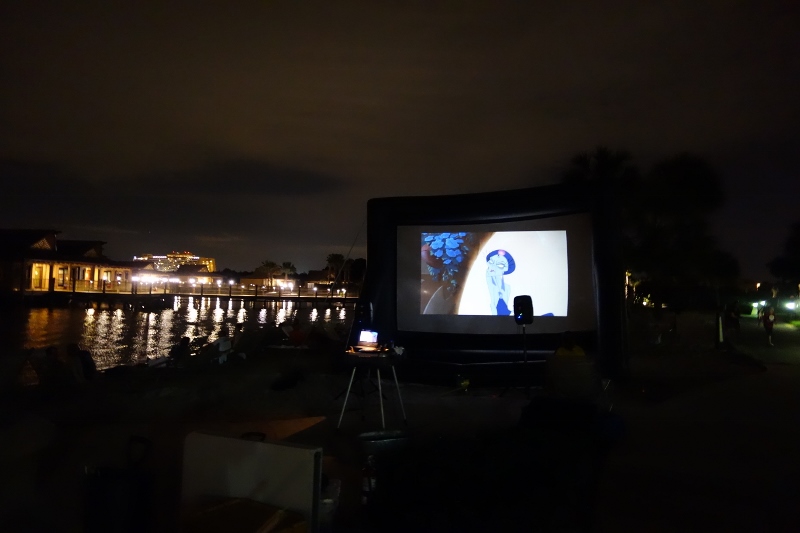 …and movies at night.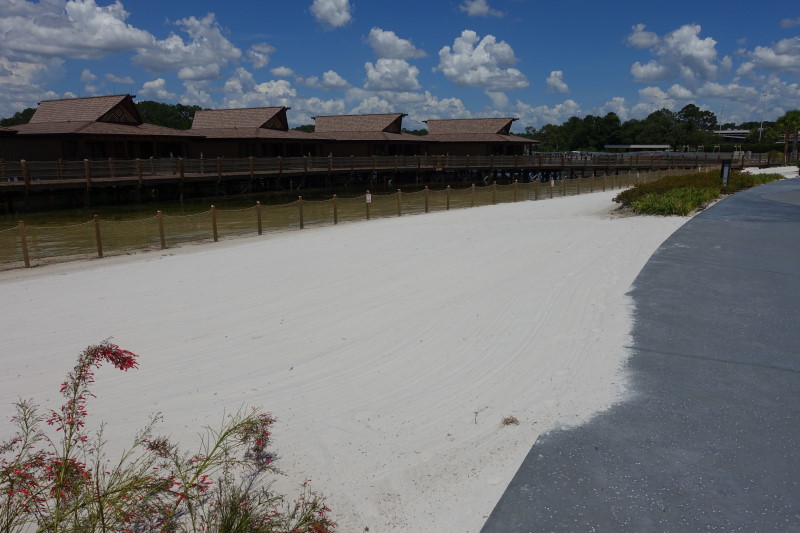 Another beach stretches along the DVC Bungalows.
(Sunset Point, by the way, has been rebuilt.)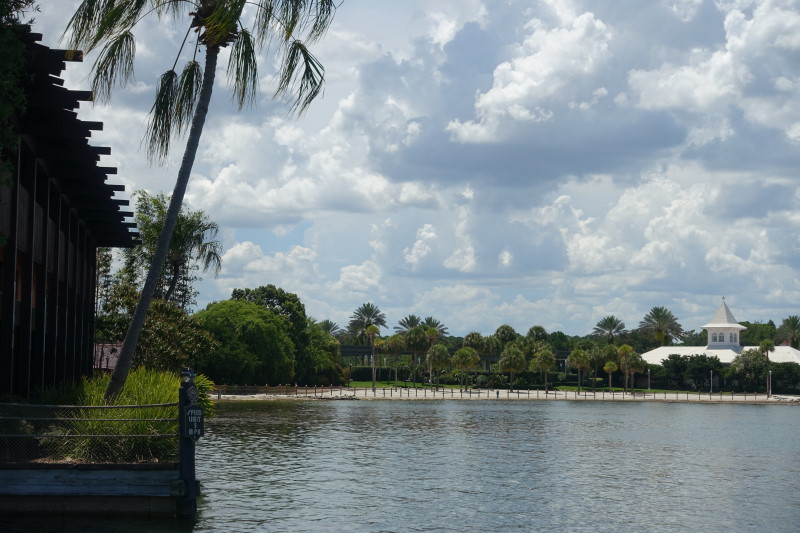 And there's a third stretch of beaches near Luau Cove, between most of the Poly and the Grand Floridian.
This review continues here. 



Follow yourfirstvisit.net on Facebook or Twitter or Pinterest!!
RELATED STUFF