The Pools and Beaches at Disney's Polynesian Village Resort
By Dave Shute
(For the first page of this review of Disney's Polynesian Village Resort, click here.)
REVIEW: THE POOLS AND BEACHES AT DISNEY'S POLYNESIAN VILLAGE RESORT
There are two pools and many beaches at the Polynesian.
The larger Lava Pool, loaded with amenities
The smaller Oasis pool with some nice amenities of its own, and
Multiple beaches
I'll cover each of these in this post.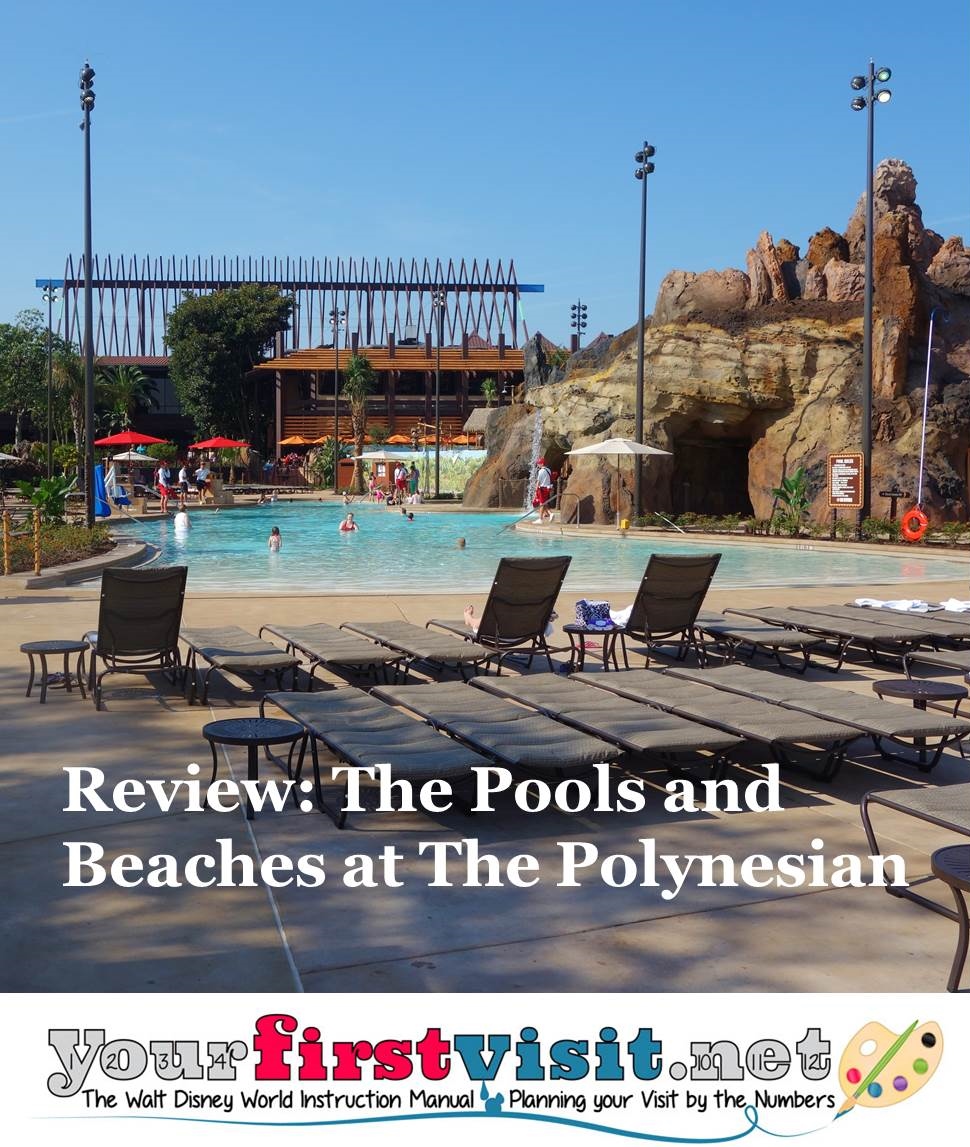 THE MAIN LAVA POOL AT THE POLYNESIAN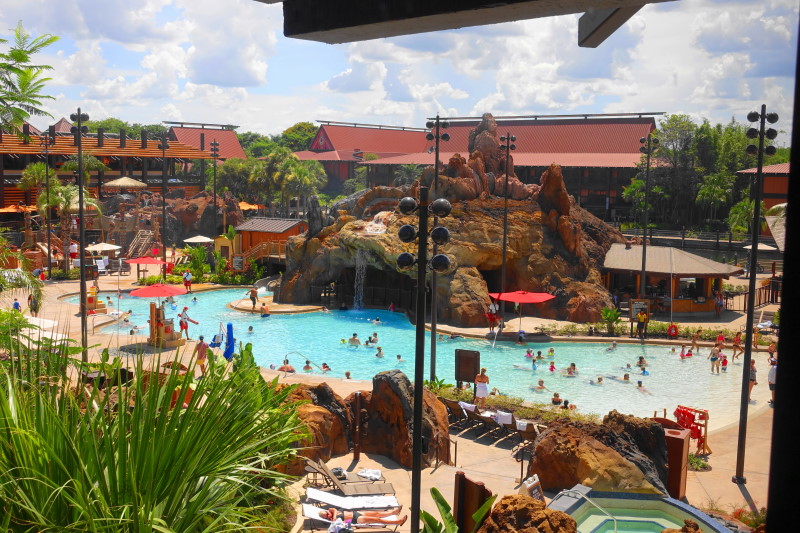 The main pool, known as the Lava Pool, is in the center of the resort, between Captain Cook's and the beaches.  The Samoa longhouse is on one side, and the marina is on the other.
Some shots from around the Lava pool: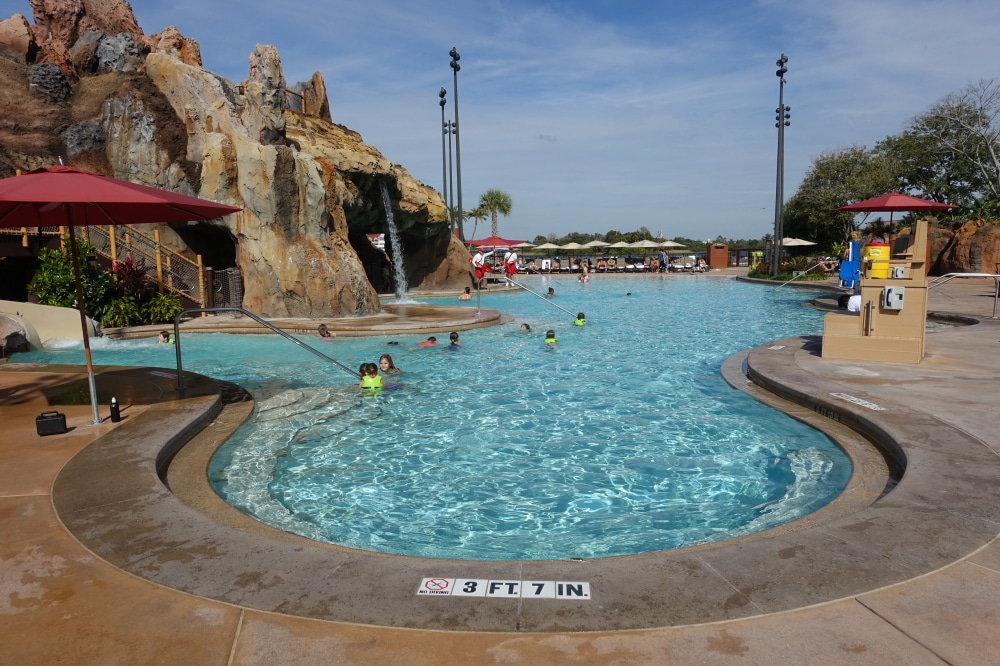 Under the waterfall is a slide.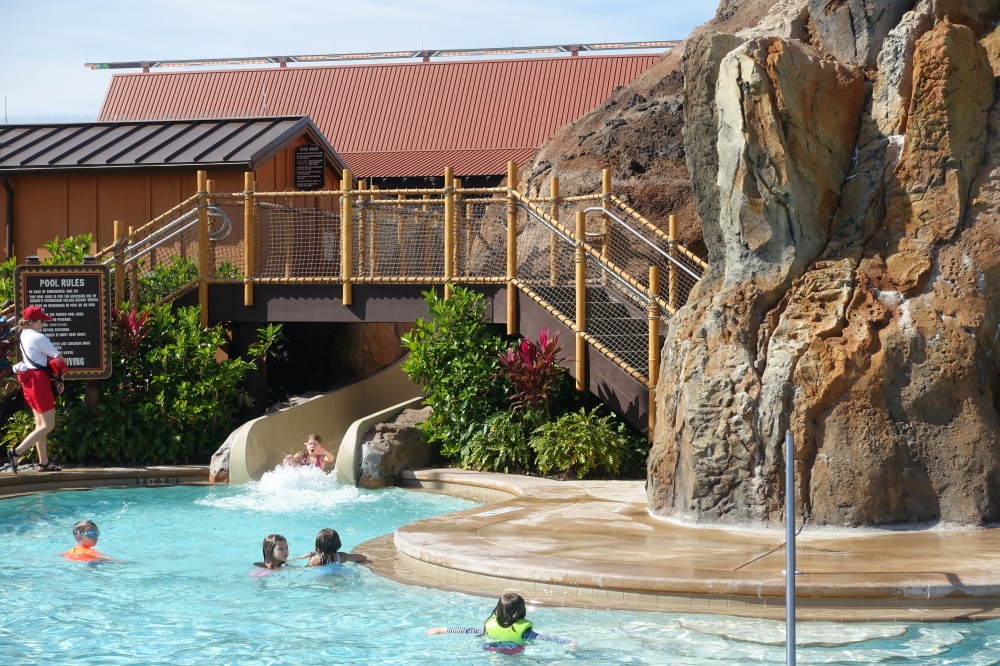 The main slide.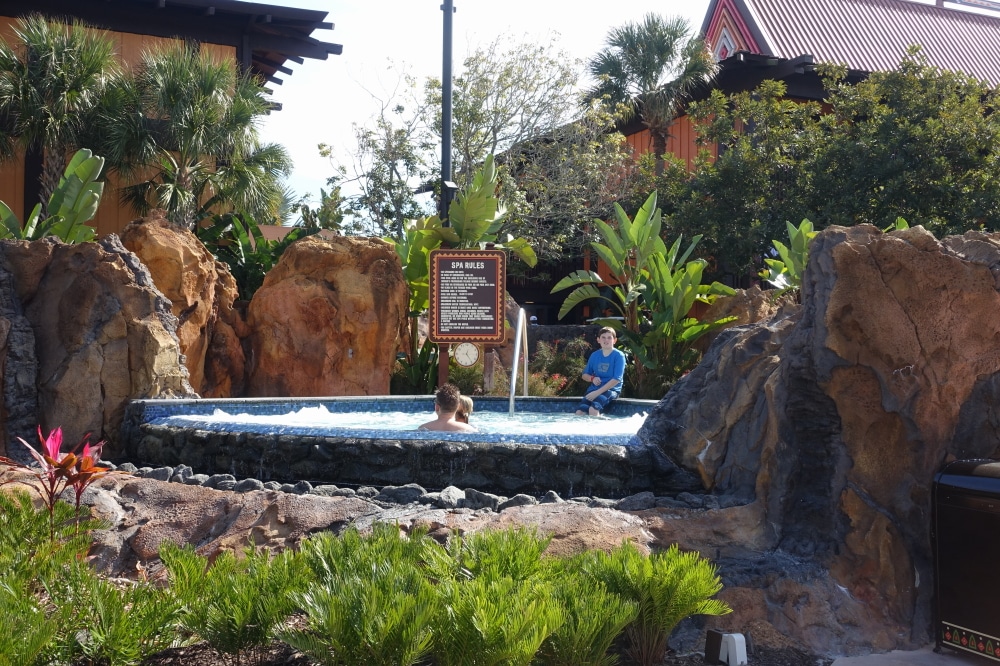 The hot tub is on the Samoa side, and is elevated, a nice effect.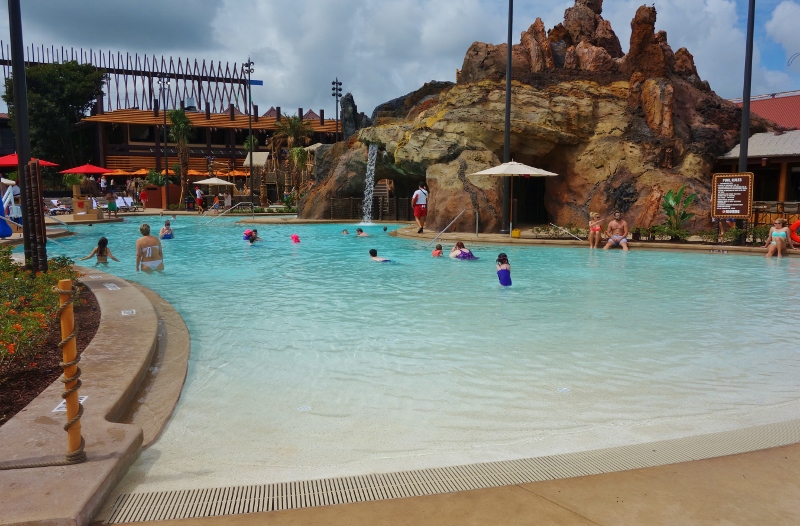 The zero entry area on the beach side.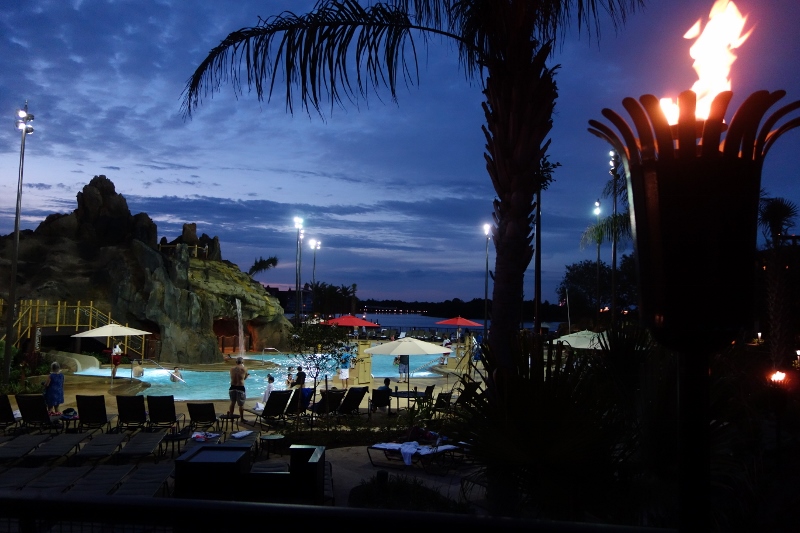 The Lava pool at night.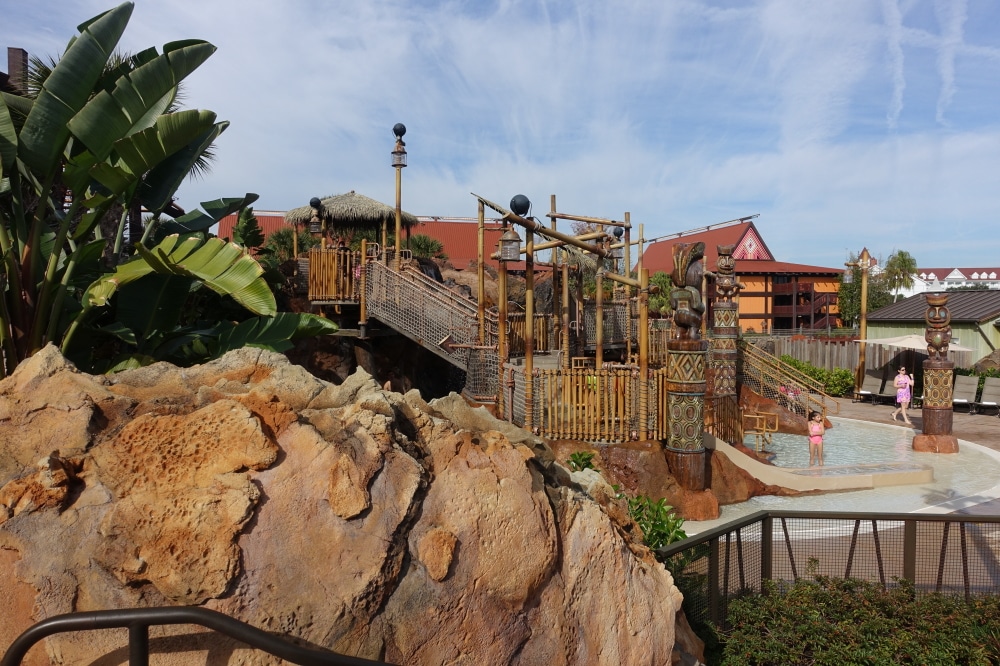 Also here is a remarkable kids water play area.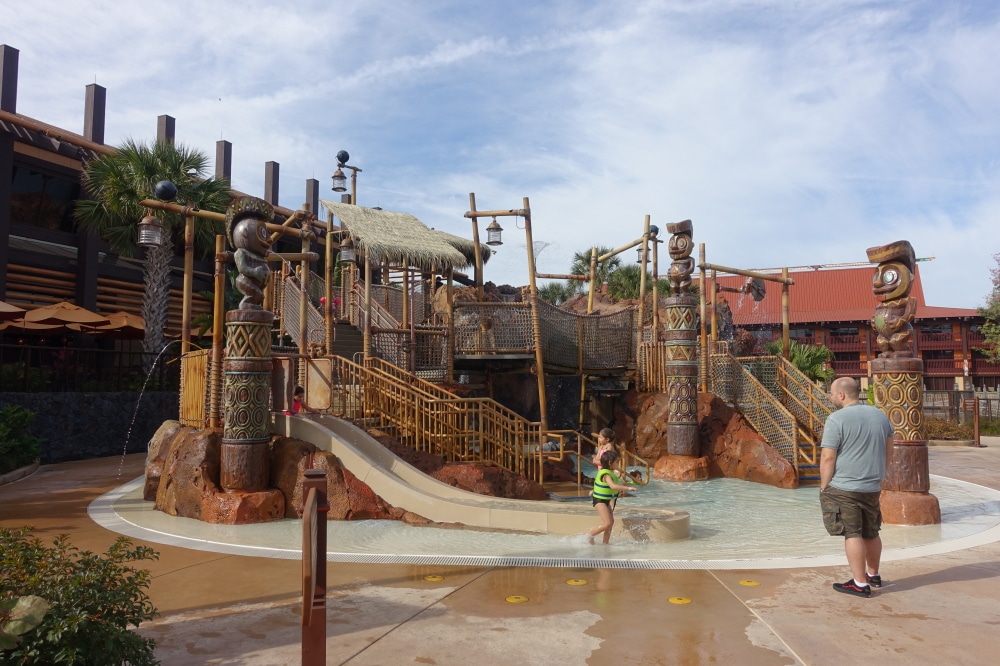 It includes two slides, one on the left above…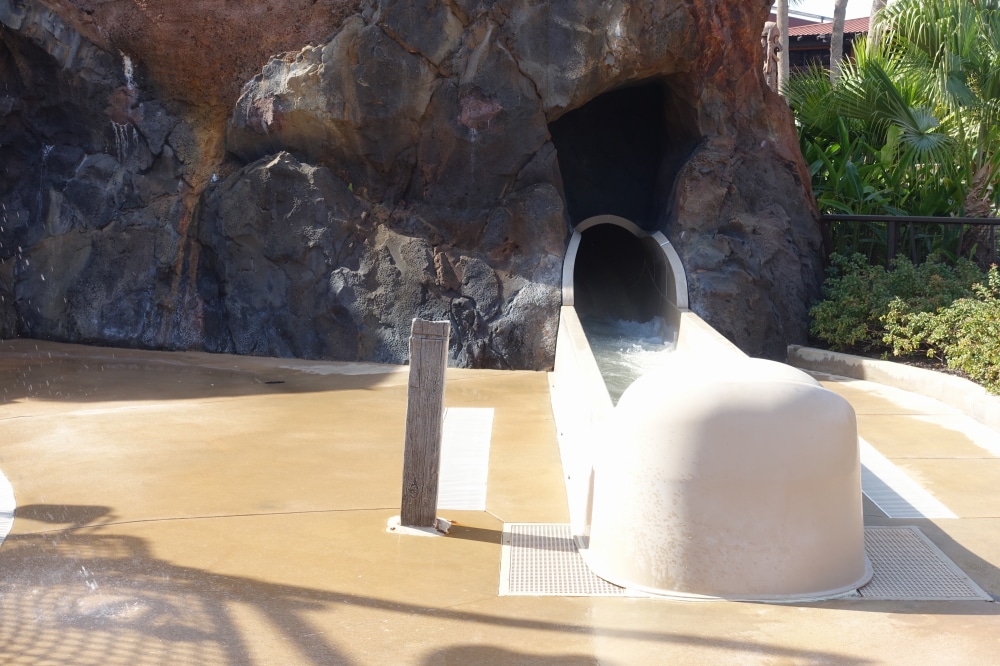 …and another one on the right. As alert reader Josh notes, this is a tunnel slide, accessed from the top, so there is more to it than it seems.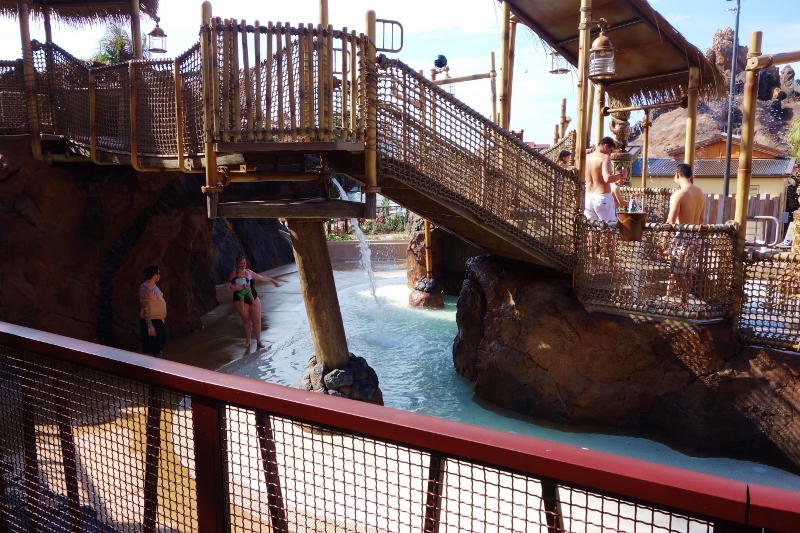 In the back of the play area is this splash and play spot.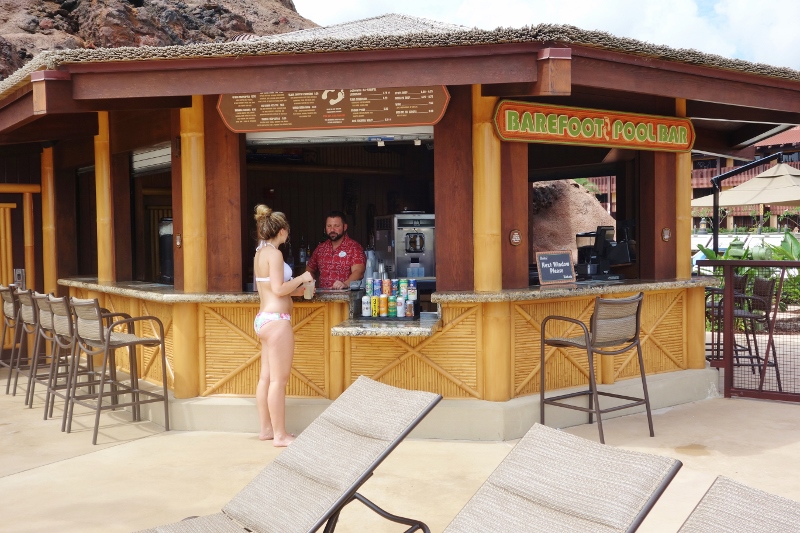 Also in the pool area you'll find this bar. No real food, but the pool is right outside the Captain Cook's quick service, so that doesn't much matter.
THE OASIS POOL AT THE POLYNESIAN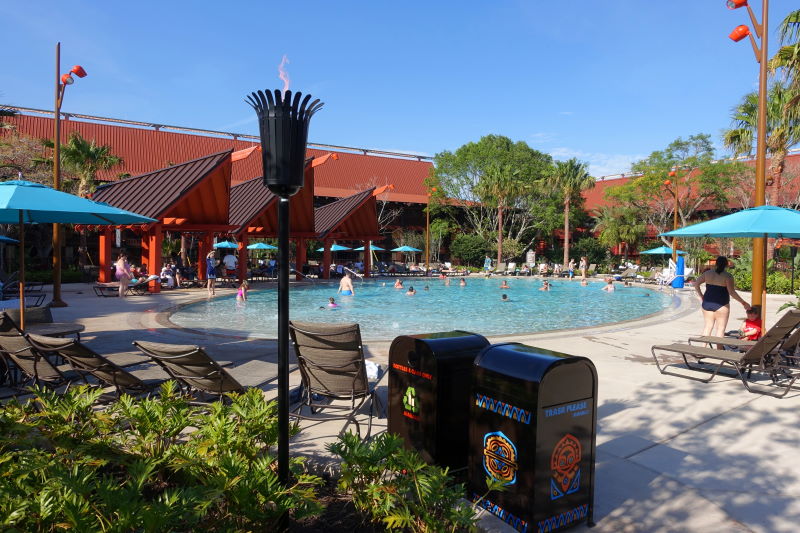 The smaller Oasis Pool is nestled among Samoa, Hawaii, and Tokelau. Niue and Rarotonga are also close.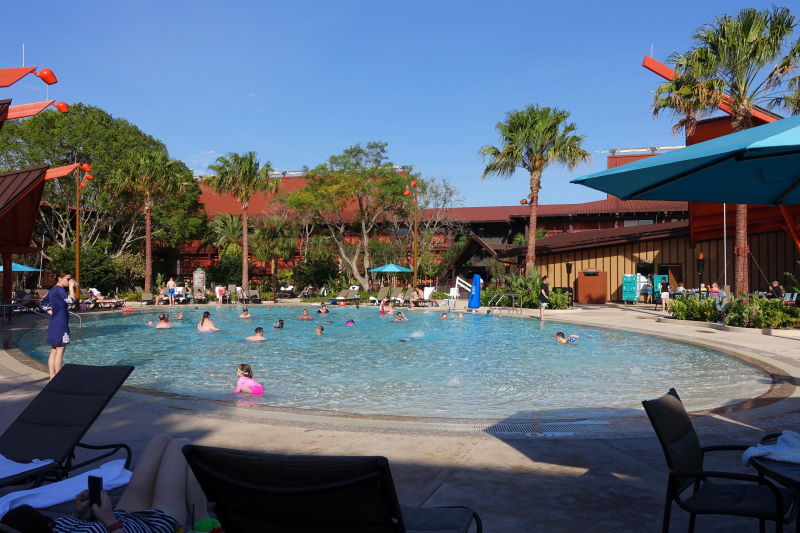 It has a zero-entry edge…
…a hot tub…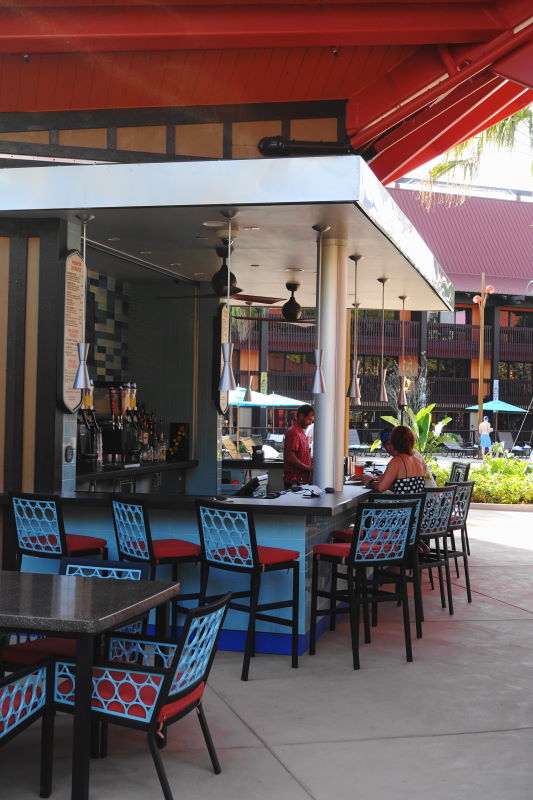 …a bar…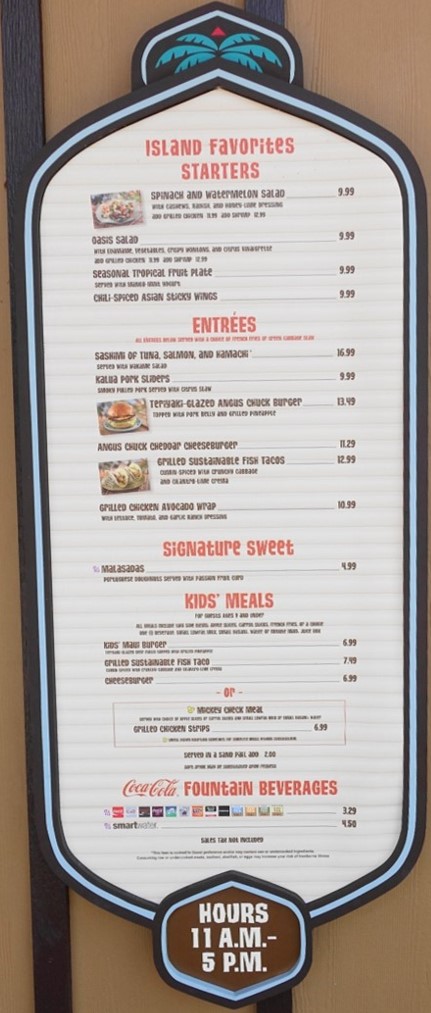 …and a grill with limited hours but an interesting menu.
A more up-to-date menu is on Disney's website here.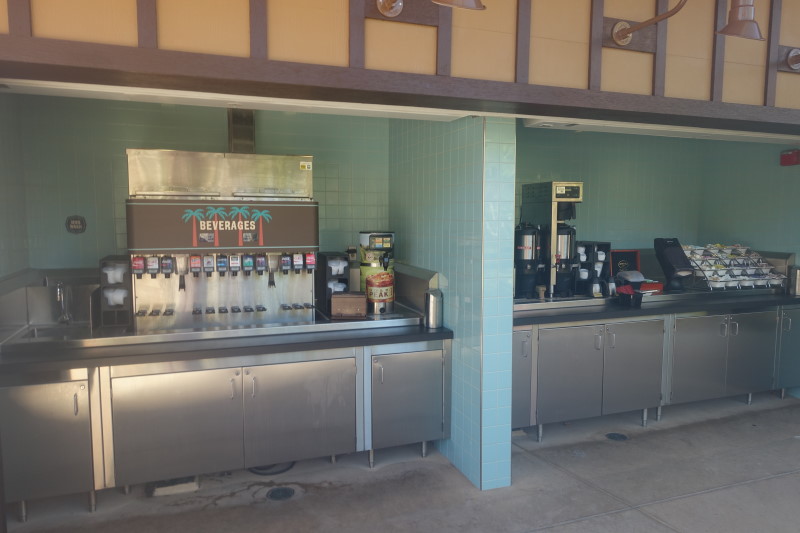 Around the corner from the bar is a refillable mug station, also with limited hours. (Sorry about the humidity on my lens!)
THE BEACHES AT THE POLYNESIAN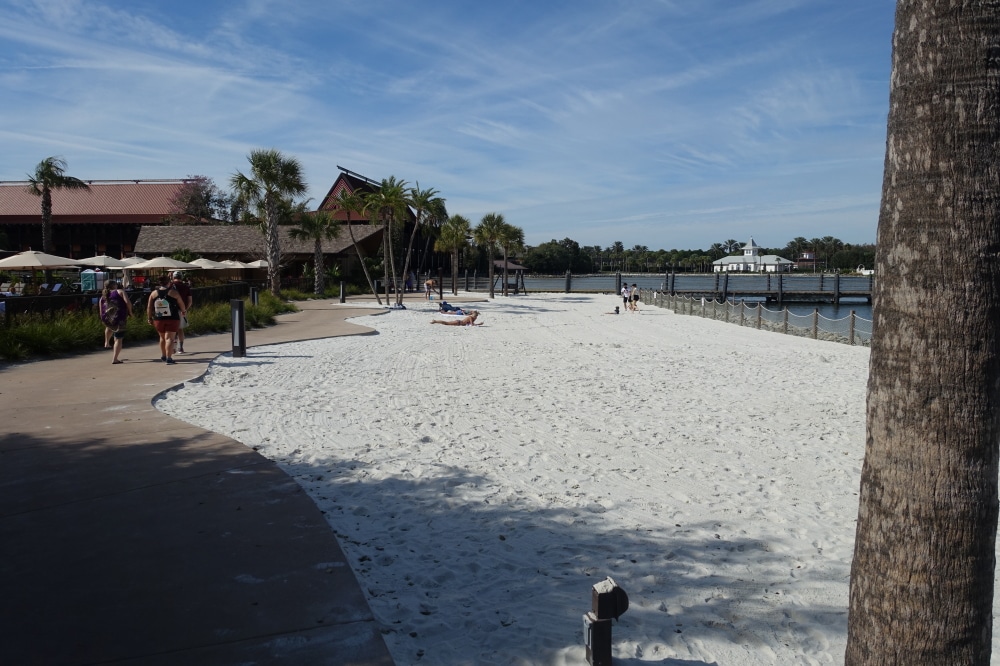 Back in the day you could walk right from the pool deck to the beaches at the Polynesian.  Not anymore, as the pool is now fenced in behind the umbrellas on the left.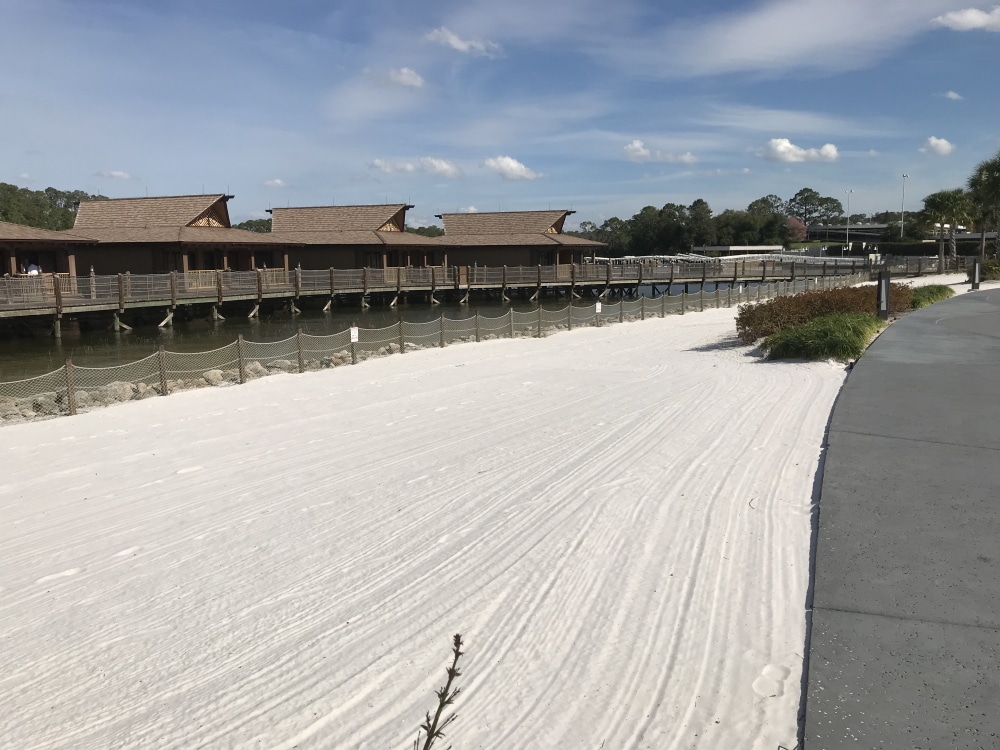 Another beach stretches along the DVC Bungalows.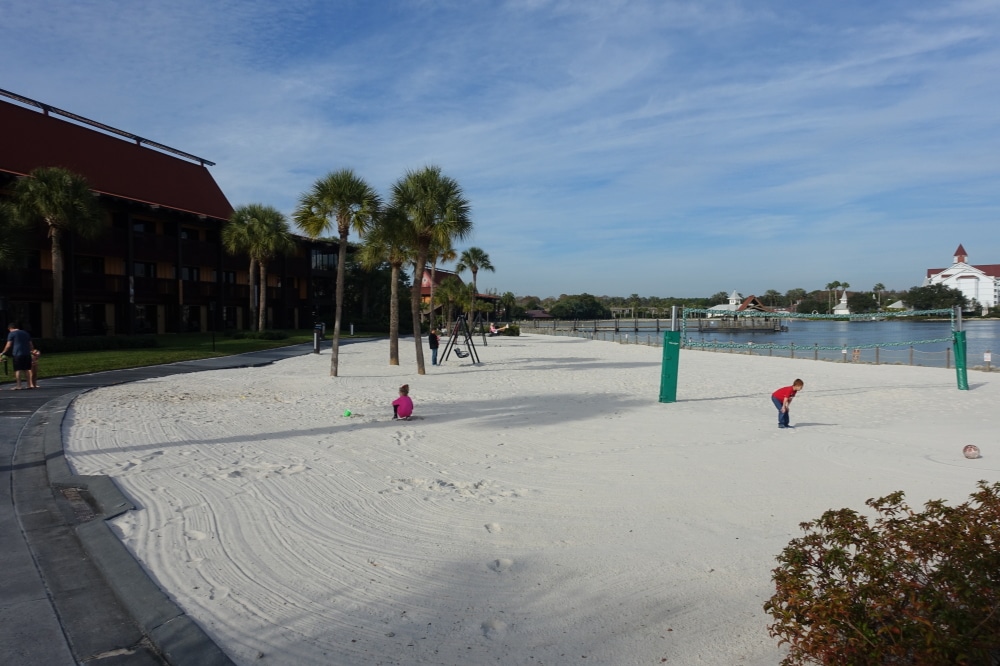 The beach in front of the Hawaii longhouse has some play tools.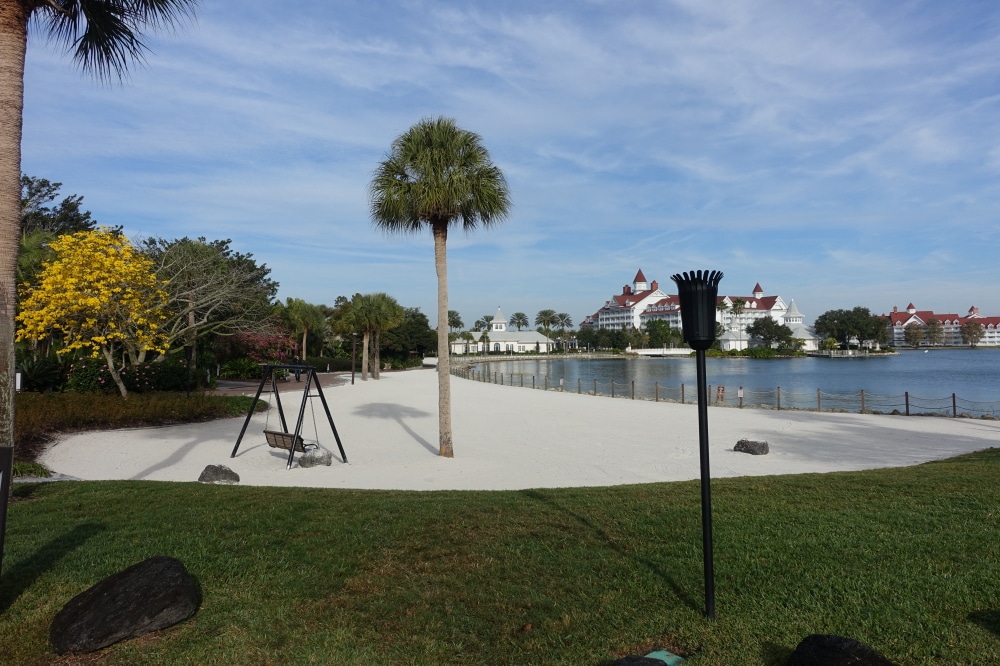 And there's another stretch of beaches near Luau Cove, between most of the Poly and the Grand Floridian.
This review continues here. 
TOPICS IN THIS REVIEW OF DISNEY'S POLYNESIAN VILLAGE RESORT
OTHER KEY PAGES FOR WHERE TO STAY AT DISNEY WORLD


Follow yourfirstvisit.net on Facebook or Twitter or Pinterest!!
RELATED STUFF