Photo Tour of a Standard Room at Disney's Polynesian Village Resort
By Dave Shute
(For the first page of this review of Disney's Polynesian Village Resort, click here.)
PHOTO TOUR OF A STANDARD ROOM AT DISNEY'S POLYNESIAN VILLAGE RESORT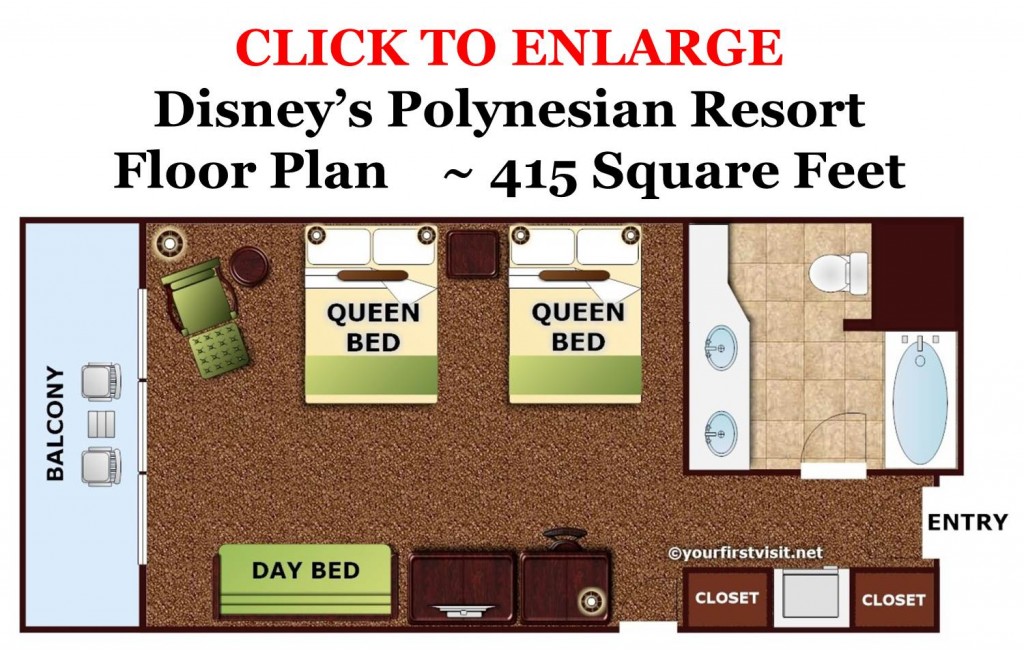 Standard rooms at Disney's Polynesian Resort are among the largest on property, and were last refurbed in 2013.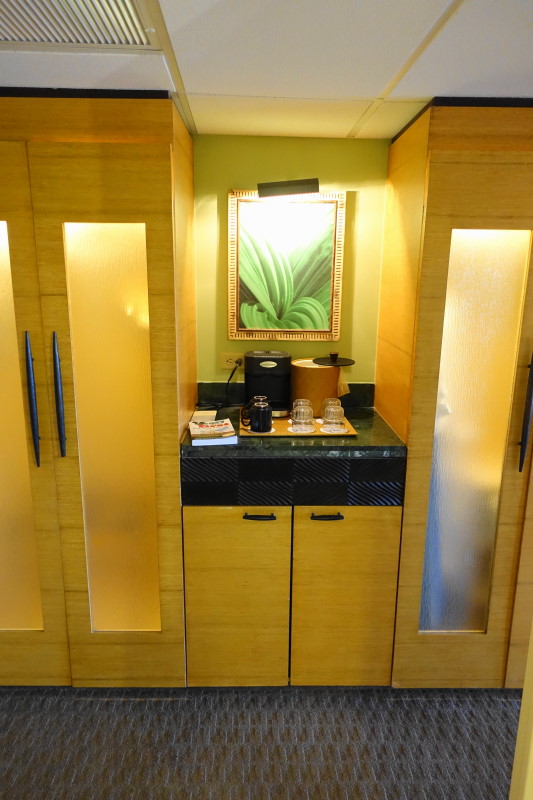 As you enter the room, on one side you'll find the bath and the other two closets separated by a cabinet with a mini-fridge below and coffee service above.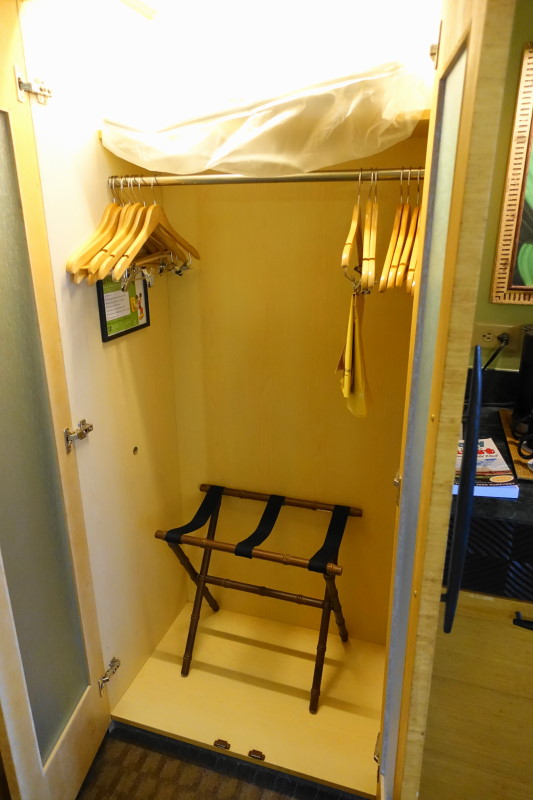 Each is good-sized, and overall there's plenty of space with multiple hanging levels. This image is of the one closer to the door…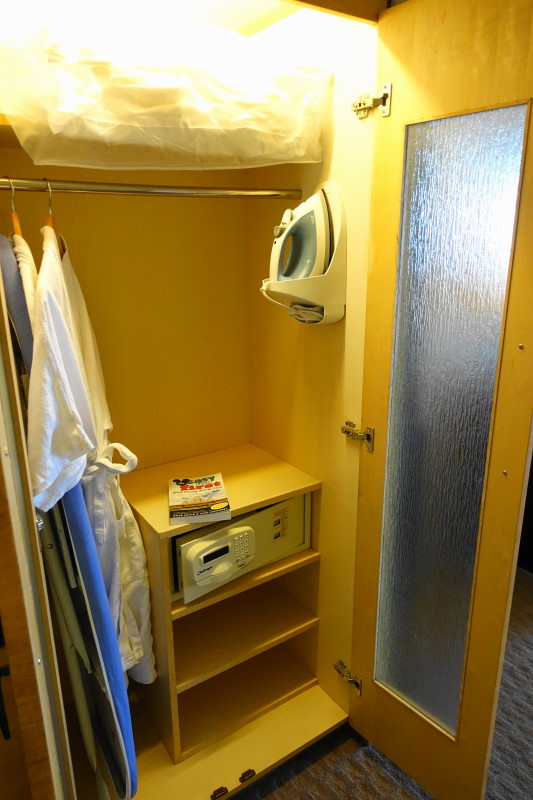 …and this one the one closer to the room. Note the ironing board, safe, and small drawers, and the space at the left for hanging longer dresses. (Most rooms do not have the robes.)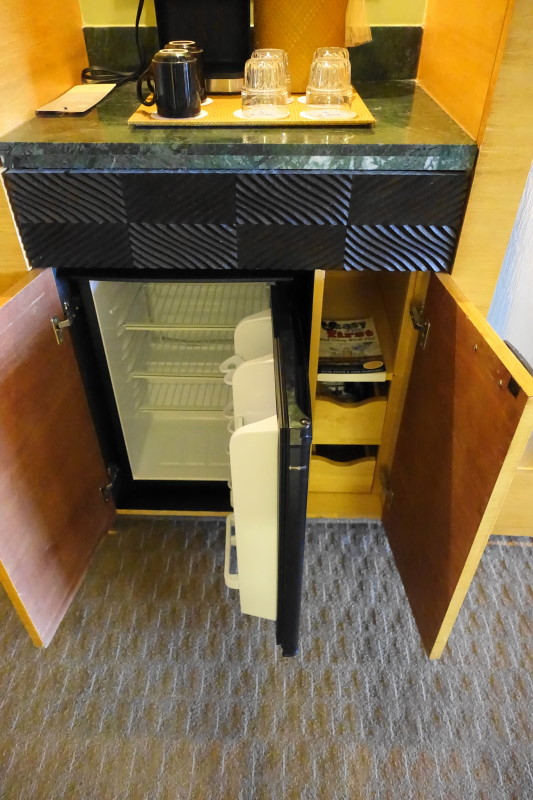 The mini-fridge is below the coffee maker, and has plenty of room.
The bath is on the other side of the entry hall. It retains the old-fashioned design of not being divided–the toilet, tub and sinks all share one space. See the floor plan at the top of the page.
As you enter the Polynesian bath, you'll find two sinks on one side…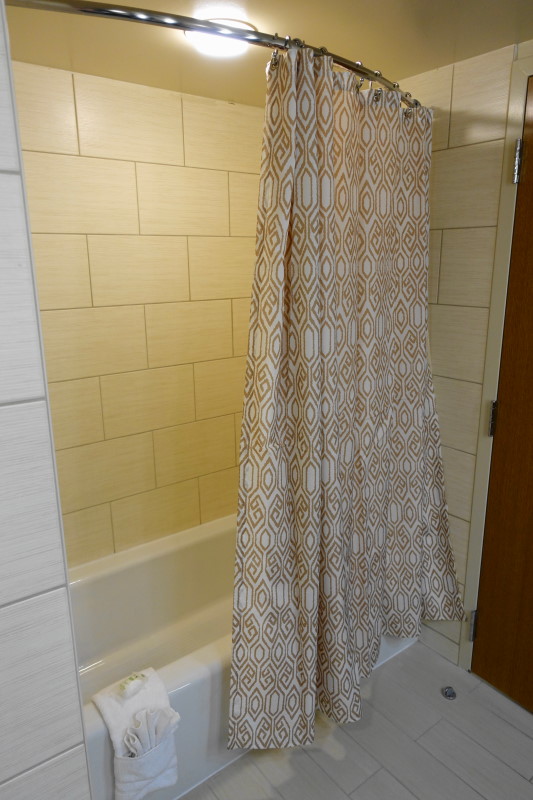 …a tub/shower combo on the other…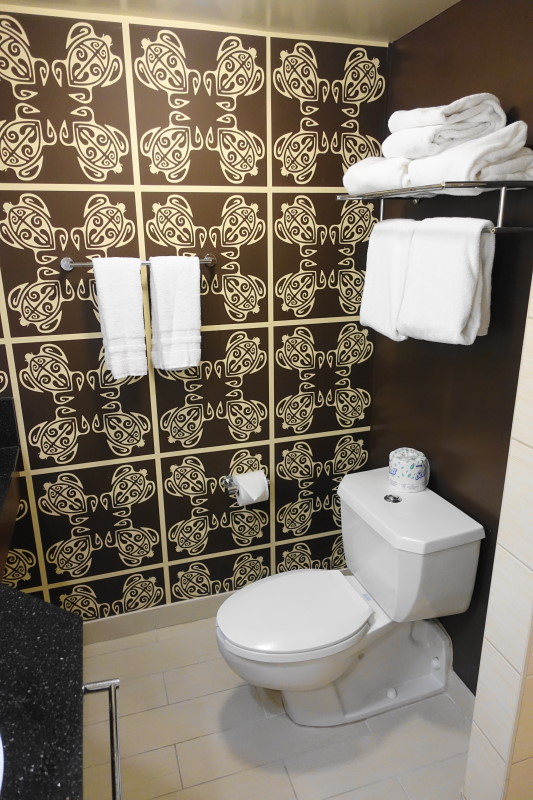 …and a toilet at the back.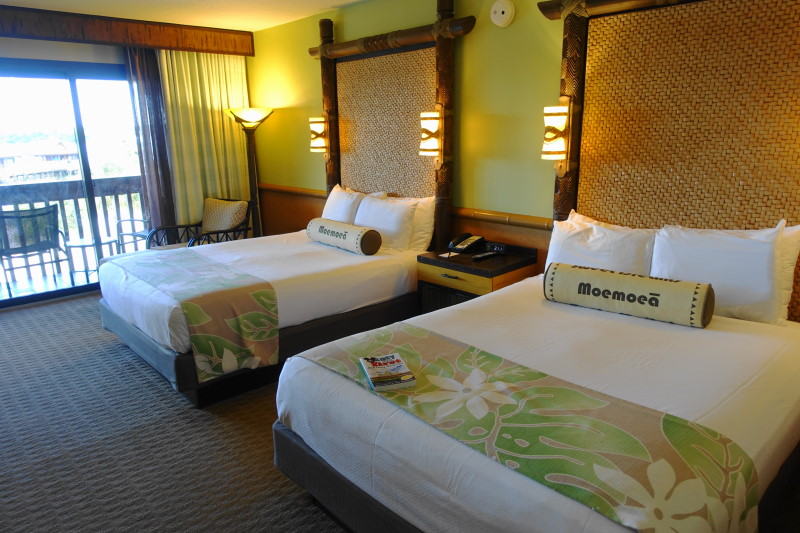 Further back in the room, one side has two queen beds and a chair.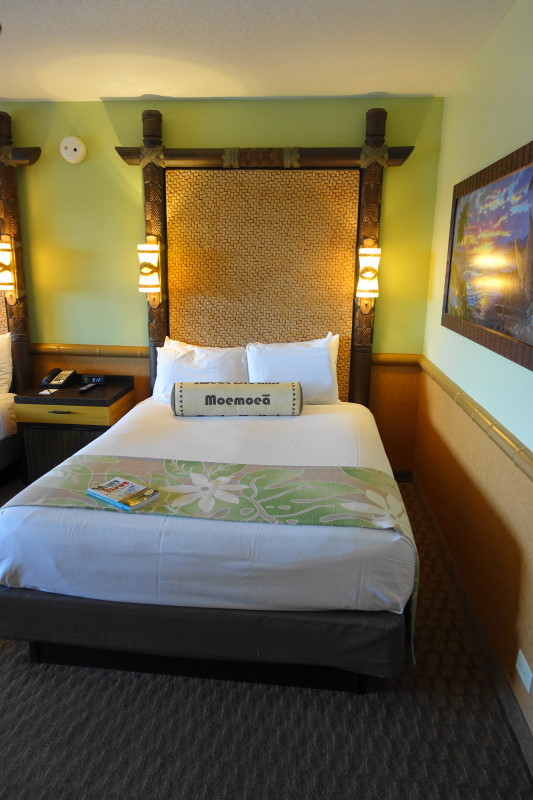 A closer view of a bed.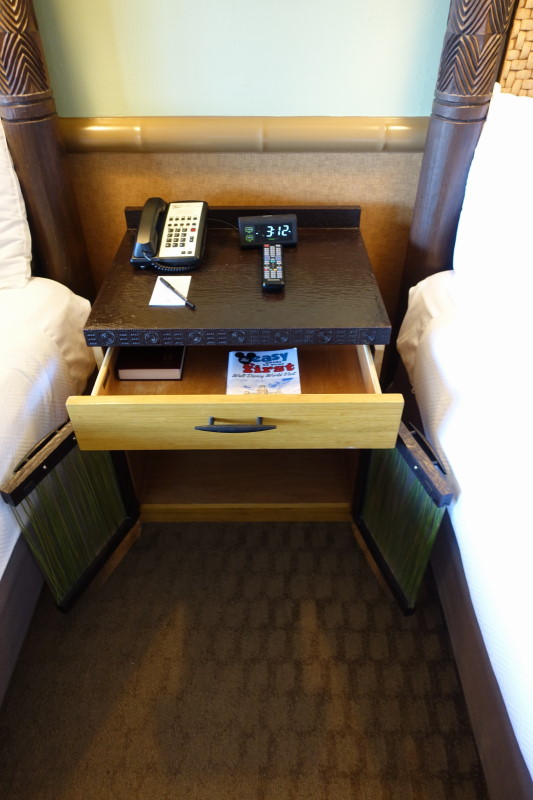 Between the beds is this small bedside table.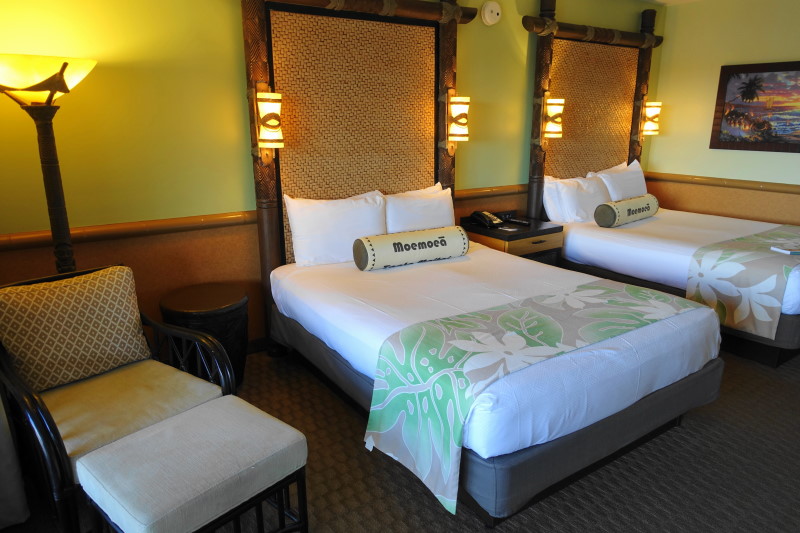 The beds from the window end of the room–you can also see the easy chair.
At the end of the room are three large windows–rooms with balconies or patios will access these from this space as well.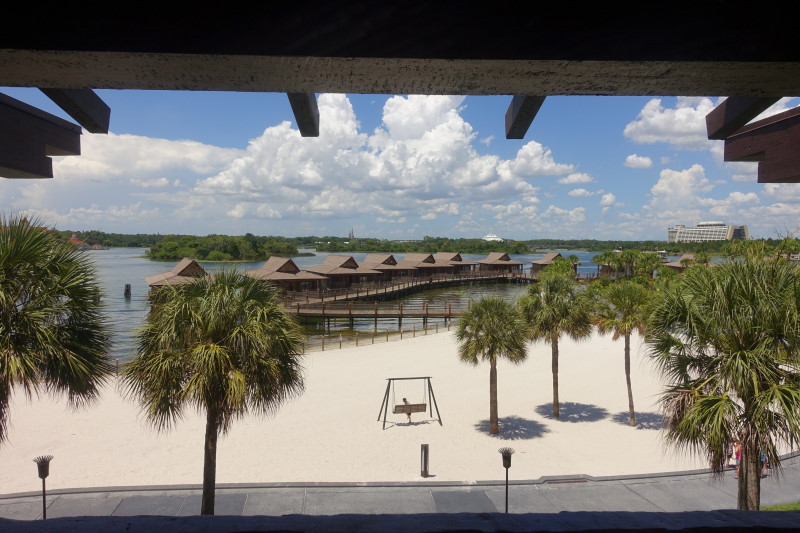 Here's the view from our balcony in the Hawaii longhouse, theme park view!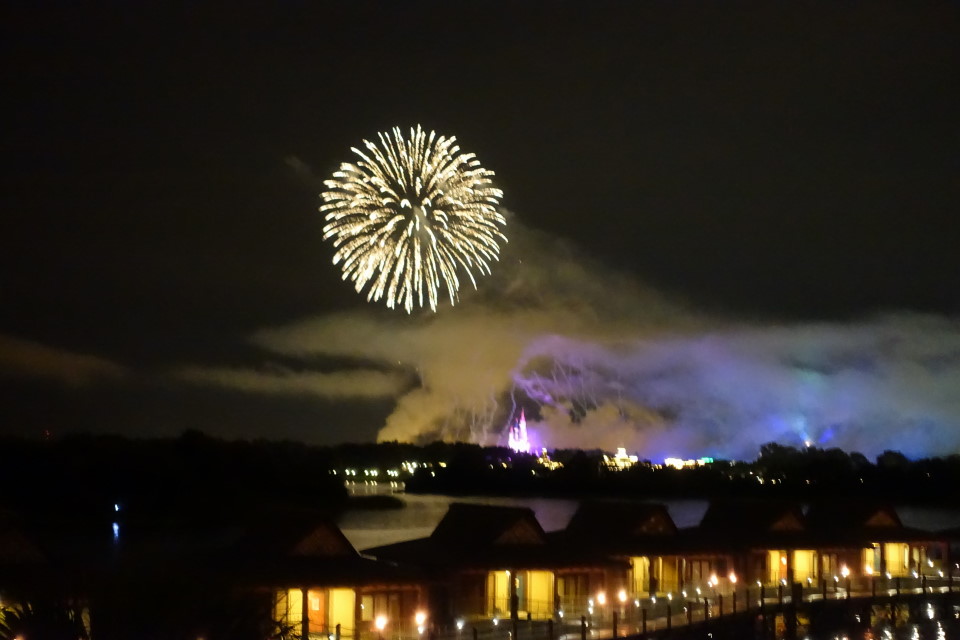 The theme park view is best at night during the evening fireworks.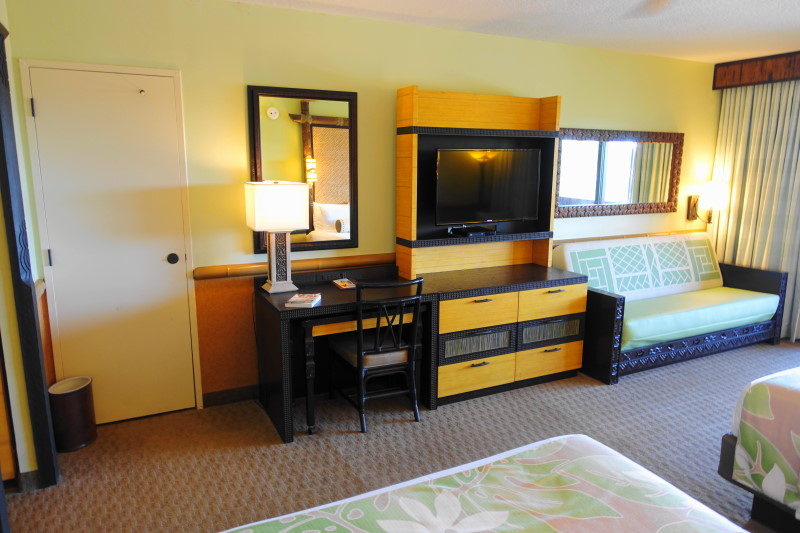 The other side of the room…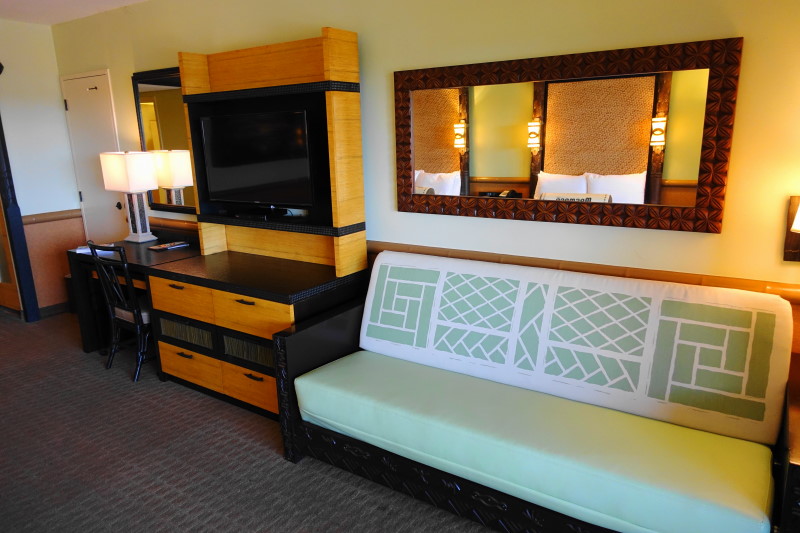 …and from the back.
This side of the room includes a desk…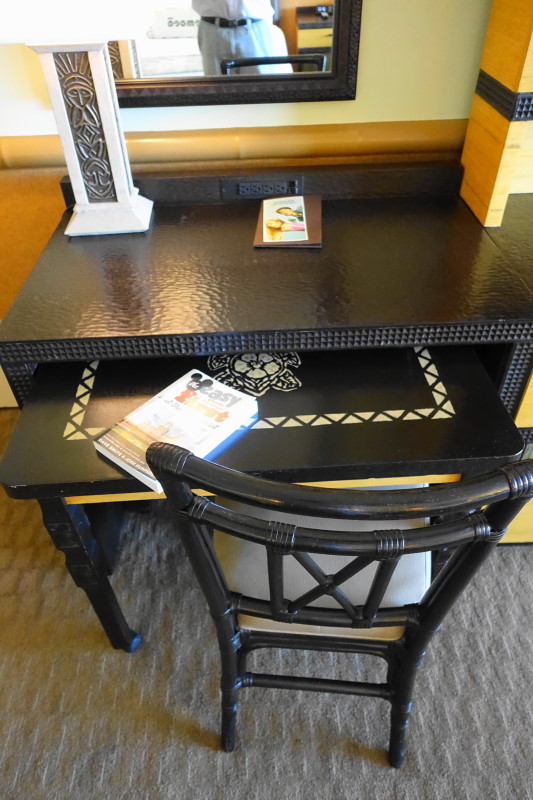 …with a table on wheels underneath that can serve either as a better typing position for a laptop, or be rolled elsewhere in the room to as a place to dine or play with the kids.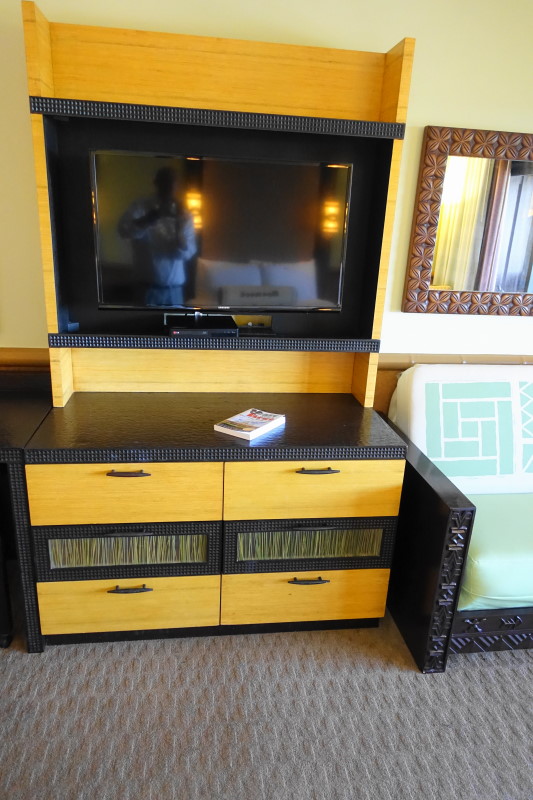 Next to the desk is a dresser with a TV on top.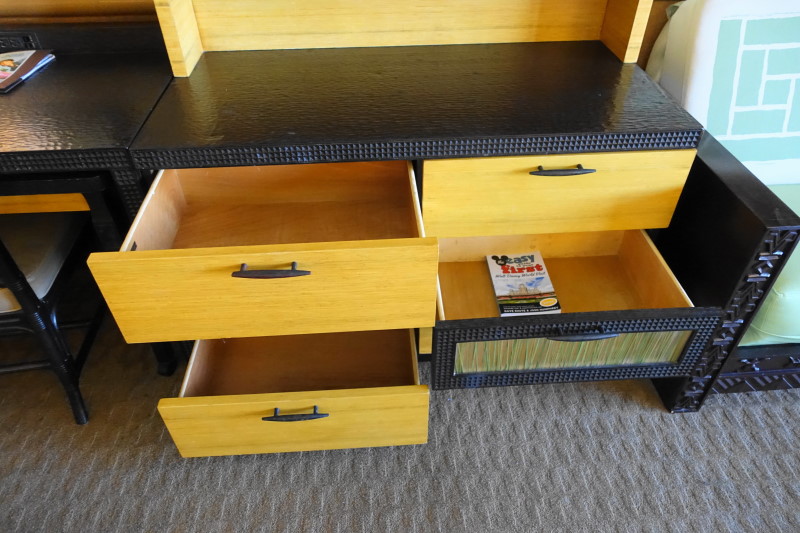 There's six smallish drawers here.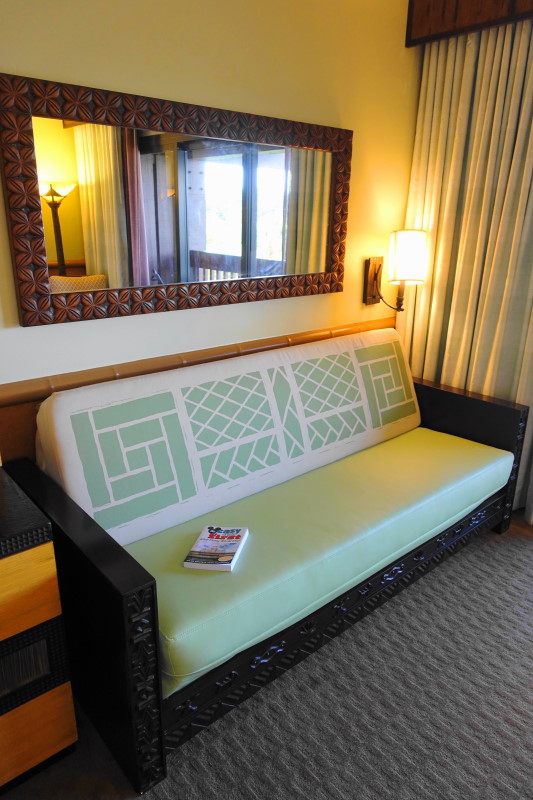 The last item on this side of the room is a couch…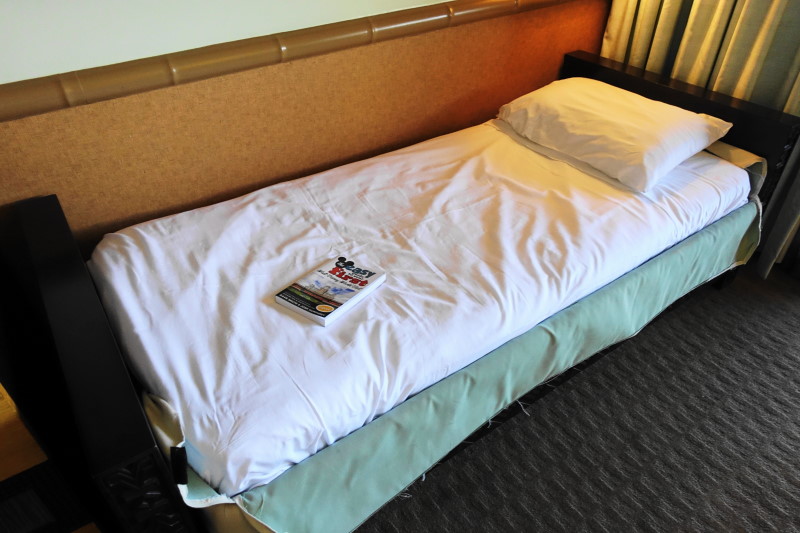 …which flips down into a bed.
The bed is ~33 inches wide by ~72 inches long, but sleeps longer than that as the frames have 75 inches clear between them. I'm about 6 feet tall, and was quite comfortable in this bed–both in length, and in its cushioning.
The bed side of these rooms has fine proportions, but in rooms with a connecting door, the desk/dresser/sofa side has everything jammed a little too closely together. Overall these are among Disney World's most livable rooms.
This review continues here.
TOPICS IN THIS REVIEW OF DISNEY'S POLYNESIAN VILLAGE RESORT
OTHER KEY PAGES FOR WHERE TO STAY AT DISNEY WORLD


Follow yourfirstvisit.net on Facebook or Twitter or Pinterest!!
RELATED STUFF