Renovation and Construction at Disney's Polynesian Village Resort
By Dave Shute
(For the first page of this review of Disney's Polynesian Village Resort, click here.)
While construction will continue on the east side of the Polynesian Resort into 2016, the major construction that affected everyone is now complete.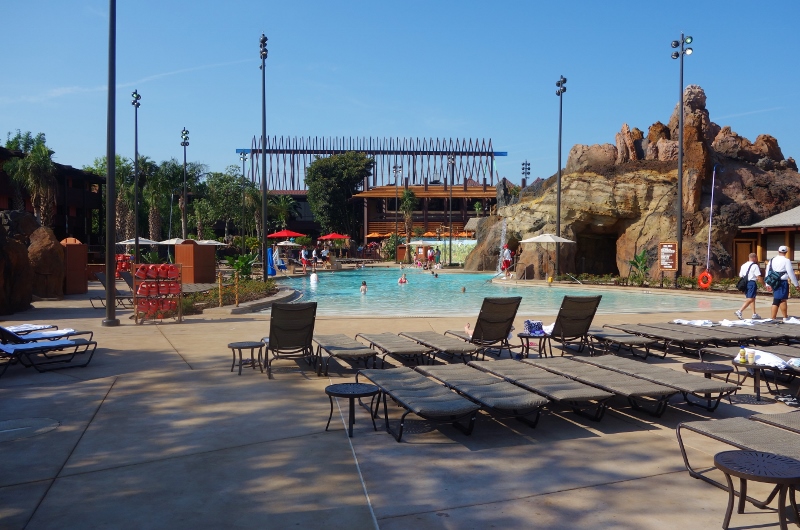 Specifically, here's what's done:
Refurbs of the standard rooms
The redo of the entrance to the main services building, the Great Ceremonial House
The redo of the lobby and fountain
The addition of Trader Sam's
The refurb of the main Lava Pool
Construction of bungalows in Seven Seas Lagoon and re-opening of the beaches near here and the pool
DVC refurbs of the old Rapa Nui and Tahiti, now Pago Pago and Moorea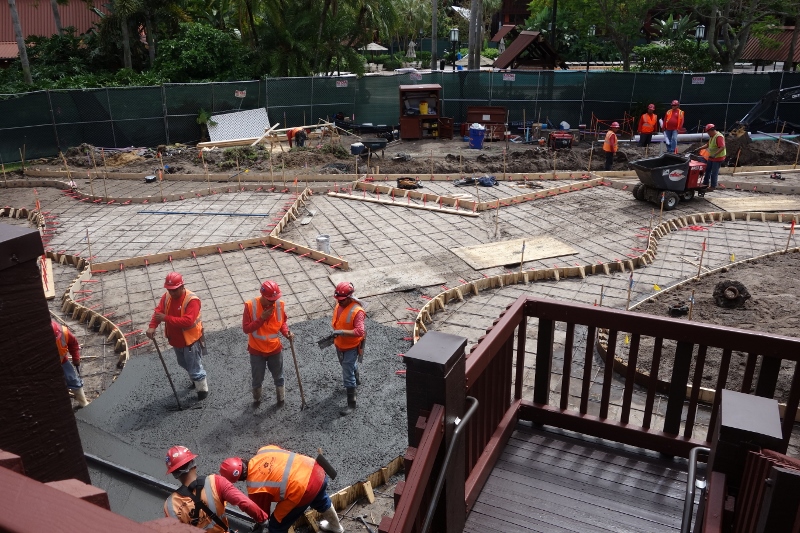 What remains to be completed is
Completing the DVC refurb of Tokelau–which looked almost done during my late April 2015 visit (e.g. the pictures were hung on the walls)
Completing various pathway redos
Most significantly, re-doing the smaller pool, the East Pool.
So pretty much everything I know about the big picture of what's going on at the Polynesian comes from my bud Steve's Tikiman Pages website dedicated to the Polynesian and his Facebook page, or our email exchanges. For the latest, check his sites.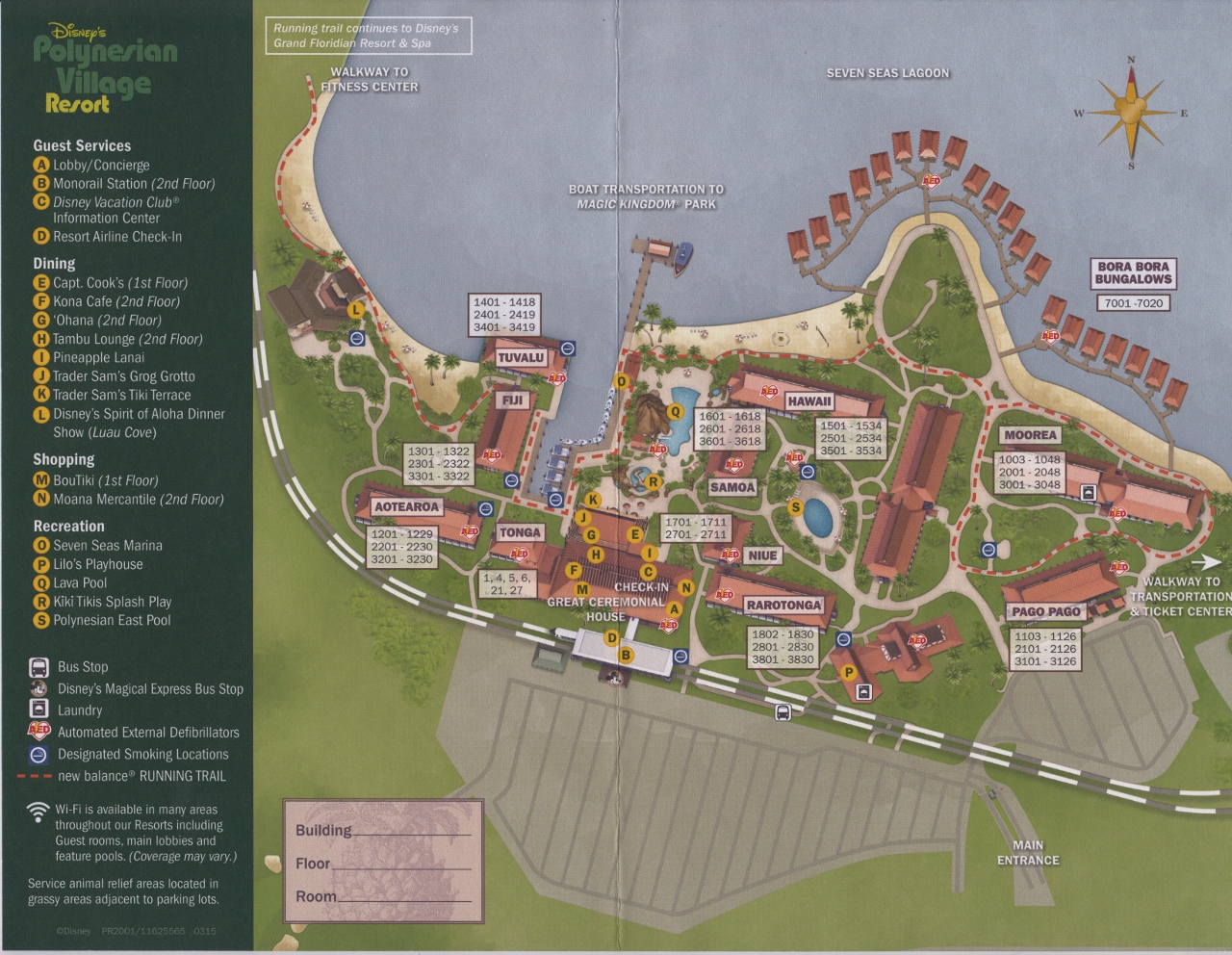 It remains to be seen how much of a mess the East Pool refurb will make of the east side of the resort. Sometimes Disney will close rooms facing the refurb.  If it does so, then all are fine.
But until we know
For standard rooms, avoid the east side longhouses Raratonga, Niue, Samoa, and south facing rooms in Hawaii (see the map, click it to enlarge it)
If you are getting a DVC studio, avoid Tokelau (the un-named building on the east side of the East Pool on the map)
None of the construction that's left is a big enough deal to suggest that the Polynesian is a bad choice for first time families who can afford it. Just avoid the east side!!
TOPICS IN THIS REVIEW OF DISNEY'S POLYNESIAN VILLAGE RESORT:
Follow yourfirstvisit.net on Facebook or Google+ or Twitter or Pinterest!!
RELATED STUFF