Magic Kingdom Day 2 Disney World Lower Crowd Itinerary
By Dave Shute
MAGIC KINGDOM DAY 2: THURSDAY AGENDA
Today you will continue your visit to the Magic Kingdom. You'll see Fantasyland and Liberty Square.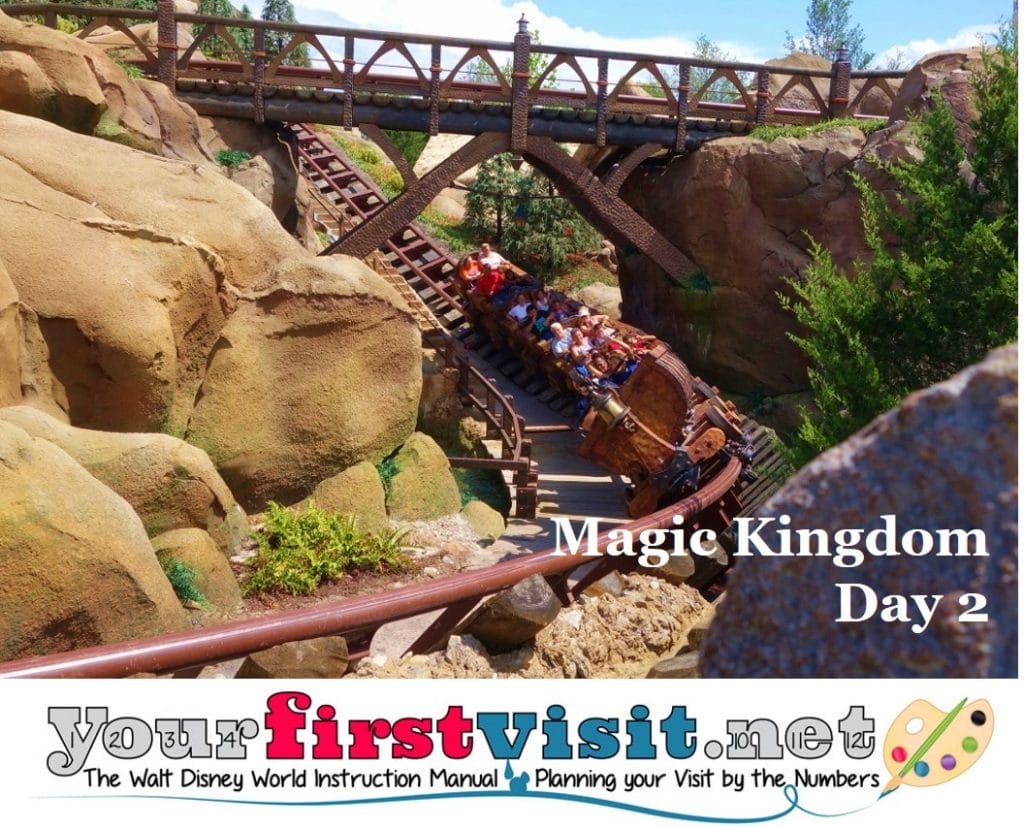 It's one of your longer days, but you've had the last three mornings to sleep in!
You should have FastPass+ for the Seven Dwarfs Mine Train, Enchanted Tales with Belle, and the Haunted Mansion. Other fixed points in your schedule: you have lunch reservations at Cinderella's Royal Table and want to see the afternoon parade at 2p. (The parade is at 3p beginning January 1, 2018.)
(Note: this is from the Disney World Lower Crowd Itinerary.)
FIRST THINGS
Be at the park by 45 minutes before open.
AT THE PARK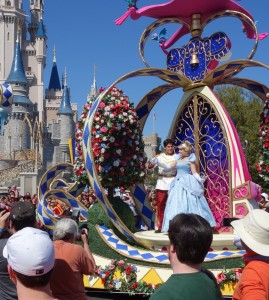 Enter the turnstiles when the park opens, grab a map and Times Schedule, and head to Peter Pan. Ride it
See it's a small world, the Carrousel if you wish, Mickey's Philharmagic,  and Winnie the Pooh while you are in the area (if waits for Pooh are long, try for a fourth FastPass+ for it later in the day)
If you missed the Tomorrowland Speedway or Astro Orbiters in Tomorrowland Tuesday, and they are important to you, see now before lines build
See Dumbo
See the Barnstormer if it looks like fun and lines aren't too long
See the Mad Tea Party
Fit together Under the Sea: Journey of the Little Mermaid, your FastPass+ for Seven Dwarfs Mine Train and your lunch at Cinderella's Royal Table
See the 2p parade by grabbing a spot around 1.30 between the Castle and Liberty Square
See Enchanted Tales with Belle (FP+)
(After January 1, 2018, see Enchanted Tales with Belle first, and the parade–moved to 3p–next)
Fit the Hall of Presidents and Liberty Belle Riverboat around your FastPass+ for the Haunted Mansion.
If you missed it Tuesday, see Tom Sawyer Island
Have dinner at the park or in your hotel (counter service)
PREVIEW OF TOMORROW
Tomorrow you finish your visit to Epcot


Follow yourfirstvisit.net on Facebook or Twitter or Pinterest!!
RELATED STUFF