Epcot Day 1 Disney World Lower Crowd Itinerary
By Dave Shute
EPCOT DAY 1: FIRST SATURDAY AGENDA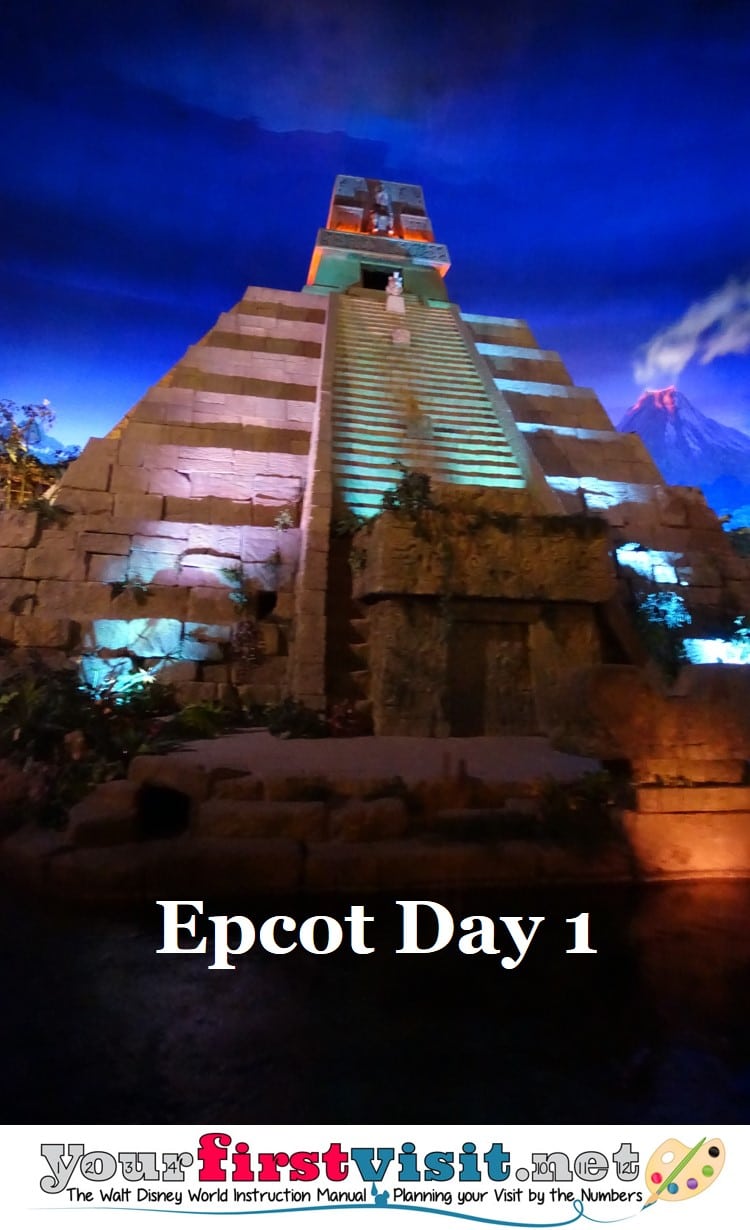 Check in, get settled if your room is ready, and be at Epcot as soon as you can.
FIRST THINGS
(Note: this is from the Disney World Lower-Crowd Itinerary.)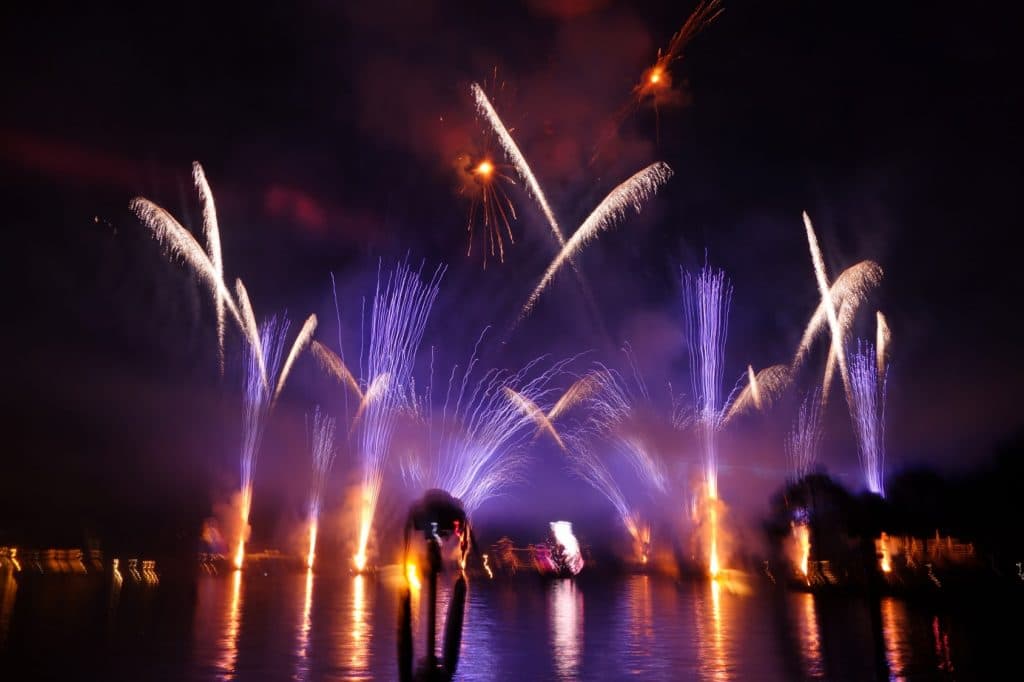 Arrive at your hotel, following the instructions in your Disney's Magical Express packet if you are using it to get from Orlando International to your Disney Resort. Check in
Unless you are arriving late, your room will likely not be ready, but you can leave your bags. First change into clothes more appropriate for the weather–which your To-Do List reminded you to pack in your carry-ons. You can ask to be called or texted later to find out your exact room
If your room is ready, and if you have time–you want to be at Epcot as soon as you can–get food and supplies (bowls, napkins, scotch) for your breakfast in the morning, which you will be eating out of your room. Also get (from the counter service restaurant)  "Refillable Mugs," which you will be able to re-use at your resort for free drinks over your entire stay
Head to Epcot as soon as you can
AT THE PARK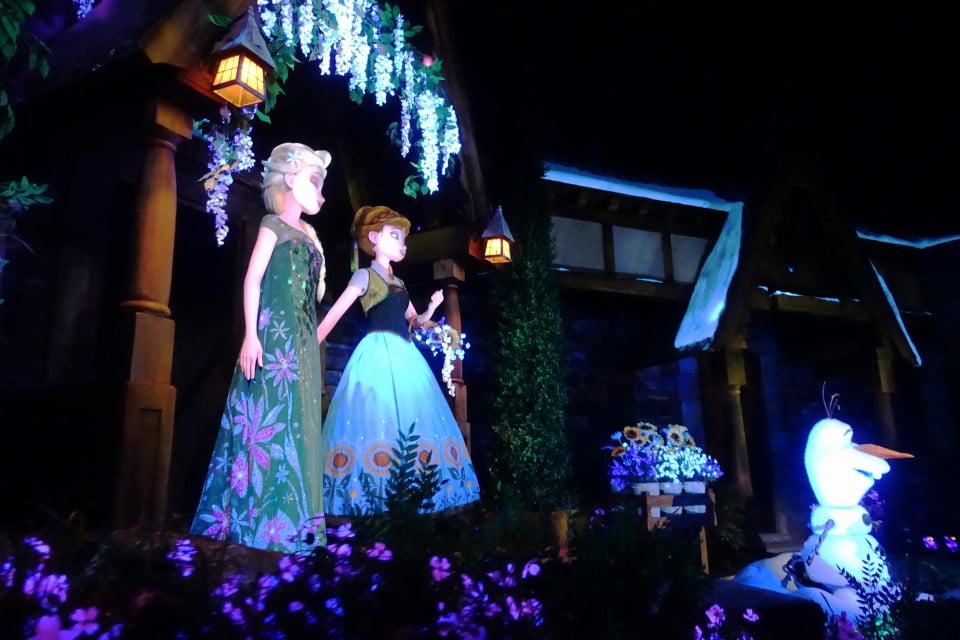 Your plan today is to see as many of Epcot's lengthier attractions as you can to free time on your second visit, see parts of World Showcase that are most fun in the evening, see Frozen Ever After in Norway, and see Epcot's park-closing spectacular IllumiNations.
You should have FastPass+ for Spaceship Earth and Frozen Ever After and dinner reservations for either Akershus or San Angel Inn at around 7p. Those arriving late may have to thin the below to just dinner, Frozen Ever After, World Showcase, and Illuminations
Go through the turnstiles and pick up a park map and "Times Guide"–a schedule. Use your Spaceship Earth FastPass+.
Head to World Showcase, and while keeping an eye out for your dinner reservation at around 7p, see the pavilions starting with Mexico and going clockwise.

Each pavilion will have some or all of shopping, special exhibits, a ride, a movie, and other special events—such as acrobats in China.
Check your map, times guide, and the pavilion itself, to see what each pavilion has.
For scheduled events like the acrobats, etc., sequence what you do when among items that are not scheduled (shops, exhibits, and rides), and bounce back and forth between nearby pavilions, so that you don't have to wait long for the scheduled item

Have dinner at whichever you chose to reserve between San Angel Inn inside the Mexico pyramid or the Akershus Royal Banquet  Meal in Norway at 7p
Continue touring World Showcase clockwise until about 8:30p, using your FastPass+ for Frozen Ever After
Pick a spot for Illuminations as near its FastPass+ viewing area on the Spaceship Earth side of the Lagoon) area as you can find
Watch Illuminations, and if you are parked, taking the monorail, or taking a bus back to your hotel, immediately at its end start walking briskly to the park exit (on the far side of Spaceship Earth) to beat the crowds.
Return to your hotel
BACK AT THE HOTEL
Buy food, supplies (bowls, spoons, etc.) and refillable mugs for breakfast in your room at your hotel counter service or gift shop, if you did not have time, or a room assignment, earlier.
PREVIEW OF TOMORROW
You will spend the first of two days at Disney's Animal Kingdom. You start there early, have an afternoon break, then return for the evening shows. Check with your concierge on transport (likely buses) and what time you should be at the bus stop.


Follow yourfirstvisit.net on Facebook or Twitter or Pinterest!!
href="http://www.pinterest.com/davidhobart/">Pinterest!!
RELATED STUFF