A Friday Visit With Jim Korkis: The First Disney World Hotel
By Dave Shute
Welcome back to Fridays with Jim Korkis! Jim, the dean of Disney historians and author of Jim's Gems in The easy Guide, writes about Walt Disney World history every Friday on yourfirstvisit.net.
THE FIRST DISNEY WORLD RESORT HOTEL
By Jim Korkis
The first unofficial Walt Disney World resort was not on Walt Disney World property nor owned by the Disney Company.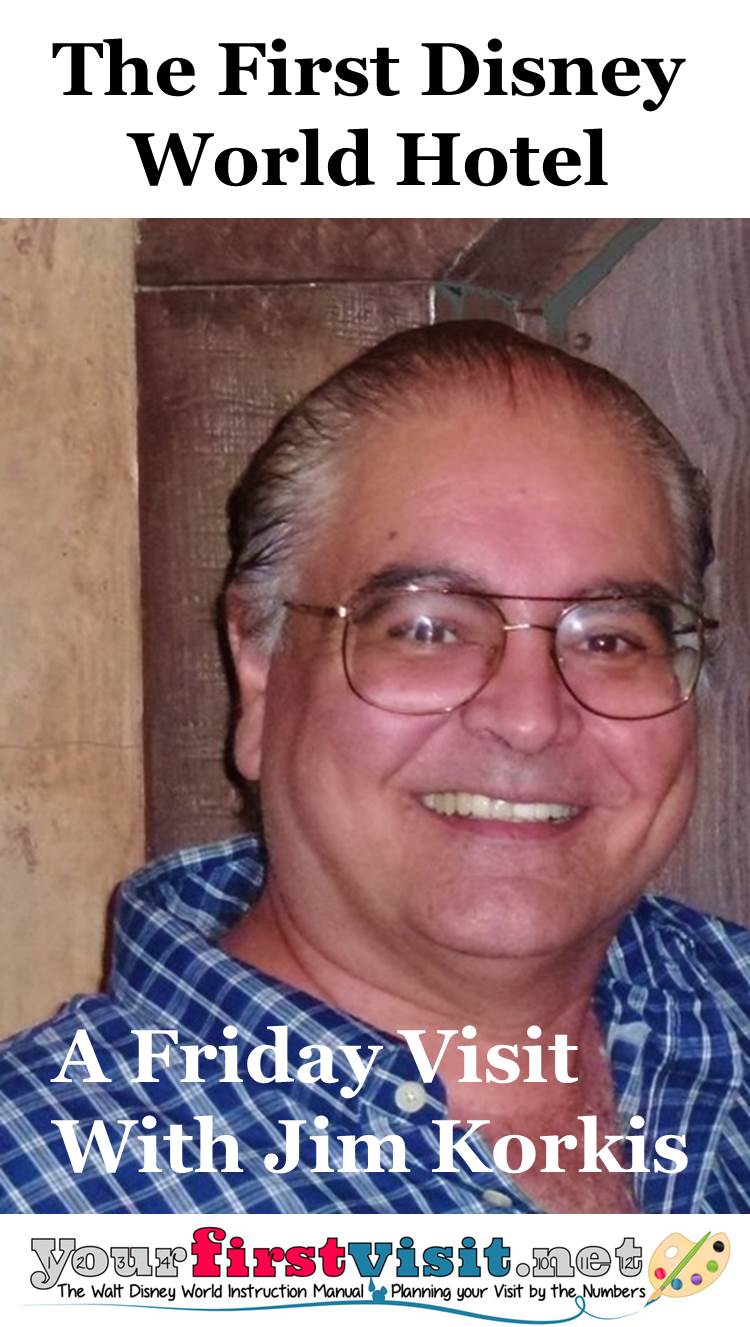 Orlando attorney Finley Hamilton dabbled in real estate. He had opened a Hilton Inn on Colonial Drive and then acquired ten acres on Sand Lake Road near an I-4 ramp to build the Hilton Inn South.
The two story, horseshoe shaped hotel had 140 guest rooms and a covered pool as well as several meeting rooms. People called it "Finley's Folly" but Hamilton was counting on it developing into a visible and accessible stop for visitors to Walt Disney World.
Hamilton and his partner paved the nearby dirt road. Hamilton wanted to call it "Hamilton Drive" but there was another street by that name in Orlando so he had to settle for "International Drive".
The Contemporary and Polynesian originally were to be managed by third parties—the Contemporary by Marriott and the Polynesian by Western International.
When the Disney Company determined they would run the WDW resort hotels themselves, Disney executive John Curry was put in charge and he hired about a half dozen managers from Western International who were originally going to run the Polynesian.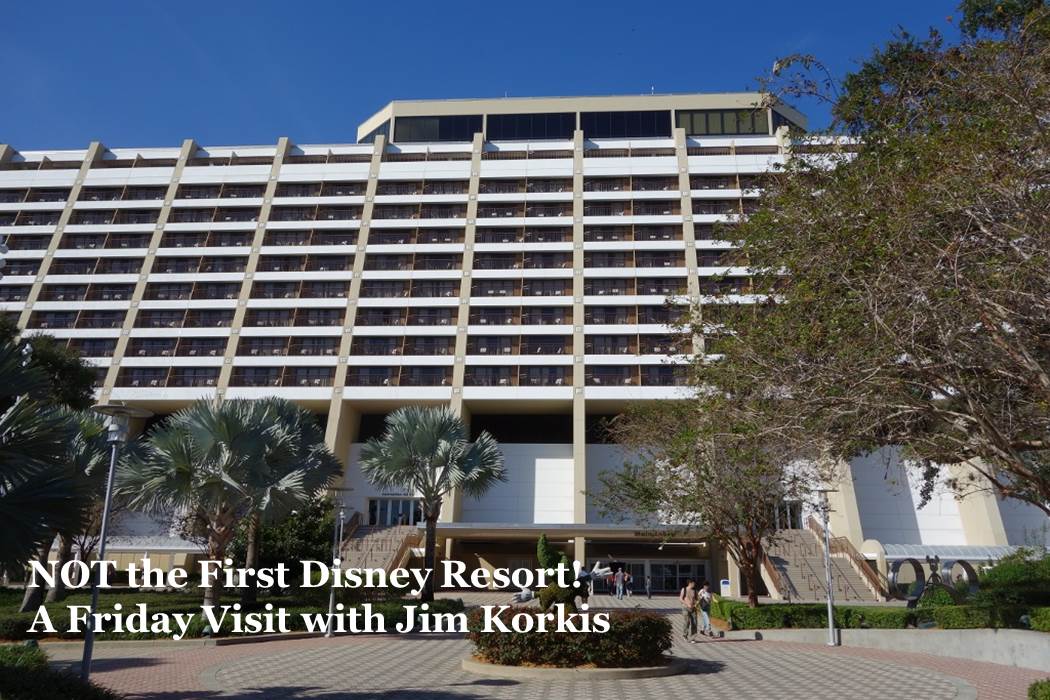 Because the Hilton Inn South was so near Disney property, the Disney Company offered to manage it for Hamilton for sixteen months until Walt Disney World opened so they could use it to train their staff for the Contemporary and the Polynesian resorts.
Dan Darrow was brought in from the Sheraton as General Manager. Bill "Sully" Sullivan was assistant manager, whose job primarily was to teach the Disney way of doing things to the hotel people.
Although it had been open since 1968, the Hilton Inn South re-opened in May 1970 under Disney management.
Besides being a training site, it was also the location where Disney executives stayed, as well as Disney transfers who had not found a permanent home yet. It was also open to the general public.
Standards were extremely high because Roy O. Disney himself visited frequently and commented on flaws.
Oddly, as he was an attorney, Hamilton trusted the Disney Company and the running of the Hilton Inn South was just a "handshake" deal. Disney Archivist Dave Smith could find no copy of a lease agreement.
Hamilton claimed in a letter to Disney President Donn Tatum that he suffered an estimated loss of over $50,000 in revenue during the time Disney managed the hotel. Hamilton never collected nor sued because he felt that Disney would be a great source of business and he was in the process of building yet another hotel.
The Hilton Inn South no longer exists but it was originally in the same general area as the big McDonald's and entrance to Quality Inn on Sand Lake Road.
Disney Archivist Dave Smith recalled, "to train the cast members who were going to manage our hotels, we leased the Hilton Inn South, on International Drive near Sand Lake Road. At least I assume it was a lease–I have never seen the actual documents. I stayed there on my first trip to Orlando, in June, 1971. They put up most of the traveling Disney executives there, but, of course, at that time there were few other choices nearby. I believe the building is still there, but it is no longer a Hilton."
*  *  *  *  *
Thanks, Jim! Meet Jim (and me and Josh) April 20!
Come back next Friday for more from Jim Korkis.
In the meantime, check out his books, including The Vault of Walt
, Who's Afraid of the Song of the South?, and The Book of Mouse
, and his contributions to The easy Guide to Your First Walt Disney World Visit, all published by Theme Park Press.
MORE DISNEY WORLD HISTORY POSTS FROM JIM KORKIS
Follow yourfirstvisit.net on Facebook or Google+ or Twitter or Pinterest!!
RELATED STUFF