A Friday Visit With Jim Korkis: Summer Magic on Main Street U.S.A.
By Dave Shute
Welcome back to Fridays with Jim Korkis! Jim, the dean of Disney historians and author of Jim's Gems in The easy Guide, writes about Walt Disney World history every Friday on yourfirstvisit.net!
"SUMMER MAGIC" ON MAIN STREET USA
By Jim Korkis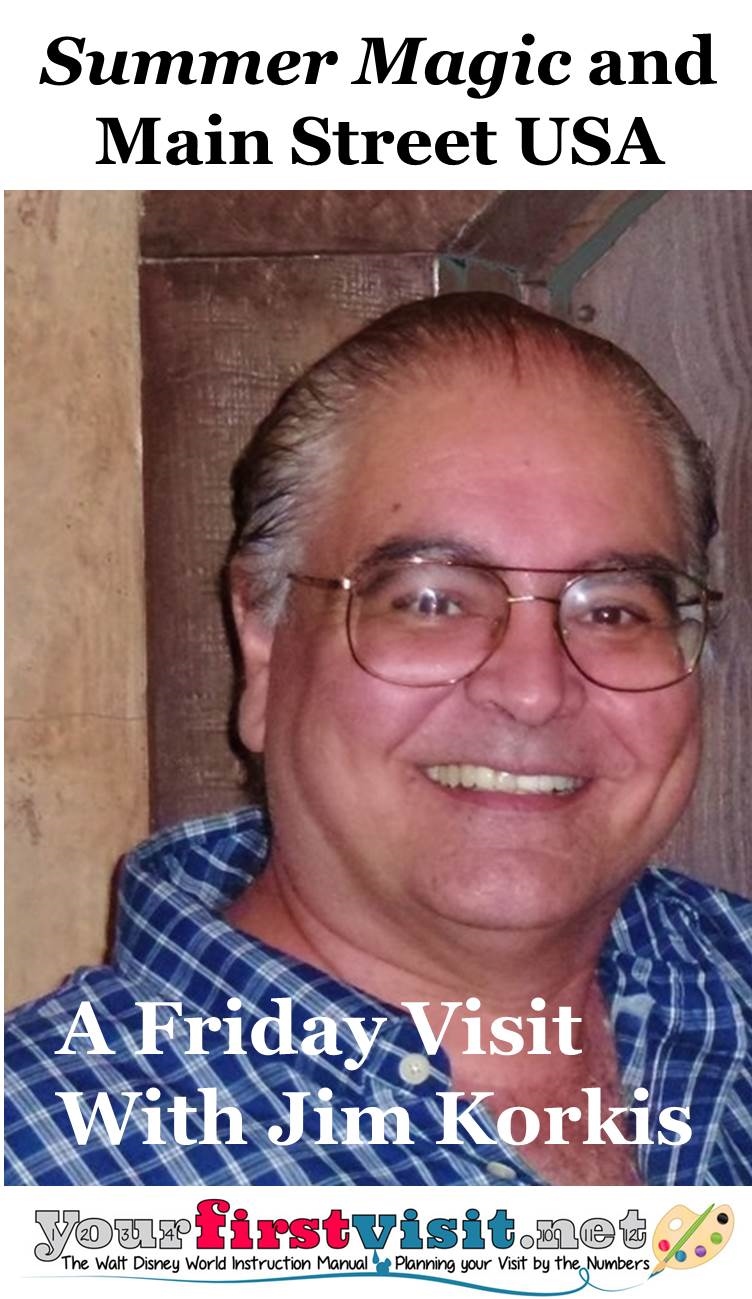 While most Disney fans know that Main Street U.S.A. is set during the time period of 1890-1910, only a few know that Walt Disney World's Main Street also pays special tribute to one of Walt Disney's favorite live action movies, Summer Magic, first released on July 1963.
In Summer Magic, after the death of her husband, Boston widow Margaret Carey moves her family of two young sons and an exhuberant teenage daughter to a house in Beulah, Maine. Daughter Nancy Carey (played by Hayley Mills) has written to Osh Popham (played by Burl Ives), the caretaker of an absent millionaire's abandoned big yellow house.
The headstrong and imaginative daughter writes such an exaggerated tale of heartbreaking white lies that Osh lets the family rent the house for a pittance and contributes labor and material to refurbish it.
While the family is happily adapting that summer to their new life in a rural East Coast community, their snobbish cousin Julia (who loves all things that are French) shows up to stay and causes some anxiety for Nancy. Eventually, Julia learns the error of her snooty ways.
The film is a sentimental snapshot of a time period and a rural lifestyle that Walt Disney remembered fondly.
While no Burl Ives Streetmosphere performer sits rocking away on a nearby porch, strumming his guitar, his character in the film has a prominent location on Main Street.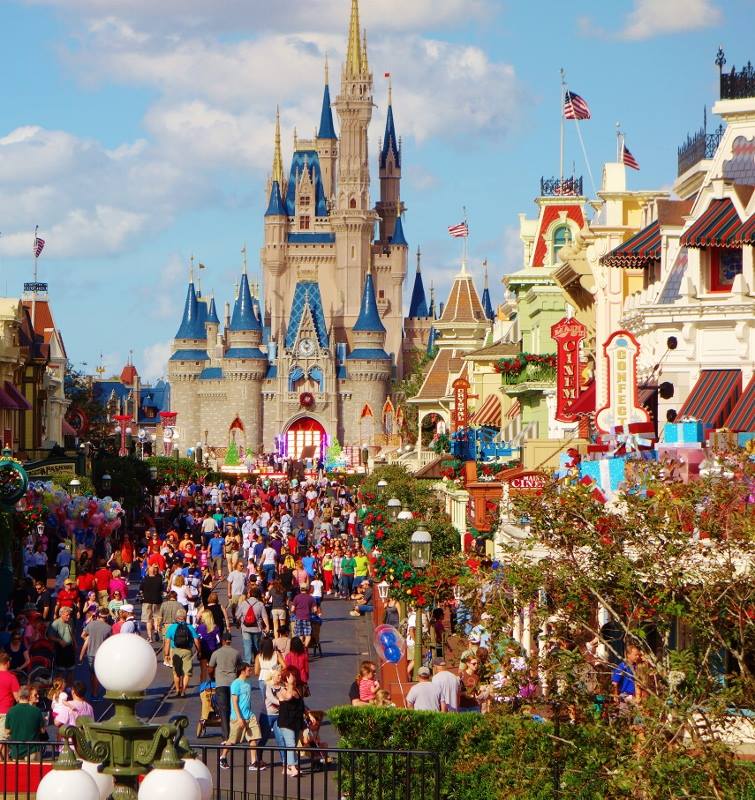 In the lower part of one of the front windows, at the southwest corner entrance to the Emporium facing toward the Roy Disney statue at the flagpole, is the name "Osh Popham" listed as the proprietor of the merchandise store.
Osh was the shopkeeper, constable, carpenter, postmaster and good-natured storyteller of the small town of Beulah, Maine.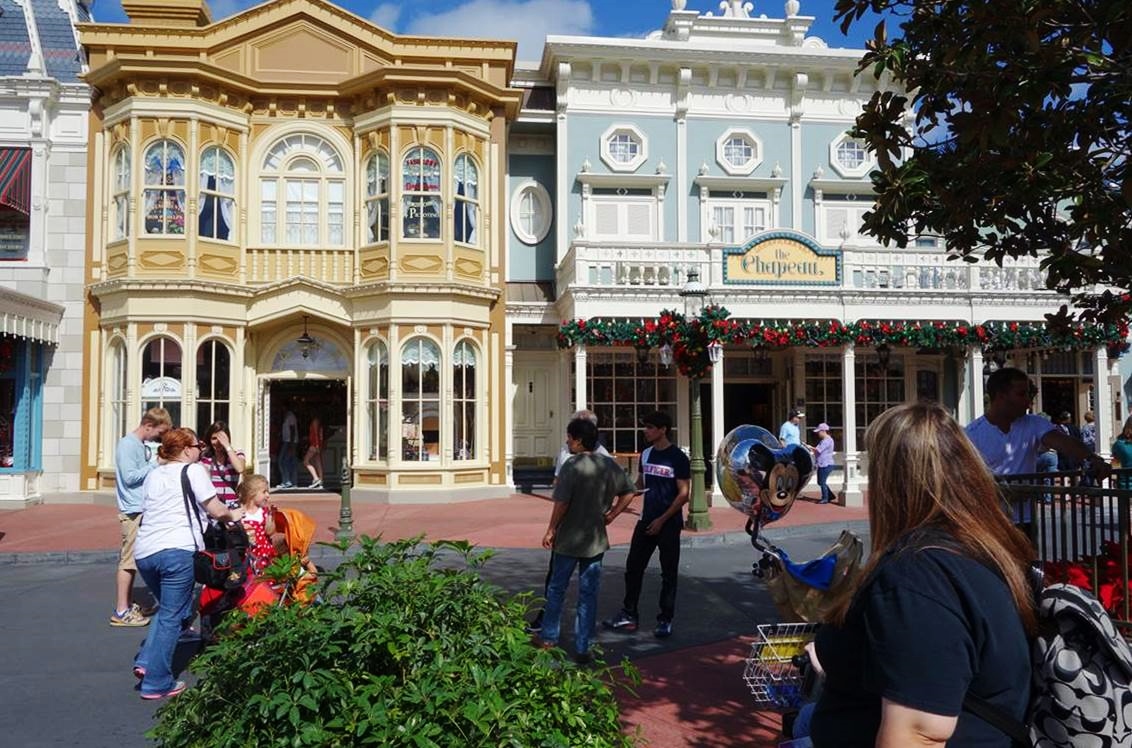 The Chapeau, the hat shop in Town Square, is supposedly owned and operated by the two Carey girls. The sign outside lists its street address as "No. 63" which was the year the film was first released.
According to the official back story for The Chapeau created by WDW Imagineers
"Nancy (Carey) moved to Main Street after spending many happy years with her family in the "yellow house" in beautiful Beulah. She had set out to seek her fortune, but she wanted to do something artistic, something that would bring happiness to people.
"And at the height of ragtime and hometown Easter parades, nothing could compare to fine headwear! So Nancy enlisted her notoriously fashion-conscious cousin, Julia Carey, and opened a small millinery and hat shop, where together they would design, make and sell hats of all sorts for the ladies and gentlemen of Main Street. They dubbed their new venture The Chapeau, a suitably highbrow name reflecting the time Julia spent in the fashion capital of the world, Paris."
From 1992-2012, the background music loop for WDW's Main Street featured three instrumental versions of songs written by the legendary Sherman Brothers for the film: "Flitterin'", "Beautiful Beulah", and the title tune "Summer Magic".
I suspect most guests never realized that these sprightly tunes were not authentic turn-of-the-century songs, just as most guests are completely unaware of these two tributes in the park to a classic Walt Disney live action film.
*  *  *  *  *
Come back next Friday for more from Jim Korkis! In the meantime, check out his books, including The Vault of Walt
, Who's Afraid of the Song of the South?, and The Book of Mouse
, and his contributions to The easy Guide to Your First Walt Disney World Visit, all published by Theme Park Press.
MORE DISNEY WORLD HISTORY POSTS FROM JIM KORKIS
Follow yourfirstvisit.net on Facebook or Google+ or Twitter or Pinterest!!
RELATED STUFF