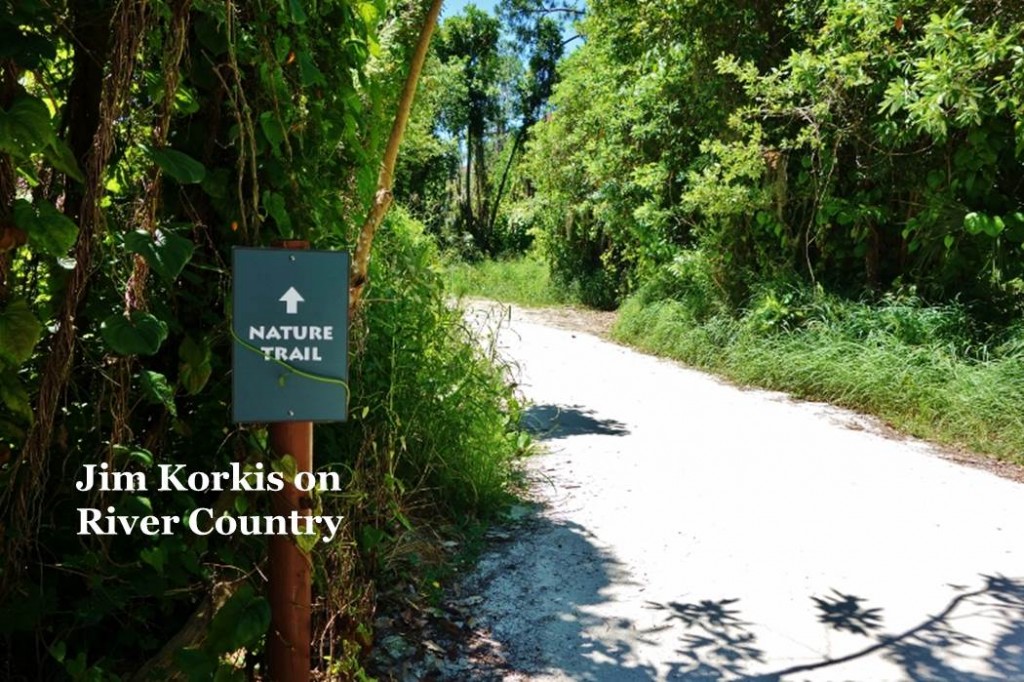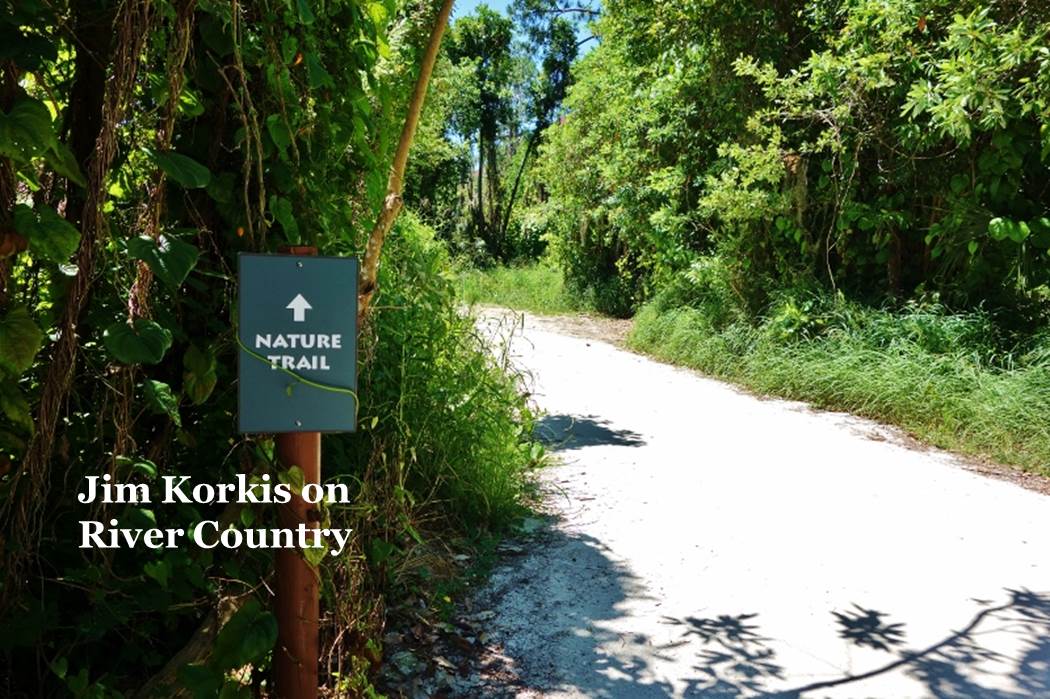 Welcome back to Fridays with Jim Korkis! Jim, the dean of Disney historians and author of Jim's Gems in The easy Guide, writes about Walt Disney World history every Friday on yourfirstvisit.net.
THE ORIGINAL WALT DISNEY WORLD WATER PARK
By Jim Korkis
"River Country!  Big River Country.
It's a hoot.  It's a holler!  It's a water jamboree!
River Country.  Big River Country.
If you're hot around the collar it's the cool place to be!"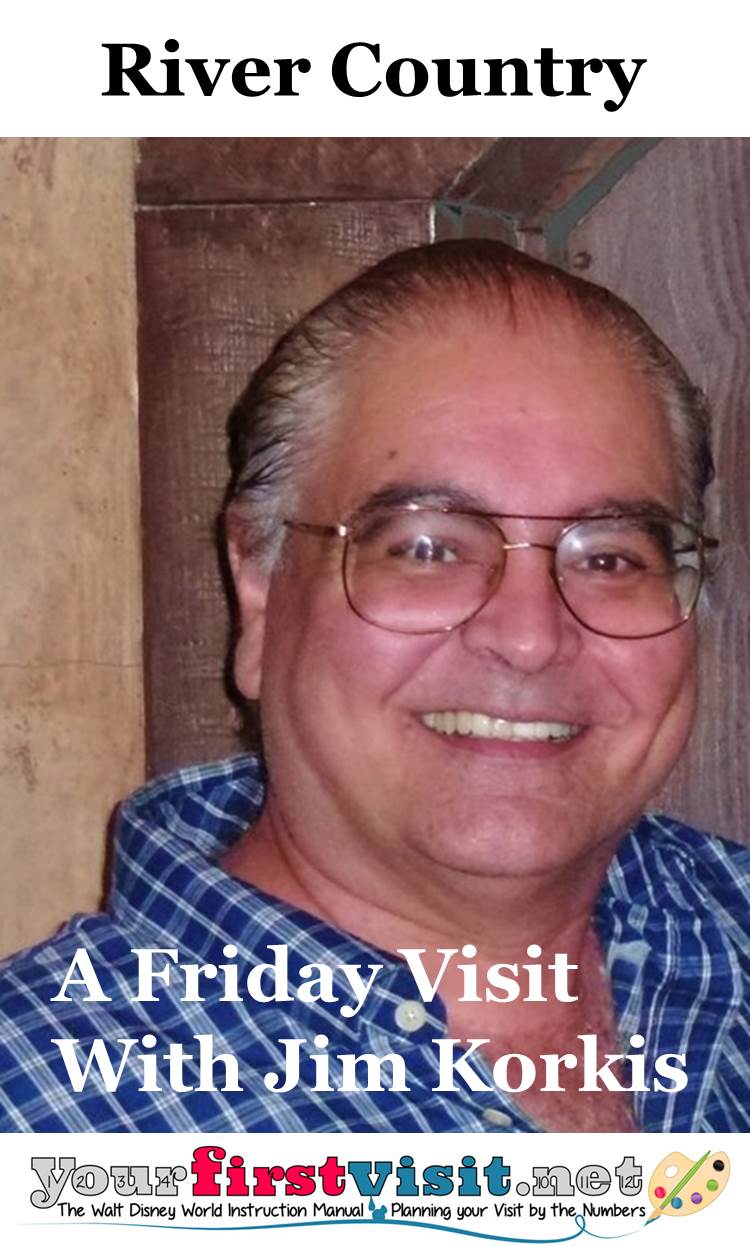 That is the opening verse of a 1977 song written about a forgotten Walt Disney World popular attraction.
Walt Disney World defined the concept of a themed water park with the opening of Disney's River Country on June 20, 1976 as part of the Fort Wilderness Resort on the shore of Bay Lake.
Originally, this water park was going to be called "Pop's Willow Grove" and was meant to be reminiscent of "an old fishing hole" from the time period of Tom Sawyer and Huck Finn, with items like rope swings enhancing that story.
River Country was about one-fourth the size of the later-built Typhoon Lagoon, since the Disney Company had no idea whether such a then radical idea would be successful.
Attractions included a 330,000 gallon clear water pool called Upstream Plunge, Slippery Slide Falls, two sixteen foot rock slides with faux rock work (scattered with pebbles from streambeds in Georgia and the Carolinas) done by Imagineer Fred Joerger (who did rock work on everything from the Jungle Cruise's Schweitzer Falls to Big Thunder Mountain), and the Ol' Swimmin' Hole, dedicated by President Gerald Ford's daughter, Susan.
The Ol' Swimmin' Hole had Whoop-n-Holler Hollow, two long winding chutes that ended with a splashing entry into the water.
Water from nearby Bay Lake was pumped through the inside of River Country's artificial mountain to the top of the flumes and raft ride at the rate of 8,500 gallons a minute and then eventually through the miracle of gravity spilled back into the lake.
There was a natural soft sand beach underfoot the massive pool rather than a concrete bottom, which was a unique innovation at the time.
Even with the filtration system, the water from the lake was not completely purified and that caused some red flags for Disney Legal.
Its huge popularity resulted in many sold out days, since the Walt Disney World water park had limited capacity. It became apparent that a larger water park facility was needed but it took just over a decade for it to become a reality.
Typhoon Lagoon opened on June 1, 1989 just across the street from the newly built Pleasure Island, and was home to the world's largest outdoor surf pool (not just a wave pool). It was part of the 1989 expansion of Walt Disney World that also saw the opening down the street of the Disney MGM Studios theme park. Typhoon Lagoon proved so popular that in 1995 a third water park, Blizzard Beach, was opened to accommodate the demand.
These new options led to a drop in attendance at the more difficult to access River Country. In 1998, the water park tried to compete with the "All-American Water Party" promotion where every day was celebrated as the Fourth of July with games, Disney characters in country costumes, live country music and good old fashioned barbeque.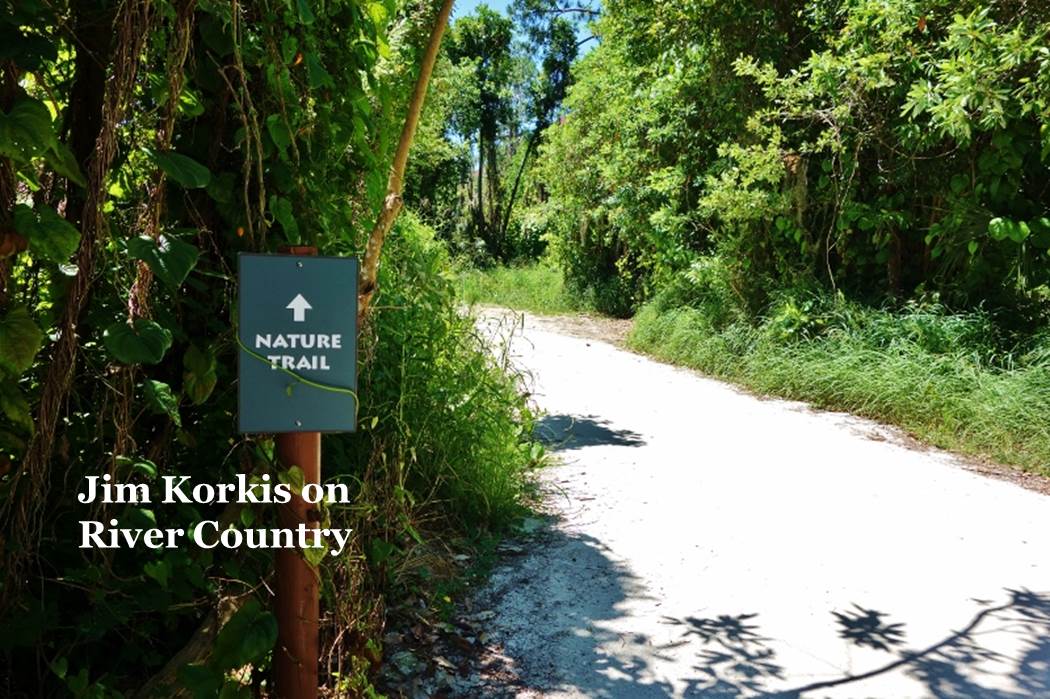 In September 2001, River Country quietly closed at the end of the summer season and never re-opened. In 2002, Walt Disney World spokesman Bill Warren told the Orlando Sentinel newspaper that River Country could be reopened if 'there's enough guest demand".
Even today, over a decade later, the decaying ruins of the innovative water park remain but are hidden behind walls and are off-limits to current Disney guests.
*  *  *  *  *
Thanks, Jim! There's a walkway between the Wilderness Lodge and Fort Wilderness that I've hiked many a time–it's a very peaceful spot.  Somewhere it must cut through the old River Country space–but I've never noticed where.
Come back next Friday for more from Jim Korkis. In the meantime, check out his books, including The Vault of Walt
, Who's Afraid of the Song of the South?, and The Book of Mouse
, and his contributions to The easy Guide to Your First Walt Disney World Visit, all published by Theme Park Press.
MORE DISNEY WORLD HISTORY POSTS FROM JIM KORKIS
Follow yourfirstvisit.net on Facebook or Google+ or Twitter or Pinterest!!