Review: Disney's BoardWalk Inn
By Dave Shute
OVERVIEW: DISNEY'S BOARDWALK INN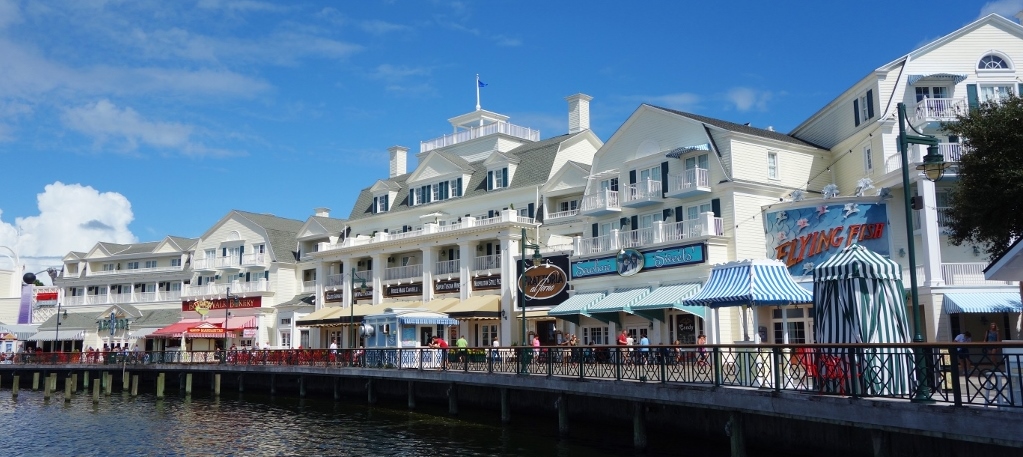 Note: guests at Disney's Boardwalk Inn are eligible for Disney World's Early Entry program, for early access to its paid individual system for access to certain rides, and for its Extended Evening Hours.
Our most recent stay (in December, our sixth at the BoardWalk Inn since I started this site) confirms that Disney's BoardWalk Inn, one of the Epcot resorts, is the eighth best deluxe resort at Walt Disney World for first time family visitors.
(It can be a great choice for returning visitors, especially for a trip focused on Epcot and/or Disney's Hollywood Studios.)
You can have a wonderful visit at any Walt Disney World resort hotel.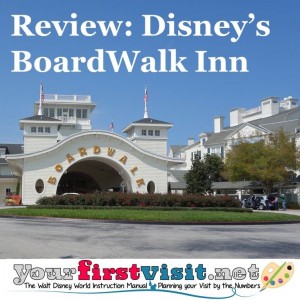 However, this site recommends that first time visitors to Walt Disney World who can afford it should stay at Disney's Polynesian Resort, a deluxe resort, and that those who can't should stay at Disney's Art of Animation Resort, a value resort.
(It also suggests that first time visitors should avoid the moderate resorts, while noting that these resorts are wonderful for visits after the first. See this for why.)
Compared to other Walt Disney World owned and operated resorts, the deluxe resorts are distinguished by having (on average) the most amenities, nicest views, best dining options, best transport options, largest rooms, best service, and highest prices.
Many are also paired with Disney Vacation Club (DVC) resorts.  For a review of the BoardWalk Inn's sister DVC resort, Disney's BoardWalk Villas, click here.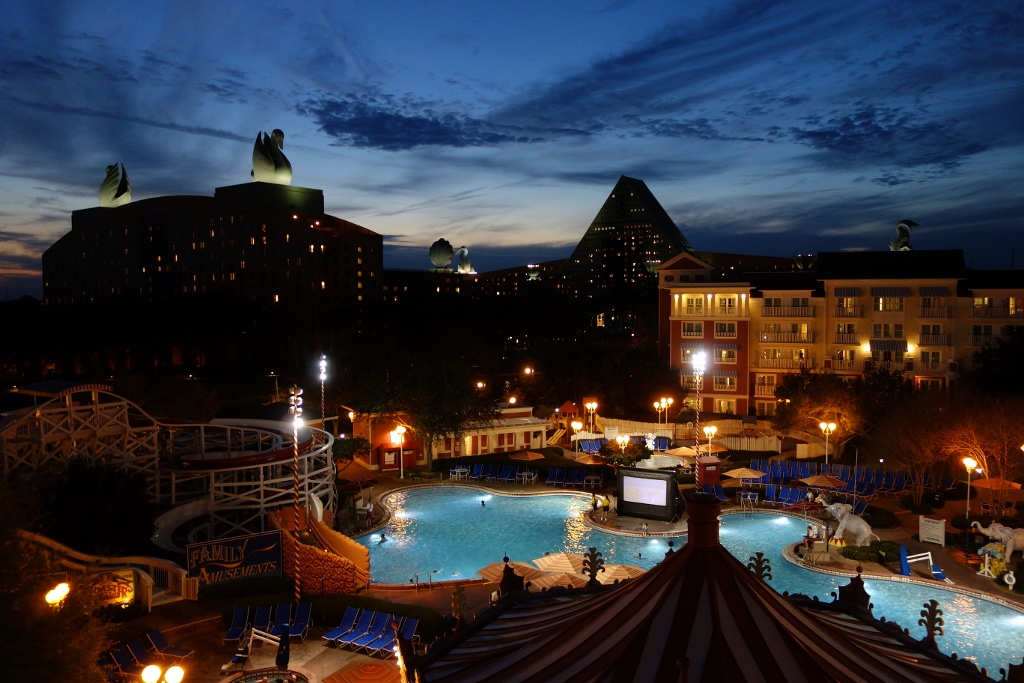 Among the deluxe resorts, Disney's BoardWalk Inn has a lot of positives.
It has a fun pool, though not nearly as good as the one its Epcot neighbors the Yacht Club and Beach Club share
It shares with the Yacht Club and the Beach Club Inn convenient access to Epcot and Disney's Hollywood Studios, and
It shares with these resorts a short walk to dozens of table service dining options located in these resorts, at the Swan and Dolphin, on the BoardWalk, and in Epcot.
It also has a couple of negatives, also largely shared with the Yacht and Beach Clubs. It's thin on kid appeal compared to other options, is not as convenient for this site's itineraries as some alternative resorts (although it is very well located for visits focused on Epcot and/or Disney's Hollywood Studios), and has limited counter service in general and especially limited breakfast options.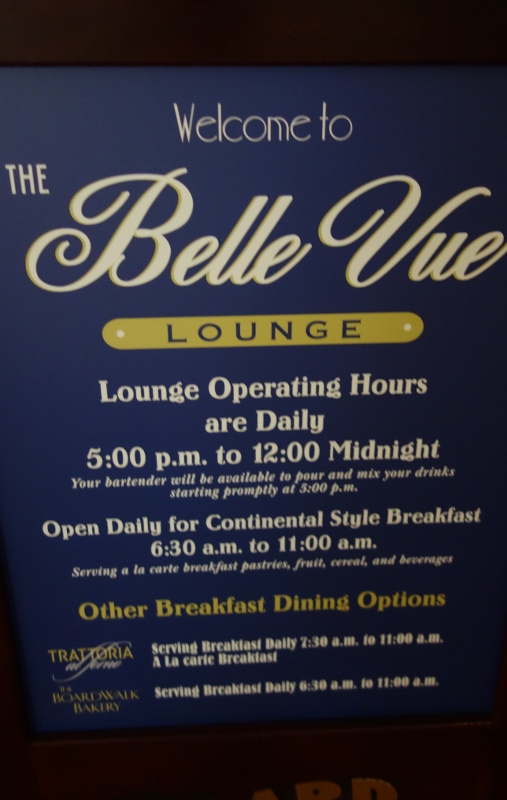 The breakfast issue is better than it has been in the past…see the image…but it's still not as good as many guests would expect.
(See this for much more on resort distinctions by price class–value, moderate, deluxe, etc.)
In total this review  of Disney's BoardWalk Inn covers six pages:
Summary Review of the BoardWalk Inn–where you are right now
The summary review continues below.
ACCOMMODATIONS AT DISNEY'S BOARDWALK INN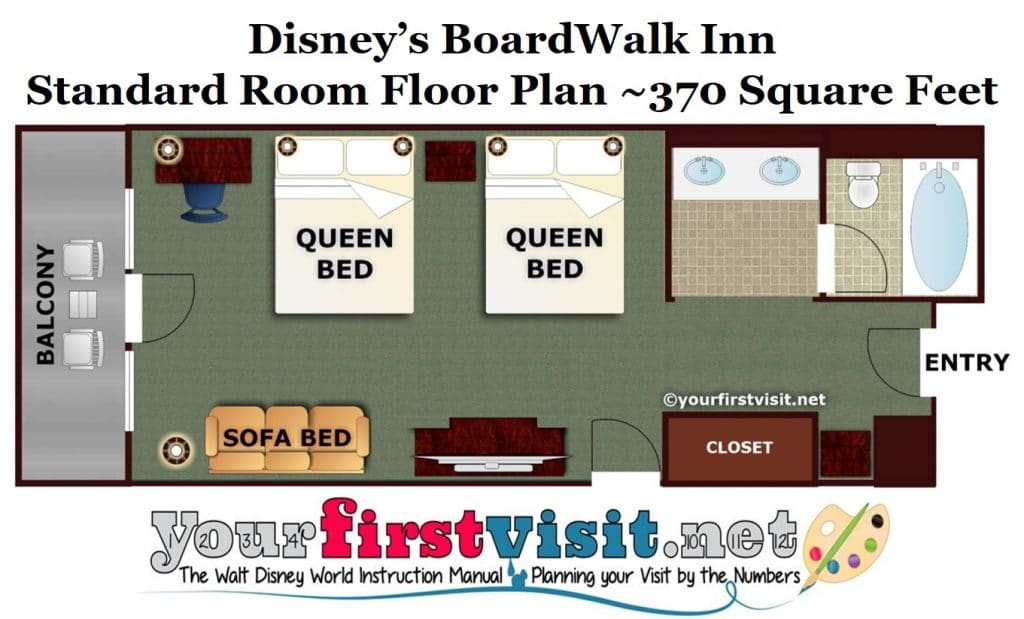 Standard rooms at Disney's BoardWalk Inn are sized in the middle of the deluxe resorts.
They are larger than those at the Wilderness Lodge and Animal Kingdom Lodge, but smaller than those at Disney's Polynesian Resort and the other monorail resorts.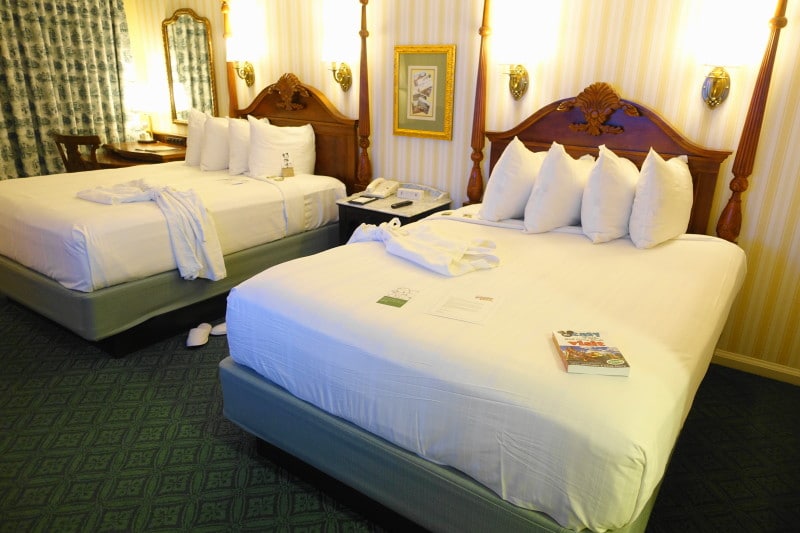 Refurbed in 2014, most of these rooms sleep five–two each in two queens, and another in convertible couch with a 72 inch mattress and 6'3″ of sleeping length. Rooms with one king bed are also available.
You can add to this capacity of five a child younger than three who sleeps in a crib.
For a photo tour of a standard BoardWalk Inn room, see this. For other room types at the Inn, see this.
DINING AT DISNEY'S BOARDWALK INN
Unusually, there's no real dining inside the hotel.  Outside, on the BoardWalk, you'll find multiple dining venues operated by third parties.
None of these except the Flying Fish offers distinctive dining for adults, and none except for breakfast at Trattoria al Forno has particular kid appeal.
There's not much in the way of counter-service, either. For all the latest offerings, see this.
For more on dining at the BoardWalk Inn, see this.
THE POOLS AT DISNEY'S BOARDWALK INN
The BoardWalk Inn has three pools–two un-themed quiet pools, and a large themed pool, the Luna Park pool, mean to remind you of seaside amusement parks from early in the twentieth century.
The Luna Park pool has everything you'd expect of a Disney World deluxe pool, but pales compared to Stormalong Bay at the nearby Yacht and Beach Clubs.
For more on the BoardWalk Inn's Luna Park pool, see this.
DISNEY'S BOARDWALK INN KID APPEAL AND CONVENIENCE
Resorts are ranked on this site for first time visitors based first on their kid appeal, and then on their convenience.
On this basis, Disney's BoardWalk Inn is the eighth-best deluxe resort for first time family visitors to Walt Disney World.
Kid Appeal.
The kid appeal of the BoardWalk Inn, such as it is, comes from largely its pool, not its design, architecture, or theme. And if you were to pick an Epcot resort based on it's pool, it would not be the BoardWalk Inn–it'd be the Yacht or Beach Club, because of Stormalong Bay.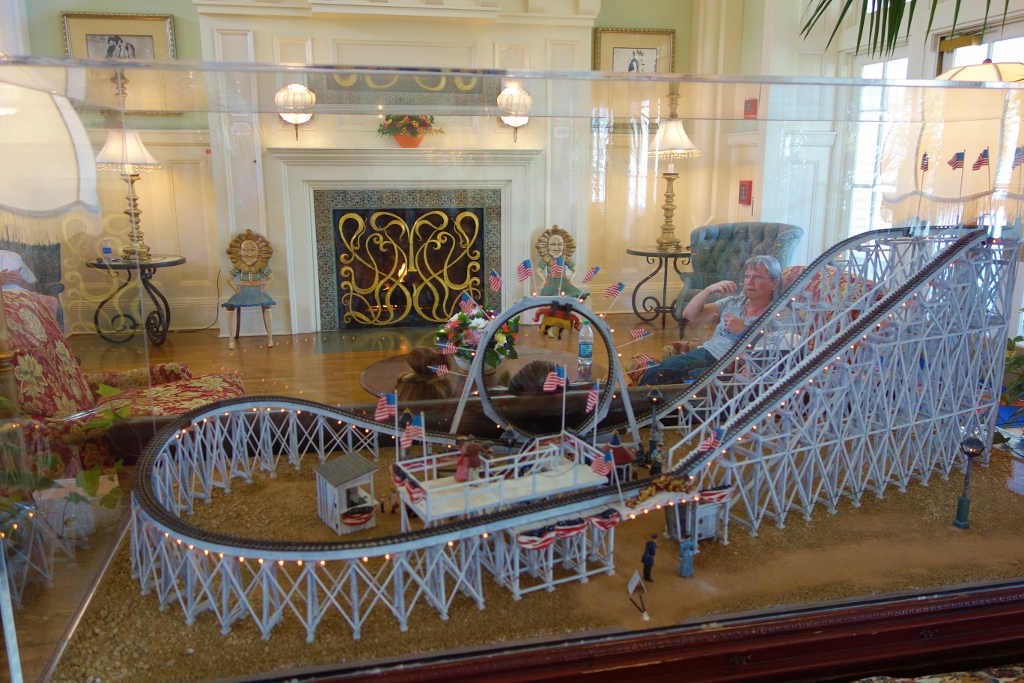 That said, there are some fun artifacts, such as a model of an old-time roller coaster, that will catch the eyes of kids.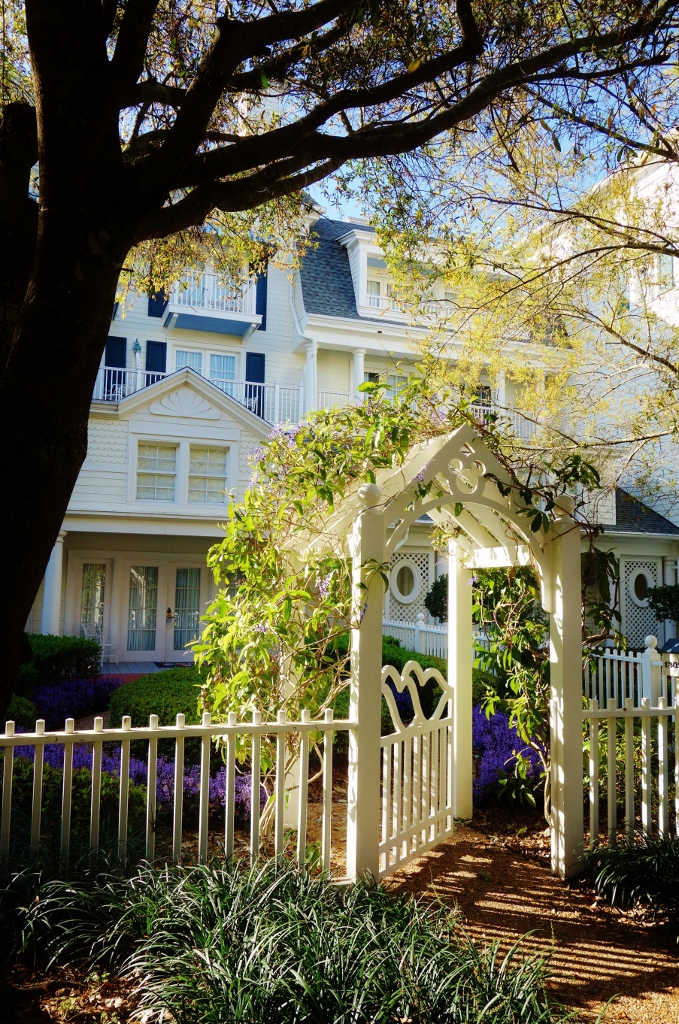 Parents will delight in the BoardWalk Inn–it has a combination of peaceful, quiet green spaces and a bustling (though largely undistinguished) restaurant row that no other Disney World deluxe resort can match.
Kids, though will find it a yawn compared to resorts with higher kid appeal.
Convenience.
Disney's BoardWalk Inn is the fifth-most convenient of all the Walt Disney World resorts in carrying out the itineraries for first-time family visitors on this site.
All of the Epcot resorts are convenient to Epcot and Disney's Hollywood Studios. Epcot is a short walk or boat ride, and the Studios are a longer walk or boat ride away.
The other two parks are accessed by buses, which are shared with some of the other Epcot resorts.
WHERE TO STAY AT DISNEY'S BOARDWALK INN
Best places to stay. This site suggests that first time visitors stay in standard rooms, not preferred rooms.
This is because they won't be spending much time in their rooms.
The single exception is visitors to the Animal Kingdom Lodge, who should always pay for savanna views.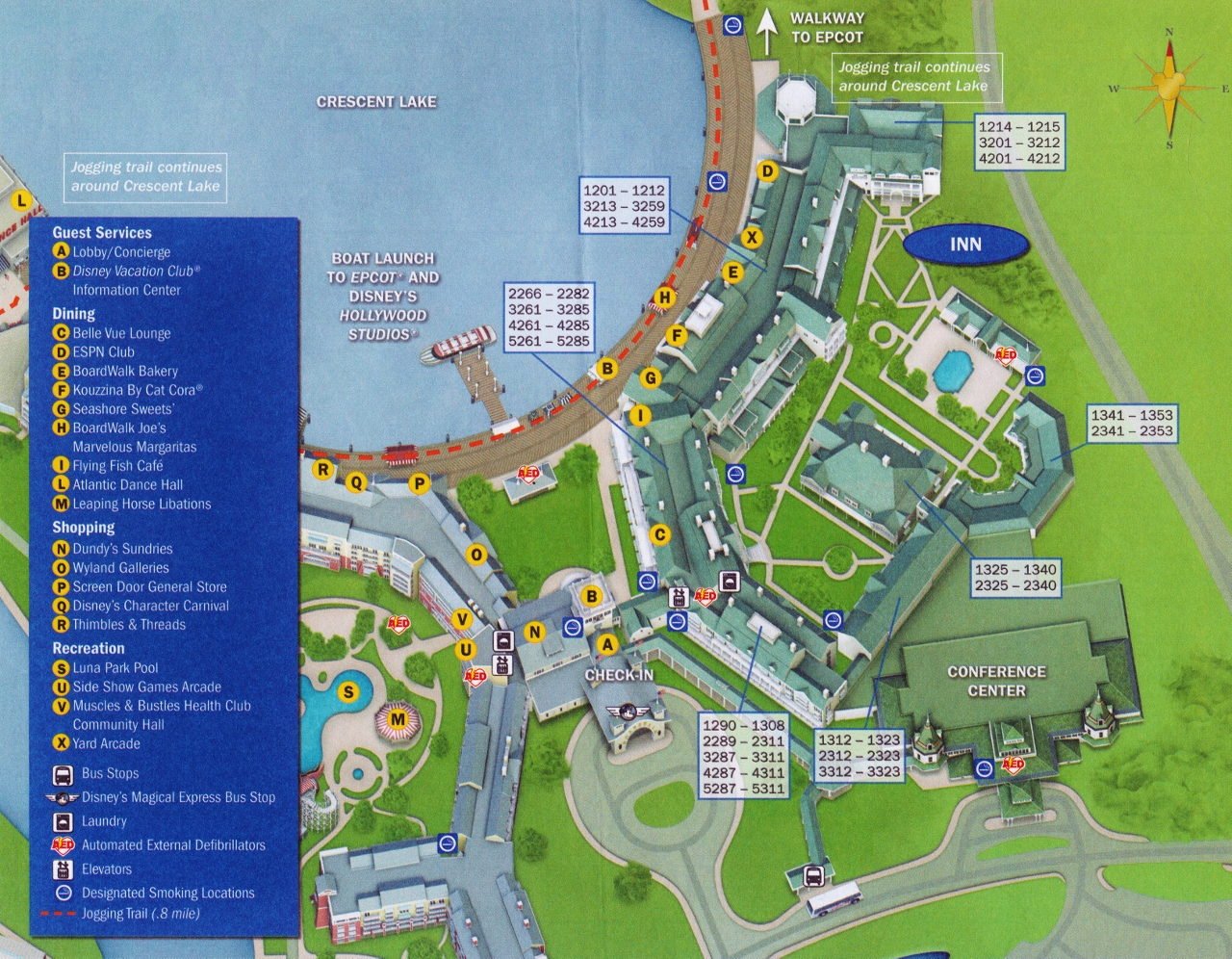 The map depicts all of the BoardWalk Inn and a bit of the Boardwalk Villas.
The main entry to both is at the center, and the wings that contain the BoardWalk Inn rooms are at the right.
Rooms at the ends of the wings can be quite a hike from the elevator bank near the center of the figure.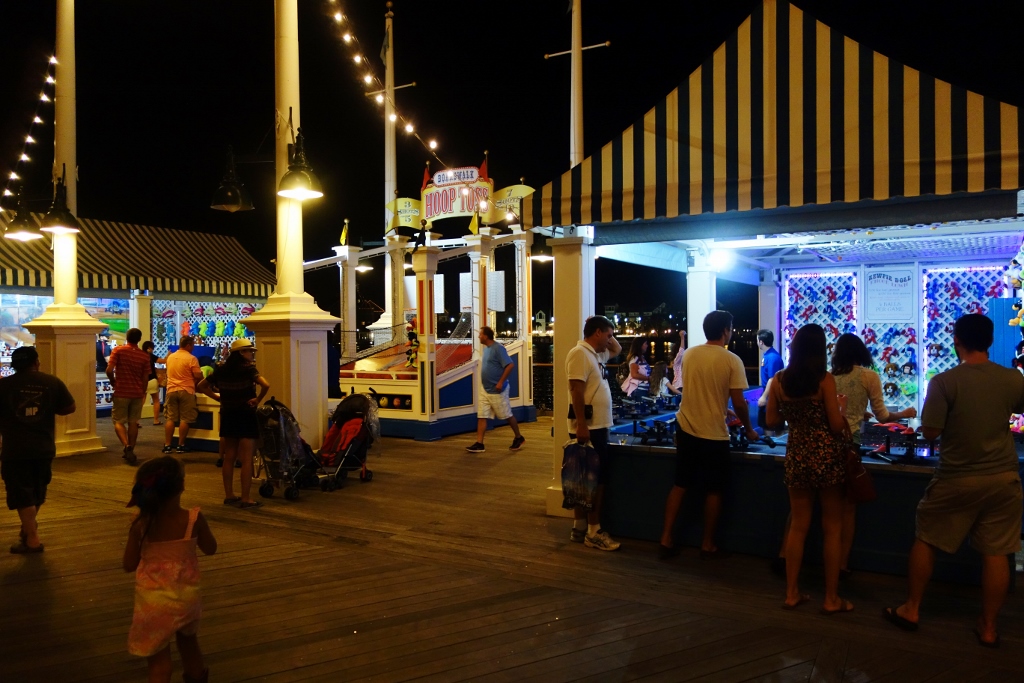 Rooms with water views of the Crescent Lake also overlook the BoardWalk dining and entertainment area, and can suffer from noise from it.
Some upper floor courtyard view rooms have partial views of the Epcot fireworks.
So request either a room near the lobby, with a Courtyard view, or a room with a view of the Epcot fireworks.
BEST FOR:
Any first time family visitors who can afford it, but can't get into or don't want to stay at Disney's Polynesian Resort.
WORST FOR:
Families seeking the highest degree of kid appeal. Families too large to fit its 5 person rooms.
Kelly, the long-time travel agent partner of this site, can book you Disney's BoardWalk Inn–or any other Disney World hotel.  Contact her using the form below:
This review continues here.
PAGES IN THIS REVIEW OF DISNEY'S BOARDWALK INN
OTHER KEY PAGES FOR WHERE TO STAY AT DISNEY WORLD

Follow yourfirstvisit.net on Facebook or Twitter or Pinterest!!
RELATED STUFF