The Best (and Worst) Times to Visit Walt Disney World
By Dave Shute
BEST TIMES TO GO TO WALT DISNEY WORLD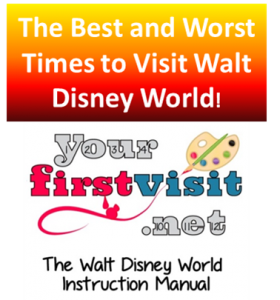 Most years, I recommend arriving in Walt Disney World either one of the first three Saturdays after Thanksgiving, or one of the first two Saturdays.
In 2022 I recommend the first two Saturdays after thanksgiving–November 26 or December 3. See this for specifics.
The best times to go on a first family visit to Walt Disney World are lower-crowd periods outside of the ride closure and peak hurricane seasons.
These best times to visit include
Very late February–very early March
Between the second week after Easter and the week before Memorial Day
Later October
November–other than the first full week and Thanksgiving week
December up until a week before Christmas
(For returning visitors, January and February, except New Years week, Presidents Day week and the Martin Luther King Day holiday weekend, are also excellent, as can be September)
WORST TIMES TO VISIT WALT DISNEY WORLD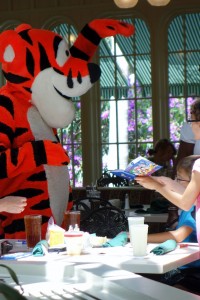 Pretty much all other times, but especially Christmas week, New Year's week, and the weeks before and after Easter.
More specifically,
Walt Disney World is the most crowded when kids are out of school: over summer through later August, Thanksgiving week, Christmas and New Years weeks, Presidents Day week, the spring break month of March; and the weeks before and after Easter. Crowds matter because they can increase waiting times by a factor of 3-4, lengthening your trip and/or reducing its value as a vacation while you are there.
The times when kids are out of school are (mostly) also the most expensive times to visit–Disney increases resort prices at times of higher demand, so that for example the same room at the Polynesian is $1800 more during Christmas week than during the week this site recommends.

Walt Disney World pricing is complicated, and prices do vary during these busy periods–for example, prices go down quite bit in August, even though the first two weeks are busy.
But generally you will pay more during the periods when kids are out of school.

Rides are mostly likely to be closed (for refurbishment) between early January and mid-February. For more on winter ride closures at Walt Disney World, click here
The hurricane season officially runs from June 1 through November 30, but strongly peaks from mid-August through early October.
Warm weather becomes materially less likely starting in mid-November, and the chance of good pool weather does not sharply improve again until mid-February. See Weather and When to Go.

Follow yourfirstvisit.net on Facebook or Twitter or Pinterest!!