Seasonal Pricing at Walt Disney World: Pay More to Wait in Line Longer!
By Dave Shute
OVERVIEW: WALT DISNEY WORLD PRICES
This site recommends that you arrive in Disney World one of the first three Saturdays after Thanksgiving.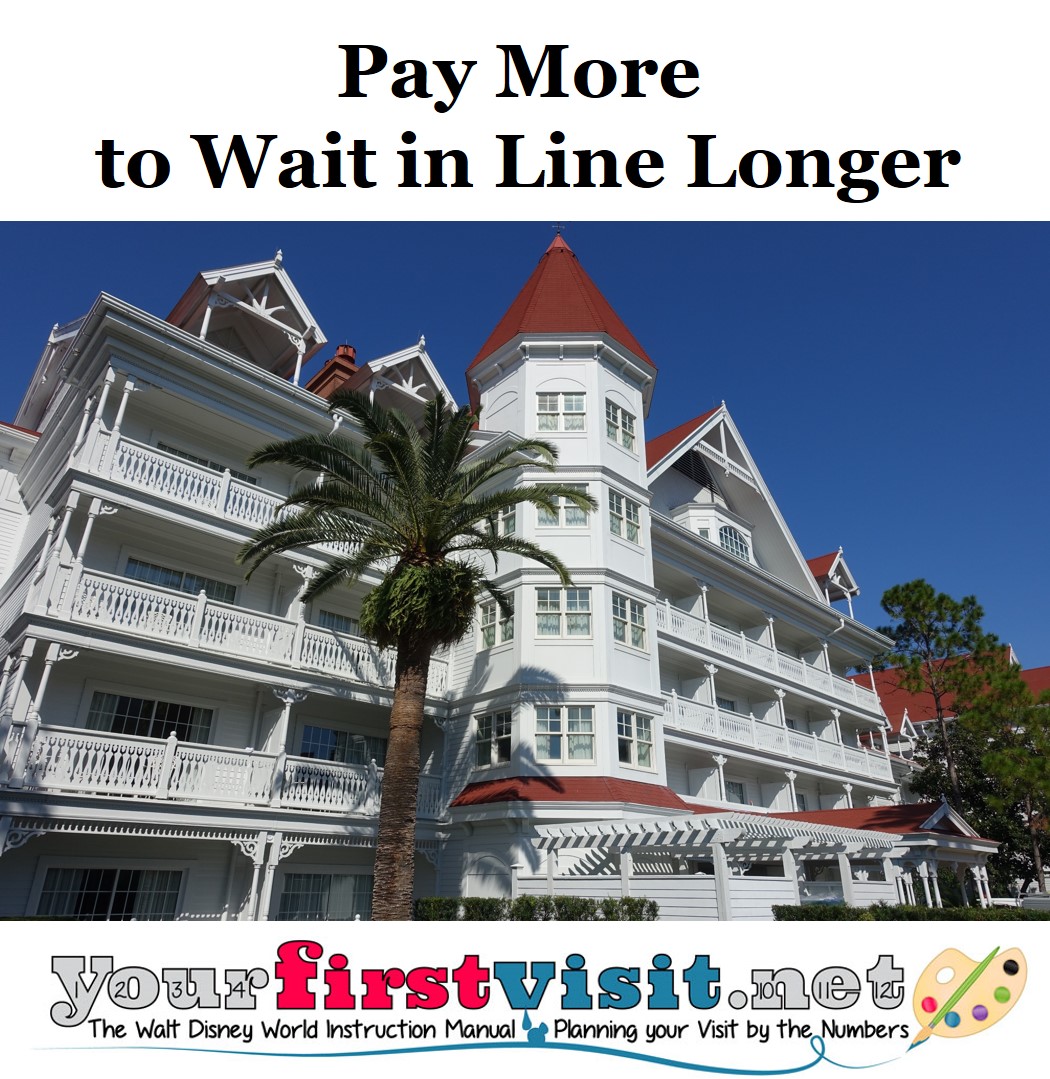 For those who cannot go to Walt Disney World then, the material that follows illuminates the different resort room prices you will face from going to Walt Disney World at different times of the year. For ticket prices, see this.
You can find 2018 resort price seasons here. Projected 2019 Disney World price seasons are here.
PAY MORE TO WAIT IN LINE LONGER
The major prices at Walt Disney World that vary by season are hotel room costs. (Disney also does seasonal increases in one day ticket prices, but not multi-day tickets, which are what the vast majority of ticket buyers get.  This may change.)
"Season" does not mean anything as simple as fall or winter.  Disney changes prices much more frequently than that.
It changes prices when it predicts a change in demand, or a change in willingness to pay.
The business intent of these changes is to extract maximum value from high demand/willingness to pay periods, and to attract families into lower demand periods by lowering the costs of attending during those times.
One of the upshots of this is that Walt Disney World charges more for the periods when most people want to be there–which is also when it is the most crowded.
As a result, in general, the more crowded the parks, the longer the lines, the more your hotel will cost.
There are a couple of exceptions to this.
Very late February and very early March can be expensive, but not crowded. (This is from the increased willingness to pay of northeasterners getting away from the snow.)
Early July to mid-August is cheap at the deluxe resorts, but still crowded.  These dates are priced this way because the deluxes are hard to fill these dates, even though the parks are crowded.
You can find 2018 resort price seasons here. 2019 Disney World price seasons are here.



Follow yourfirstvisit.net on Facebook or Twitter or Pinterest!!
RELATED STUFF