Hollywood Studios Day 2 Disney World Higher Crowd Itinerary
By Dave Shute
(Note: this is from the Disney World Higher Crowd Itinerary.)
HOLLYWOOD STUDIOS DAY 2: WEDNESDAY AGENDA
For visits after 2/19/202o, use this. Otherwise, follow the material below.
Today you return to Disney's Hollywood Studios to complete the visit you began Monday.
You should have FastPass+ for Slinky Dog Dash for 2p to 3p, Star Tours for 3p-4p, and 4.30p for the 5p show of Beauty and the Beast.
The flow of the day depends on what you were able to complete on Monday. If you have seen all of Galaxy's Edge that you wish, rode Rock 'n' Roller Coaster, and either completed or had no interest in the optional items from early Monday afternoon, then you need not arrive until it is time to use your 2p Slinky Dog Dash FastPass+.
Otherwise follow the steps below.
AT THE PARK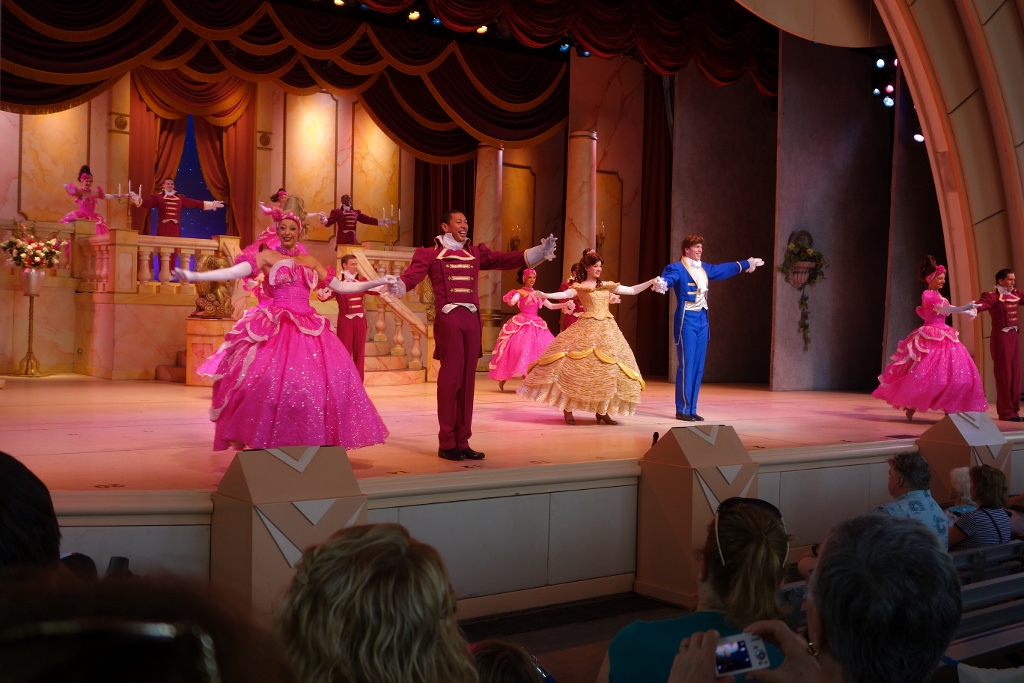 Arrive at the park and be through security and in line for the tapstiles well before the park opens. Right now I can't tell you how early, but I would aim to be at the tapstiles an hour before open.
Enter the park, and complete the visit to Galaxy's Edge you began Monday.
If you did not ride it Monday, ride Rock 'n' Roller Coaster.
Check waits and re-ride anything from Monday you want to do again that has a tolerable wait
What happens next depends both on how early you got into the park, and which of the options in the next bullet you wish to pursue. A late park opening and wanting  to do many of them means continuing in the park and working through them; an early open and/or not having an interest in any means you can head back to your hotel and take a nap.
The next general point in your itinerary is to be at Slinky Dog Dash at 2p.   You may wish to return to the park earlier–or even stay in the park–if  you wish to wander more in Galaxy's Edge, have bookings at Oga's Cantina or Savi's [lightsaber] Workshop, or if you want to see some of the minor attractions in the park–e.g. Lightning McQueen's Racing Academy, Walt Disney Presents, Disney Jr Dance Party, or Star Wars Launch Bay
See Slinky Dog Dash (FP+)
If you have any interest, see Alien Swirling Saucers if the wait is tolerable
See Muppet Vision 3D
See Star Tours (FP+)
See the 5p Beauty and the Beast (FP+). As soon as you tap in, check for FastPass+ availability for another ride
See Journey of the Little Mermaid
Re-ride as you wish. If the show schedule on Monday was such that you missed the later shows, head back to the Chinese Theater area and see the Wonderful World of Disney Animation and then the last show–either Star Wars Galactic Adventure or Jingle Bell, Jingle BAM.
PREVIEW OF TOMORROW
Tomorrow you will continue your visit to the Magic Kingdom.

Follow yourfirstvisit.net on Facebook or Twitter or Pinterest!!
RELATED STUFF