Walt Disney World in 2012
By Dave Shute
2012 AT DISNEY WORLD
Below, I comment on the main topics for Walt Disney World in 2012.
DISNEY WORLD PACKAGES FOR 2012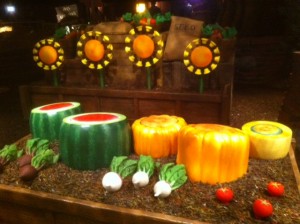 Disney's 2012 prices came out in June.
You can book a Disney World hotel room up to 500 days in advance. That's about 71 weeks, or 16 and a half months. That means all of 2012 is bookable and much of 2013.
DISNEY WORLD DEALS IN 2012
Several 2012 deals are out, covering periods into late September. For these and for other 2012 Disney World deals, promotions, and discounts as they emerge, see the Walt Disney World deals and discounts page of this site.
Walt Disney World offers specials, discounts, packages deals, and other deals only when, based on its booking rates, it believes it can profitably bump demand by doing so.
The windows it provides for such deals seem to range from a month to nine months ahead. Given this, the more the economy seems to be doing OK, the shorter the notice for these deals likely will be.
DISNEY WORLD MILITARY DISCOUNTS IN 2012
Military families can take advantage of a 2012 Military Salute. For more, see this.
FREE DINING AT DISNEY WORLD IN 2012
Disney World is offering free dining for late August through late September 2012.   See this for more.
BEST WEEKS TO VISIT DISNEY WORLD IN 2012
I've provided my view of the best times to visit Disney World in 2012 in my 2012 weeks to visit Walt Disney World, ranked in order.
For personalizing your dates, see the 2012 Disney World week picker.
CROWDS AT WALT DISNEY WORLD IN 2012
My 2012 Disney World crowd calendar is here.
NEW ATTRACTIONS AT DISNEY WORLD IN 2012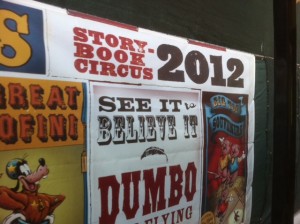 After not much new at Disney World in 2011, Disney has big plans for 2012.
The major new stuff expected at Walt Disney World in 2012 include Under the Sea: Journey of the Little Mermaid and the Be Our Guest restaurant, both part of Disney's Fantasyland expansion plans, and Disney's Art of Animation Resort, a new value resort, which is booking rooms for stays beginning at the end of May 2012.
I haven't seen solid opening dates for any of the new rides, and expect Disney World's new 2012 attractions to open October 2012 or later.
Note that Under the Sea: Journey of the Little Mermaid will not be impressive enough to merit influencing when you go.
I don't expect to see a lot of changes related to Disney's NextGen project in 2012 other than the continuing redevelopment of Disney World queues to make waiting in line more fun.
QUEEN BEDS AT THE MODERATE RESORTS IN 2012
Queen beds have been in at Disney's Coronado Springs resort for while, and were installed in Port Orleans French Quarter and Port Orleans Riverside in 2011.
Based on this trend, they may be going in to Caribbean Beach in 2012.
MORE ON WHEN TO GO TO WALT DISNEY WORLD
RELATED STUFF