Preview: Under the Sea: Journey of the Little Mermaid at the Magic Kingdom
By Dave Shute
THE LITTLE MERMAID: ARIEL'S UNDERSEA ADVENTURE
Business took me to Southern California in earlier November, so I had the chance to ride Ariel's Undersea Adventure at the Disneyland Resort.
This ride is basically identical to what will be opening in late 2012 as Under the Sea: Journey of the Little Mermaid, part of the Magic Kingdom's Fantasyland expansion.
I was curious if the ride was enough of a powerhouse to be a good reason for people to frame their trips around its opening, or for me to have to change my itineraries.
The short answer: nope.
ARIEL'S UNDERSEA ADVENTURE: COLORFUL, CHARMING, NOT A BIG DEAL
Without giving away the details, Ariel's Undersea Adventure is a short re-showing of key scenes from The Little Mermaid.
Younger fans of the movie will love it. 
Everyone else will likely find it colorful and fun, but not particularly special. This is definitely not an "E" Ticket ride–it's more like a "C" or a "D."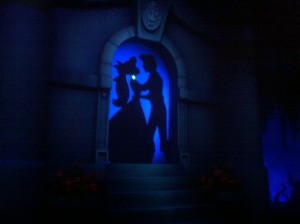 It's charming and loaded with Ariel, including some nice allusions to the effects of traditional Disney "dark rides" like Snow White's Scary Adventures.
But in all honesty there's not a lot to it, and it's not worth framing your travel dates around its opening.
RELATED STUFF