Review: Disney's Caribbean Beach Resort, Page 3
By Dave Shute
(For the first page of this review of Disney's Caribbean Beach Resort, see this.)
AMENITIES AT DISNEY'S CARIBBEAN BEACH RESORT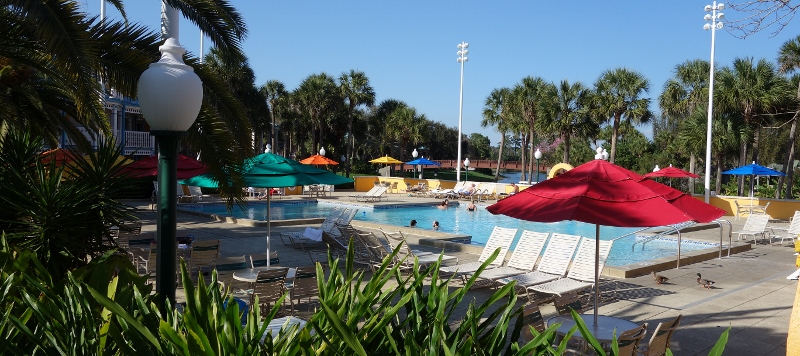 Check-in and most concierge services at Disney's Caribbean Beach Resort are at the "Customs House."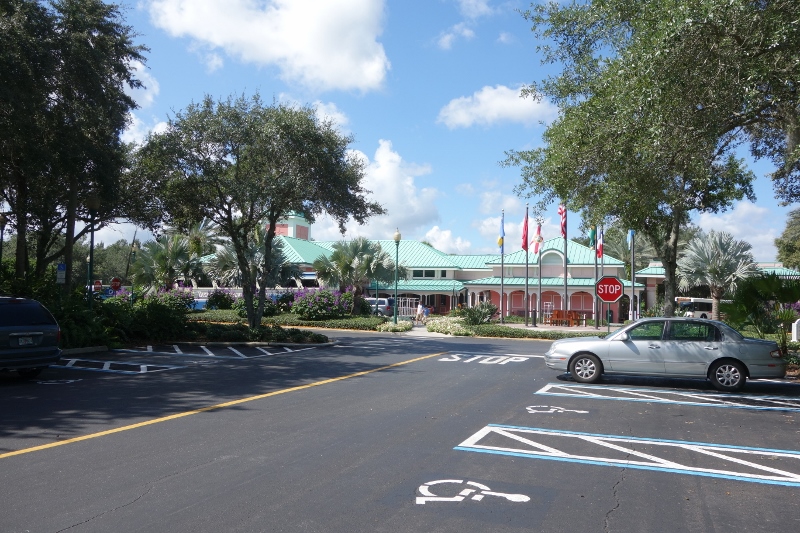 The Customs House building is within reasonable walking distance of Barbados, but not much else.  Luckily an internal bus route will take those without cars to one of the half dozen bus stops serving the "villages" each with 3 to 6 accommodations buildings. Each village has its own bus stop, and there's also stops at Old Port Royale and the Customs House.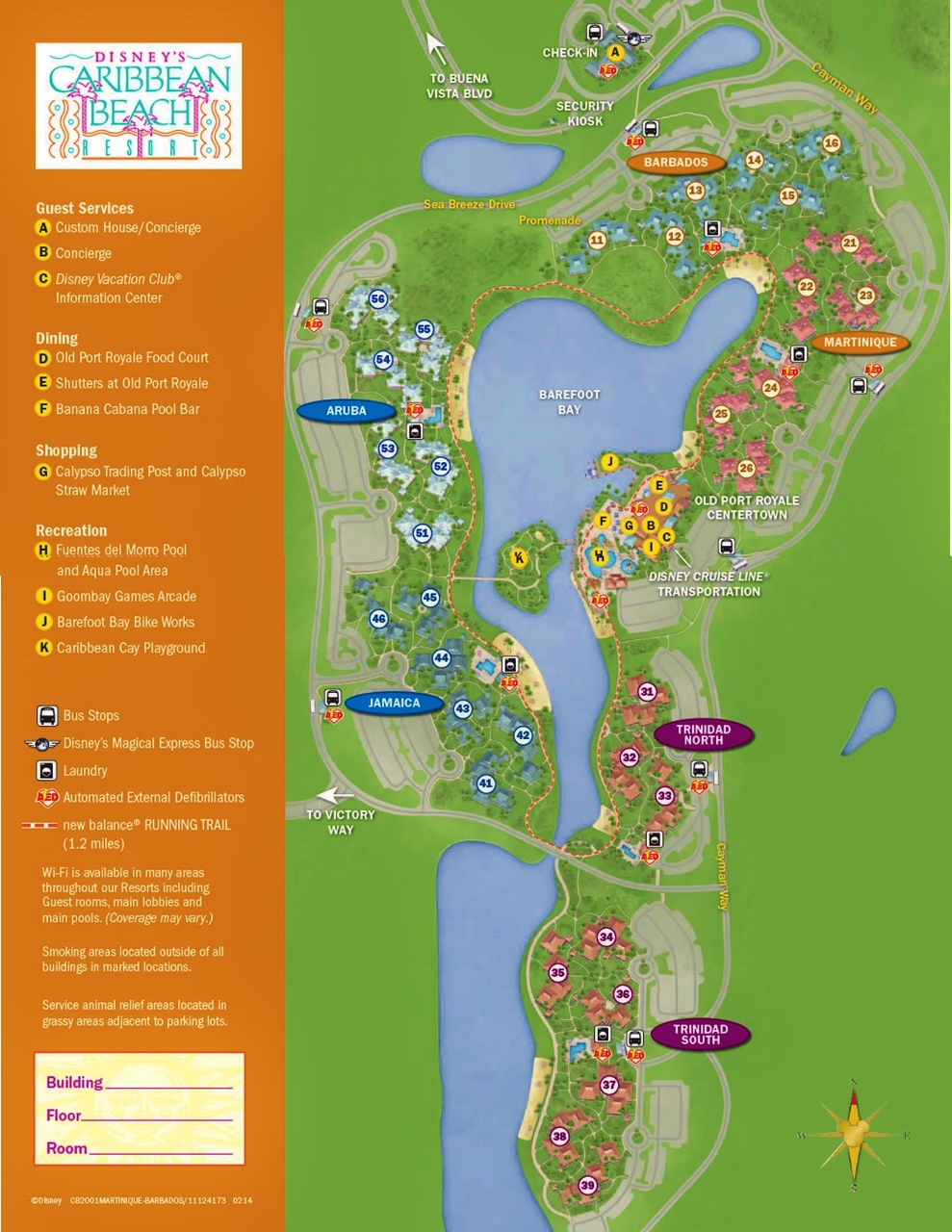 However, once you are settled, check the map.  At Aruba and Martinique a different bus stop than "yours" may be closer to your accommodations building.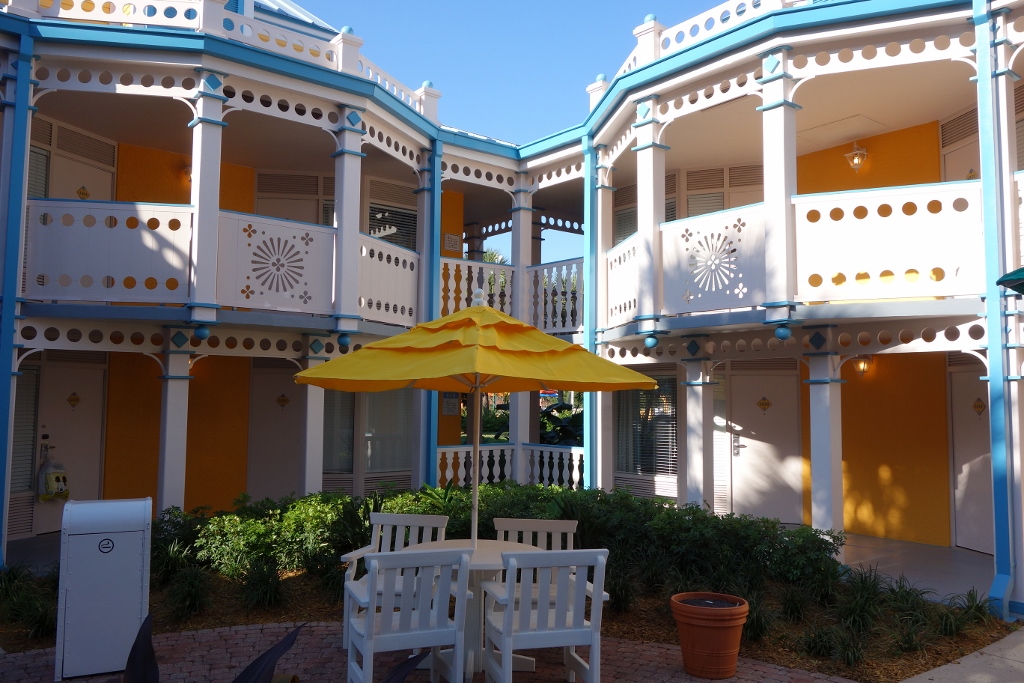 Each accommodations building has a lovely interior courtyard.
Each village has its own quiet pool…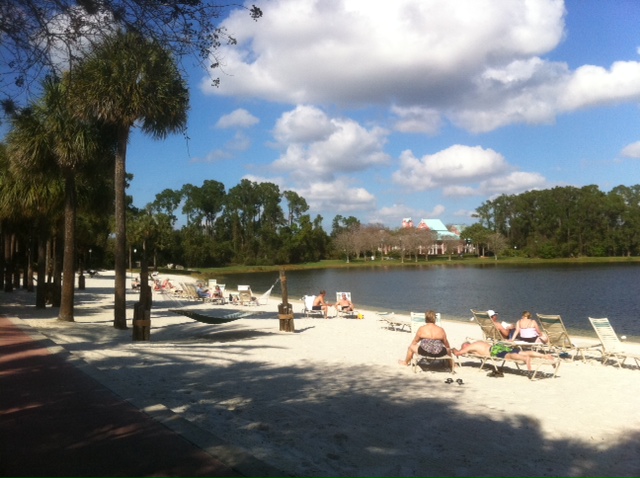 …and has a beach as well.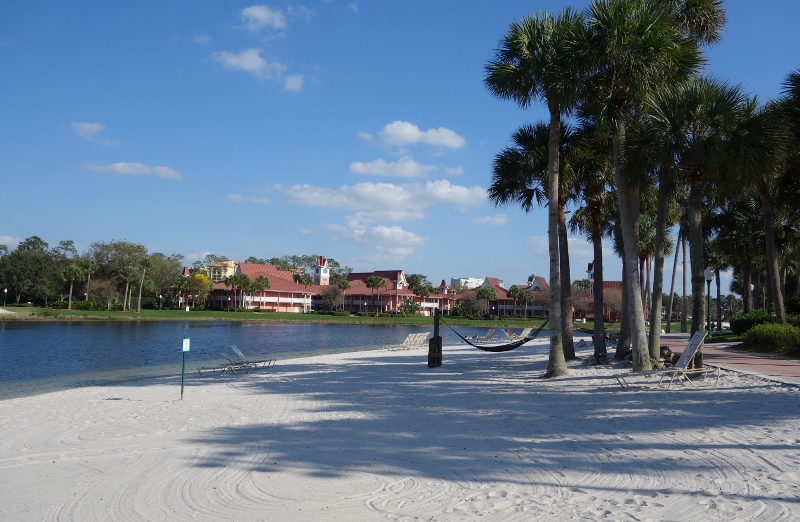 Another beach view…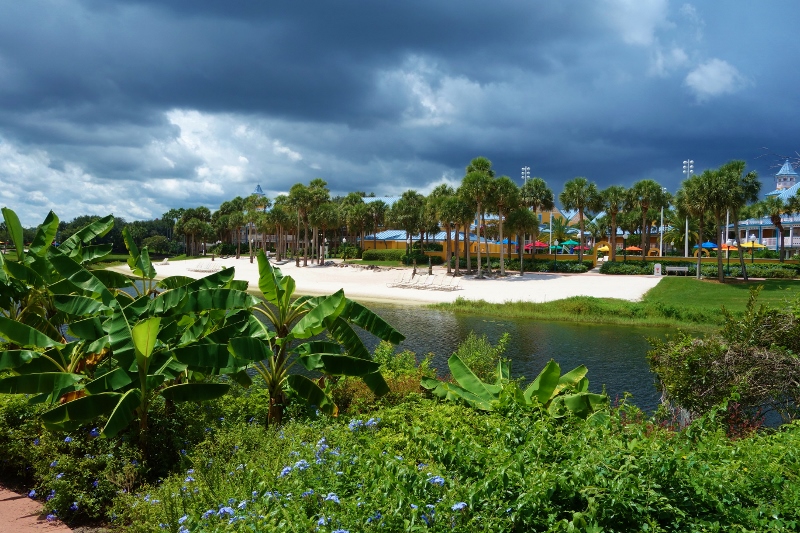 …and another.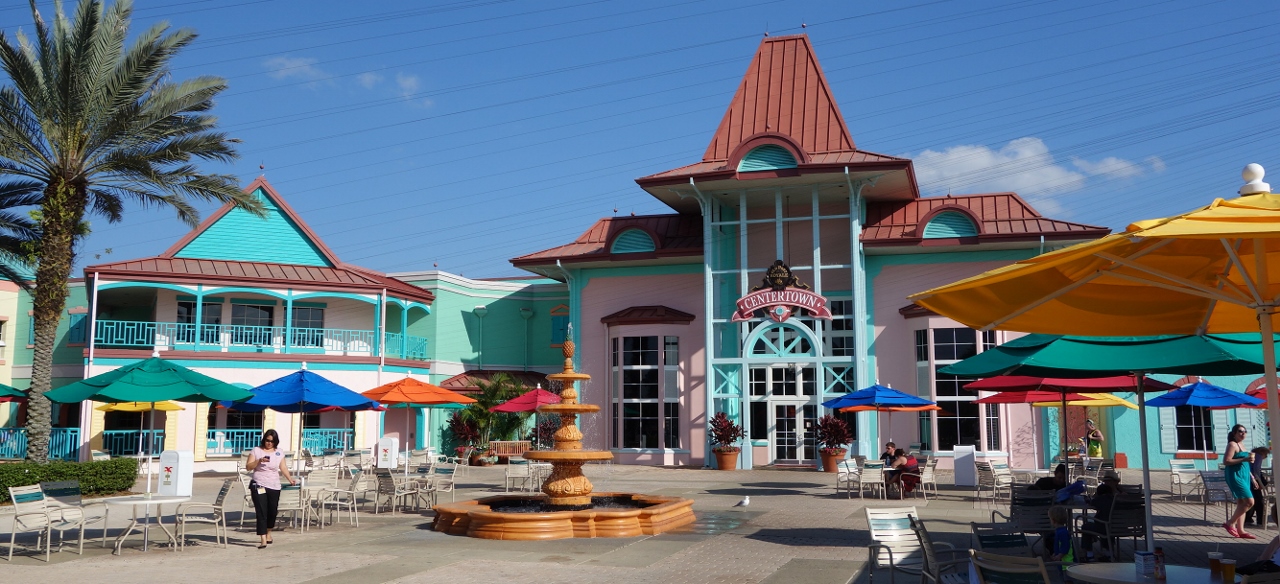 Otherwise, the action is at the Old Port Royal Centertown Section.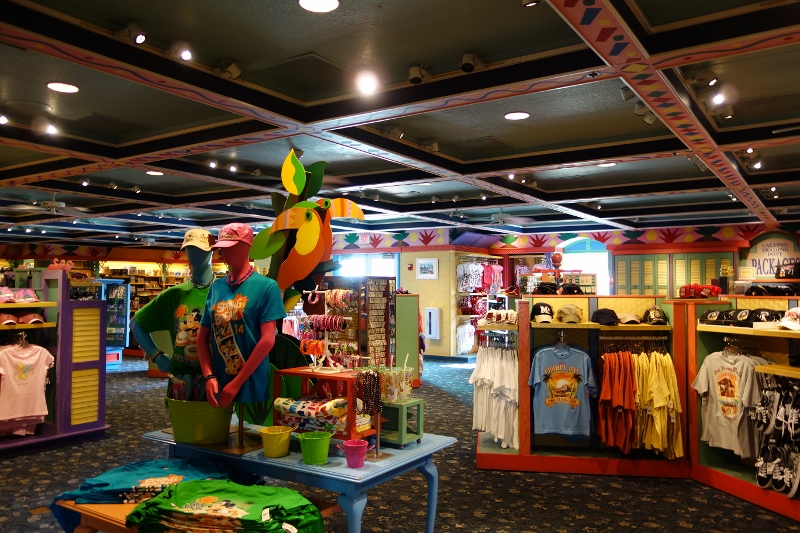 Here you'll find the gift shop…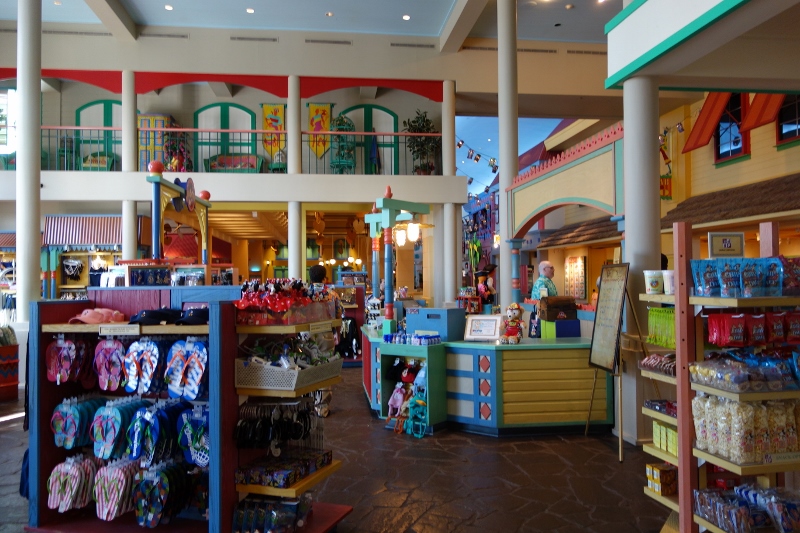 …which also has additional concierge support–a godsend, given how far the Customs House is.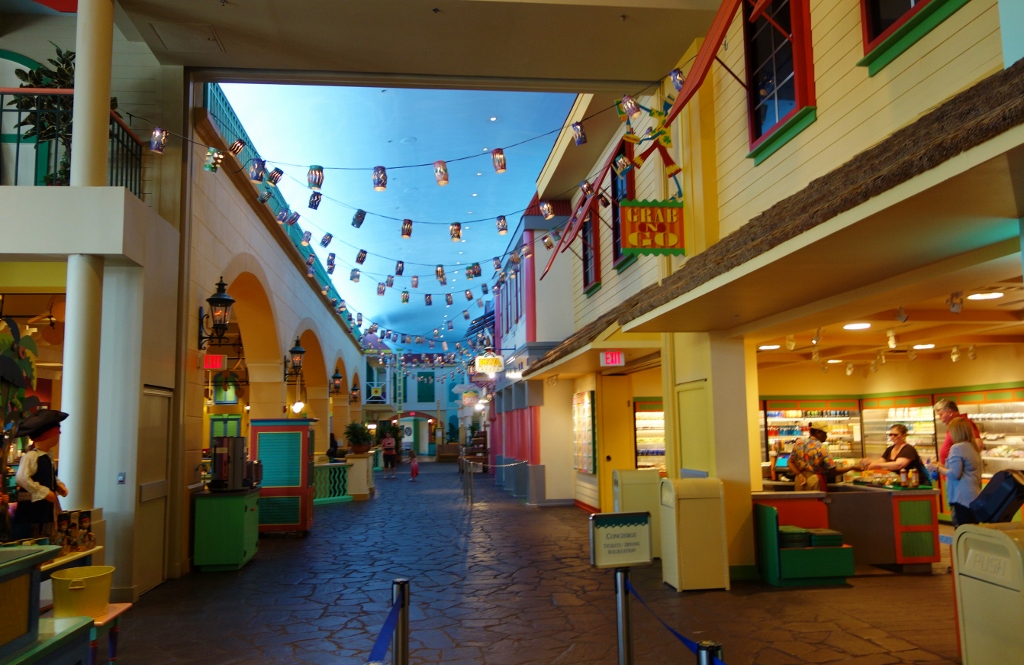 Caribbean Beach's food court–weak among the moderate offerings–is here as well, and is designed to recall a Caribbean streetscape—which works best in the evening.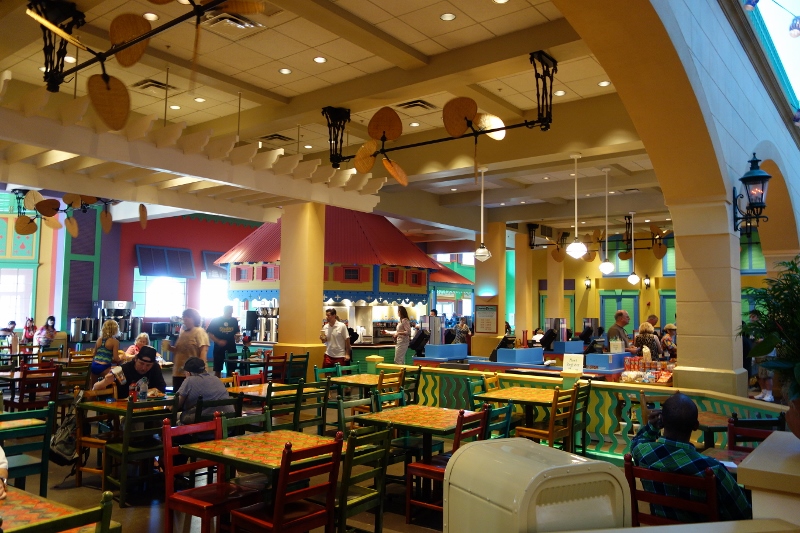 The seating area for the food court.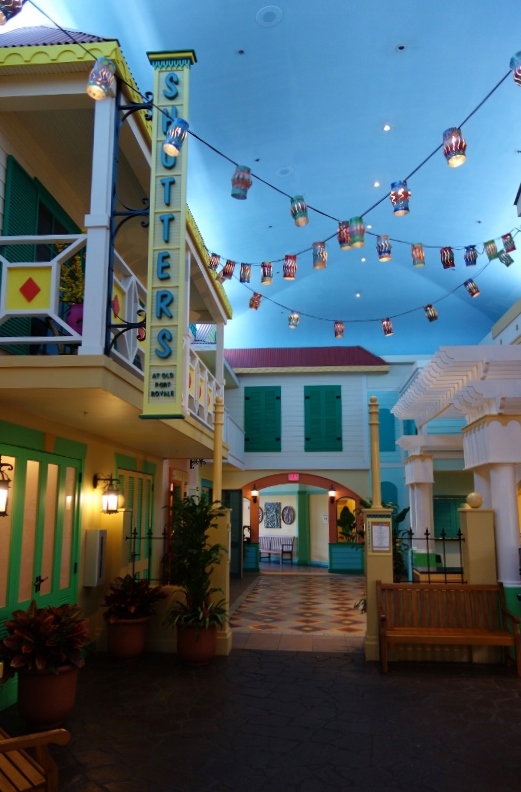 Further down the streetscape you'll find Shutters, the table service restaurant here.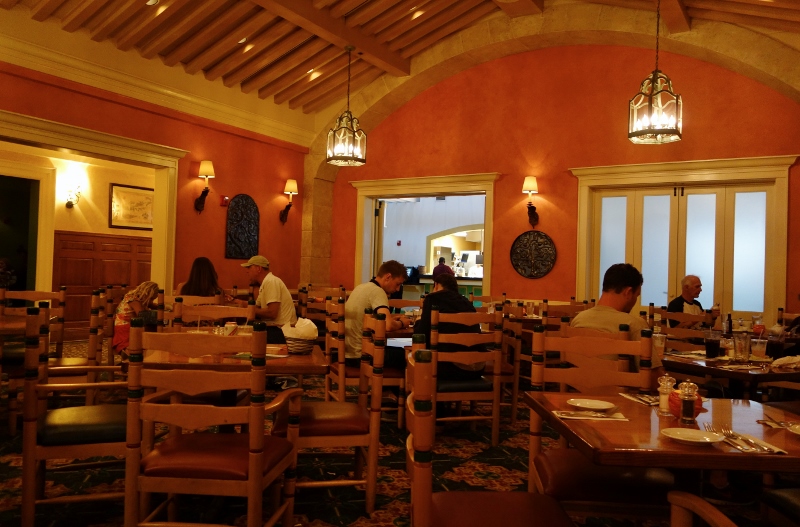 The interior of Shutters.
Shutters got a new chef a couple of years ago, and is now the best table service restaurant among the traditional moderates, although the menu is less interesting than it was.  Here's the review from The easy Guide to Your Walt Disney World Visit 2017:
The menu as of my last visit (as always on this site, click it to enlarge it)…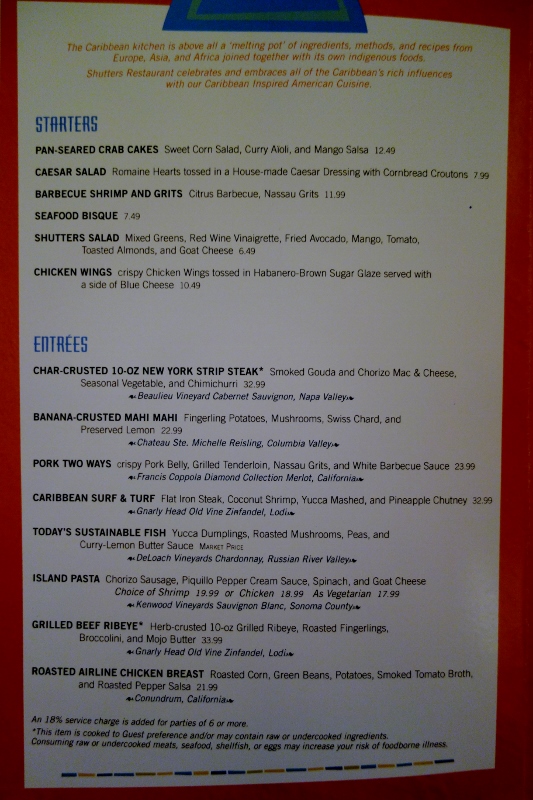 …and the pan-seared crab cakes!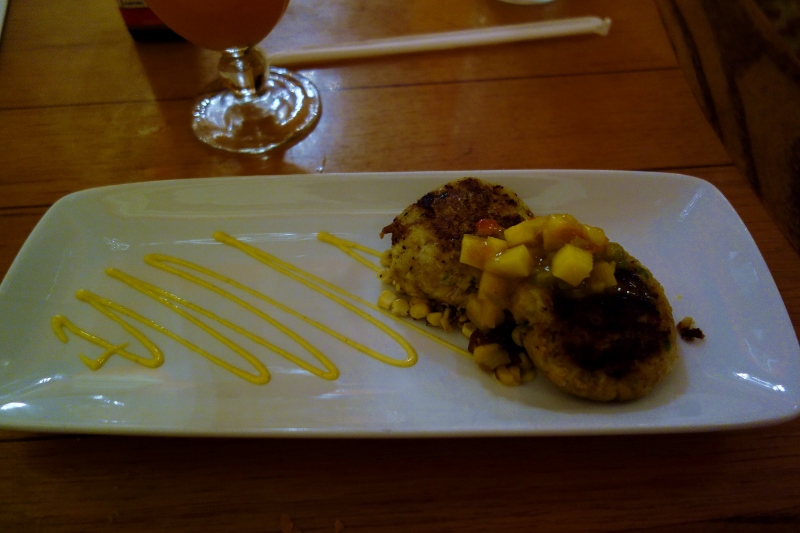 There's no indoor bar at Caribbean Beach…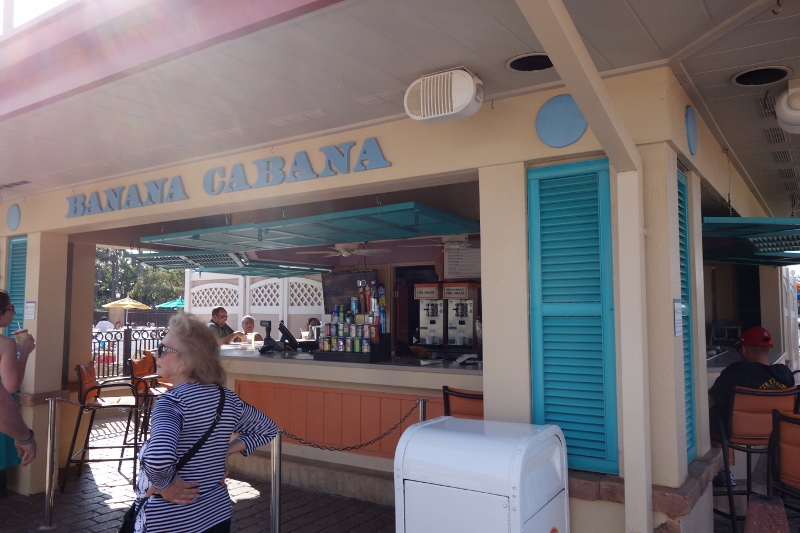 …but there is a large outdoor bar just outside, also convenient to the main pool.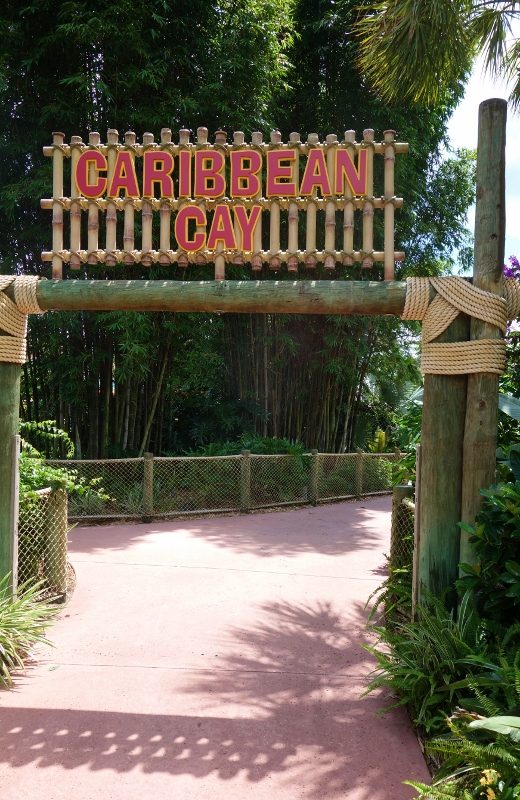 The marina here shut down in early 2014.  There's fishing holes on Caribbean Cay (which used to be called "Parrot Cay"), just outside Centertown.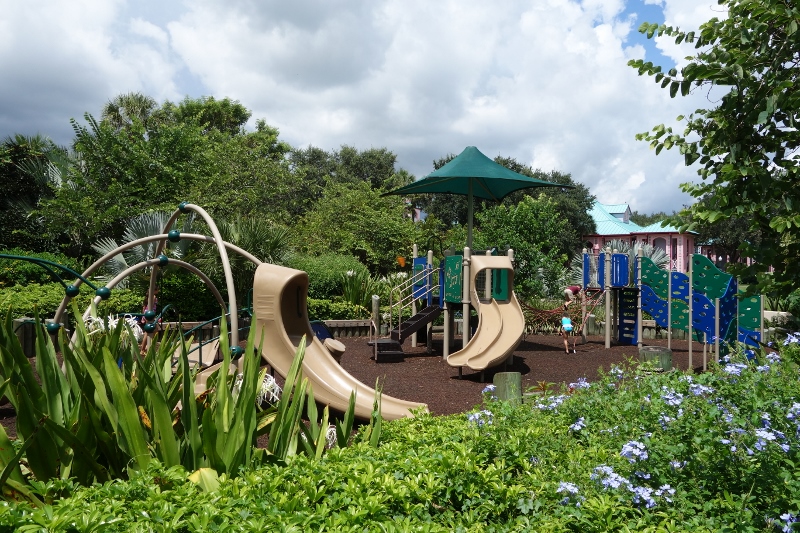 On Caribbean Cay is one of the many playgrounds scattered around the resort.
Also in the Old Port Royale/Centertown area is the great Fuentes del Morro main pool
THE MAIN FUENTES DEL MORRO POOL AT DISNEY'S CARIBBEAN BEACH RESORT
This review continues here. 
PAGES:  Previous  |  1  |  2  |  3  |  4  |  5  |  6  |  7  |   Next


Follow yourfirstvisit.net on Facebook or Google+ or Twitter or Pinterest!!
RELATED STUFF