The Deluxe Resorts at Walt Disney World
DISNEY WORLD'S DELUXE RESORTS
Compared to other Walt Disney World owned and operated resorts, the deluxe resorts are distinguished by having
There are eight deluxe resorts at Walt Disney World, and you really can't go wrong booking any of them.  Whichever you stay at on your first visit will likely become your favorite.
However, for first time visitors who may never return, some are better than others.  There are fundamental differences among them in their kid appeal, and major differences in their convenience in carrying out this site's itineraries.
Based on these criteria, the ranking of these resorts for first time family visitors who may never return is as follows:
(Most of these deluxe resorts also offer on their grounds Disney Vacation Club ("DVC") studios and villas, which are deluxe-class and for rent to the general public.
Stand-alone deluxe-class DVC resorts–that is, not associated with another deluxe hotel–include Disney's Old Key West Resort, and Disney's Saratoga Springs Resort and Spa main resort and Treehouse Villas. The DVC resorts are ranked separately here.  If these standalone DVC resorts were listed in the above rankings, they would come in at the bottom of the list.)
KID APPEAL AT DISNEY WORLD'S DELUXE RESORTS
Kid appeal on this site is defined as a detailed and comprehensive visual environment that evokes in kids fantasy and a spirit of adventure. 
Disney World Deluxe Resorts with Great Kid Appeal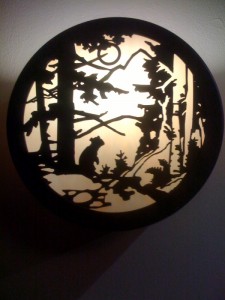 Based on this definition, there are three deluxe resorts with great kid appeal:
The first two are near-tied and head and shoulders above the third. The two Lodges, both designed by Peter Dominick, are stunning fantasias of adventure.  The Polynesian has a more subtle theme.
Kids will like any deluxe resort. But compared to the rest, these three have the greatest kid appeal–and are not shy on adult appeal either.  The Wilderness Lodge  is so striking that it's the only hotel at Disney World that offers a tour.
It's interesting to note that the resorts with the highest level of kid appeal are also the only deluxe resorts that don't have convention centers…
Disney World Deluxe Resorts with Some Kid Appeal
Of the rest of the deluxe resorts, Disney's Contemporary Resort stands out for having some kid appeal.
The overall visual impact of the Contemporary is brutalist and geometric, but the "wow" factor of the monorail cruising through the middle of the main building gives it some distinction with kids.
Disney World Deluxe Resorts with No Kid Appeal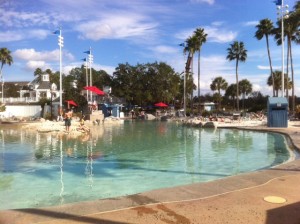 The rest of the deluxes are great places to stay, but compared to the alternatives above have little dramatic visual kid appeal. 
You could view them as almost tied, but they are ordered based on the kid appeal of their pools (the Yacht Club and Beach Club share the same pool, Stormalong Bay, legendary for how much kids–and their parents–love it):
DISNEY WORLD DELUXE RESORTS CONVENIENCE
Convenience rankings are based on time spent in transport in following this site's  itineraries for first time family visitors. 
The convenience ranking of the deluxe resorts is as follows: 
Because those following these itineraries spend the plurality of their time in or near the Magic Kingdom, the monorail resorts come out on top, and then the Wilderness Lodge. 
Among these, the Polynesian is the most convenient, because it also has easy walking access to the Epcot monorail. The Contemporary is next for its unique walking path to the Magic Kingdom.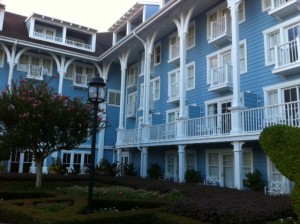 Returning visitors, especially those with older kids, will find the Epcot resorts–the Beach and Yacht Clubs, and the BoardWalk Inn–wonderfully convenient for their walking and boat access to both Epcot and Disney's Hollywood Studios.
The Animal Kingdom Lodge gets bad press for its relative isolation. Some of this is unfair–one site that I love (except for its material on lodging) claims that it's a 35 minute drive from there to the Magic Kingdom! 
While this claim is comically wrong by more than 20 minutes, it is still true that the Animal Kingdom Lodge is the least convenient of the deluxe resorts.
ROOM QUALITY, FLOOR PLANS  AND PRICING AT DISNEY WORLD'S DELUXE RESORTS
This material continues here.
RELATED STUFF