What You Get at Disney World Resort Hotels By Price
By Dave Shute
WALT DISNEY WORLD RESORT PRICE CLASSES
Walt Disney World has a ton of hotels, and it groups most of them into three price classes:
Deluxe resorts, with the nicest rooms and grounds, best dining, best service, and highest prices
Value resorts, with tiny rooms, limited dining and service, but the lowest prices, and
Moderate resorts, in between the values and the deluxes, but a little closer to deluxes.
The image below gives you more specifics on what you can expect to find in each price class.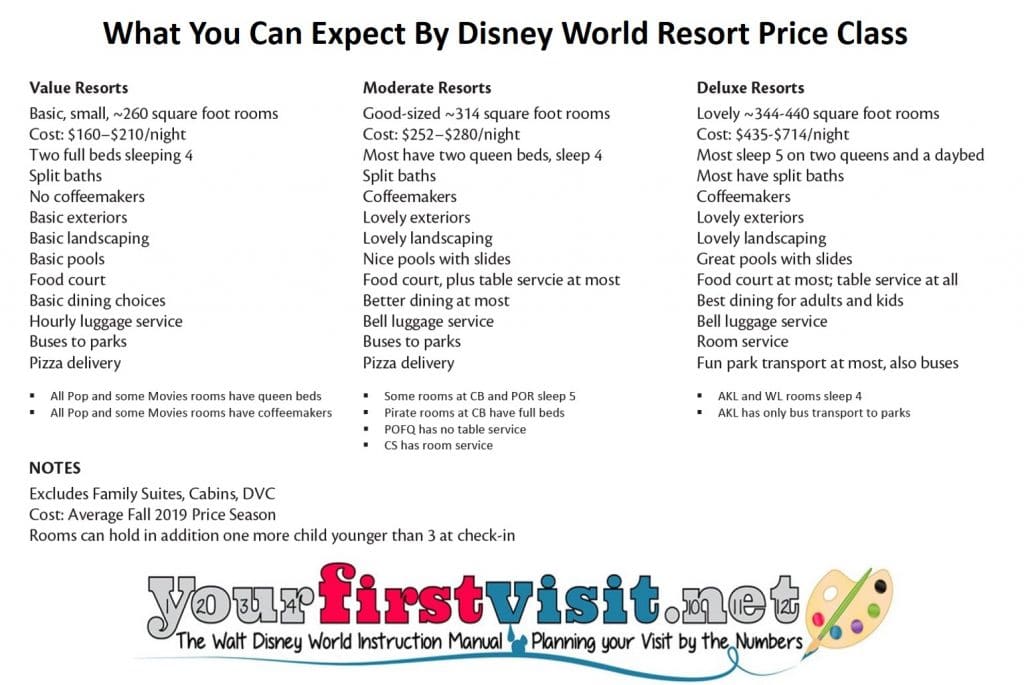 MORE ON WHERE TO STAY AT DISNEY WORLD


Follow yourfirstvisit.net on Facebook or Google+ or Twitter or Pinterest!!
RELATED STUFF