Disney World FastPass+ Higher Crowd Itinerary
By Dave Shute
Below is my FastPass+ based Disney World itinerary for higher crowd weeks.
If your arrival is May 27 or later the summer of 2017, use this for the first and second Sunday–including the FastPass+ you need to book for then–instead of what's written here!
It does not work all dates, and some dates that it mostly works it may need some little adjustments. Check your week here.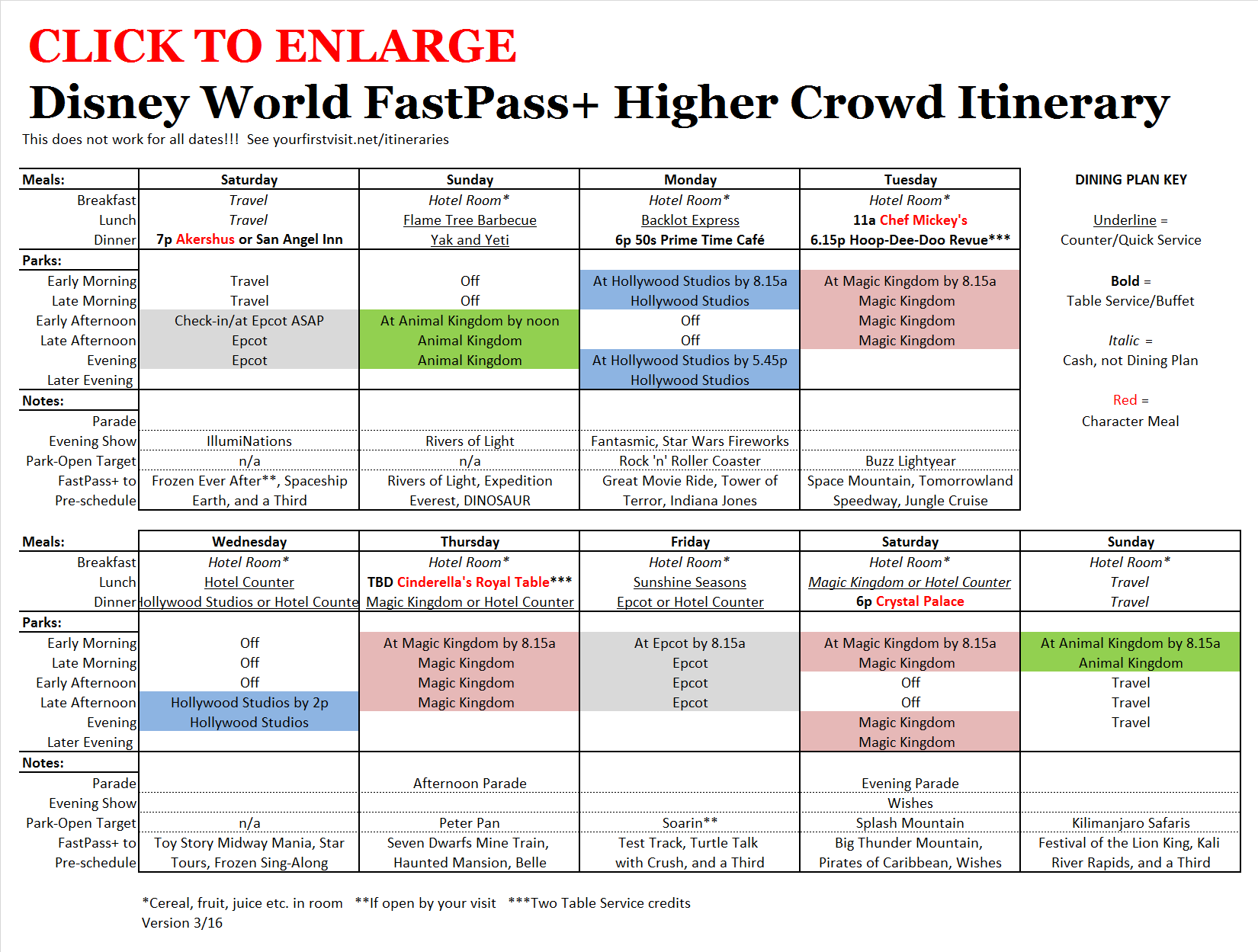 The recommended dining reservations and FastPass+ that make it work are in the To-Do List.
Daily agendas are in the links:


Follow yourfirstvisit.net on Facebook or Google+ or Twitter or Pinterest!!
RELATED STUFF