The Comfort Stations at Disney's Fort Wilderness Resort
By Dave Shute
(For the first page of this review of Disney's Fort Wilderness Resort, click here.)
THE COMFORT STATIONS AT FORT WILDERNESS
At Fort Wilderness's 15 comfort stations you'll find bathrooms, laundry rooms, ice machines, and resort information and notices.
They are generally air conditioned–though on my last visit, the air conditioning in the men's side of the comfort station between loops 1500 and 1600 wasn't working, although that in the laundry room was going strong.
Of the fifteen comfort stations, one is by the quiet pool in the Cabins area, and one serves the group campsite Creekside Meadow (it's accessible from loop 2000 as well). The other 13 are scattered among the 20 camping loops at Fort Wilderness.
Simple math will tell you not every loop has its own comfort station, so you will sometimes see people saying things like "Don't stay in Loop 1000, it doesn't have a comfort station." Such comments are largely silly, as there is a very close comfort station in loop 900.
If you do the math for campsites per comfort station including shared comfort stations, you get 13 loops with about 60 campsites per comfort station. Anomalies are loops 400 to 800, with over 110 sites among them per comfort station, loop 1100 with about 25 sites for its station, and loop 2000, with two (or three if you count Creekside Meadow) comfort stations for its ~70 campsites.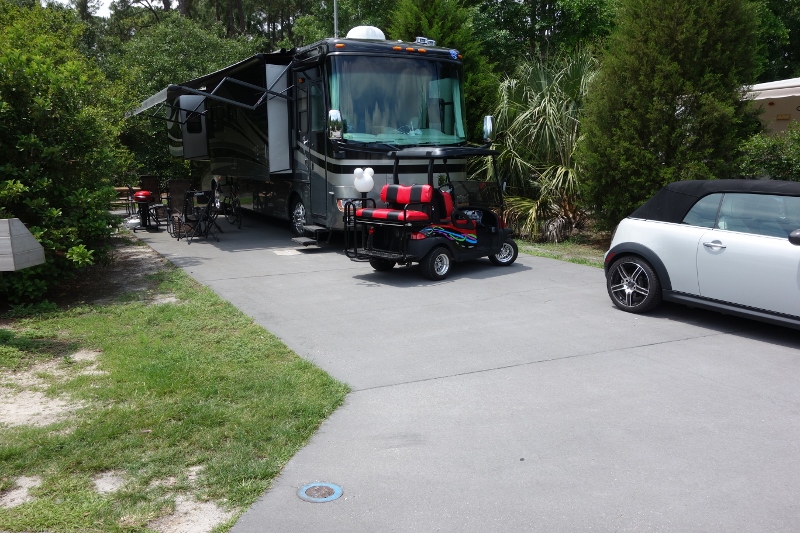 The only point of concern here is loops 400-800 with just two comfort stations serving ~235 campsites, but these are premium campsites intended for honking big Class As and fifth wheels, all of which have their own baths, many nicer than mine at home.
So unless you are tent camping in a premium loop–which you should not be doing–don't let the presence or absence of comfort stations in a loop much affect your loop choices.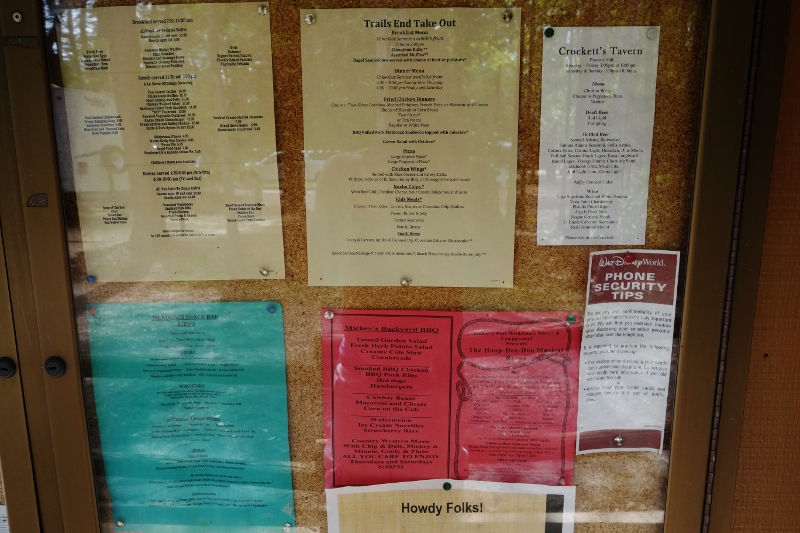 The comfort stations are cute little buildings with a lot of helpful notices on their outside walls. Examples are above and below.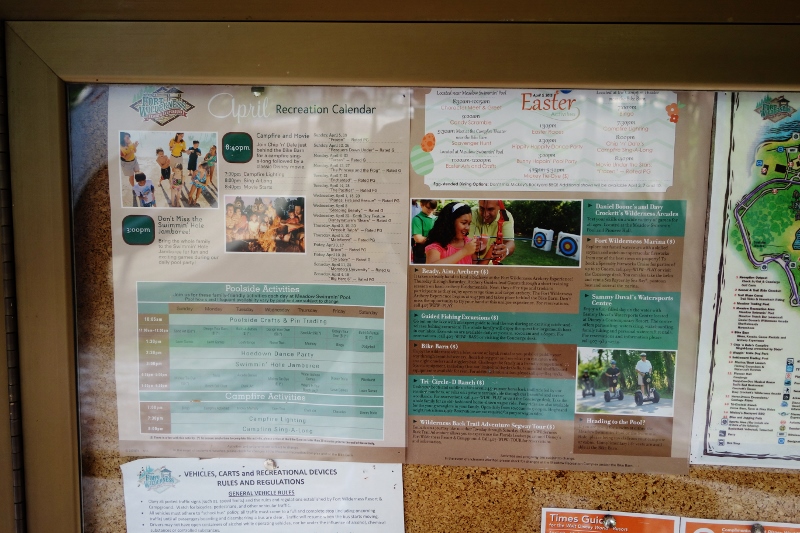 Items covered include menus for the dining options at Fort Wilderness, movie and other activity schedules, and various rules–e.g. about what kind of portable fire-pits can be used.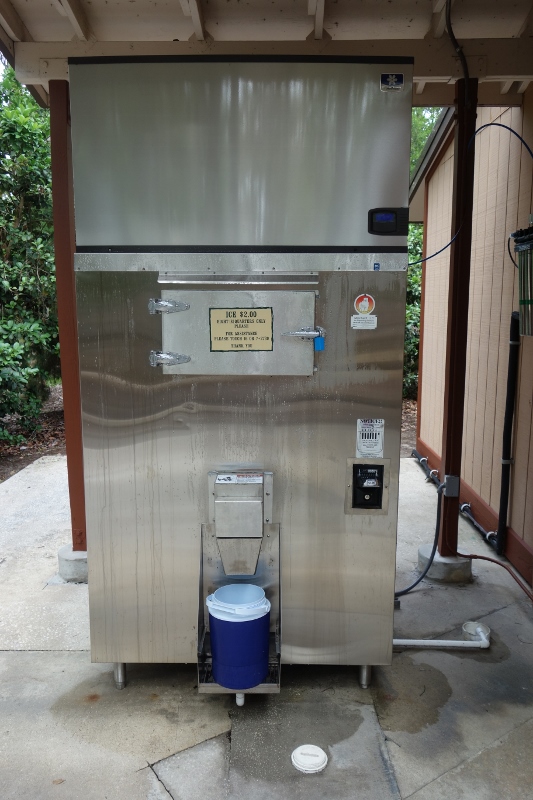 Outside you"ll also find a coin-operated ice machine.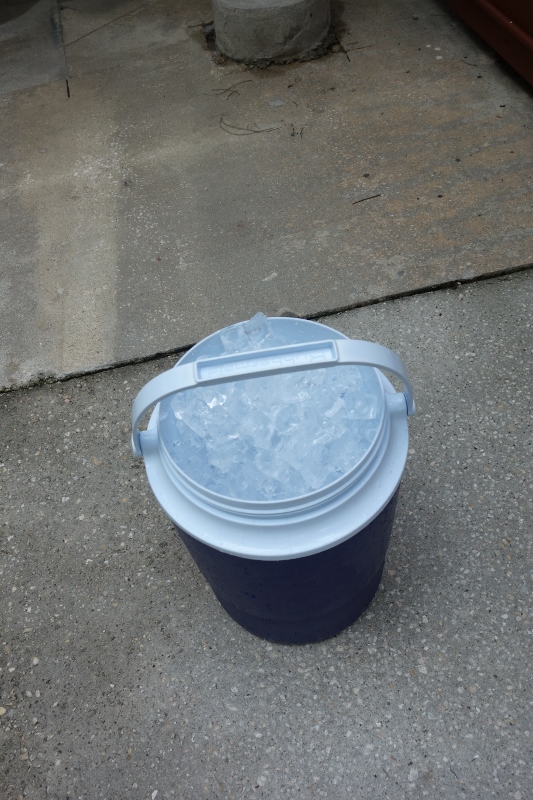 It turns out that my drink cooler is the perfect size for getting a load of ice.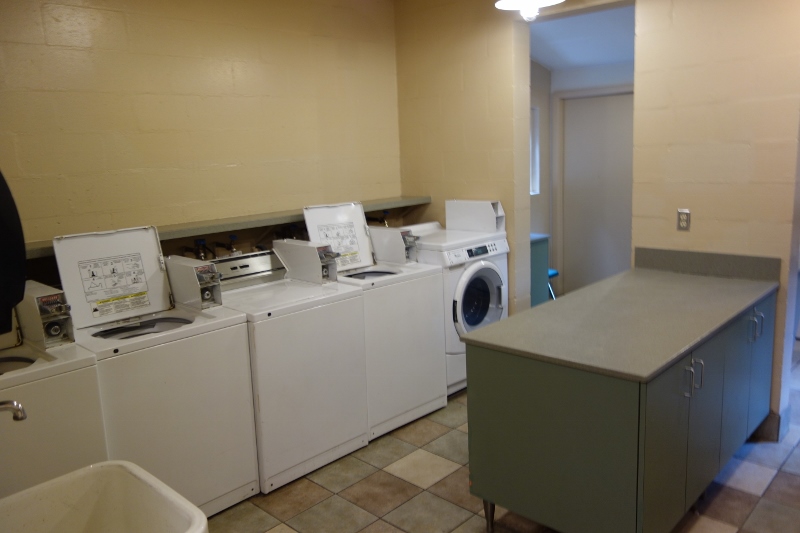 In the center inside is a laundry room with washers and dryers.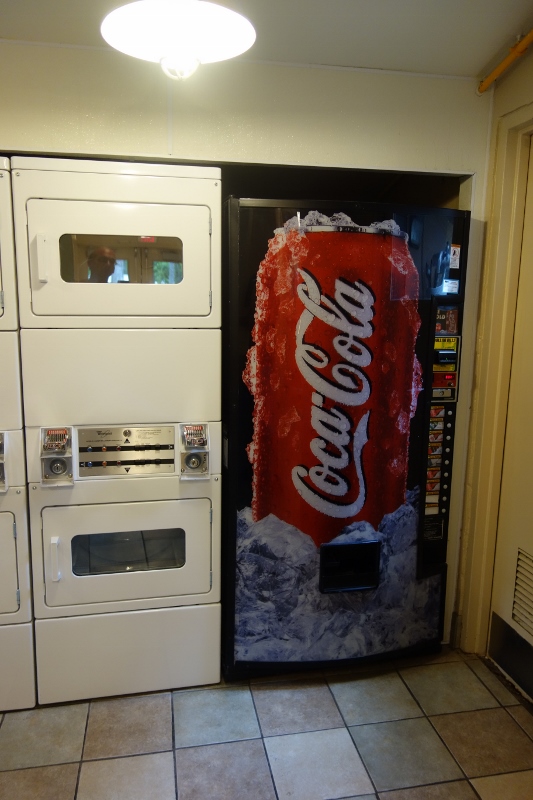 Cold drinks and various laundry supplies are also available here.  Right now, it's all quarters–there's a change machine–but laundry rooms at Fort Wilderness are expected to move to a mix of quarters and credit cards soon.
On either side of the laundry room are the restrooms.  They are clean, bright, well-appointed, have plenty of hot water, and for most but not for me are air-conditioned. You need your MagicBand to access them late at night.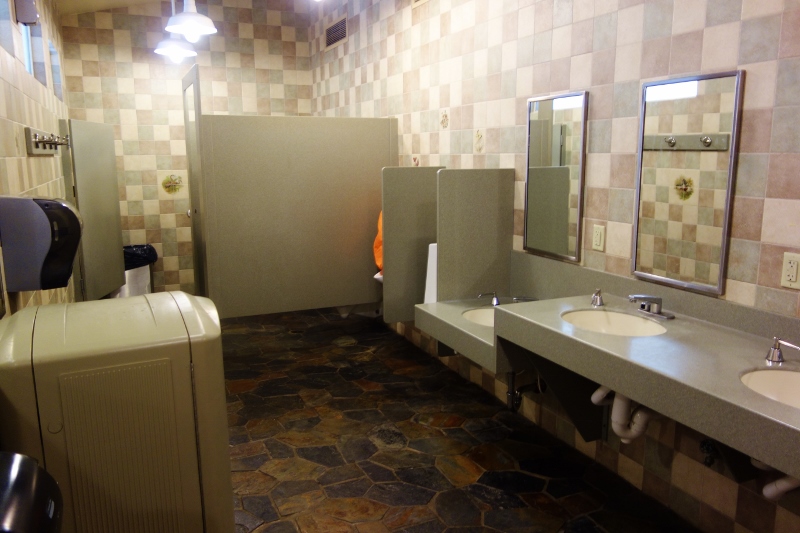 Sinks and toilets are on one side…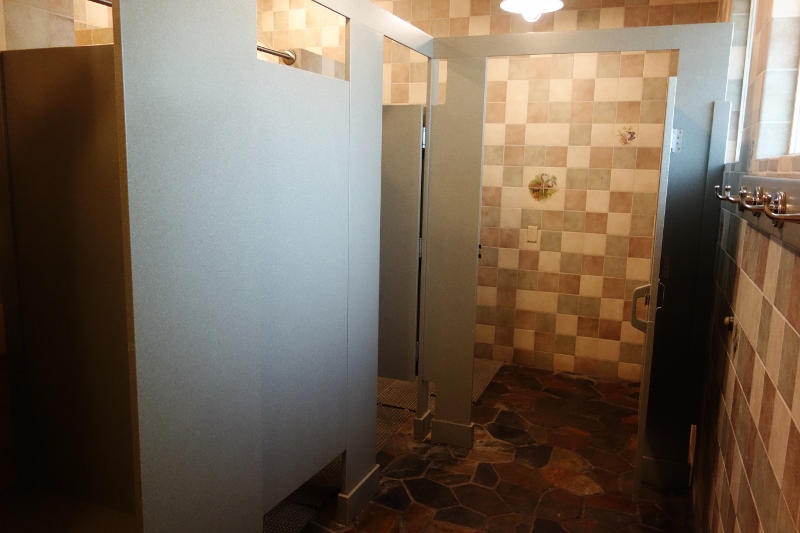 …and the other side has showers.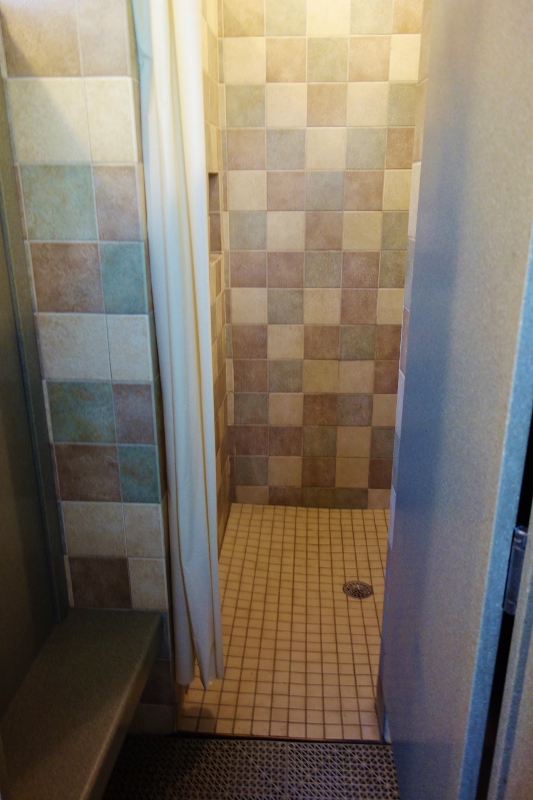 Each shower area has an outer dressing area and an inner shower area, and one of them has extra accessibility features.

TOPICS COVERED IN THIS REVIEW OF DISNEY'S FORT WILDERNESS
OTHER KEY PAGES FOR WHERE TO STAY AT DISNEY WORLD


Follow yourfirstvisit.net on Facebook or Twitter or Pinterest!!
RELATED STUFF