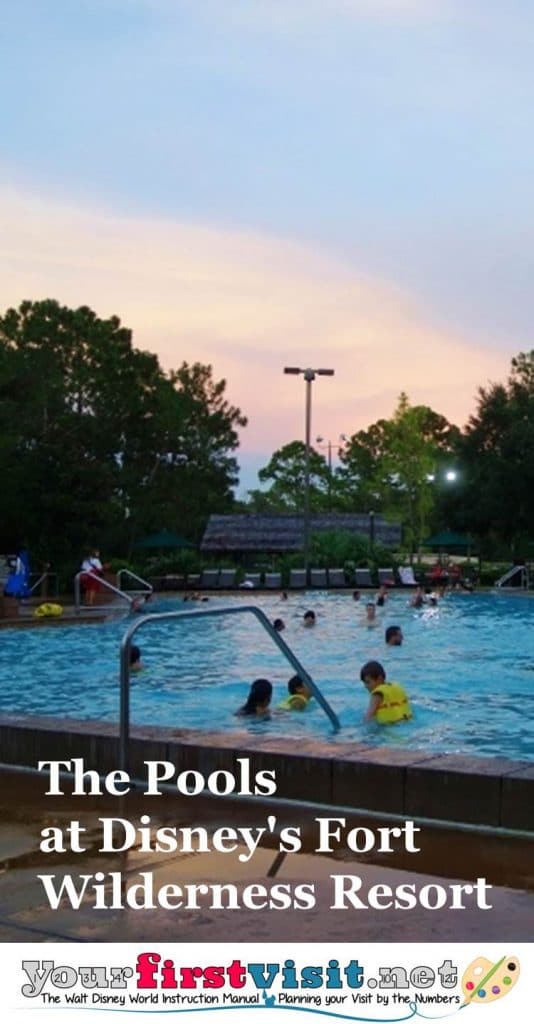 (For the first page of this review of Disney's Fort Wilderness Resort, click here.)
Disney's Fort Wilderness Resort has two pools.
In the Cabins area, there's a small quiet pool.
At the center of Fort Wilderness is the Meadow area. Here's you'll find the main pool, the Meadow Swimmin' Pool.
THE MEADOW SWIMMIN' POOL AT DISNEY'S FORT WILDERNESS RESORT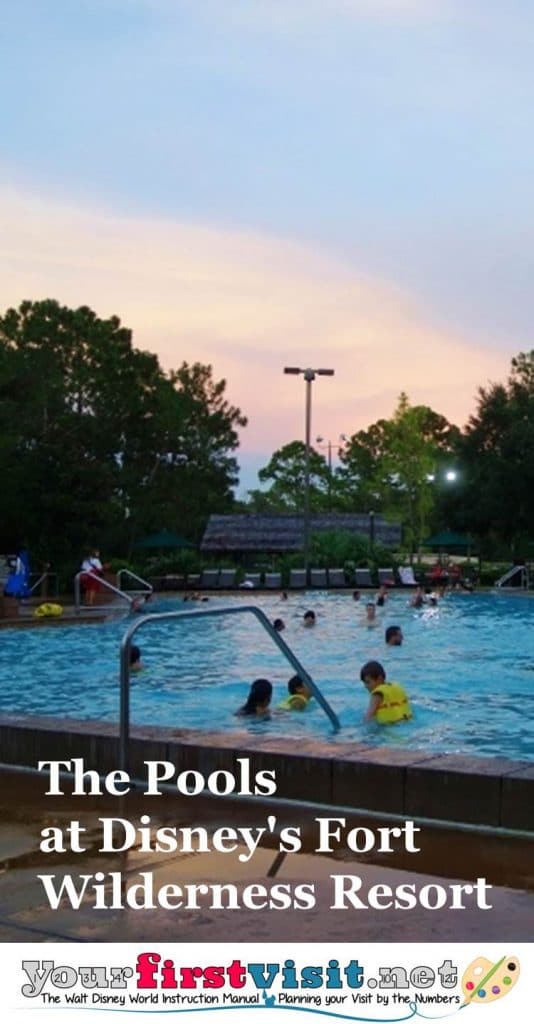 The Cabins at Fort Wilderness were reclassified as a "moderate resort" in 2009, and at that time the Meadow pool was upgraded with a bit of theming and a 67 foot corkscrew water slide.
The pool area overall has as many amenities as you'll find anywhere in a Disney resort, but the look of the main pool remains a little weak–frankly, it looks like an inexpensive campground pool, not like a resort pool…
The pool is also small for the thousands of people who might be staying in Fort Wilderness at any given time.
Here's some shots of the pool: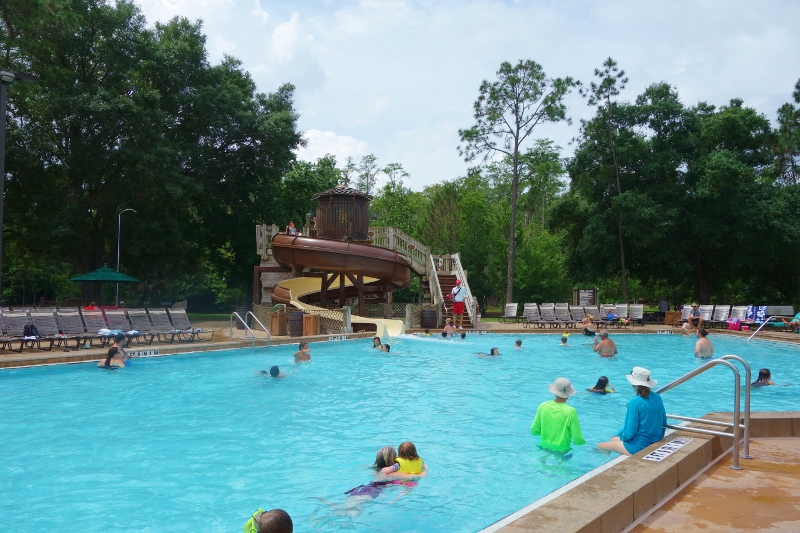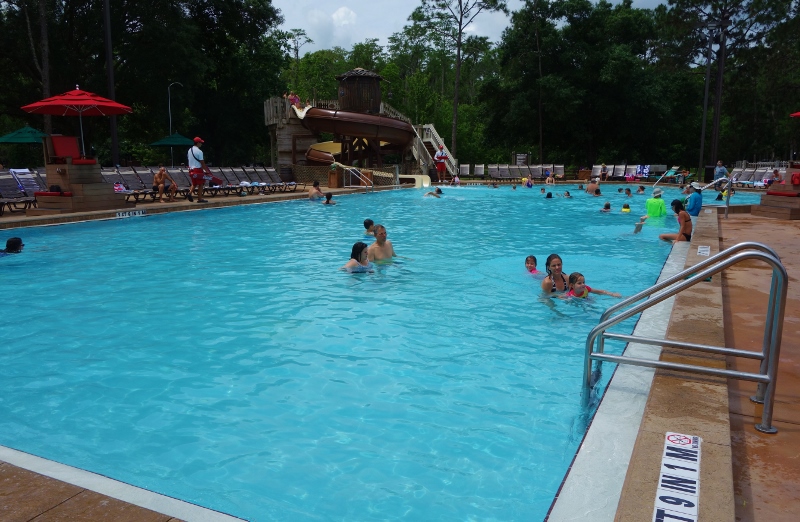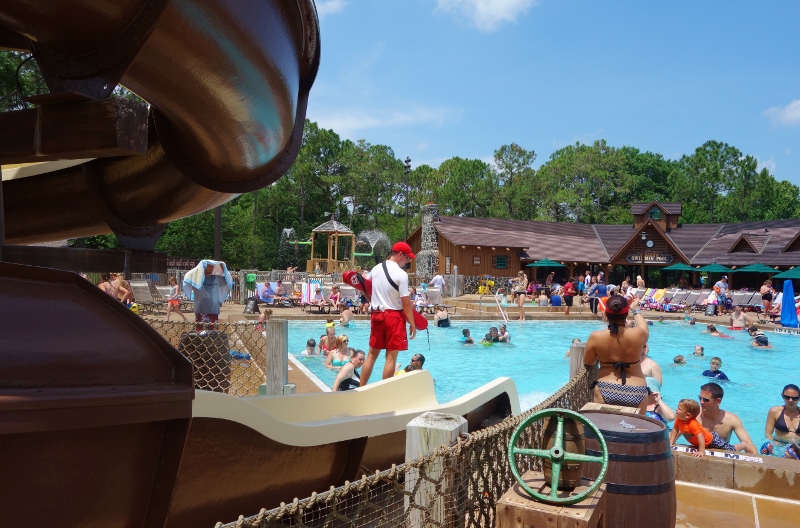 …and a closer view of the water slide: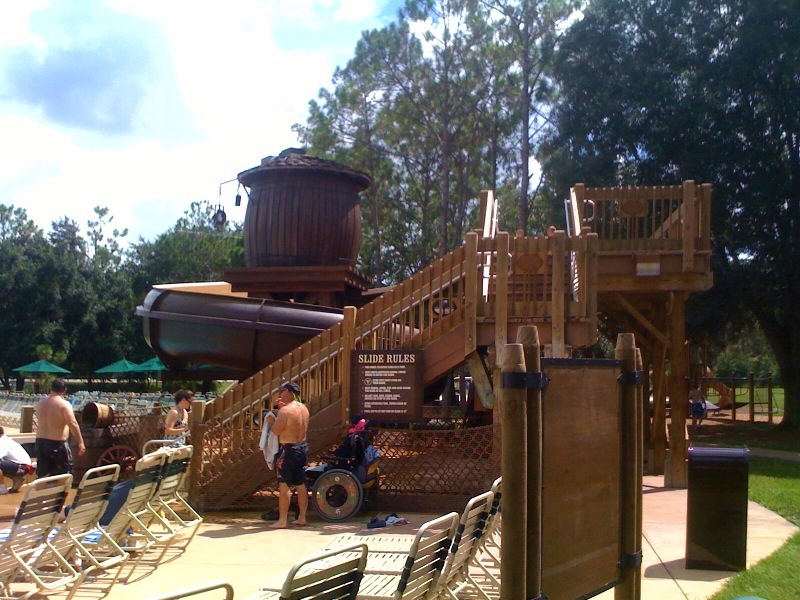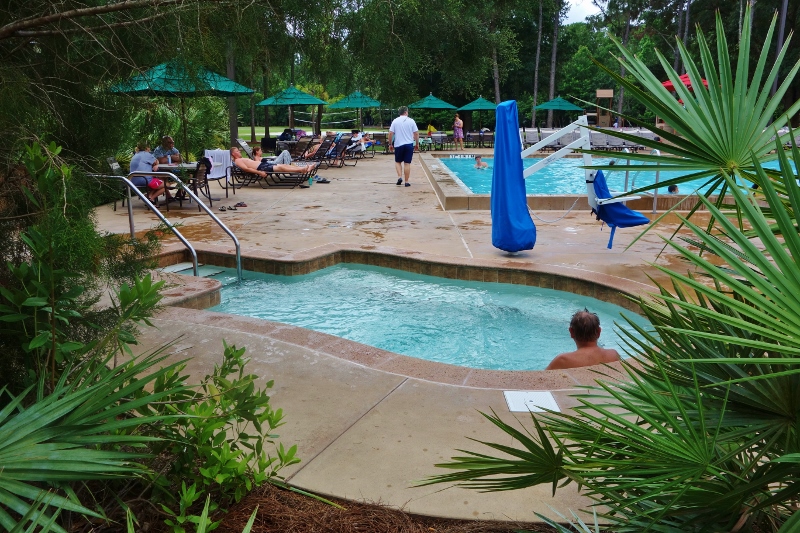 There's a hot tub here…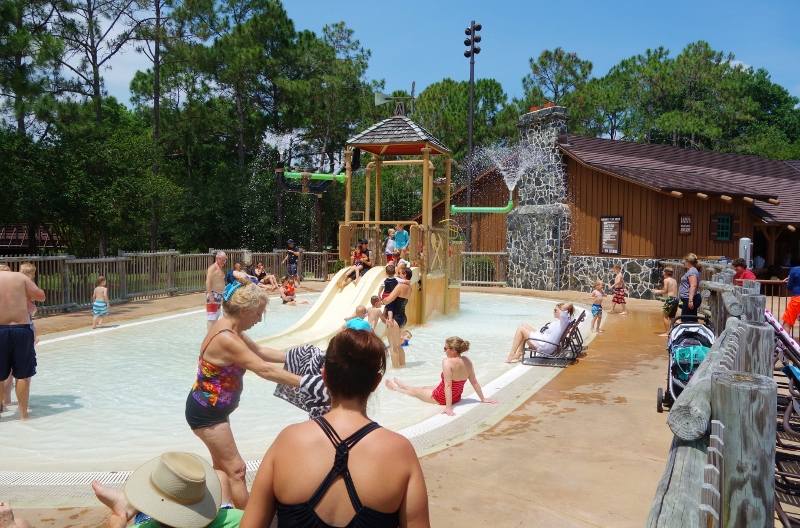 …and a kids water play area.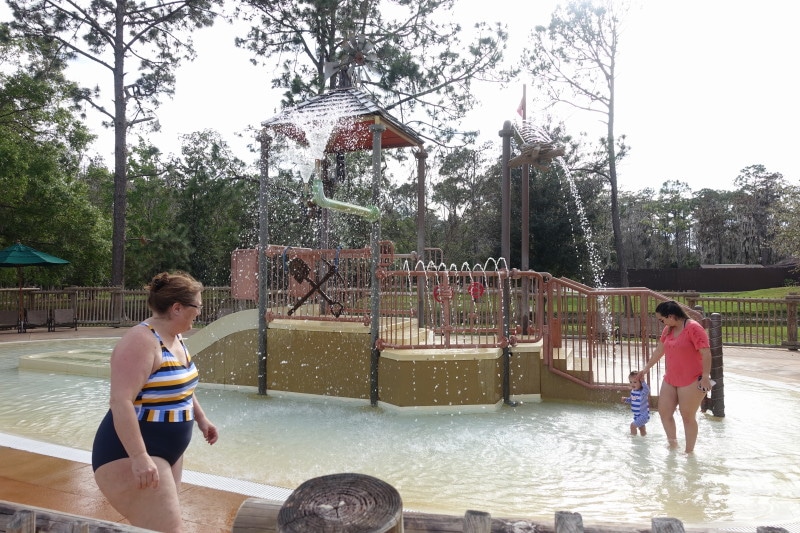 Another image from the water play area.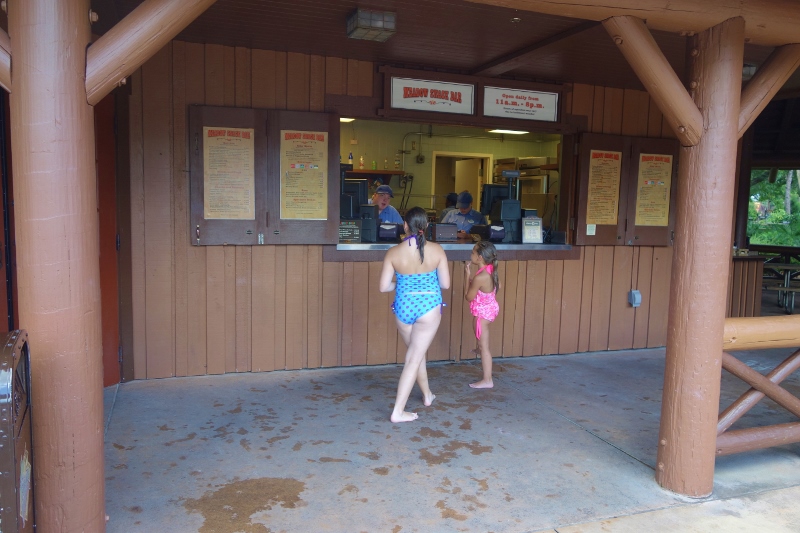 The Meadow Swimmin' Pool also has a pool snack bar…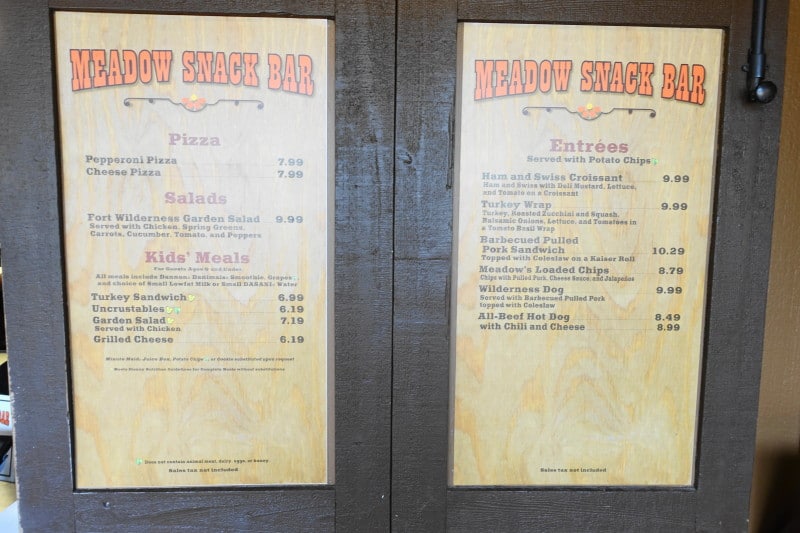 …with a bit of a menu–I like the pulled pork here.
The food available here is handy, given the distance of the pool from many sites.  For the current menu, see this. More food and snacks are available in the nearby Meadow store.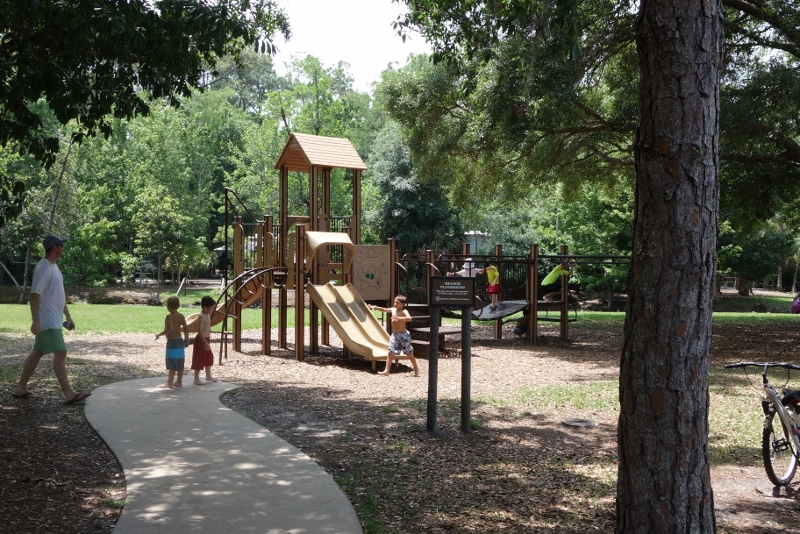 Also here is one of the many, many playgrounds scattered around the resort…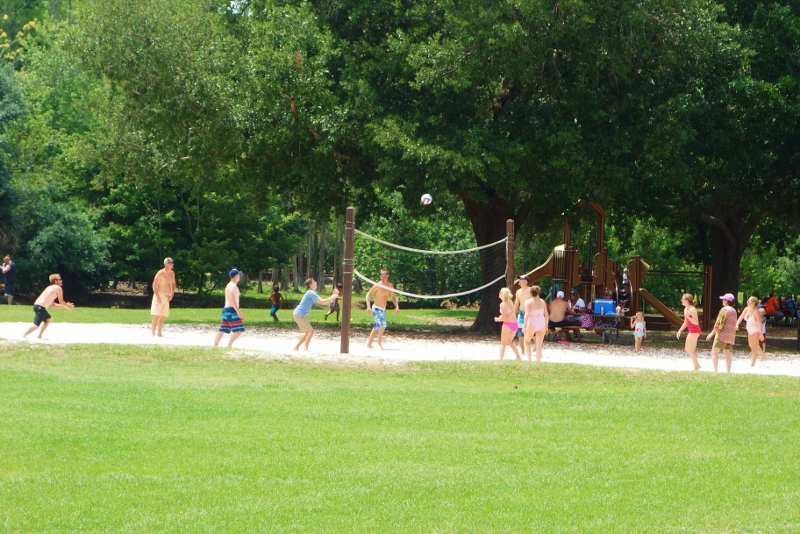 …a volleyball court…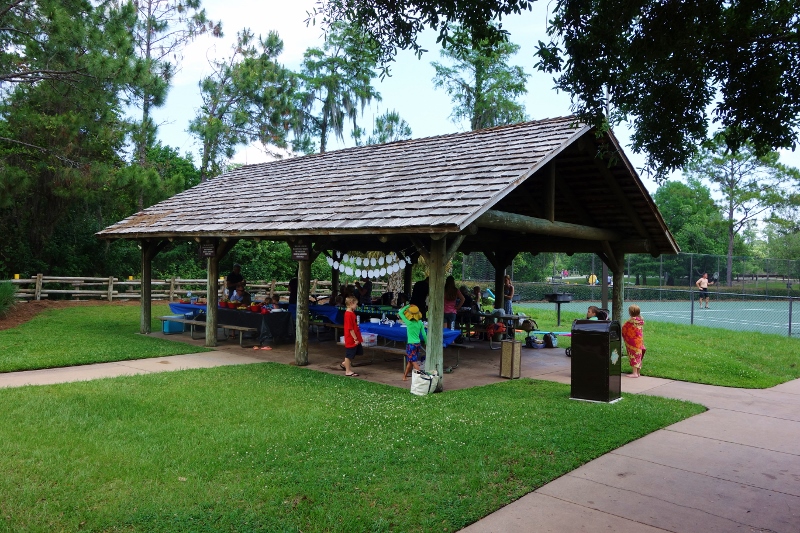 …a picnic shelter…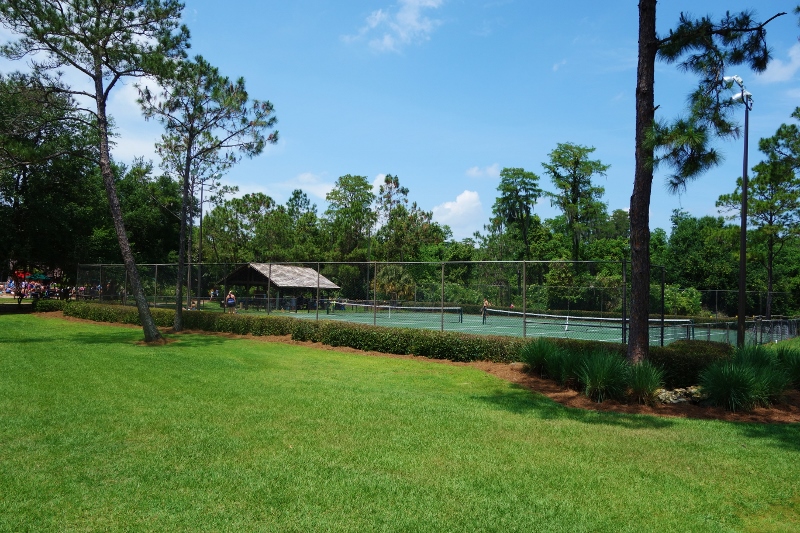 …and tennis courts.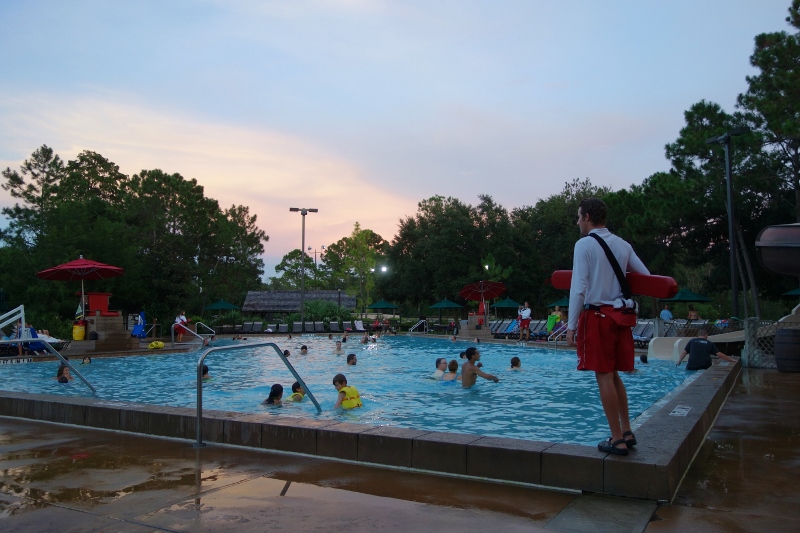 There's nothing wrong with this pool, and it has pretty much every amenity you could ask for. It's just not as nice as the pools at the other moderate resorts…
THE QUIET POOL AT FORT WILDERNESS
Back in the Cabins area, between loops 2500 and 2700, is a second, smaller pool.
It has no real theming…it's just a pool.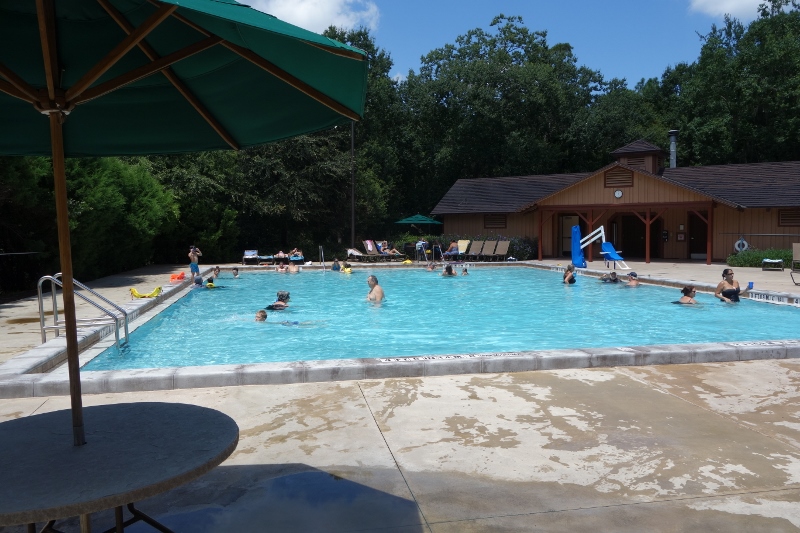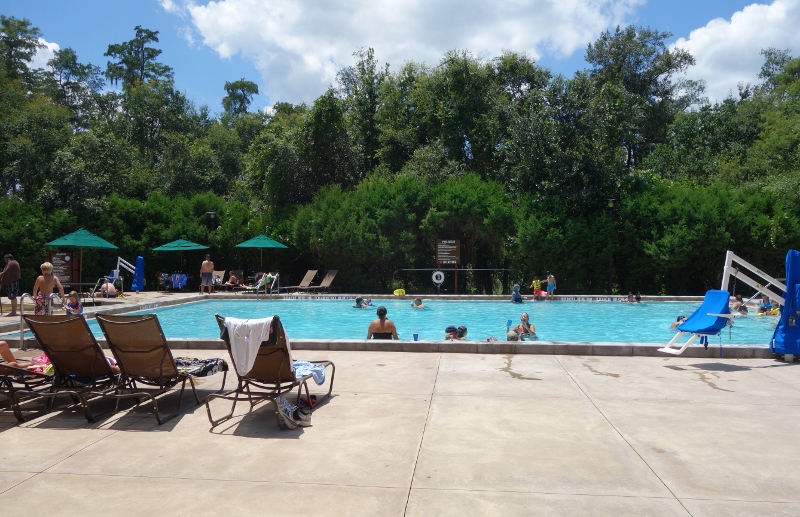 It does have a hot tub.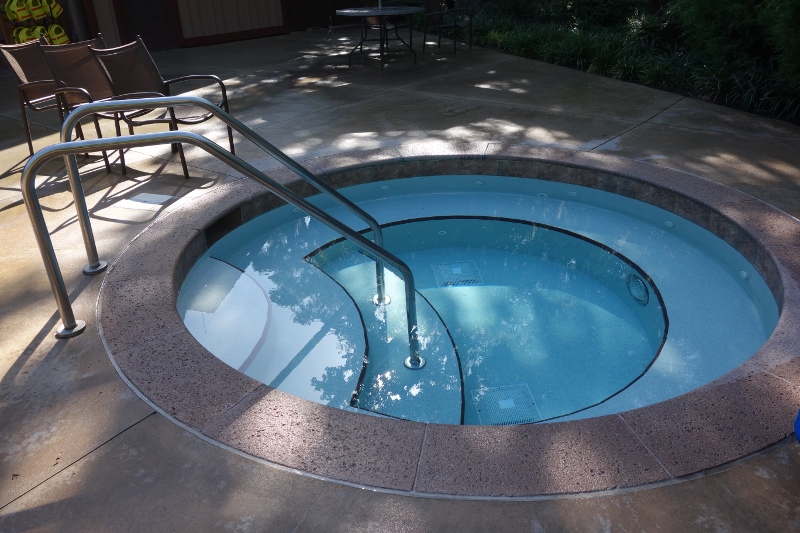 This pool is handy for Cabin visitors who don't wish to make their way to the Meadow pool, and is more likely to have available deck chairs. It's not worth the trip from most campsite loops, although those in loop 2000 and 2100 might want to take a look.
This review continues here.
TOPICS COVERED IN THIS REVIEW OF DISNEY'S FORT WILDERNESS
OTHER KEY PAGES FOR WHERE TO STAY AT DISNEY WORLD


Follow yourfirstvisit.net on Facebook or Twitter or Pinterest!!