Amenities at Disney's Fort Wilderness Resort: The Settlement
By Dave Shute
(For the first page of this review of Disney's Fort Wilderness Resort, click here.)
THE SETTLEMENT AREA AT DISNEY'S FORT WILDERNESS RESORT
In the Settlement at the very north end of Fort Wilderness, you'll find a shop, Pioneer Hall, where the wonderful Hoop-Dee-Doo Revue is found, and also the restaurant Trail's End, a bar, the former location for the seasonal Mickey's Backyard Barbecue–which apparently is closing because of construction in the area–and other amenities.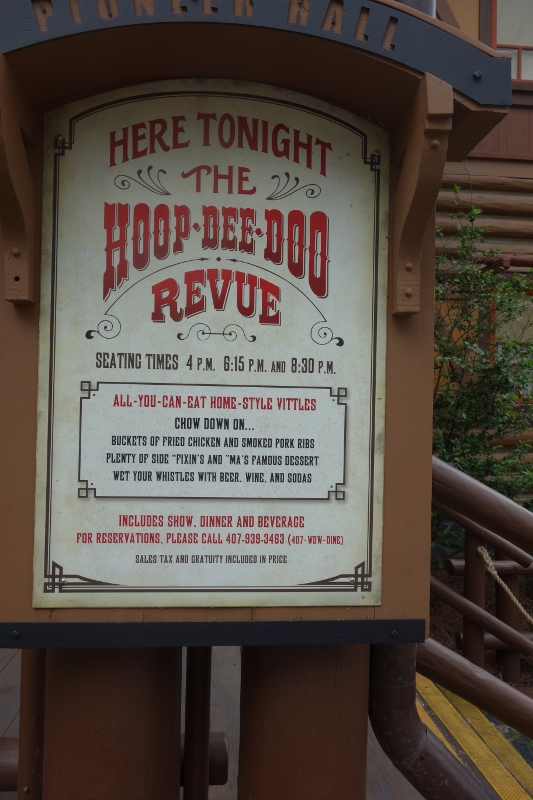 Hoop-Dee-Doo can sell out months ahead, so you typically can't just show up at it and dine.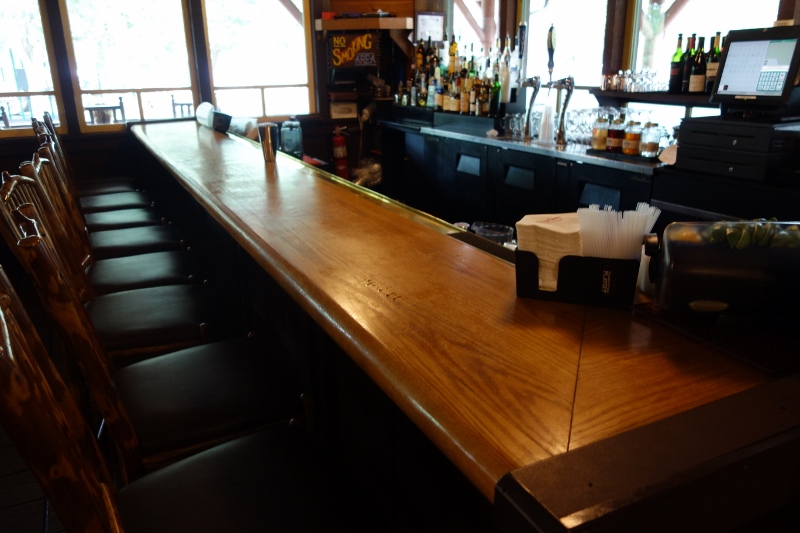 Fort Wilderness is really built for people who cook most of their on-resort meals in their cabin or campsite, not for dining in its facilities, but Trail's End (and its bar, Crockett's Tavern, shown above) is easier to get into.
Here's the reviews of each of these dining venues from our book from our book, The easy Guide to Your Walt Disney World Visit 2020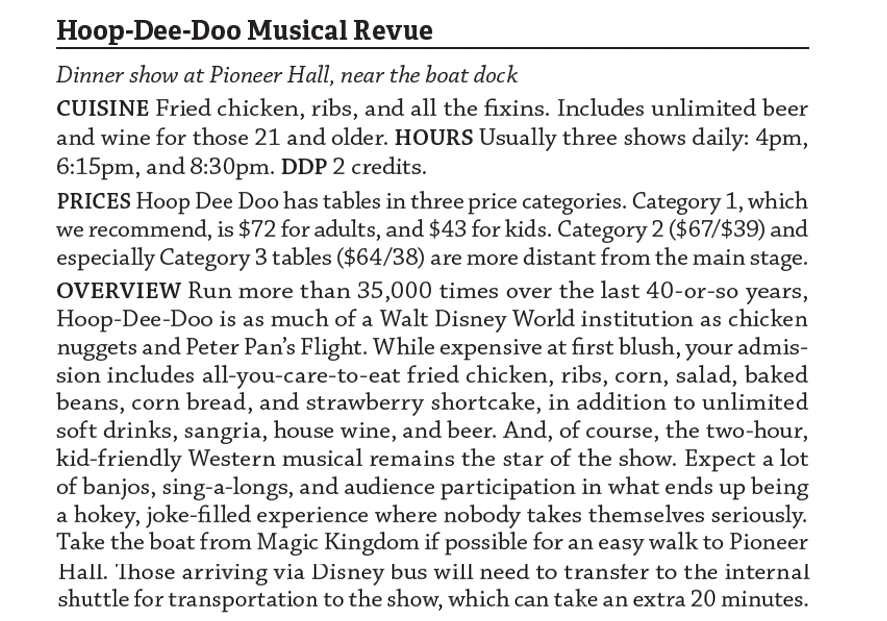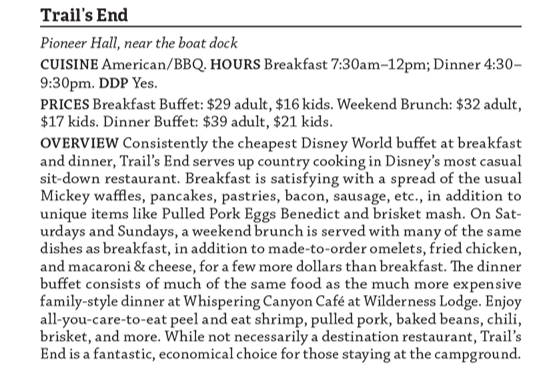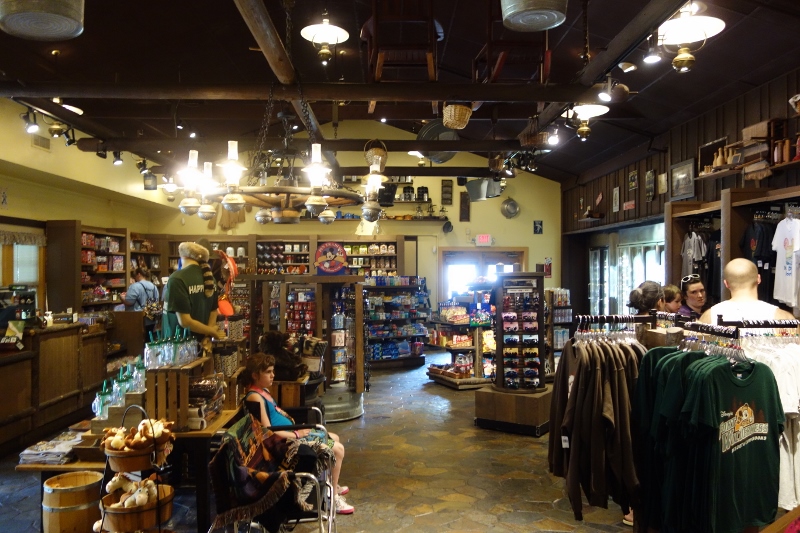 Also in the Settlement area is another shop, thinner on food and much thinner on camping gear than the other Fort Wilderness shop at the Meadow.
There's lots of other fun stuff in the Settlement: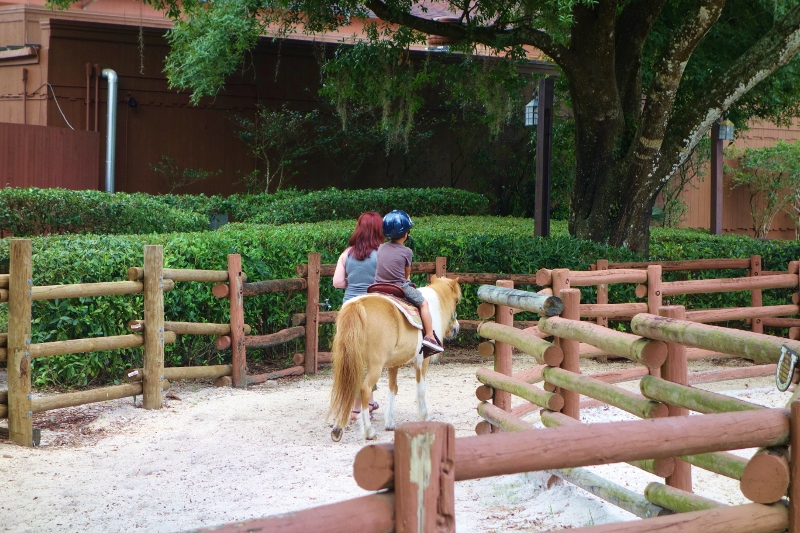 Pony rides…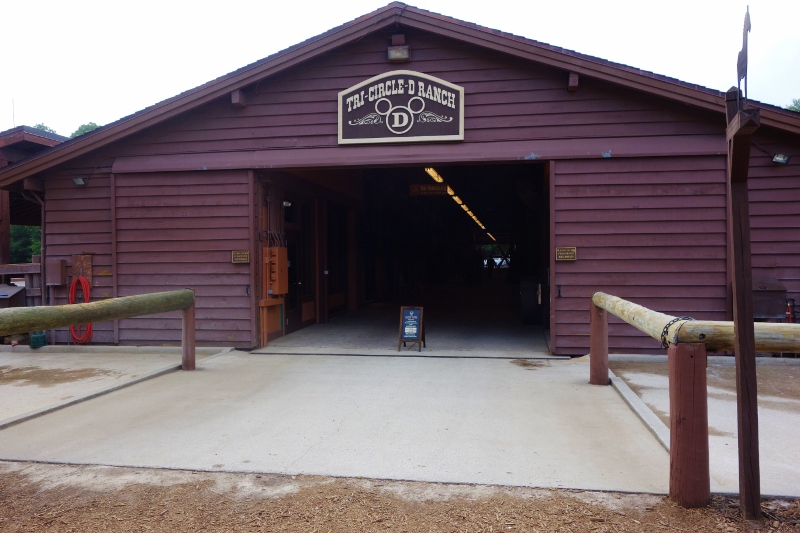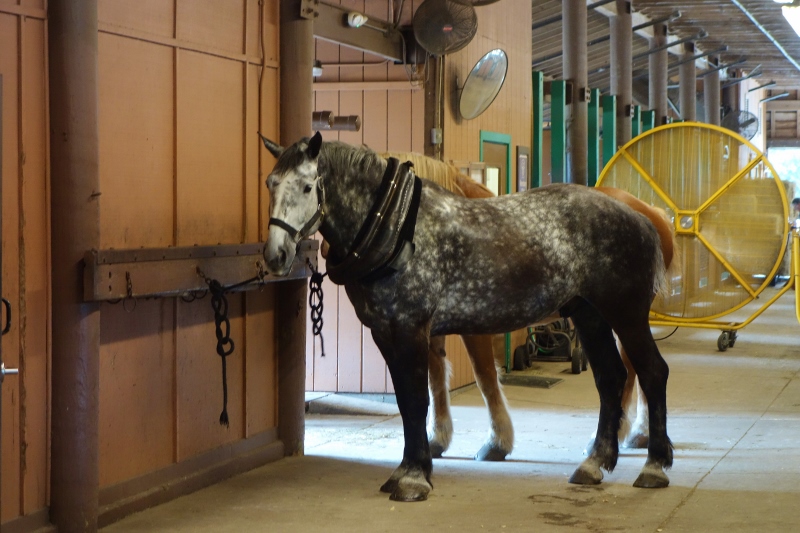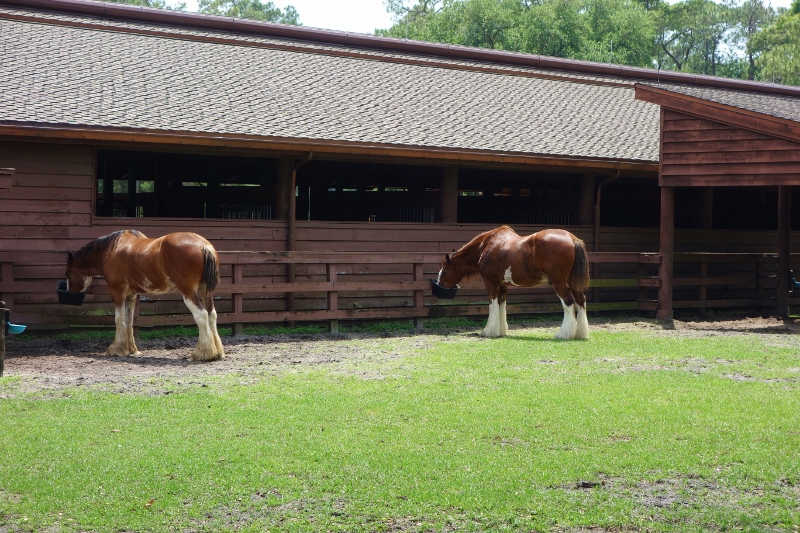 …a stable where Disney's working horses are kept and where you can see a little history about them (trail rides are available from another stable, near the Outpost)…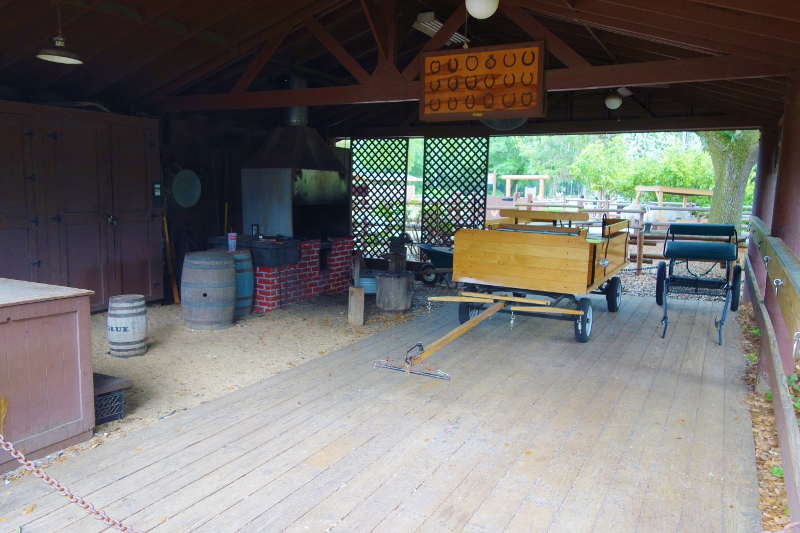 …a blacksmith's shop…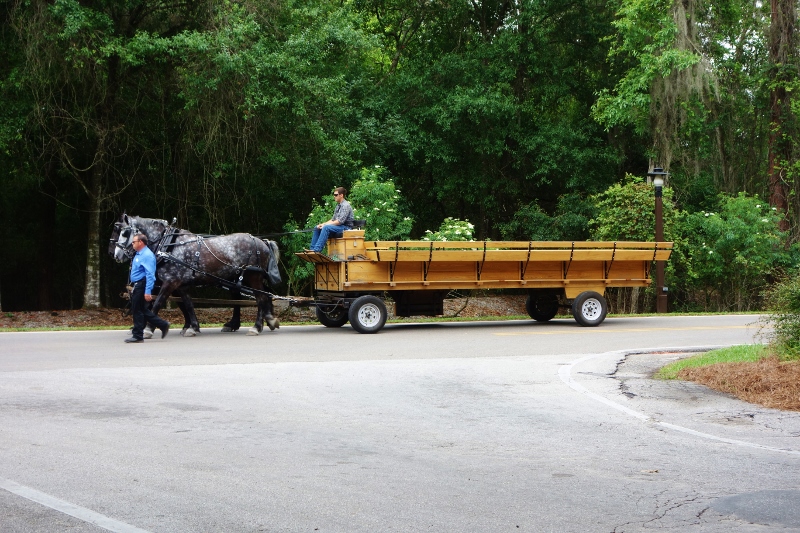 …and various horse-drawn rides.
Beyond all this at the very northern end of the Settlement is a lovely beach…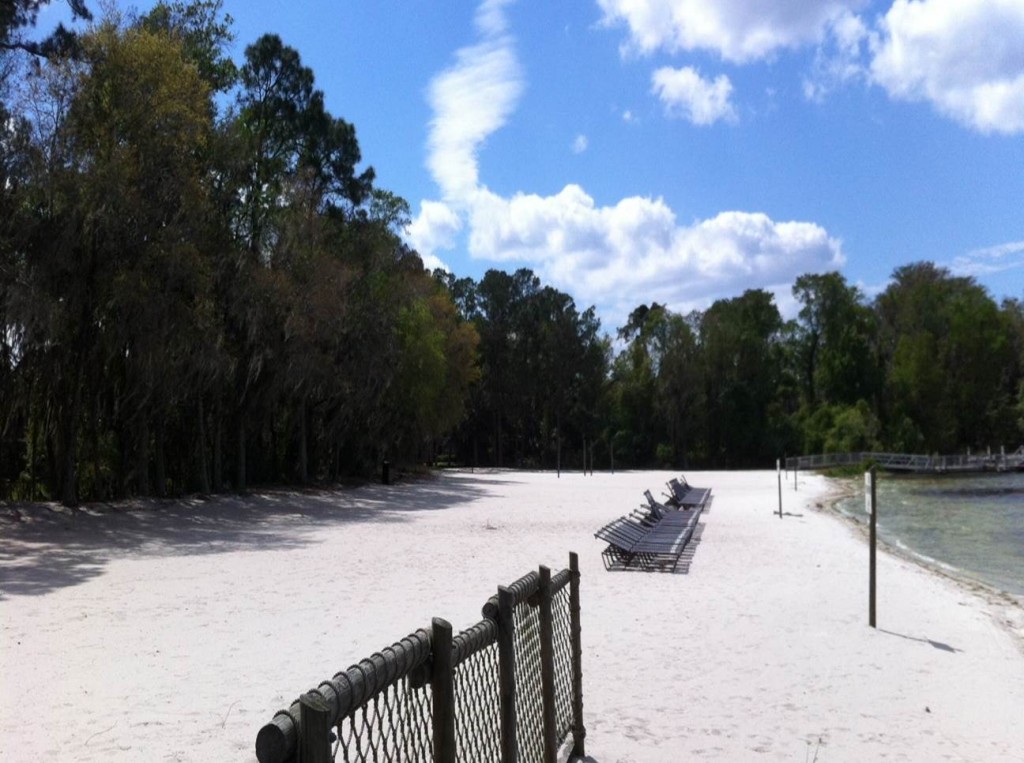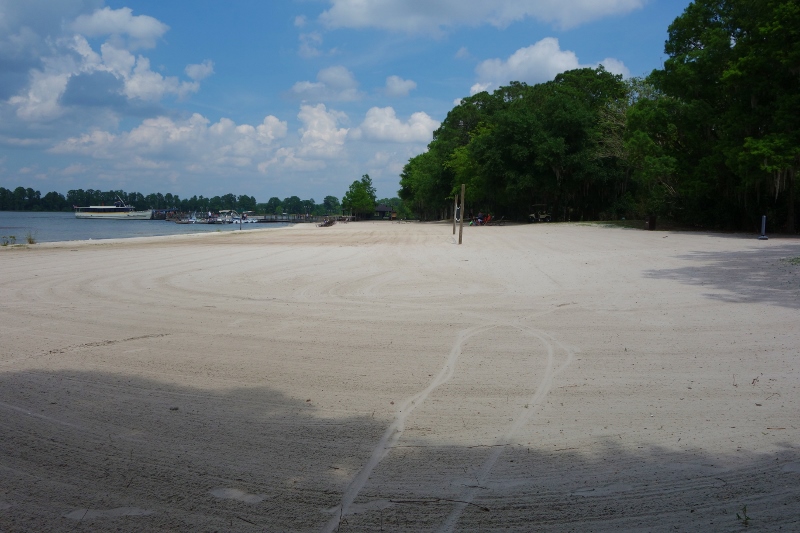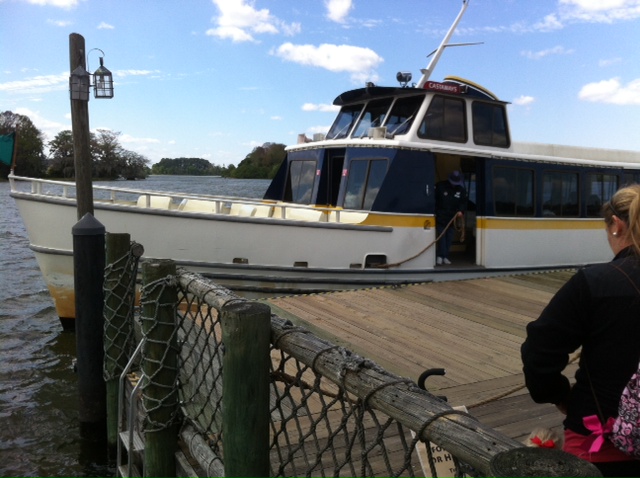 …and a dock where you catch one of the two boat routes that operate from here–one to the Magic Kingdom, and the other to the two other resorts on Bay Lake, the Wilderness Lodge and the Contemporary Resort. The Magic Kingdom boat takes 12-15 minutes, and operates every 10-20 minutes.
For those aiming to get to the Magic Kingdom before rope drop, usually the best strategy is to take the boat to the Contemporary and walk from there, as the Magic Kingdom boat often does not begin operating until 30 minutes before open.
This review continues here!
TOPICS IN THIS REVIEW OF DISNEY'S FORT WILDERNESS RESORT
OTHER KEY PAGES FOR WHERE TO STAY AT DISNEY WORLD


Follow yourfirstvisit.net on Facebook or Twitter or Pinterest!!
RELATED STUFF