Amenities at Disney's Caribbean Beach Resort
By Dave Shute
(For the first page of this review of Disney's Caribbean Beach Resort, see this.)
AMENITIES AT DISNEY'S CARIBBEAN BEACH RESORT
Check-in and most concierge services at Disney's Caribbean Beach Resort are at the "Customs House."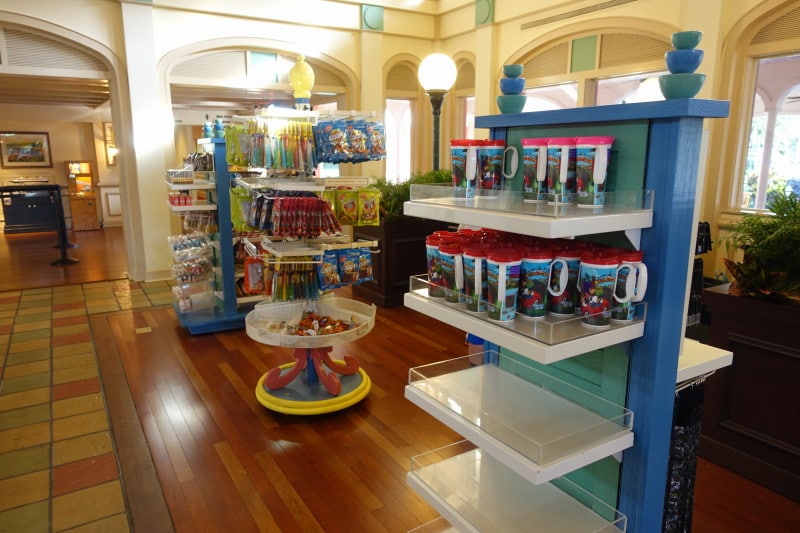 You'll also find a small selection of snacks here.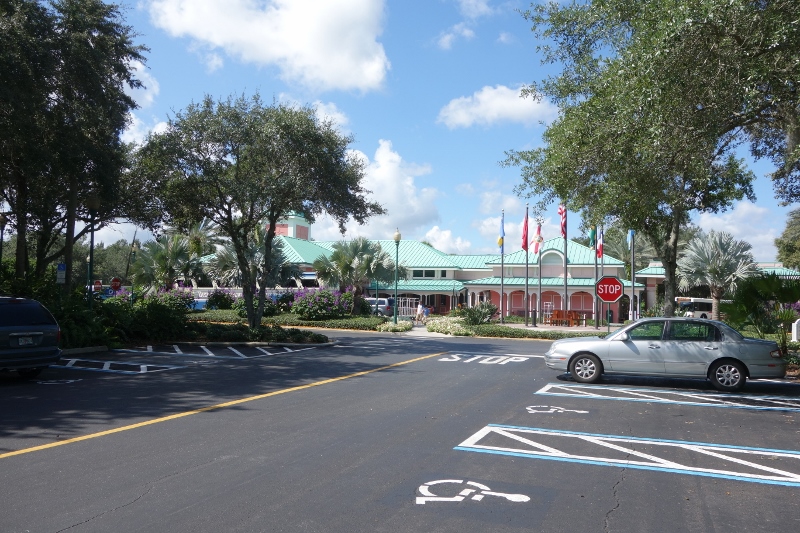 After a major construction project kicked off at Caribbean Beach in May 2017, you can no longer walk to the Custom House–which was never convenient, anyway, except from the now-gone Barbados.
Instead, an internal bus route will take those without cars to and from Custom House and the villages that make up Caribbean Beach's accommodations areas.
Before the area was closed for refurb, there used to be a second concierge location in Old Port Royale that was more convenient for most then Custom House.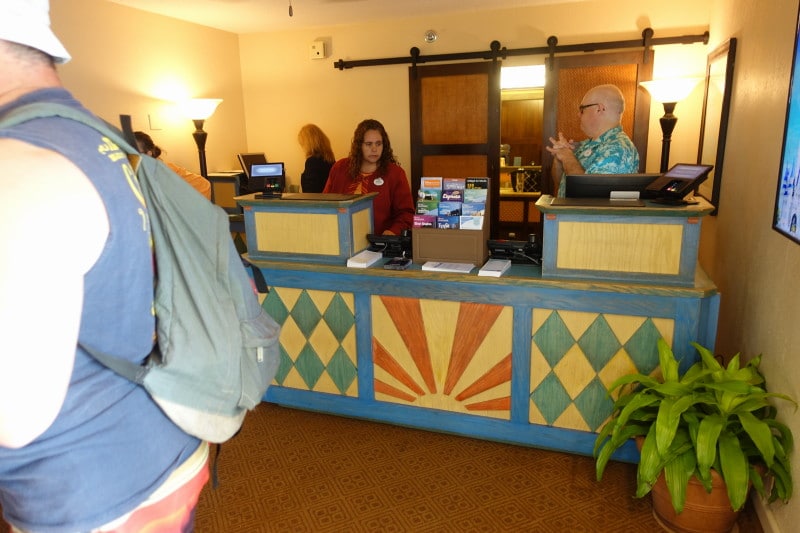 This second spot is now temporarily located in Trinidad South, in Building 31, room 3109.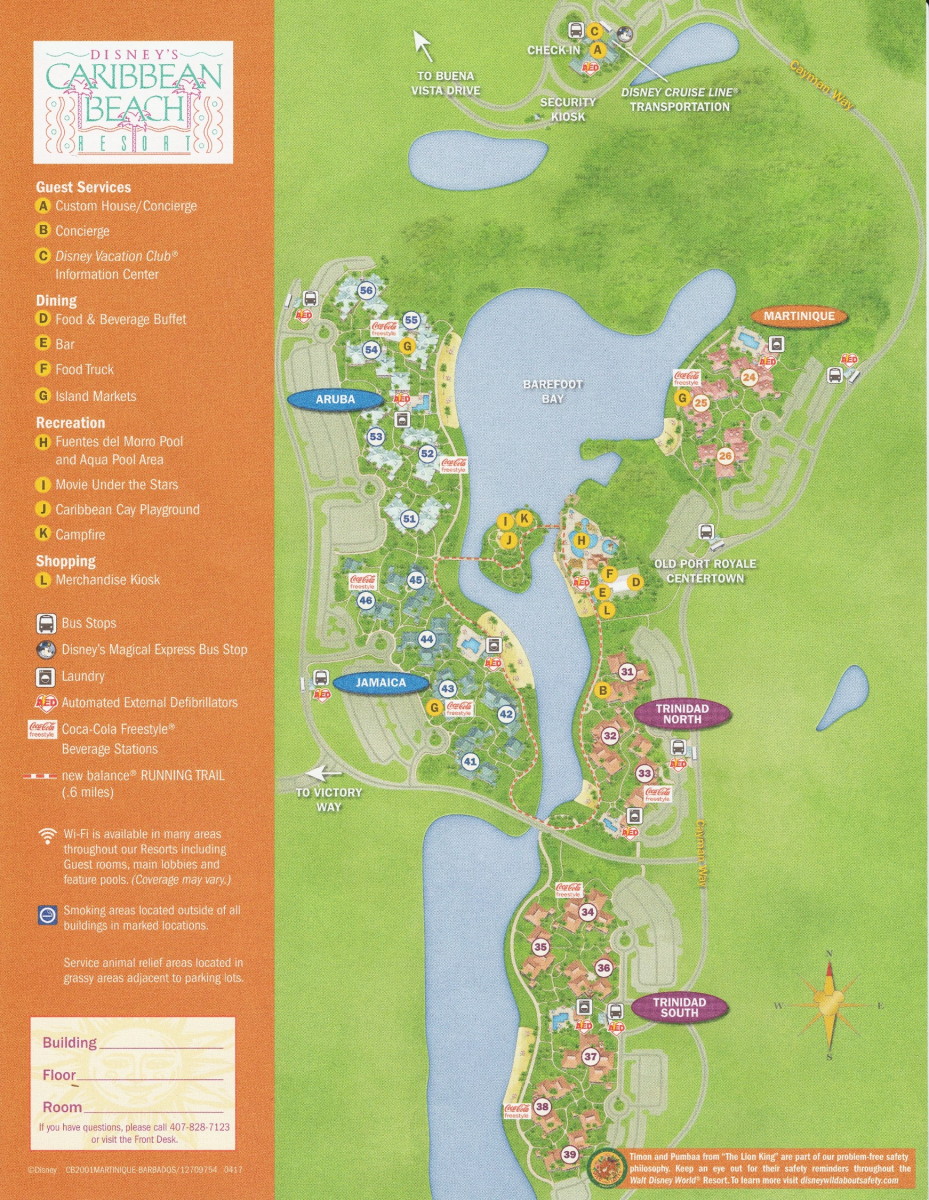 Once you are settled, check the map.  At Aruba and Martinique a different bus stop than "yours" may be closer to your accommodations building.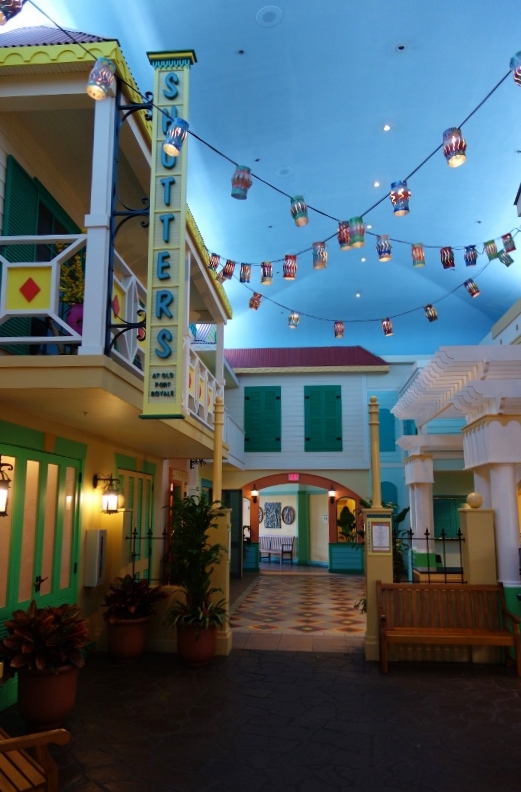 Until the May construction launched, Old Port Royal in Centertown was the locus of most of the amenities at Caribbean Beach, especially dining and shopping.
These are now closed, and the old dining has been temporary replaced with several options, some in Centertown and some not.  All the details on dining at Caribbean Beach during the refurb are here.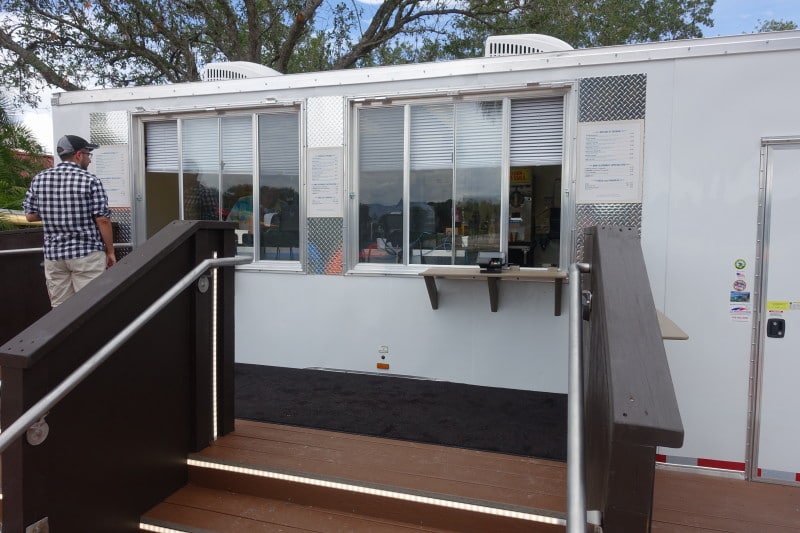 The old bar is also closed, replaced by this ugly but functional alternative.
Shopping has the thinnest set of replacements, including the minor area in Custom House noted above…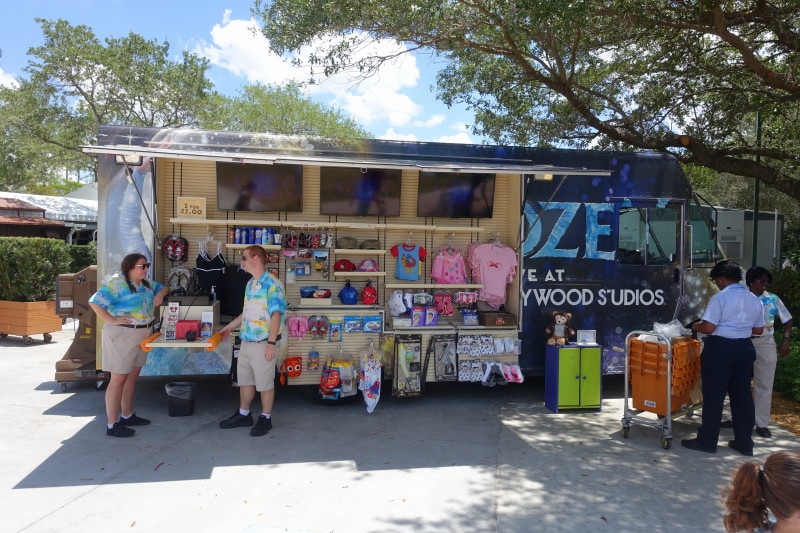 …a two-sided truck in Centertown…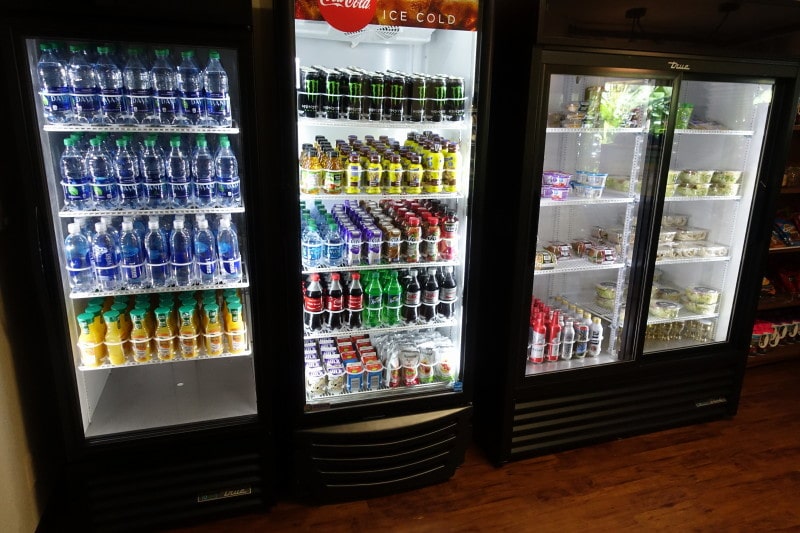 …and three "Island Markets–in Martinique, Jamaica, and Aruba, where the main focus is snacks.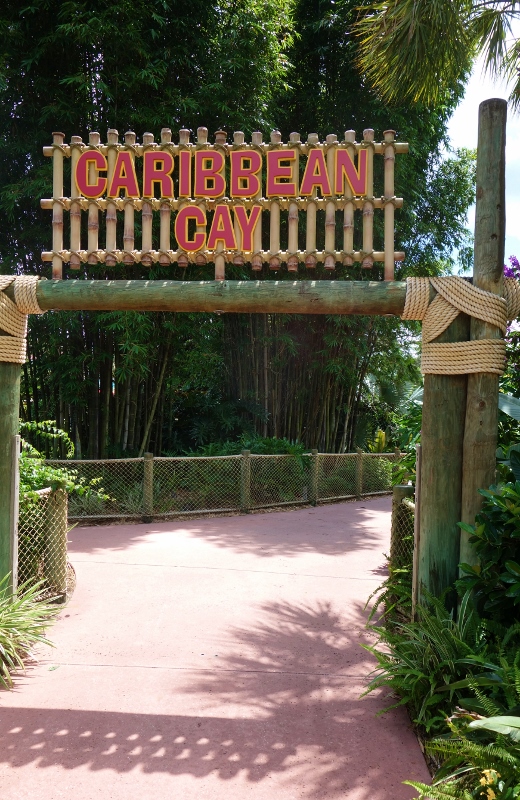 There's fishing holes on Caribbean Cay, just outside Centertown.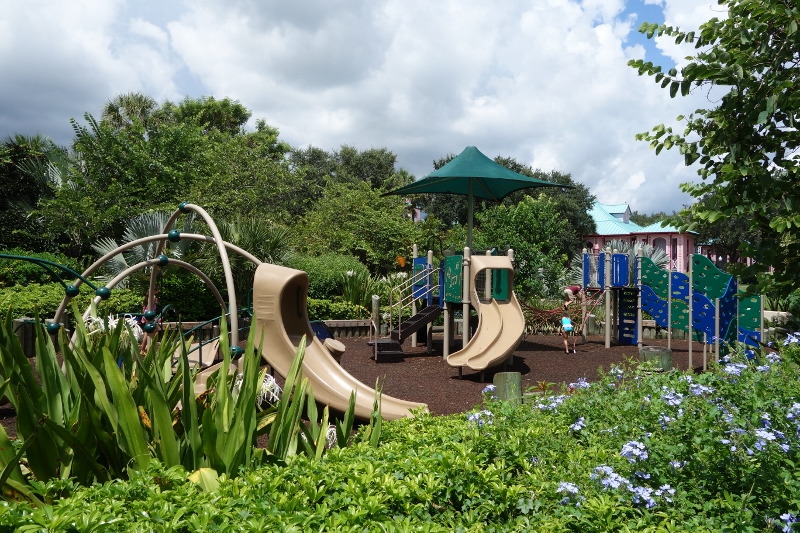 On Caribbean Cay is one of the many playgrounds scattered around the resort.
Also in the Old Port Royale/Centertown area is the great Fuentes del Morro main pool
This review continues here. 


Follow yourfirstvisit.net on Facebook or Twitter or Pinterest!!
RELATED STUFF