The easy Guide to Your First Walt Disney World Visit, Chapter 7
By Dave Shute
Chapter 7 of The easy Guide to Your First Walt Disney World Visit (now available on Kindle!) covers "Where to Eat."
(I've previously published an introduction to the easy Guide, and discussed Chapter 1,  Chapter 2,  Chapter 3, Chapter 4, Chapter 5 and Chapter 6.)
We cover a lot of ground in this chapter–how much fun dining is, how far in advance it needs to be booked, our recommendations both for families and for date nights, quick overviews of the counter service options, and detailed reviews of the table service venues.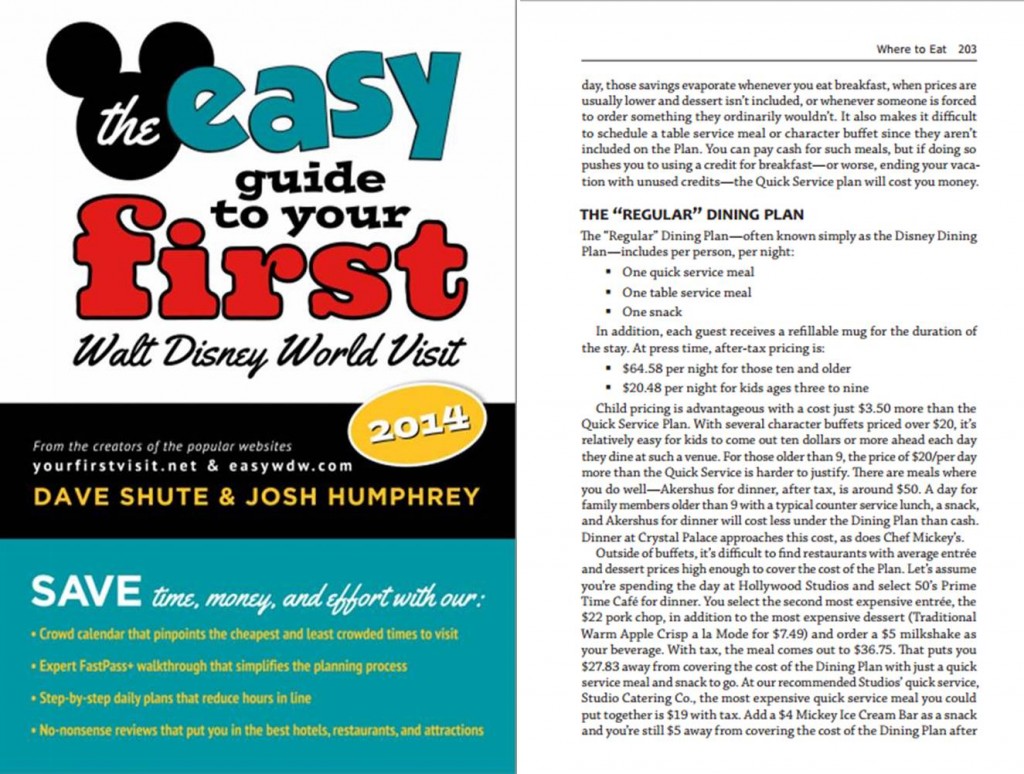 There's also an extensive discussion of the Dining Plan. The value of the Dining Plan has shifted a lot over the years I've been writing about Disney–from a no-brainer to something that predictably makes economic sense on average only for families with kids younger than ten who plan a lot of one-credit character meals.
There are other reasons to get the Dining Plan besides saving money, and we cover all the reasons, and all the plans, in the chapter.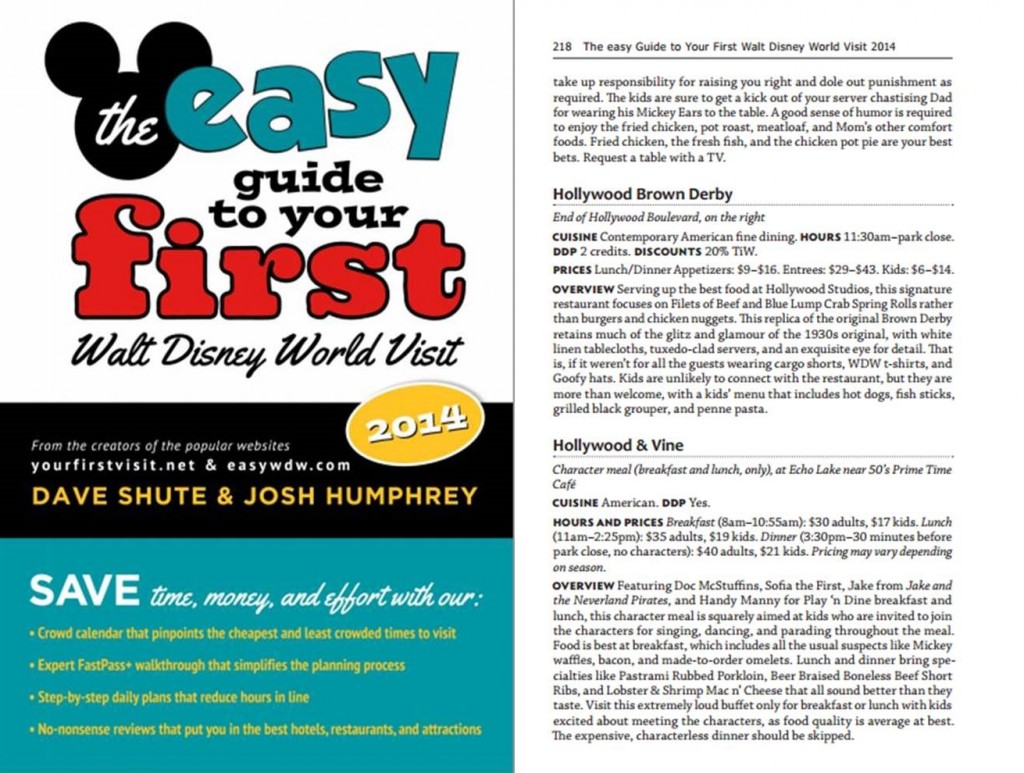 Chapter 7 ends with detailed reviews of all the table service venues.  See above for some examples.
One of the things most surprising to first timers is the how much fun dining at Disney World can be, and a close second is how far in advance some of the most fun venues sell out.  But Chapter 7 of The easy Guide to Your First Walt Disney World Visit has you covered!
Follow yourfirstvisit.net on Facebook or Google+ or Twitter or Pinterest!!
RELATED STUFF