The easy Guide Now Number One on Amazon!
By Dave Shute
I woke up this morning to discover that the guidebook to Walt Disney World that I co-authored with Josh of easyWDW that was released earlier this week, The easy Guide to Your First Walt Disney World Visit, is now #1 in Amazon's "Theme Park Travel Guides" category!
See the image: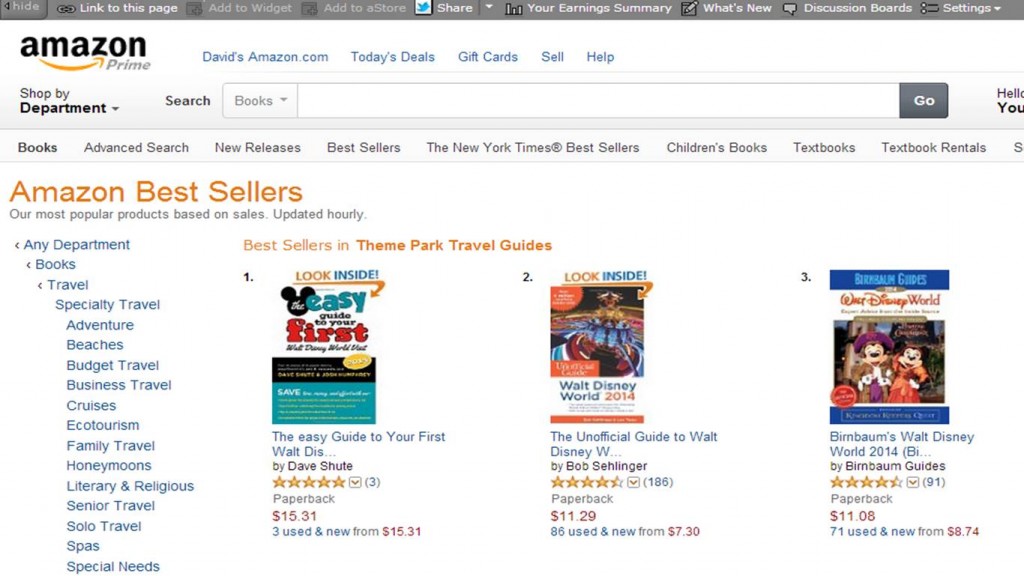 The book is a short and sweet guide for first-timers to Disney World, but is also handy for returning visitors.  It covers the basics, and nothing more, and packs what we've learned serving millions of people into 290 pages of advice, instructions, and reviews.
I'm gonna put up some lousy screenshots of the table of contents, and then comment some more about what you'll find!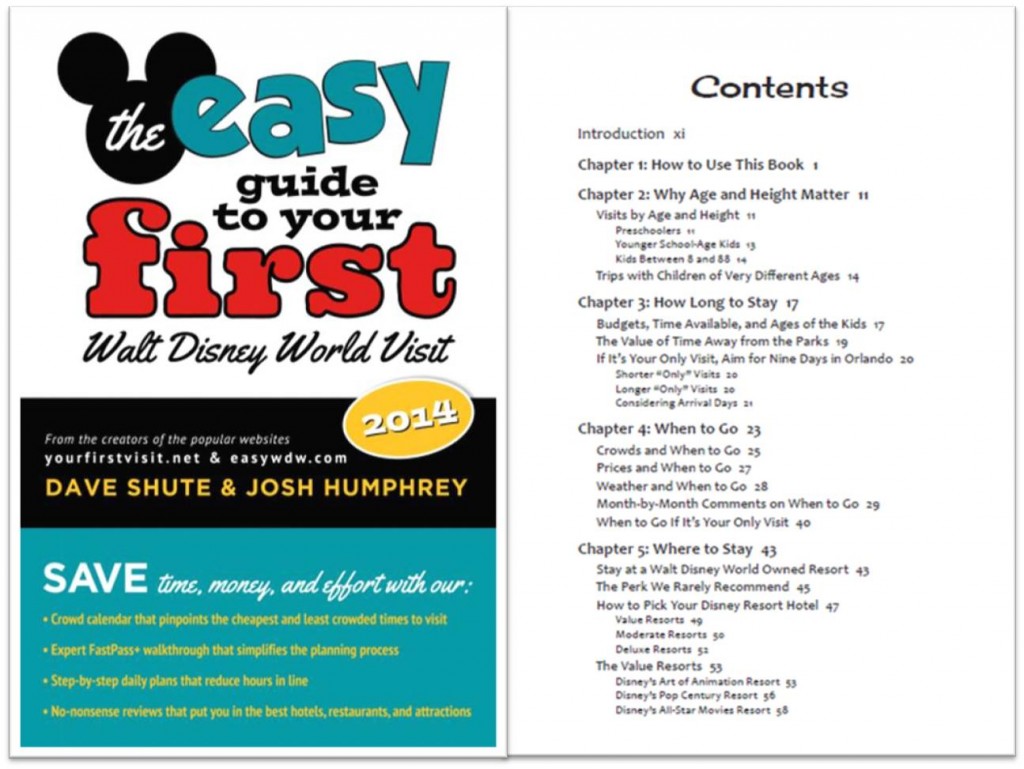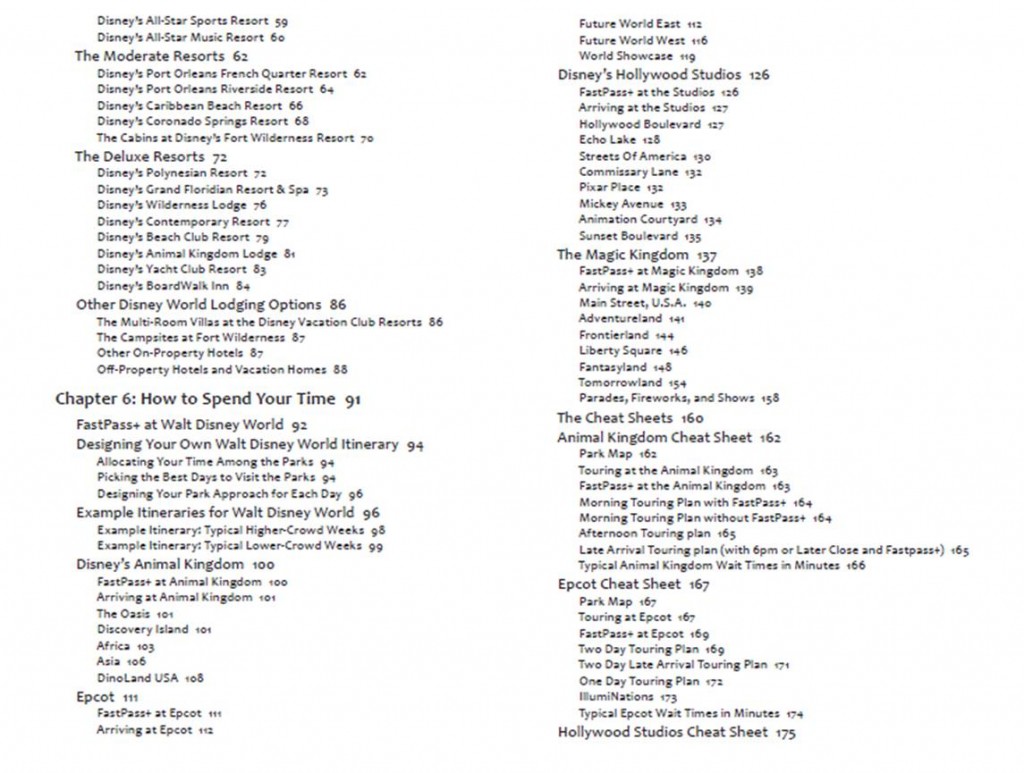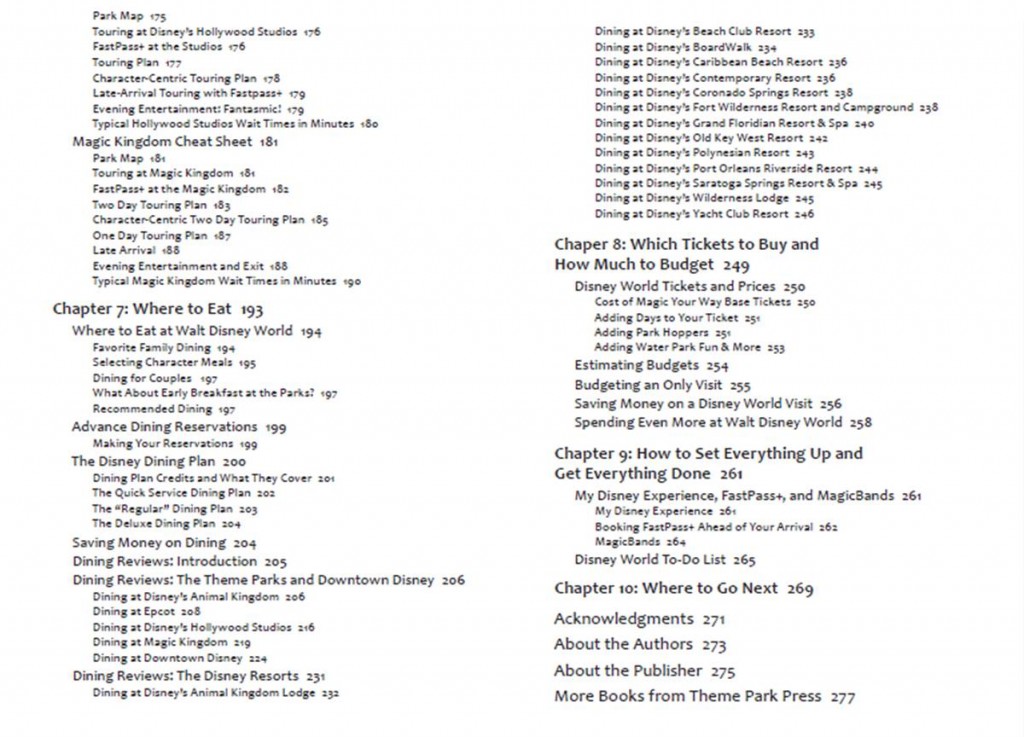 If you look at the chapter titles, you'll see the book follows the same concept as this site: to pose, and then help answer, the key questions of a Disney World vacation.
The first chapter (and the beginnings of each chapter that follow it) also includes as this site does precise suggestions to speed up planning for those who don't want to read a lot!
But the book is also wildly different than this site.
First, much of the basic material of this site is for first timers who may never return whose kids are 8ish or older.
The book, however, is designed for a broader audience of first-timers: first timers who may or may not return, first timers with kids of any ages, and first timers without kids at all!!
Mainly because of that, you'll find in the book many more reviews–not just the hotel reviews this site is famous for, but also comprehensive ride reviews and table service reviews.
And that, in turn, makes it even more helpful for returning visitors, who might want to know if their kids are finally mature enough for a scary ride, or who want to try out some other restaurants!
Second, this book is a true collaboration.  While those who know our sites will find some familiar material, we basically wrote the book from scratch, and hotly debated a number of key points.
As a result, it's different than either of our sites, and it's different than any book either of us would have written alone. The book distills the best of our joint thinking and of our mutual years of experience and writing into a new thing, and, I think, a really great guidebook for both first-timers and returning visitors!
Buy it and see if you agree!  Just click the link: The easy Guide to Your First Walt Disney World Visit!!
Follow yourfirstvisit.net on Facebook or Google+ or Twitter or Pinterest!!
RELATED STUFF