The easy Guide to Your First Walt Disney World Visit, Chapter 2
By Dave Shute
Chapter 2 of The easy Guide to Your First Walt Disney World Visit covers "Why Age and Height Matter." (For the introduction to the easy Guide, see this, and Chapter 1, see this.)
It provides advice for fun trips for kids of any age–while noting that if it's an only visit, waiting til the kids are old and tall enough to enjoy all the best of Disney World makes sense.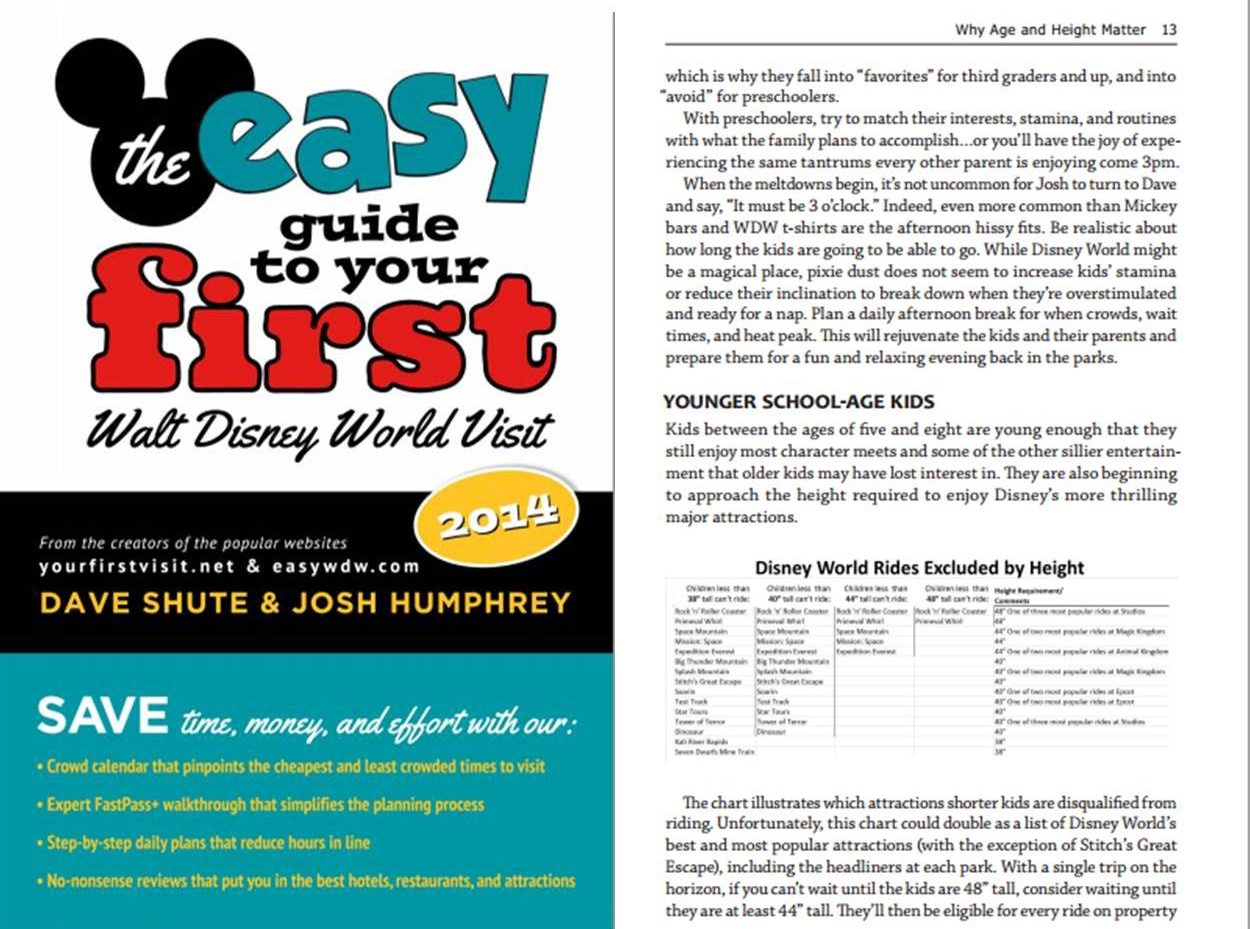 That makes it much different than this site, which really focuses only on kids old enough to enjoy everything.
Although it's a short chapter, this was one of the ones we struggled the most with. My mindset, out of habit, is always to write for "first timers who may never return," and Josh's mindset, out of habit, is always to write for everyone–those on their first and those on their one-hundredth visit.
One day when I was on maybe the 5th re-draft he said something like "you keep focusing on the problems with taking younger kids.  Why don't you lead with solutions to those problems instead"?
Oh…good point, and good advice.  So that's what we did in Chapter 2!
In it you'll find how to have a fun trip with kids of any age! 
Follow yourfirstvisit.net on Facebook or Google+ or Twitter or Pinterest!!
RELATED STUFF