The easy Guide to Your First Walt Disney World Visit, Chapter 4
By Dave Shute
Chapter 4 of The easy Guide to Your First Walt Disney World Visit covers "When to Go."
(I've previously published an introduction to the easy Guide, and discussed Chapter 1,  Chapter 2 and Chapter 3.)
When to go is the most important decision, as it determines the base level of crowds and prices you will face.  Advice on it is, I think, the first way both Josh and I became known.  Sad, that…we have so much more to offer…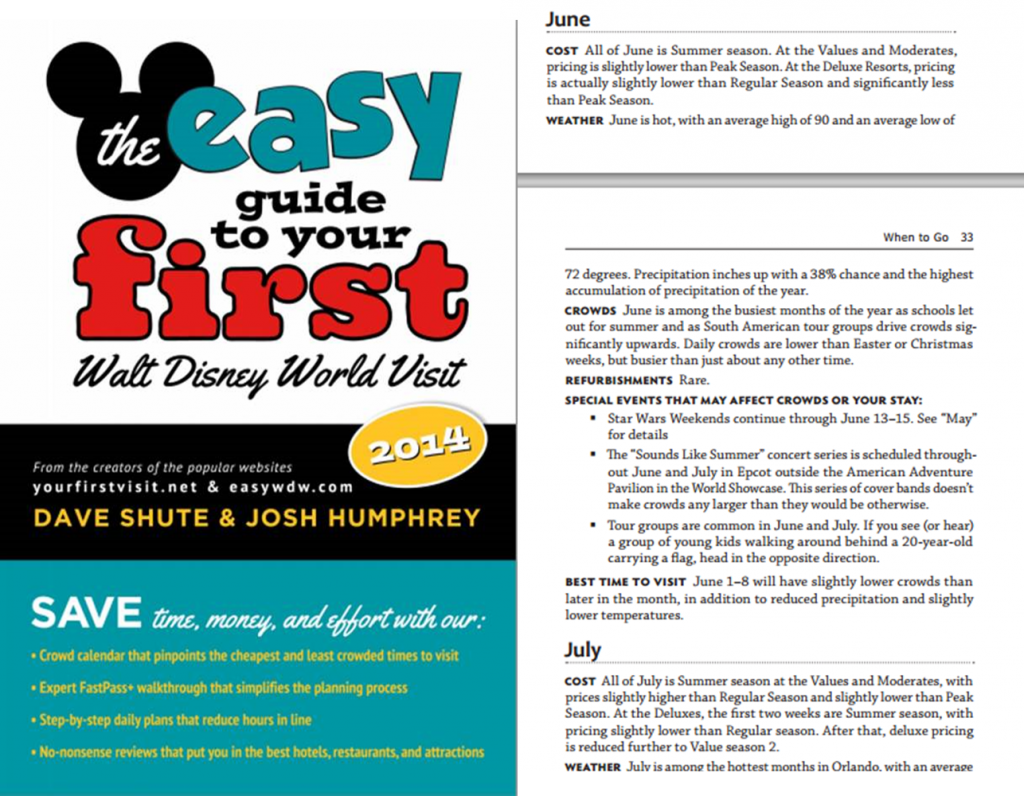 See the excerpt.  Our stuff on when to go to Disney World is worth the whole price of the The easy Guide to Your First Walt Disney World Visit!
But wait, there's more!!  As Josh announced yesterday, not only will the Kindle edition be out soon–end of this week, we hope–but also those who buy the paperback in June will get the Kindle version for free as a "Kindle Matchbook." We'll be updating the Kindle version every now and then as stuff changes at WDW (and we find more typos…) so this is a really good deal!
Follow yourfirstvisit.net on Facebook or Google+ or Twitter or Pinterest!!
RELATED STUFF