Amenities at Disney's Port Orleans French Quarter Resort
By Dave Shute
(For the first page of this review of Disney's Port Orleans French Quarter Resort, see this.)
AMENITIES AT DISNEY'S PORT ORLEANS FRENCH QUARTER RESORT
The 90+ acres of Port Orleans French Quarter include an arrival building called Port Orleans Square where you check in, buy tickets, and find shops, the food court, etc., and will find (just outside) the main themed pool.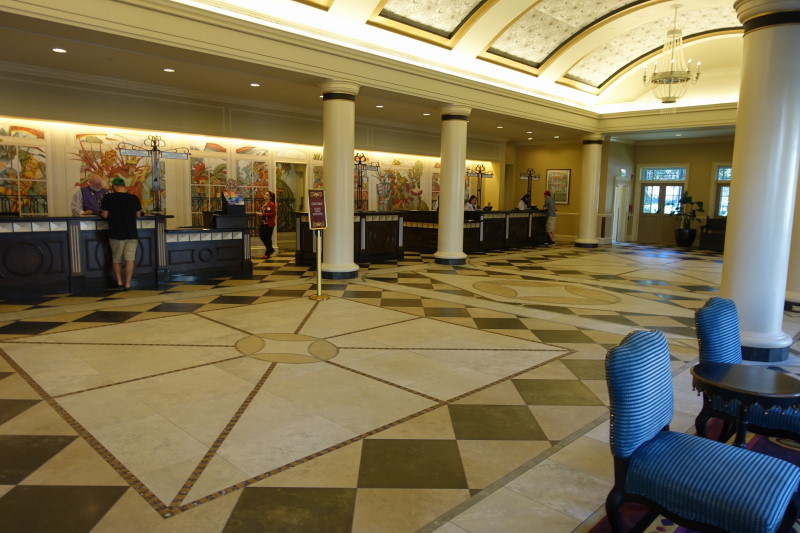 The check-in lobby is lovely.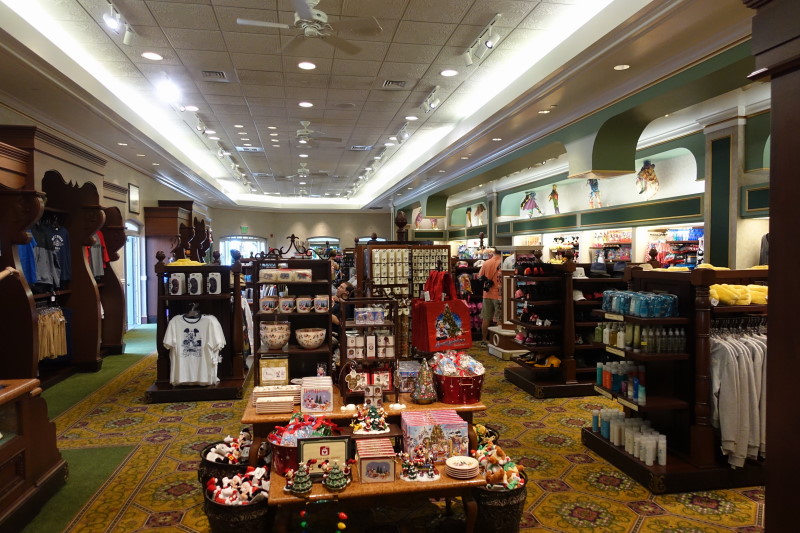 Next to it is the gift shop.
Nearby is the bar and quick-service dining, covered in their own post here, and outside is the pool, also with its own post.
Beyond the pool by the Sassagoula River is a boat stop.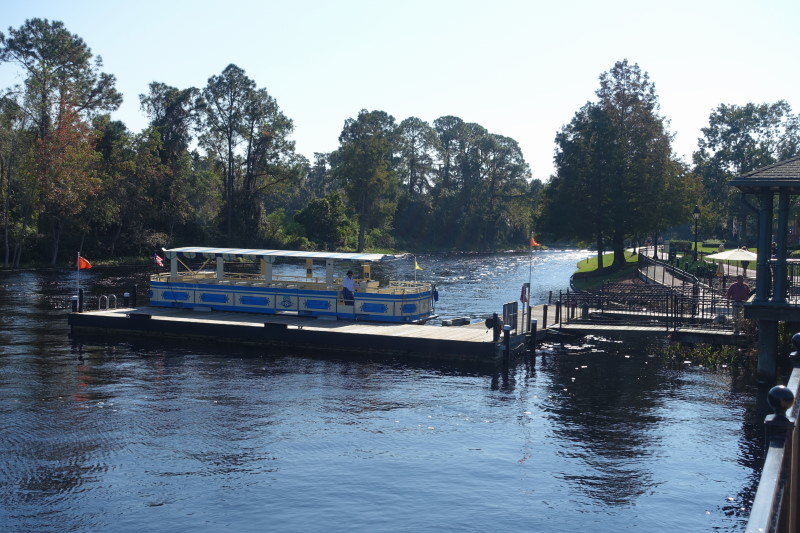 The low-capacity ferry boats are more slow and infrequent than you might hope, but will take you to either Riverside (also within walking distance) or Disney Springs.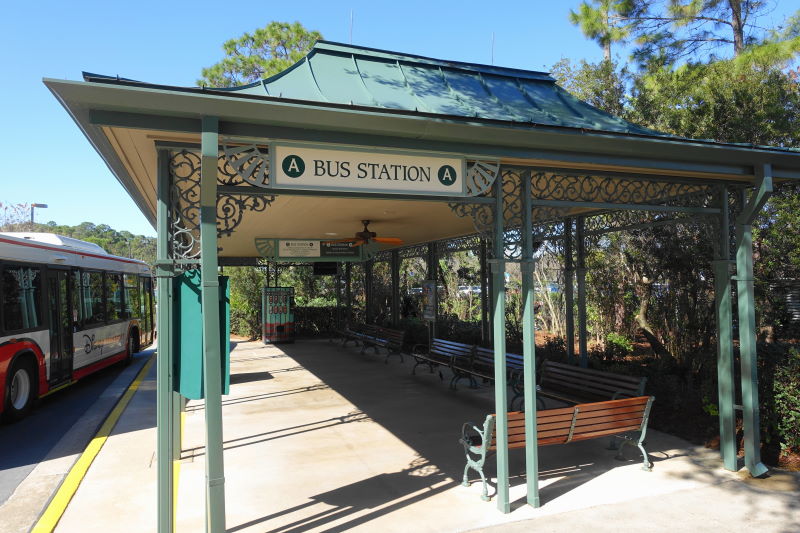 Port Orleans French Quarter has just one bus stop, but its buses are sometimes shared with the four stops at Port Orleans Riverside.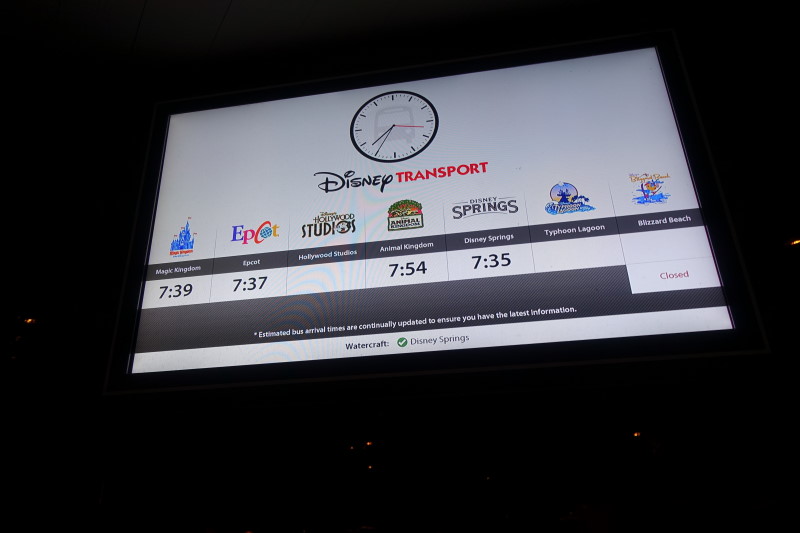 The Magic Kingdom bus is an important exception—it almost always goes directly to the Magic Kingdom, bypassing Riverside.
Port Orleans French Quarter has no table-service restaurant–the one that was here it was closed in 2001. One is at sister resort Port Orleans Riverside—about a half mile yard walk away—and is "shared" with Port Orleans French Quarter.
At the same time as these amenities were removed to save costs, the management of Riverside and French Quarter were combined, which is why you'll see many sites and books refer to them as one hotel, Disney's Port Orleans Resort.  They are, however, separate sister resorts in almost every way relevant to guests.
The only time that the combined management will  be relevant to you is if you need a problem solved.  For example, on one visit only half my dry cleaning was delivered, and when I called to solve this, I had to tell the supervisor which of the two hotels I was in.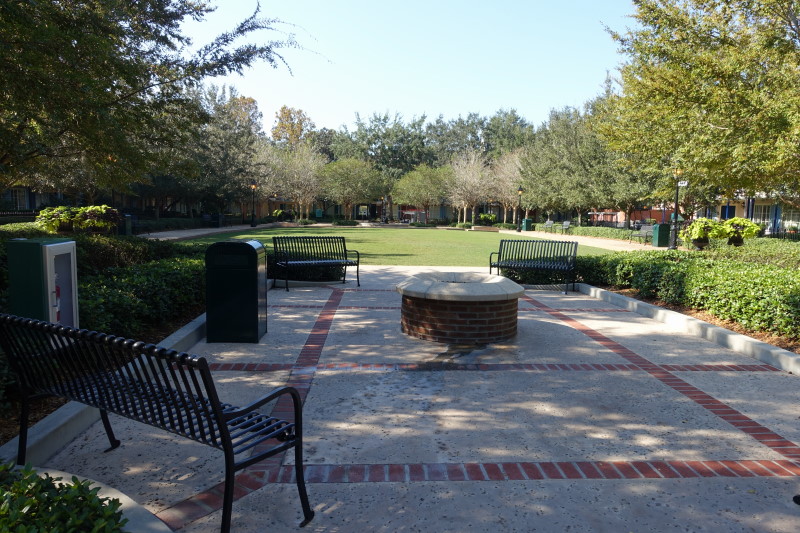 Or if you want to make s'mores…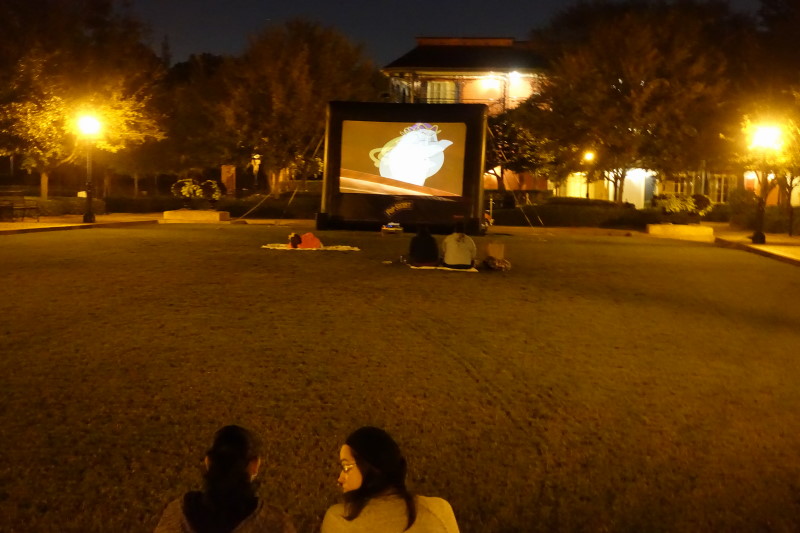 …or watch an evening movie–some times of the year, the evening entertainment happens at Riverside or French Quarter, but not both.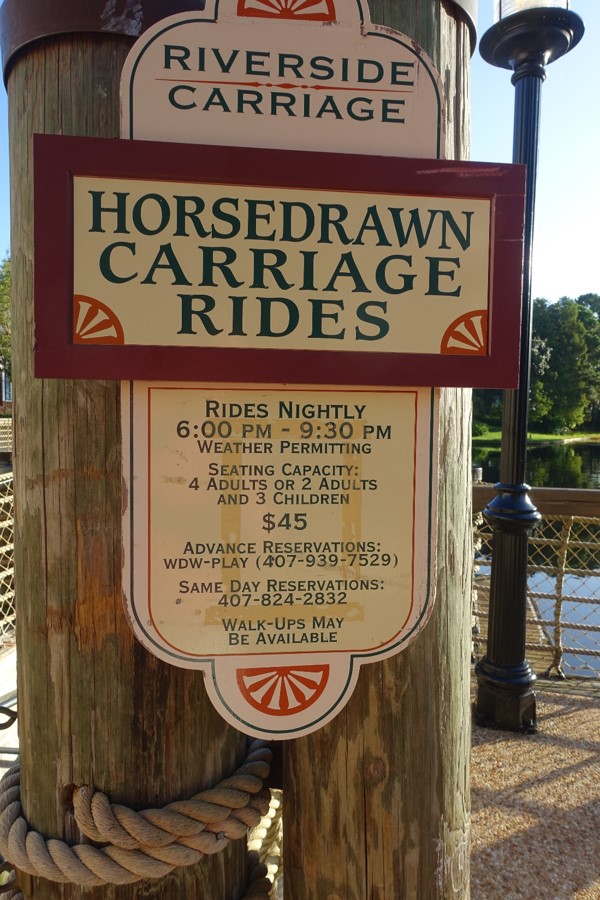 Carriage rides are also available at Riverside.
Dining is available at Scat Cat's bar, the food court, and the pool.
This review continues here.
MATERIAL IN THIS REVIEW OF DISNEY'S PORT ORLEANS FRENCH QUARTER RESORT
OTHER KEY PAGES FOR WHERE TO STAY AT DISNEY WORLD


Follow yourfirstvisit.net on Facebook or Twitter or Pinterest!!
RELATED STUFF