Photo Tour of a Standard Room at Disney's Port Orleans French Quarter
By Dave Shute
(For the first page of this review of Disney's Port Orleans French Quarter Resort, see this.)
PHOTO TOUR OF A STANDARD ROOM AT DISNEY'S PORT ORLEANS FRENCH QUARTER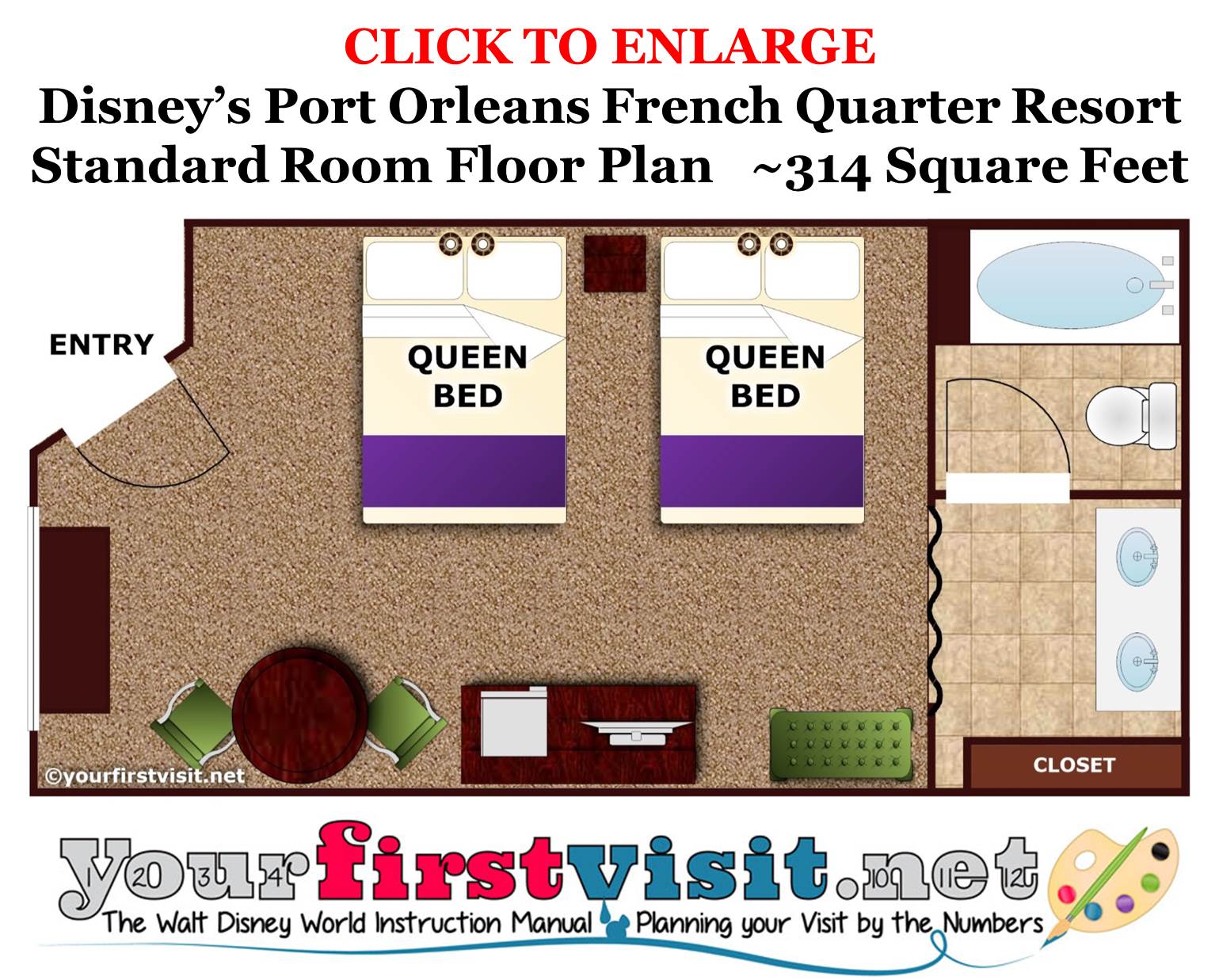 Standard rooms at Disney's Port Orleans French Quarter Resort are about as "standard" as you'll find at the Disney World's traditional moderate resorts.*
You'll find in these French Quarter rooms two queens–standard now at all the moderates except the Pirate rooms at Caribbean Beach; typical furnishings; two sinks–standard at the moderates except for Coronado Springs; and sleeping spaces for four–standard except for the Alligator Bayou section of Port Orleans Riverside and many of the newly-refurbed rooms at Caribbean Beach.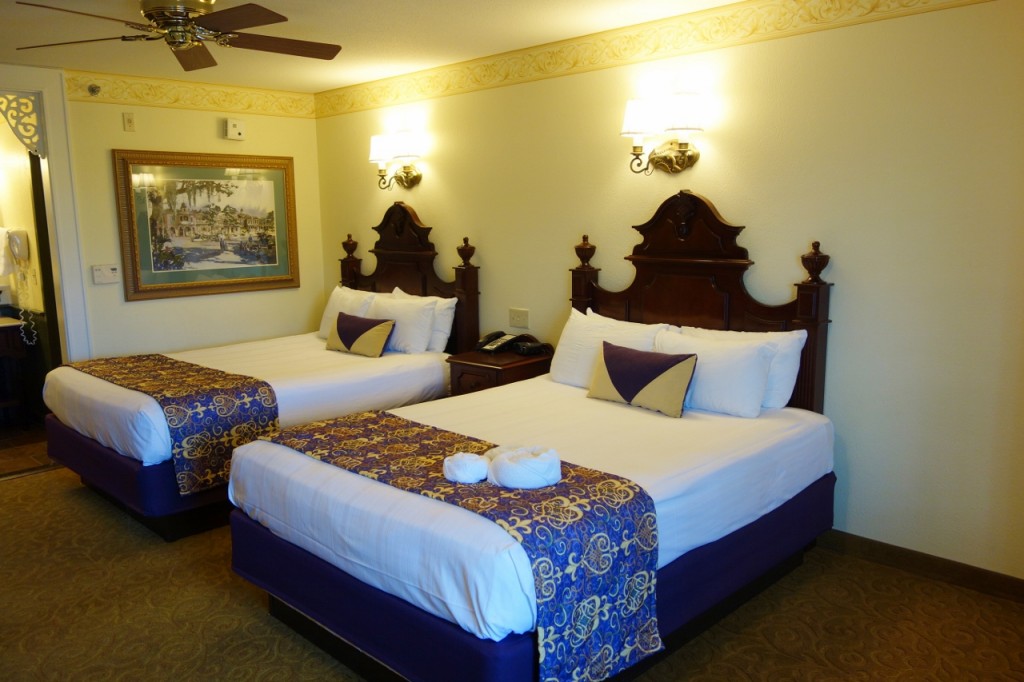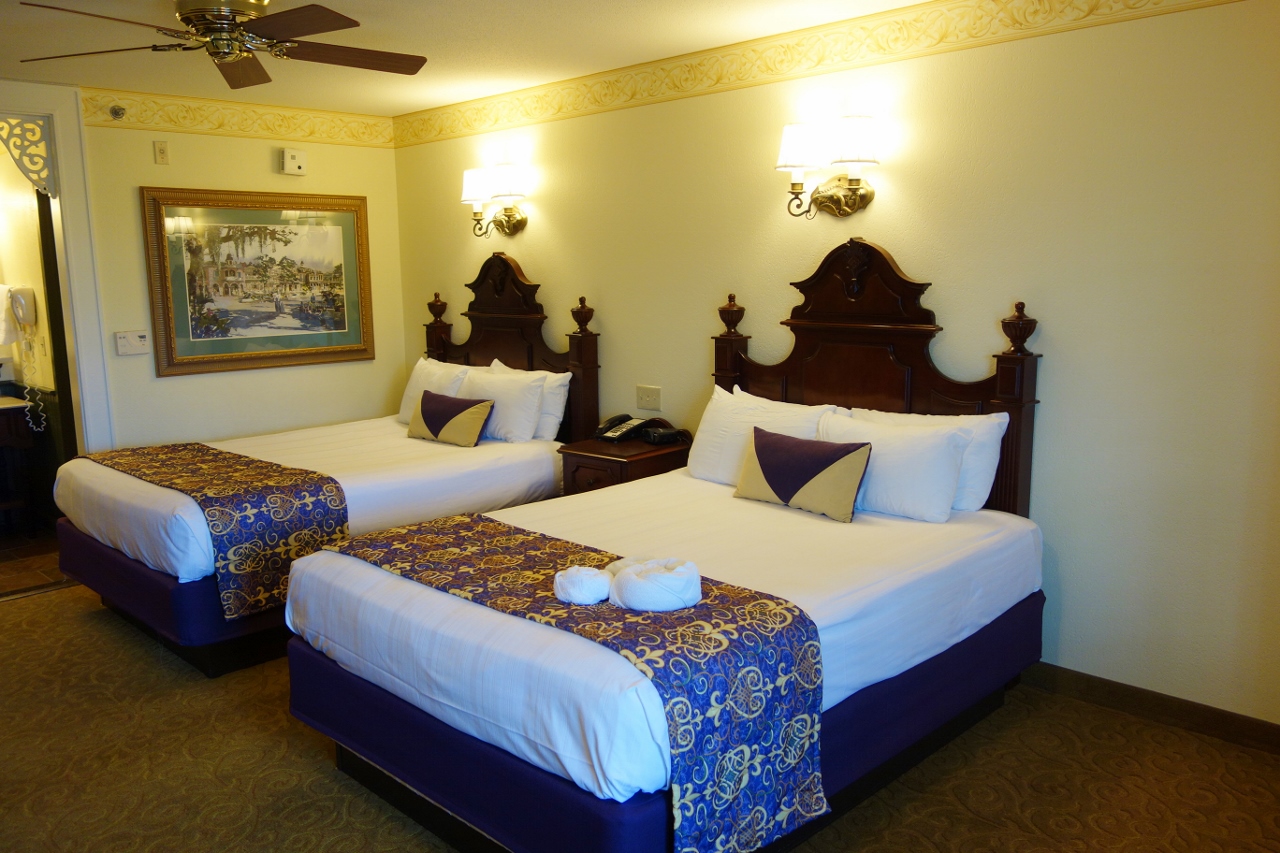 As you enter, you'll find two queens on one side, in a purple and gold theme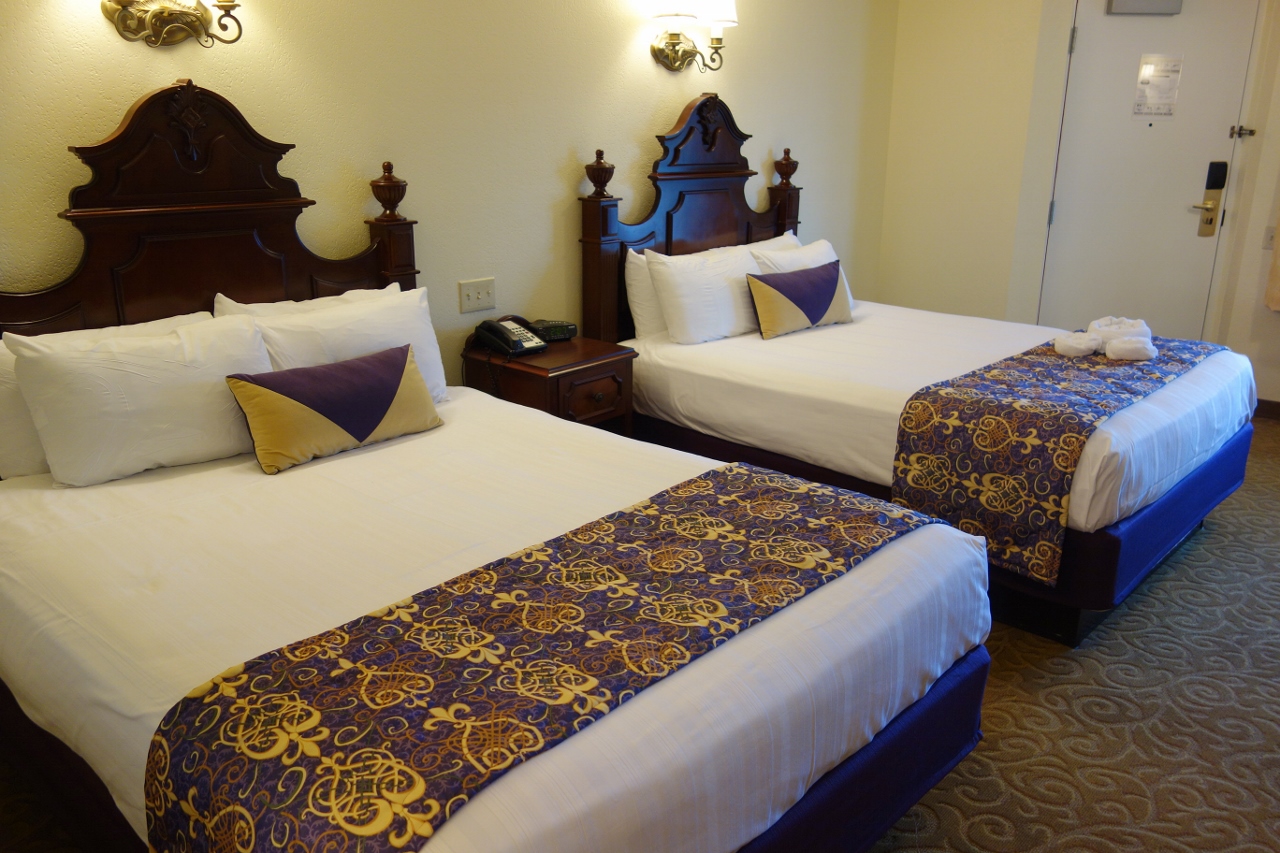 Here's a shot of these beds from the bath side of the room.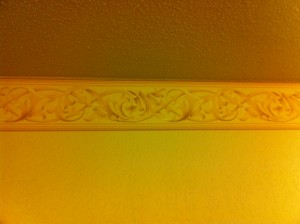 The grace and formality of the decor of the beds is typical of what you'll find throughout the room, in, for example, the wallpaper border.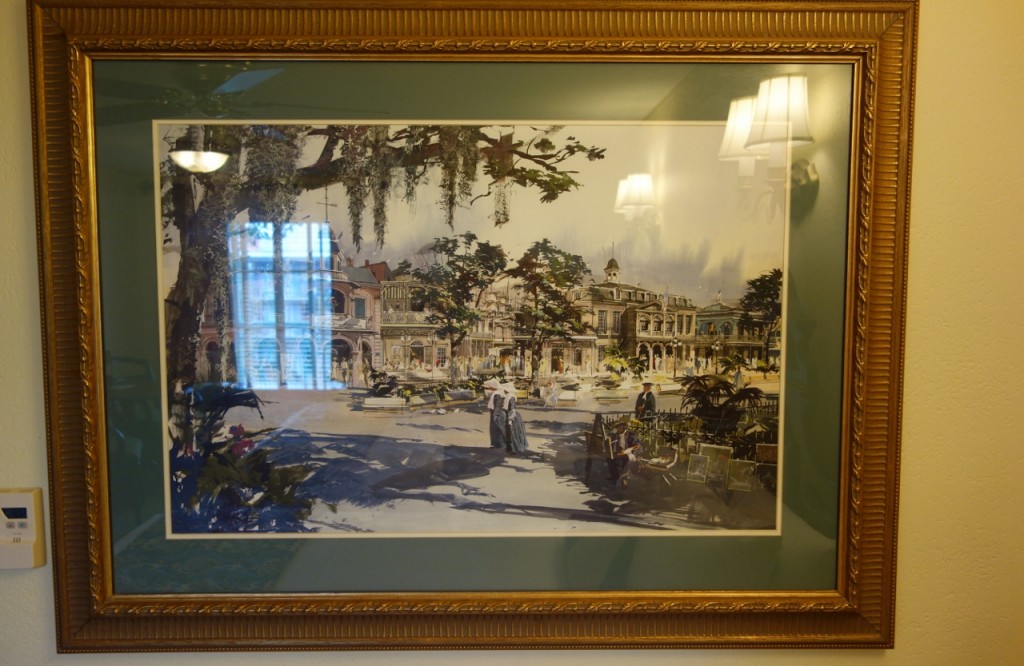 The wall on this side that the separates the bedroom space from the bath has New Orleans-inspired art.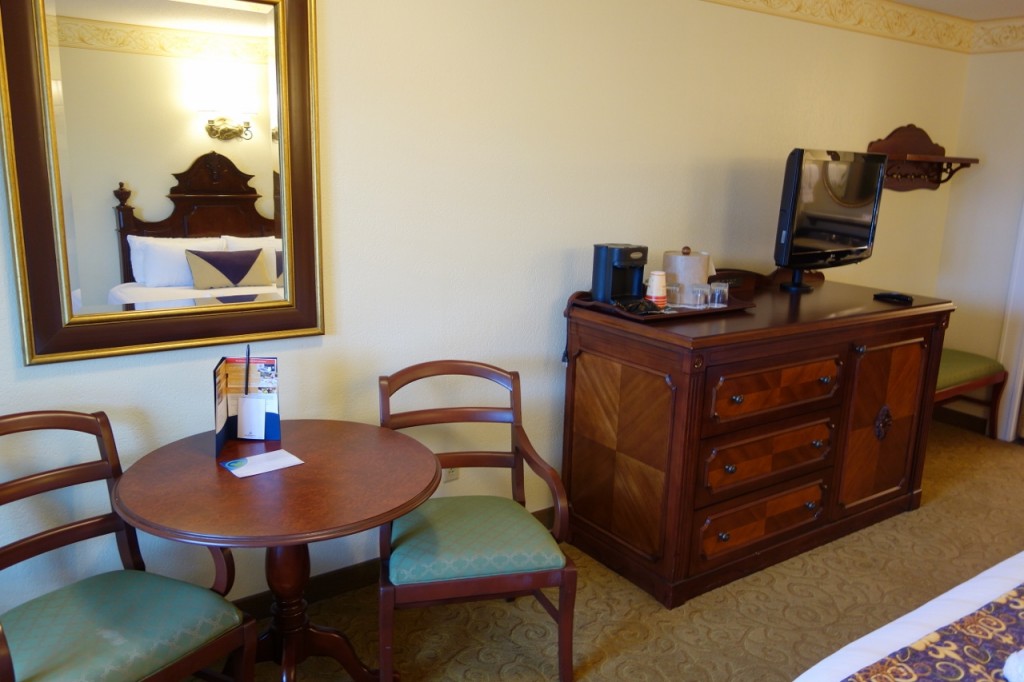 The other side of the room has a table and two chairs, dresser/TV/mini-fridge, and a small ottoman.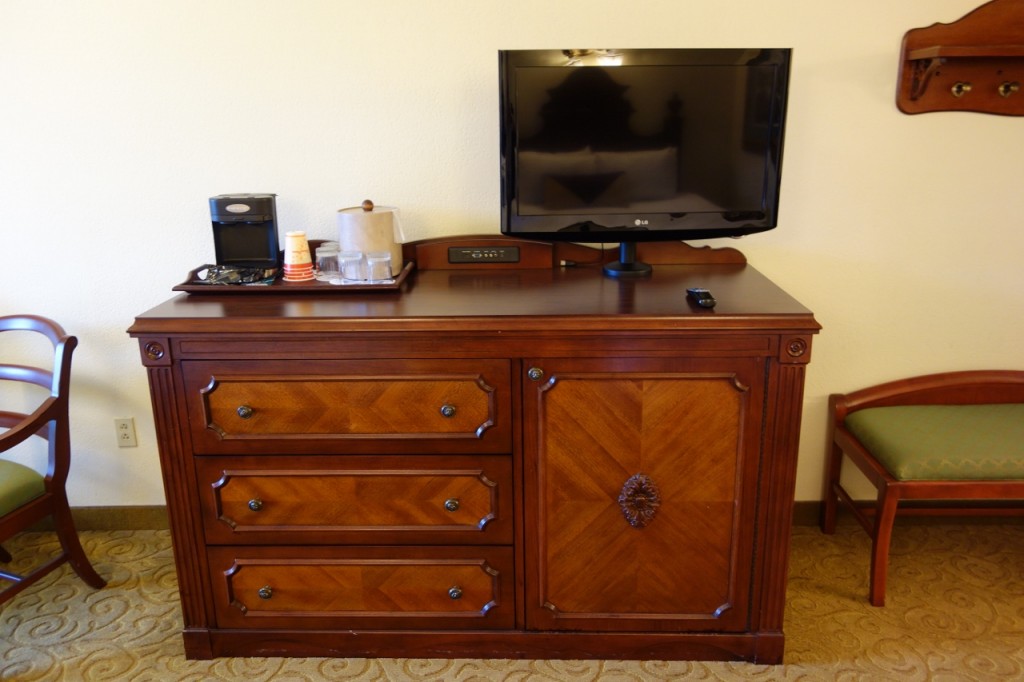 I thought the dresser was particularly nice, especially with the inlaid wood treatment.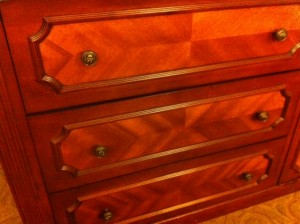 Here's a close-up of the inlay effect.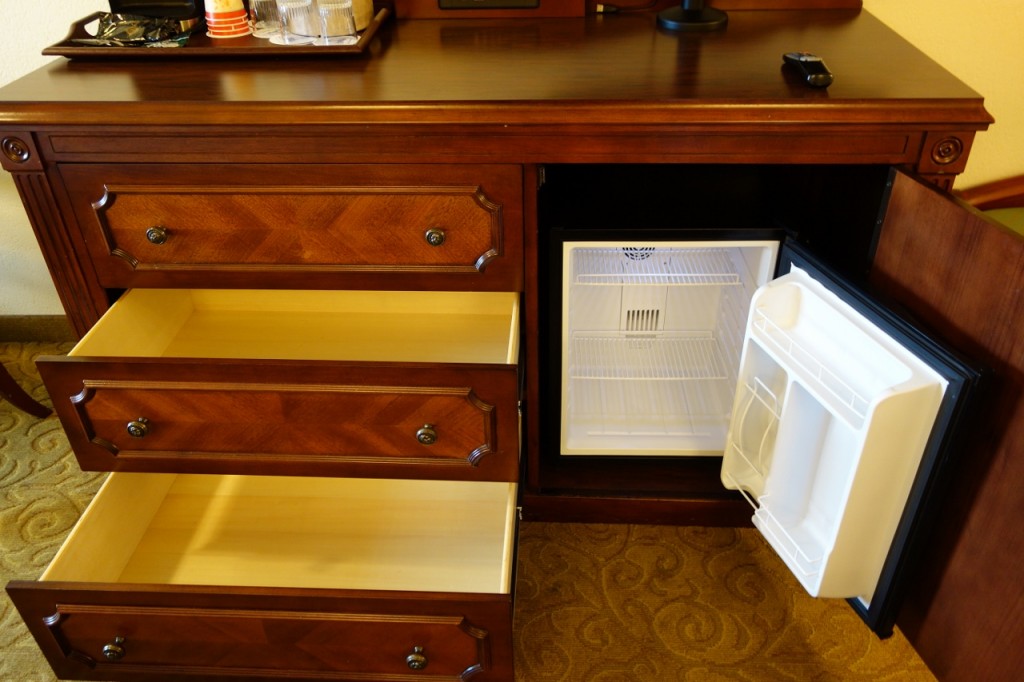 The three drawers are typical of the moderates, and a little scant for most families–though there's a large hanging area with a shelf above in the bath. You'll find the mini-fridge in the dresser, too.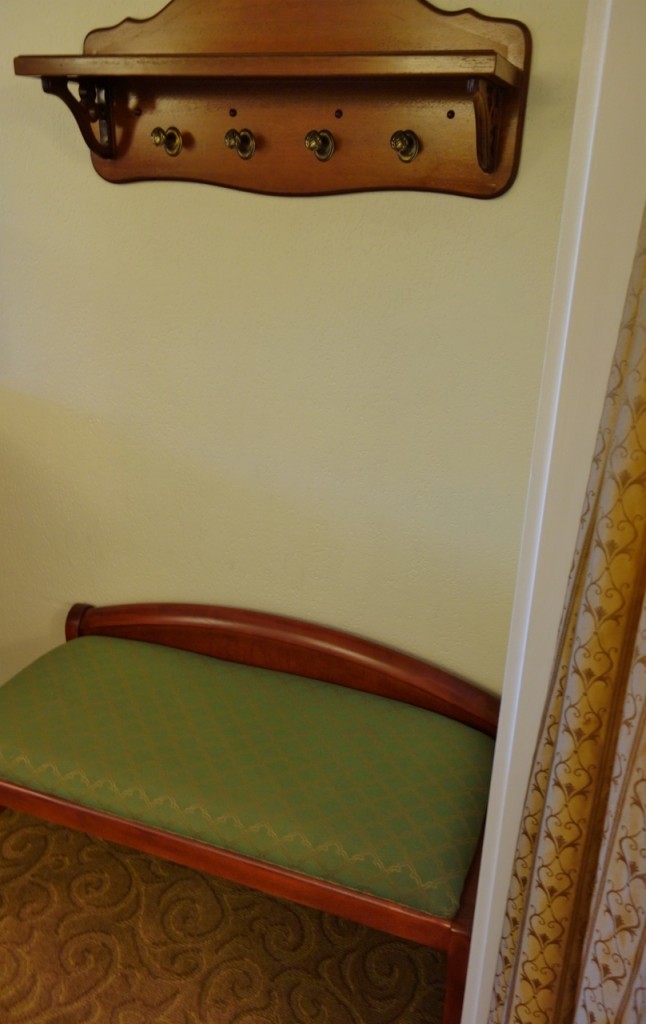 Next along this side is a small bench seat, with coat hooks above. You can see too here a bit of the curtain that you can draw to close off the sink area from the rest of the room.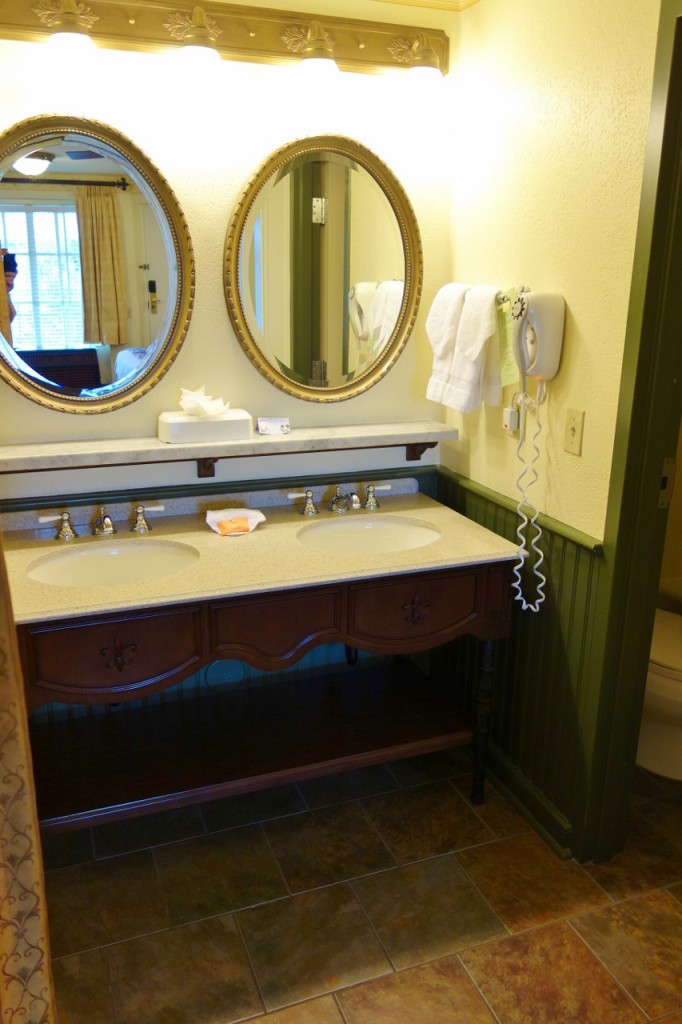 Inside the first part of the bath area, you'll find two sinks…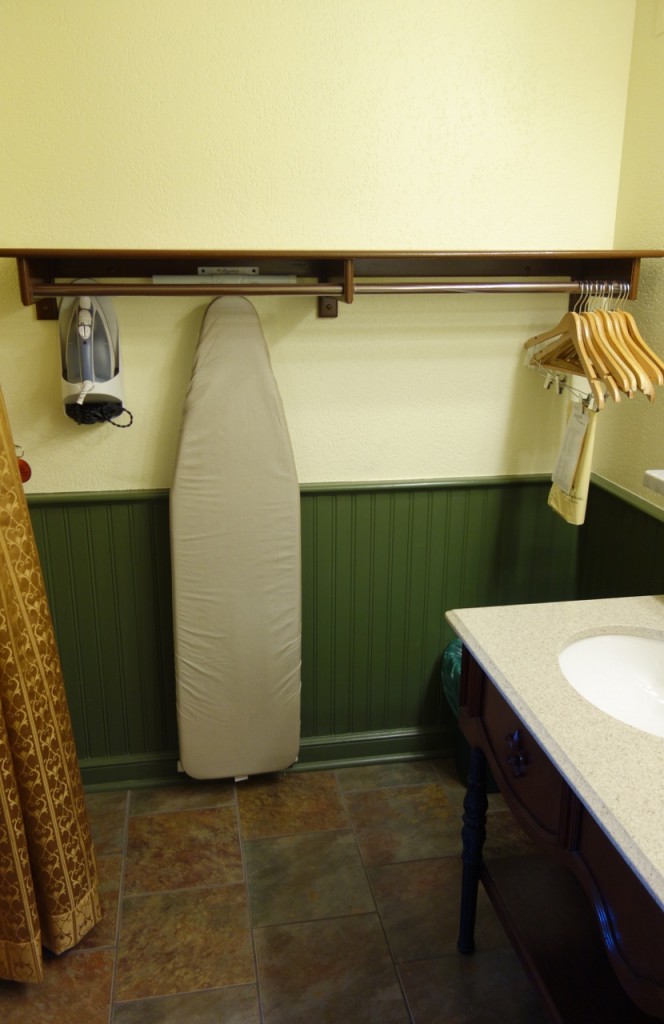 …and the hanging area, along with an iron, ironing board, and safe.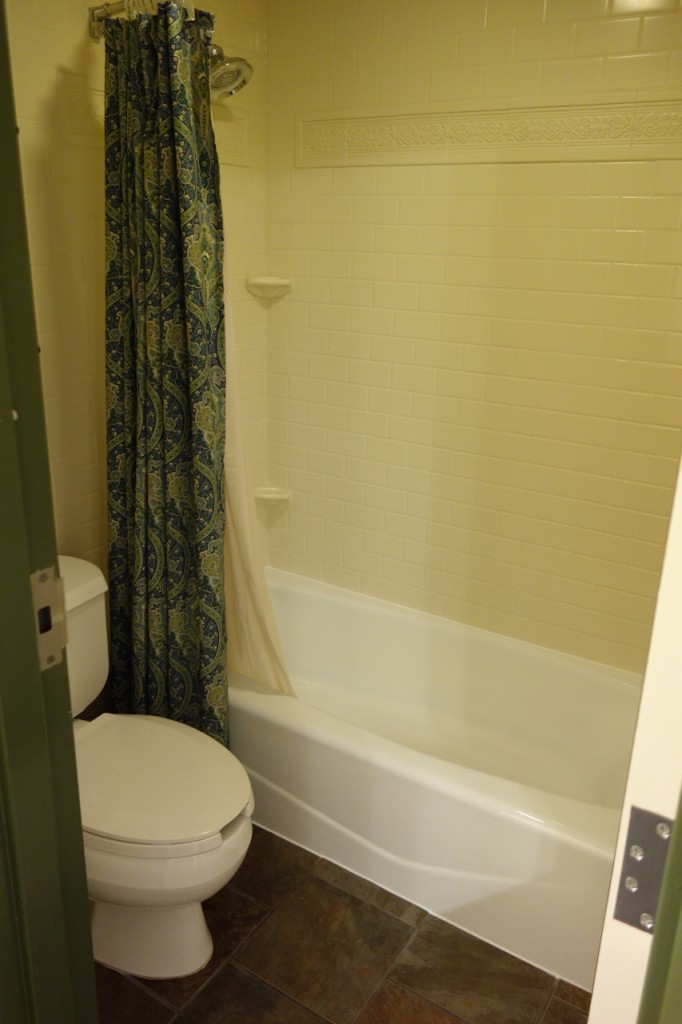 The rest of the bath, with the tub and toilet, is separated by a wall and door.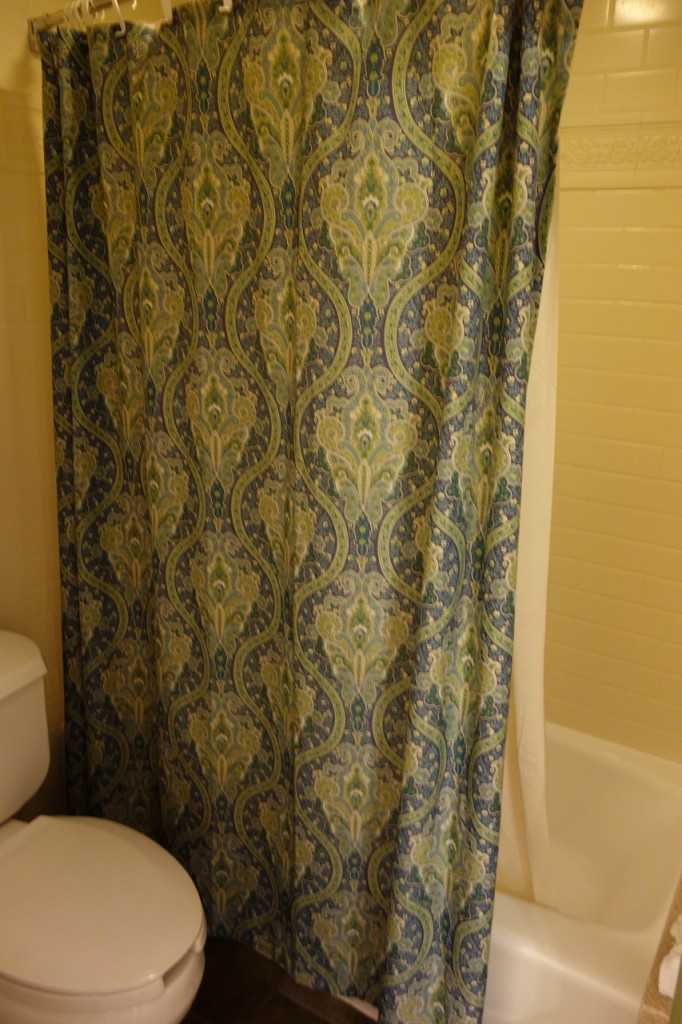 This shows the subtle figuring of the bath curtain.
This review continues here.
*That is, all but The Cabins at Fort Wilderness.


Follow yourfirstvisit.net on Facebook or Twitter or Pinterest!!
RELATED STUFF