My Favorite Walt Disney World Resort Hotel
By Dave Shute
(This is an entry in a series on personal favorites)
FAVORITE DISNEY WORLD HOTELS
Welcome to those coming from Capturing Magical Memories!  Enjoy the ride as this month Magical Blogorail Teal discusses our favorite Walt Disney World resorts!
PERSONAL FAVORITES DIFFERENT THAN RECOMMENDED RESORTS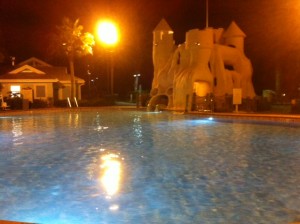 One of the earliest notes about this site elsewhere on the internet was from an appalled blogger.
In the summer of 2008 she wrote (I can't find the link, but hey, I didn't try very hard!) that she was stunned by what to her seemed the lack of logic in my notes on rides that might be skipped.
What made her head explode was that I noted that some rides that could be skipped by first time family visitors, like Carousel of Progress, were also among my personal favorites.
Well, I have no trouble holding two contradictory ideas in my mind at the same time!
The recommendations on this site come from principles, not personal taste, with the principles chosen to apply to as many first time visitors as possible. They are based on a combination of facts, analysis, inference and judgment about what would be best for such families.
My personal taste can lead to very different conclusions.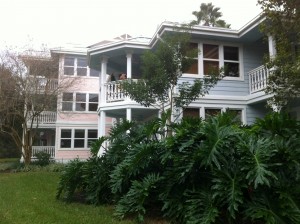 This is particularly clear when it comes to the Disney World resort hotels.
I recommend hotels for first-time visitors who may never return (among price classes) based first on their kid appeal, and then (as a tie-breaker) on their convenience in carrying out this site's itineraries.
My personal favorites are very different than the resulting recommendations.  The list below has, by price class, my top-ranked resort for first-time family visitors as well as my personal favorite.  In only one case are they the same!
TOP RANKED AND FAVORITE DISNEY WORLD RESORTS
Standard 4-person rooms:
Six-person "Family Suites"
MY ABSOLUTE PERSONAL FAVORITE RESORT HOTEL AMONG ALL THESE FAVORITES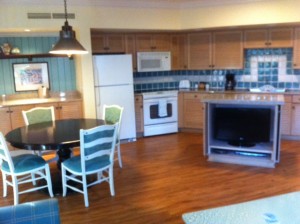 So ignoring price, which among these personal favorites do I like the best?  Well, that's easy. It's  Old Key West.  
The reason is simple: one and two bedroom villas at Old Key West are by far the most livable spaces at Walt Disney World.
They are so large and homelike that they provide a wonderful respite for the family.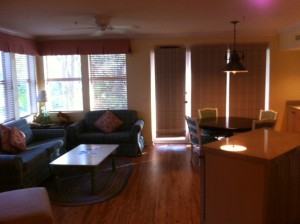 The living  dining, kitchen  and balcony spaces at Old Key West are so much larger and more home-like than the other Disney Vacation Club Resorts that it's almost like Old Key West villas should be a separate resort class.
And they are the same price, or cheaper, than the other DVC villas as well!
There are some real issues with Old Key West. Dining is weak and limited, and the resort is so spread out that I wouldn't even consider staying there without a rental car.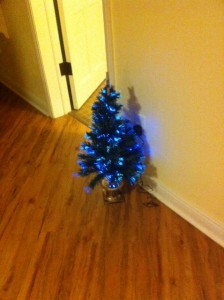 But for us, it's our favorite. We stayed there just last week, and found plenty of room for a Christmas tree!
MORE FAVORITE DISNEY RESORTS MAGICAL BLOGORAIL TEAL
Thank you for joining me today. Your next stop on the Magical Blogorail Loop is Jenn's Disney Babies Blog.
Here is the map of our Magical Blogorail Teal loop should you happen to have to make a stop along the way and want to reboard:
Follow yourfirstvisit.net on Facebook!
RELATED STUFF