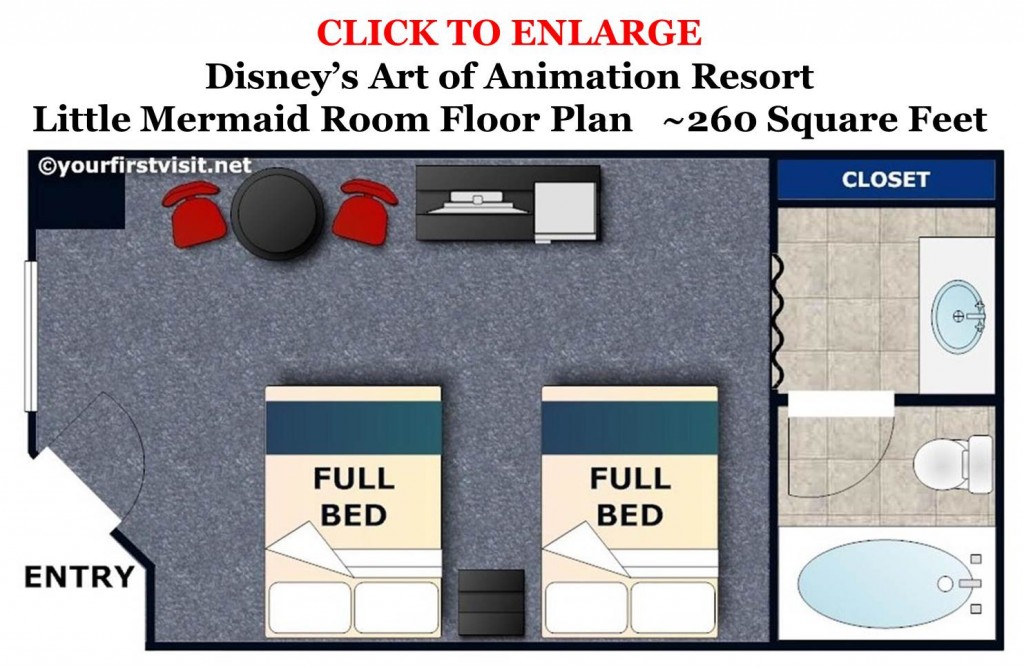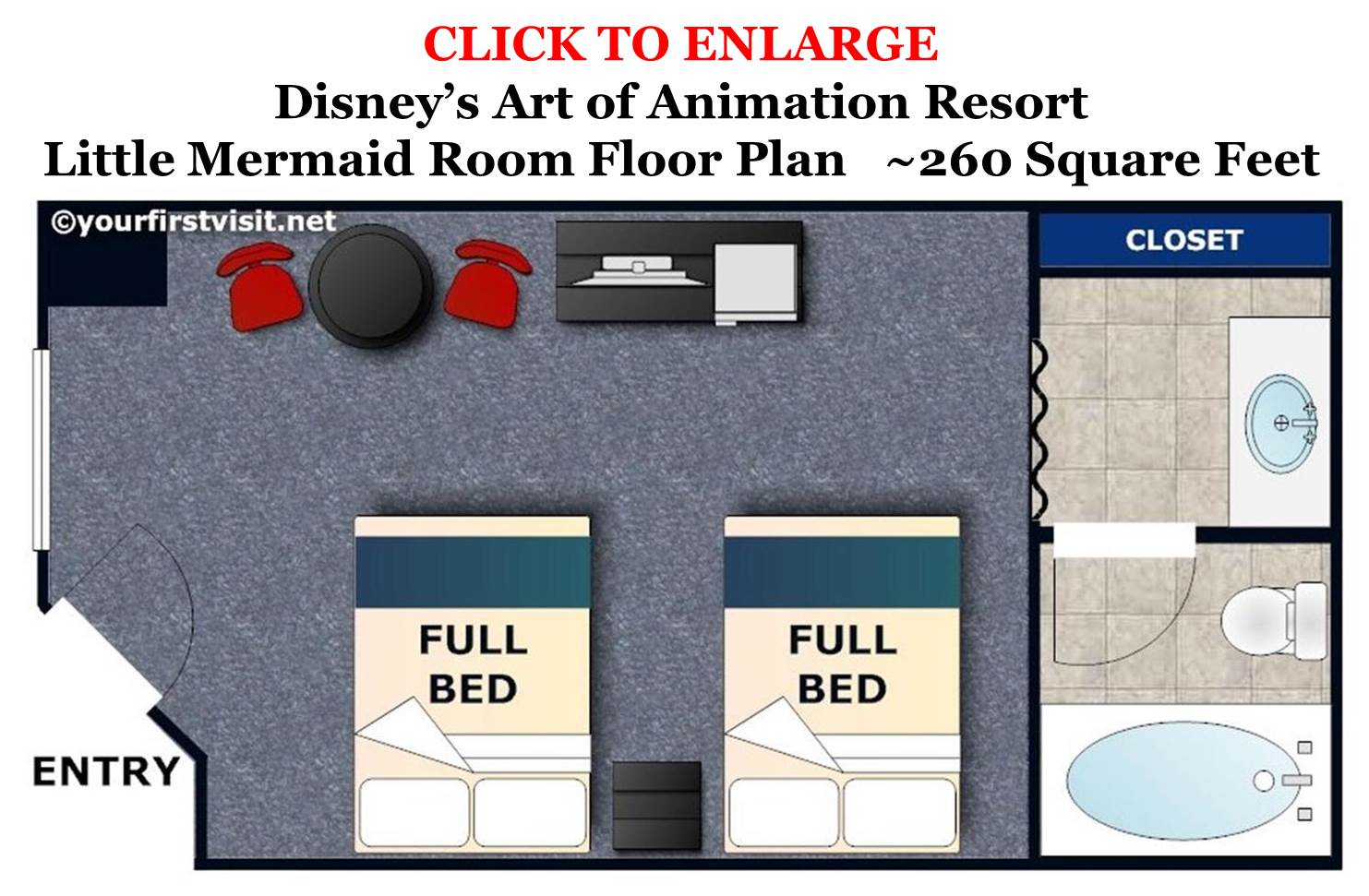 For the first page of this review of Disney's Art of Animation Resort, see this.
A PHOTO TOUR OF A STANDARD LITTLE MERMAID ROOM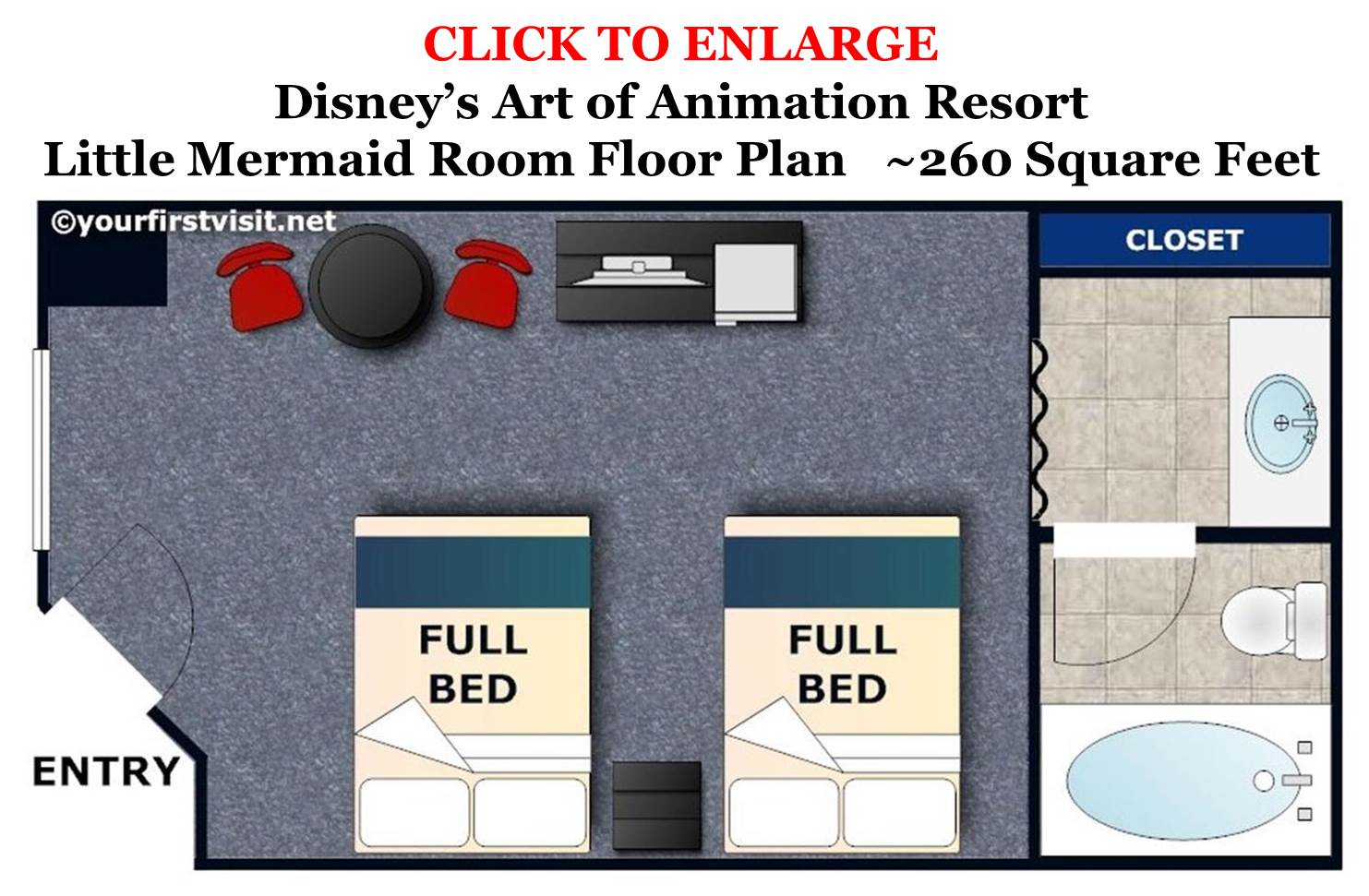 Standard 4-person Little Mermaid rooms have the same size and a similar layout as those in the other value resorts. It still has full beds, though–with n\most other values having or moving to queen beds.
What's particularly different is the specific decor, and the deep Disney theming that you won't find in the other values.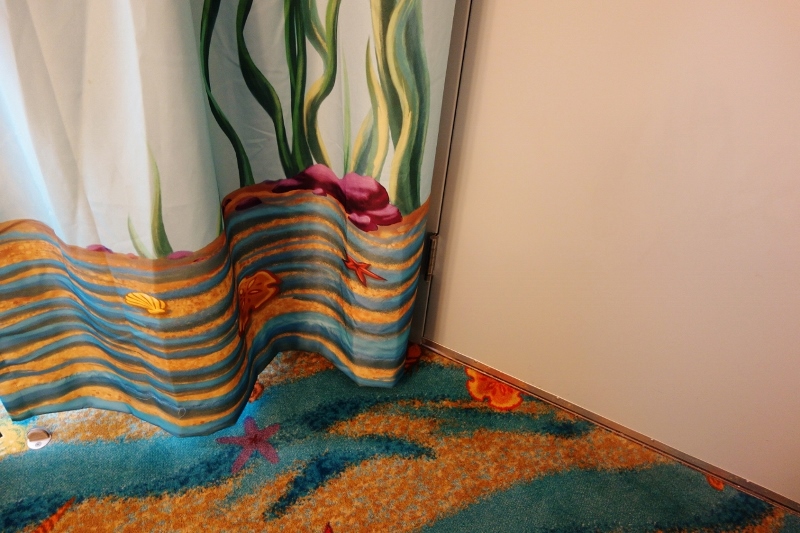 You are "Under the Sea" in this room, a position that the carpet and how it works with curtains  and the beds is meant to reinforce.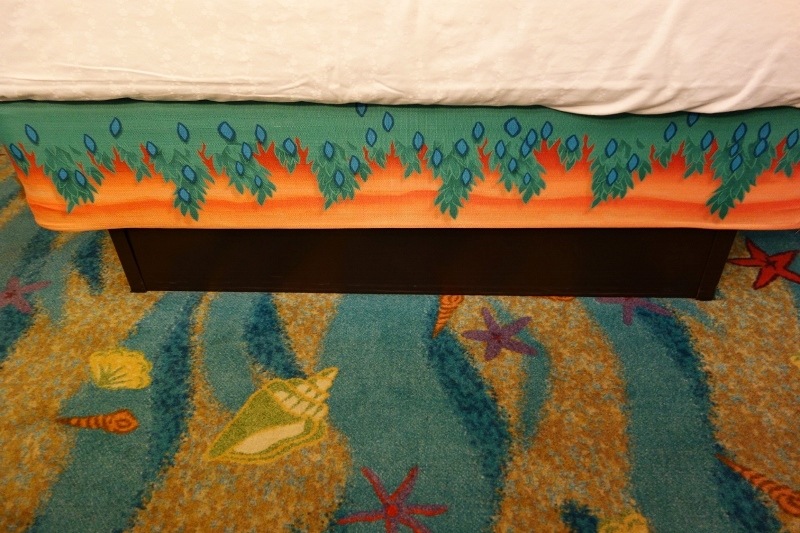 Closing your eyes and saying "I believe in orange as an undersea color!  I do!!" helps a bit in getting this.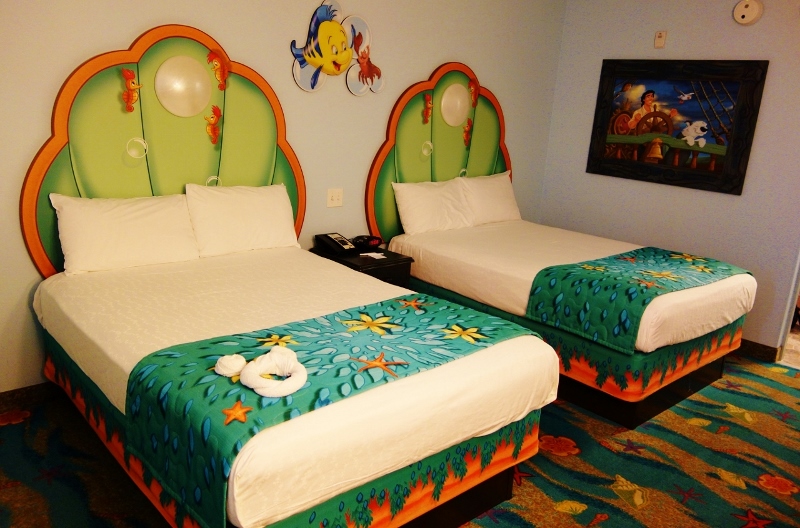 The room has two full beds, with Sebastian and Flounder between them. The "pearls" on the headboards are reading lights.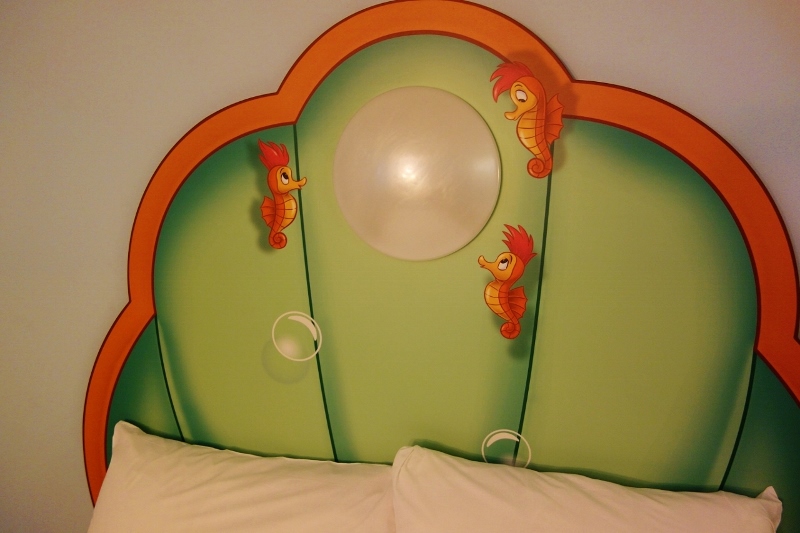 Here"s a closer view of the headboards…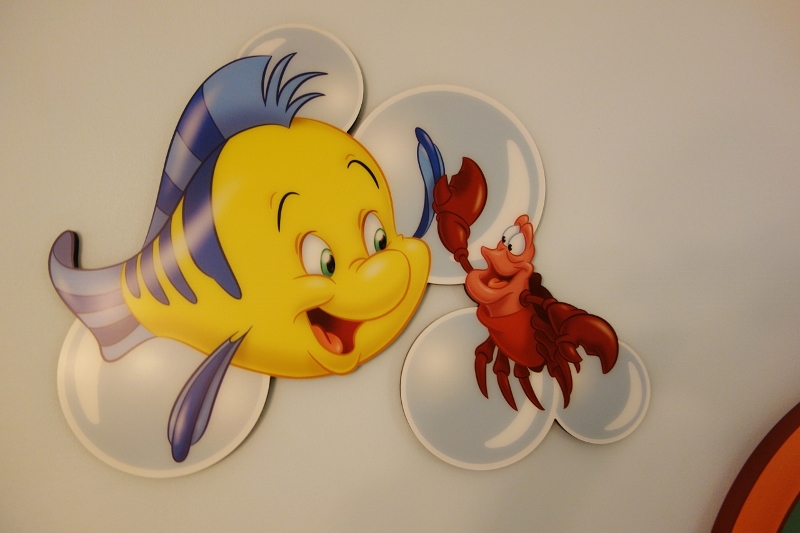 …and of Sebastian and Flounder.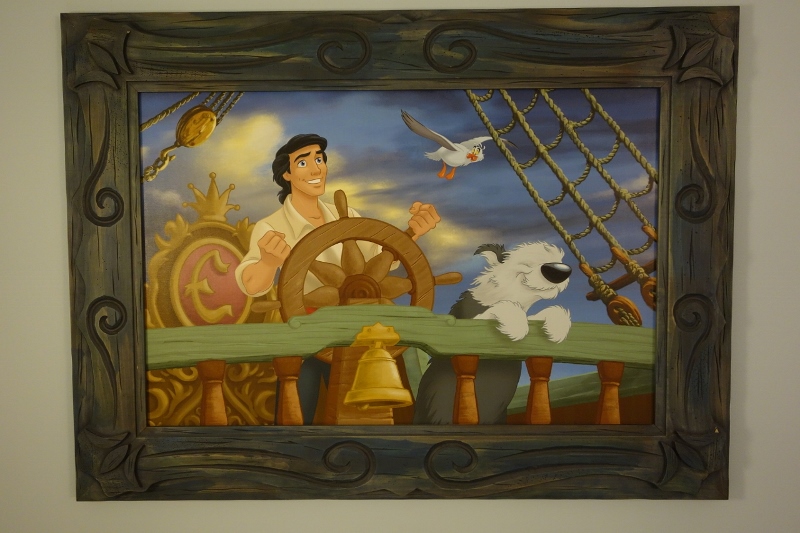 Towards the end of the beds, there's a painting of Prince Eric.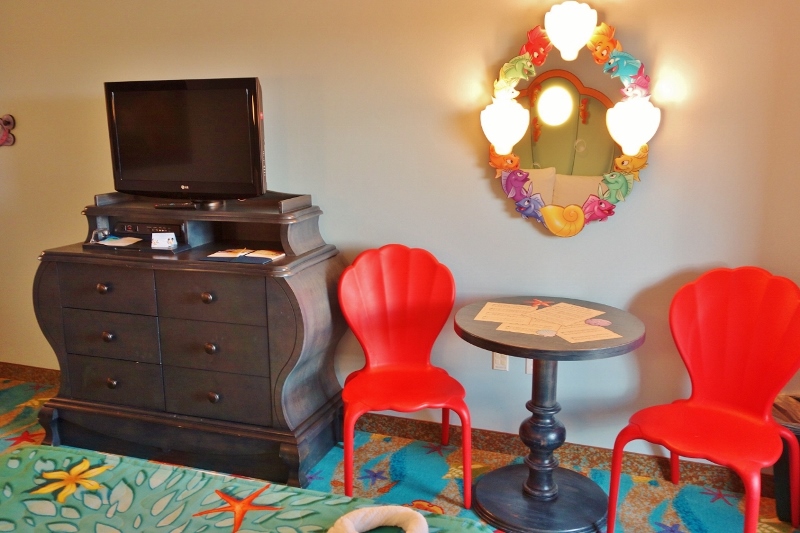 On the other side of the room, you'll find a table and chairs with a fun light fixture and mirror above, and a dresser with a TV above and a fridge inside. No coffee maker, though…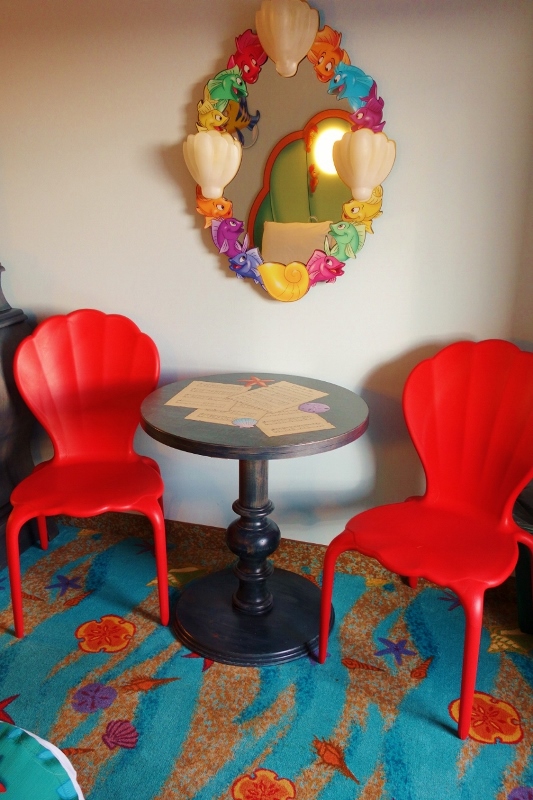 The chairs are fun for kids, but cheap looking…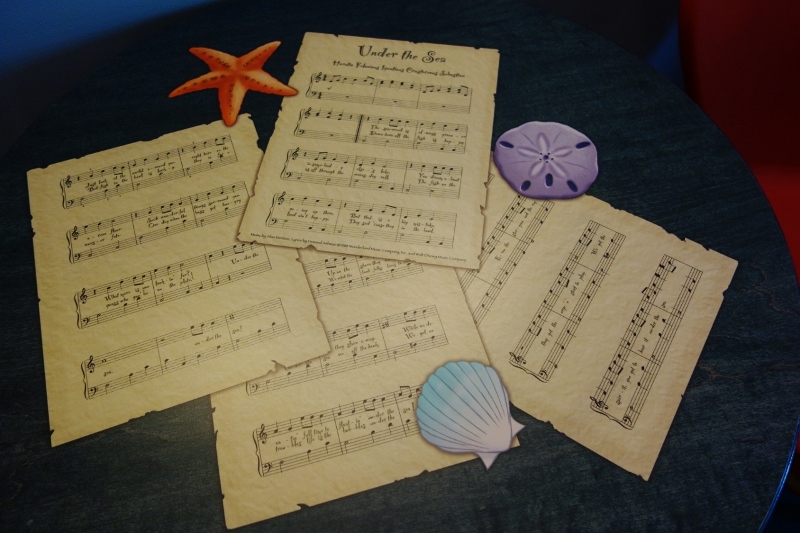 …while the table has these sheets from a musical score embedded.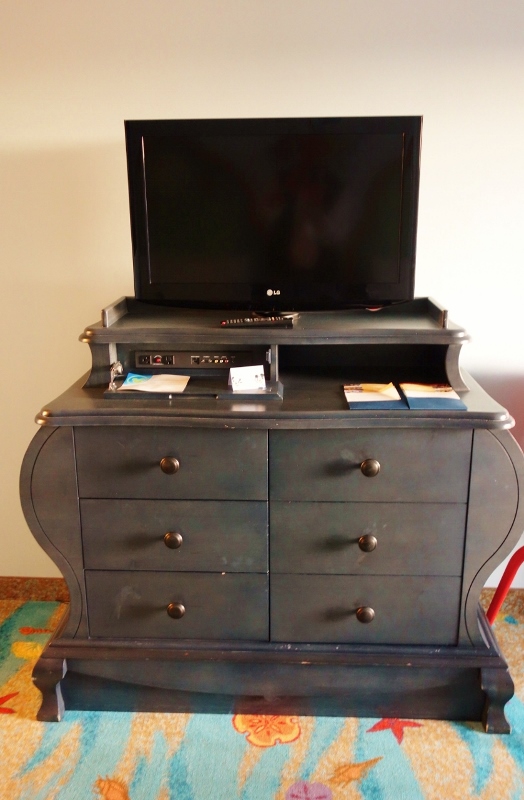 The dresser has the TV above, drawers on one side, and a mini-fridge on the other.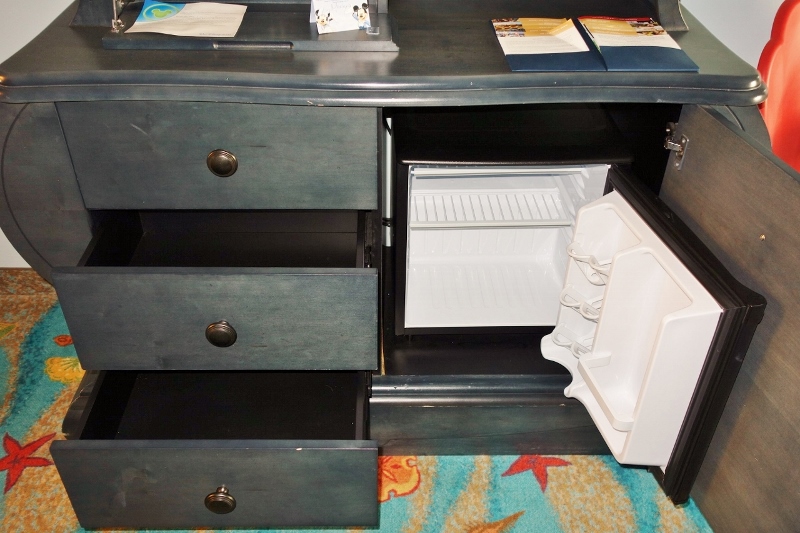 Here's the drawers and mini-fridge. Note only three drawers. There's a shelf above the hanging rack in the bath with more storage, and also room for suitcases used for storage on the floor between the fridge and the bath.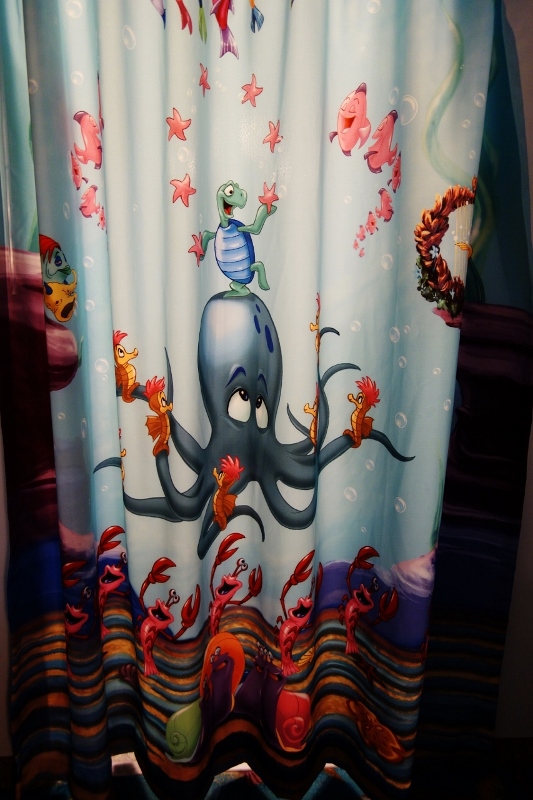 The bath is separated from the main living/sleeping area by a curtain.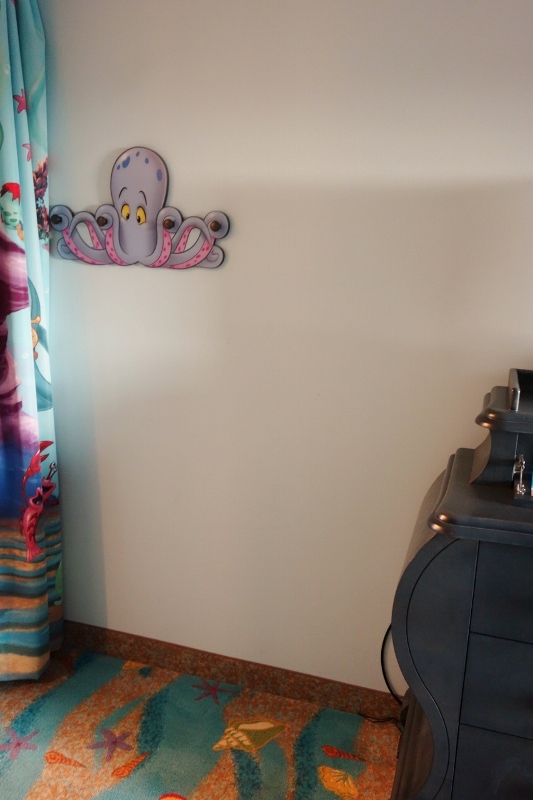 There's also coat hooks in this area.  The wall where the coats hooks are is where the door would be in a room outfitted with connecting doors.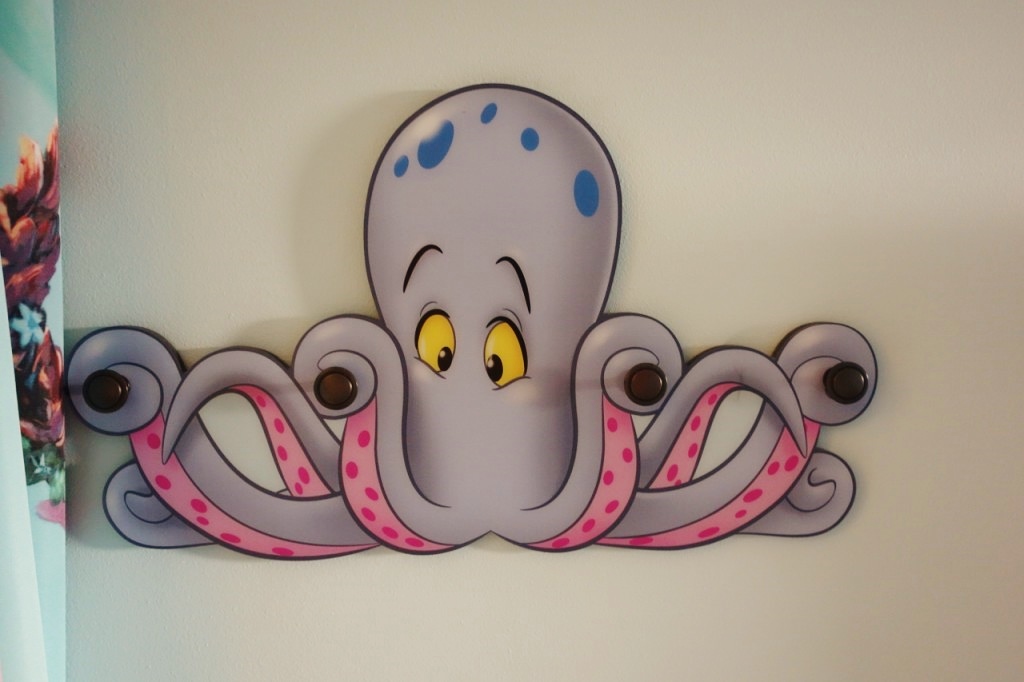 Here's a closer view of the coat hooks.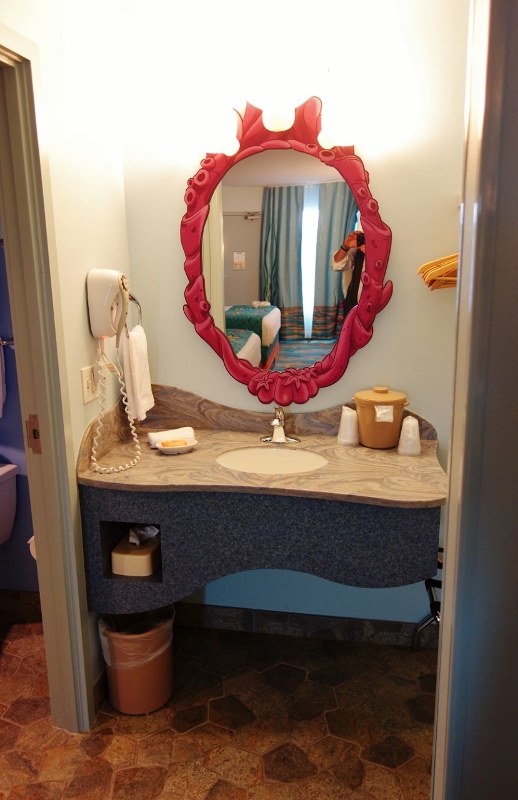 The bath has a single sink…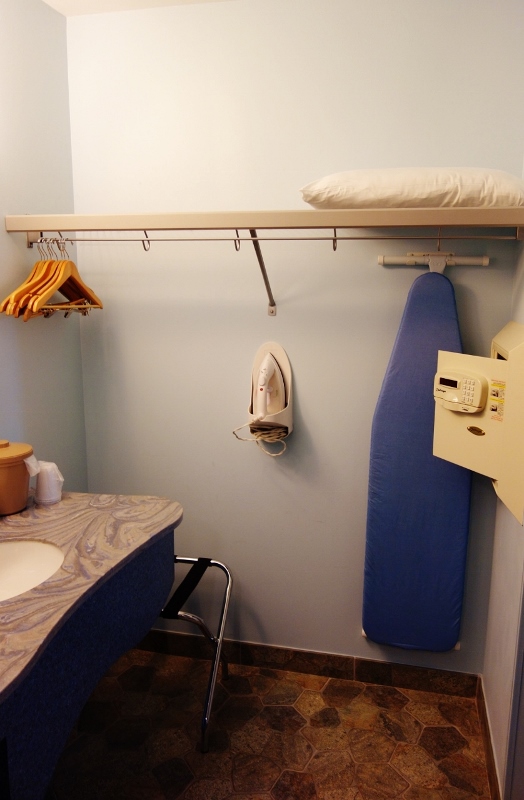 …and a large hanging area to its side, with a shelf above it, and an ironing board, iron, and safe.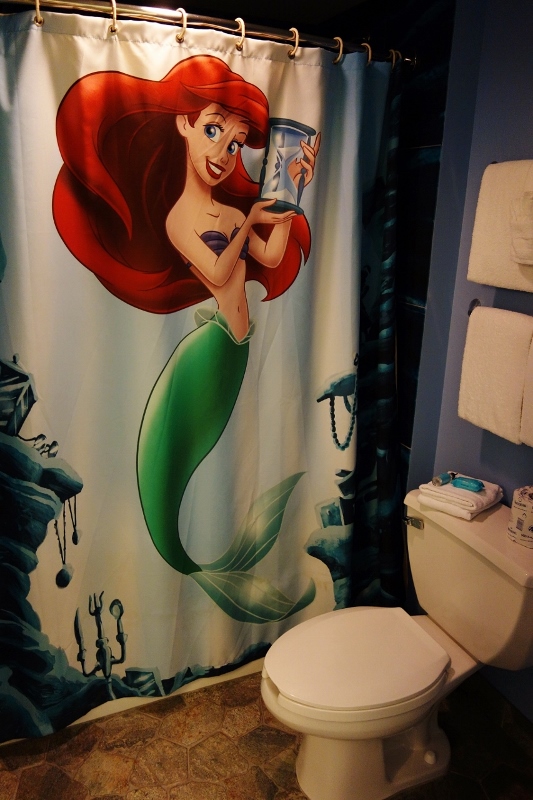 The toilet and tub are closed off into their own space.  The shower curtain presents the first appearance of Ariel in the room.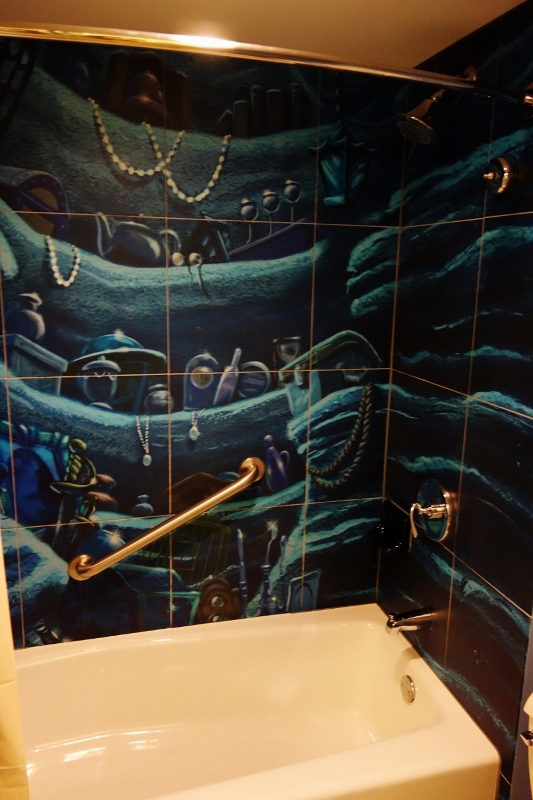 The tub surround is themed to Ariel's lair.
THE FAMILY SUITES AT DISNEY'S ART OF ANIMATION RESORT
This review continues here.
MATERIAL IN THIS REVIEW OF DISNEY'S ART OF ANIMATION RESORT
OTHER KEY PAGES FOR WHERE TO STAY AT DISNEY WORLD

Follow yourfirstvisit.net on Facebook or Twitter or Pinterest!!