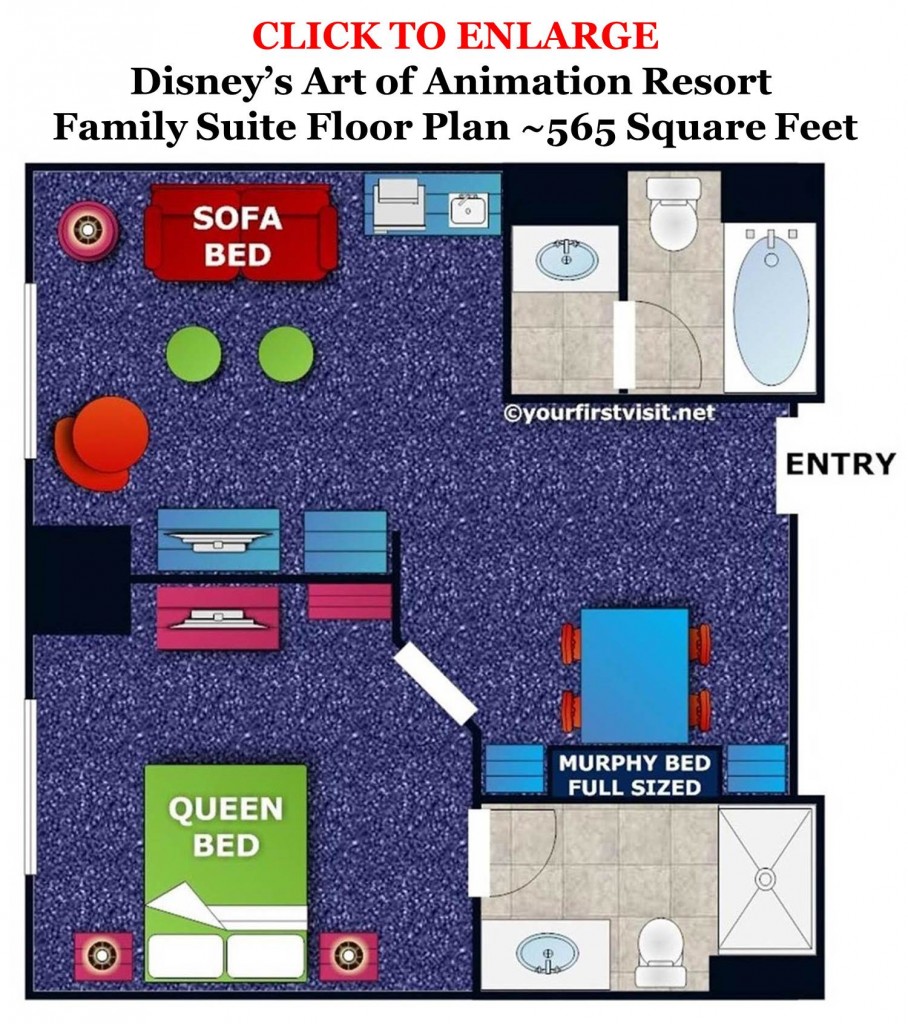 For the first page of this review of Disney's Art of Animation Resort, see this.
ACCOMMODATIONS AT THE FAMILY SUITES AT DISNEY'S ART OF ANIMATION RESORT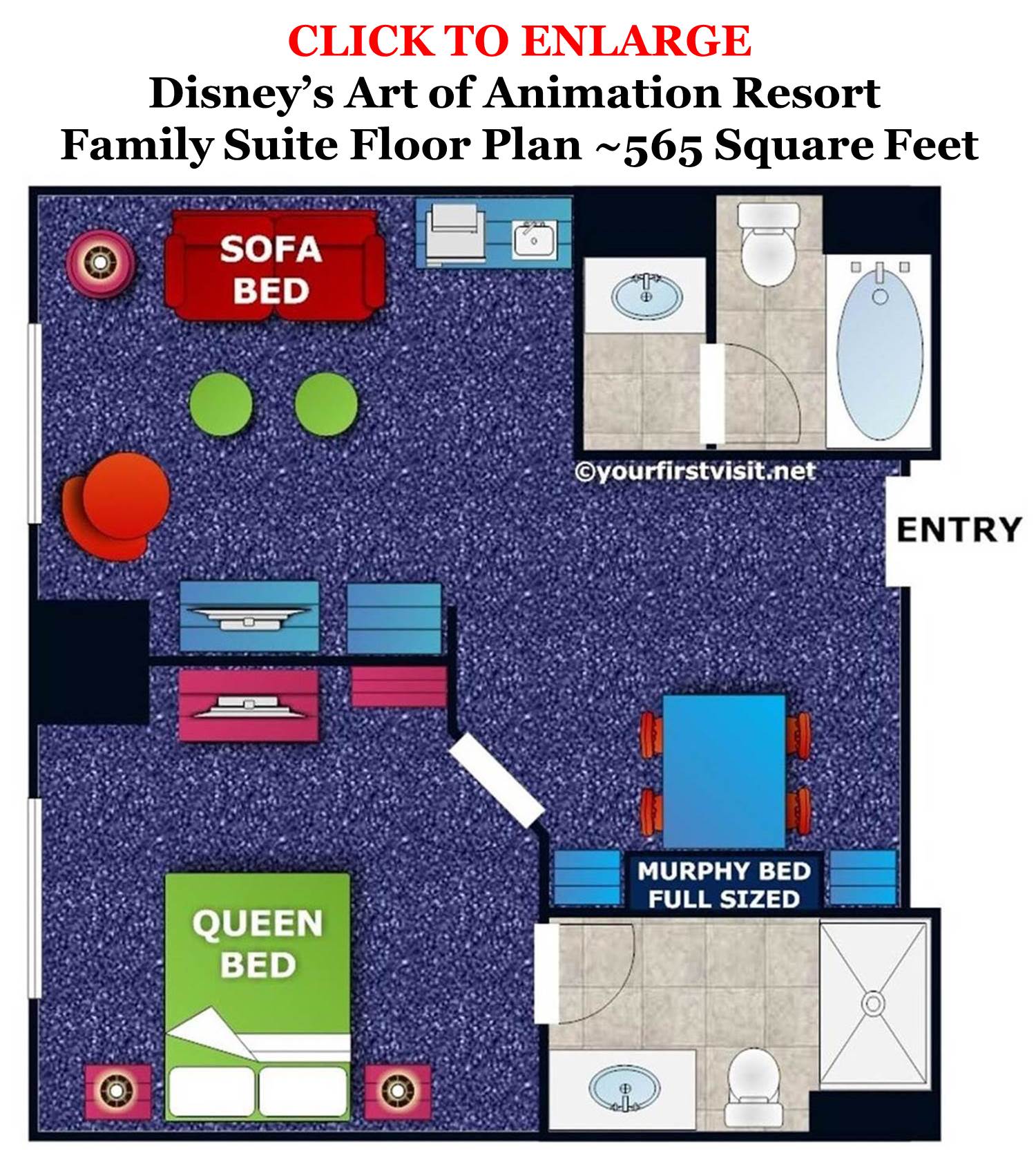 The family suites are innovative and spacious, sleeping six on three beds. Photo tours of each themed suite are later in this review.
The dining area–the first space you enter when you come in from the hall–is the most innovative.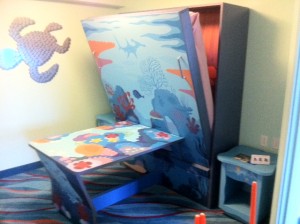 In a meeting of Murphy beds and Rube Goldberg, the dining table converts into a bed…making it a Murphy Goldberg bed…it's easy to set up and re-convert to a table, and fun to play with.
For the price (they are not cheap) I can't think of a better value for space on property.
There are even some deluxes that I'd skip to stay in instead in one of these family suites. You lose the fine dining, more sophisticated décor, balconies, and cooler pools of the deluxes, but for that you get a larger, better equipped, and more livable space…plus two baths.
In some circumstances I'd even pick the Family Suites at Art of Animation over some of the smaller and more awkward Disney Vacation Club one bedroom villas, like those at Saratoga Springs.
However, the most direct comparison for the Art of Animation Family Suites is the Family Suites at All-Star Music.
The All-Star Music family suites were built by combining two existing rooms, and adding a door between them and a wall to create privacy for the master bedroom and space for the mini-kitchen.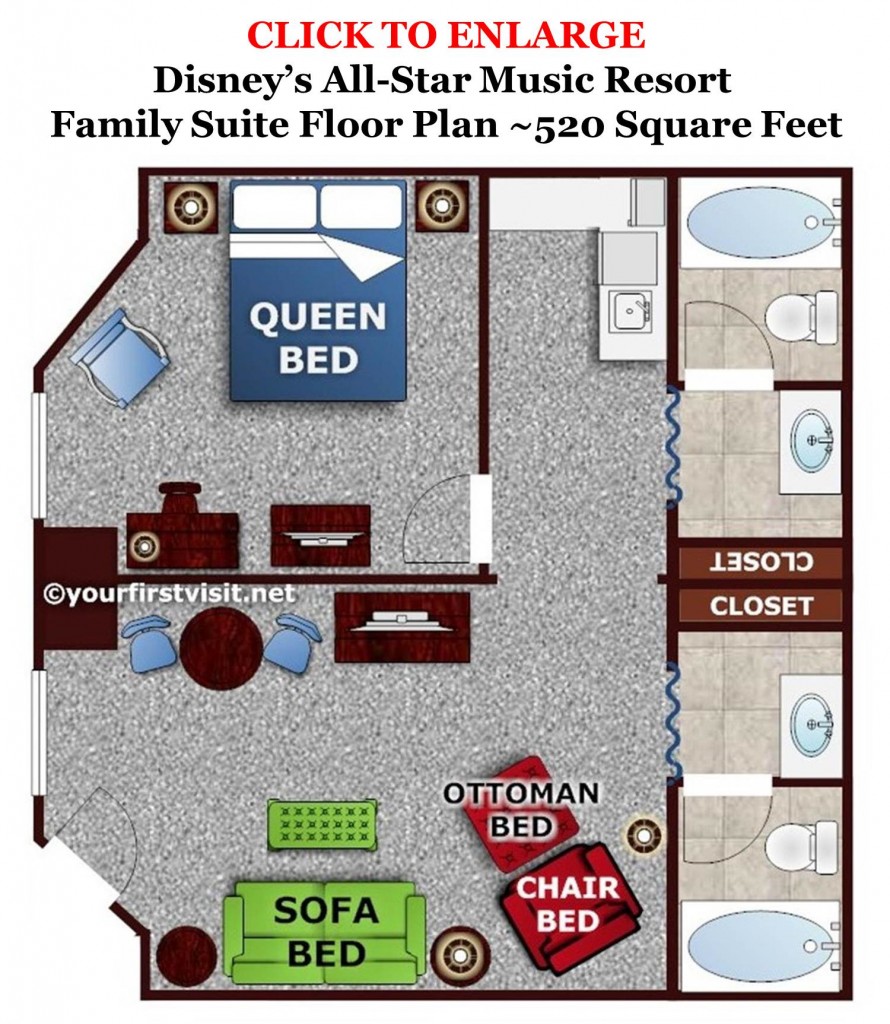 See the floor plan.
There's only a couple of broadly-applicable reasons to prefer All-Star Music to Art of Animation.
One is price. Art of Animation family suites are ~$70-100 per night more expensive than those at All-Star Music.
Another is the number of individual sleeping spaces. Art of Animation has three, each sleeping two, while Music has four, two sleeping one each and two beds sleeping two. This creates more flexibility for some family structures–e.g. families with 3 boys and one girl, or a family of five plus Aunt Ida.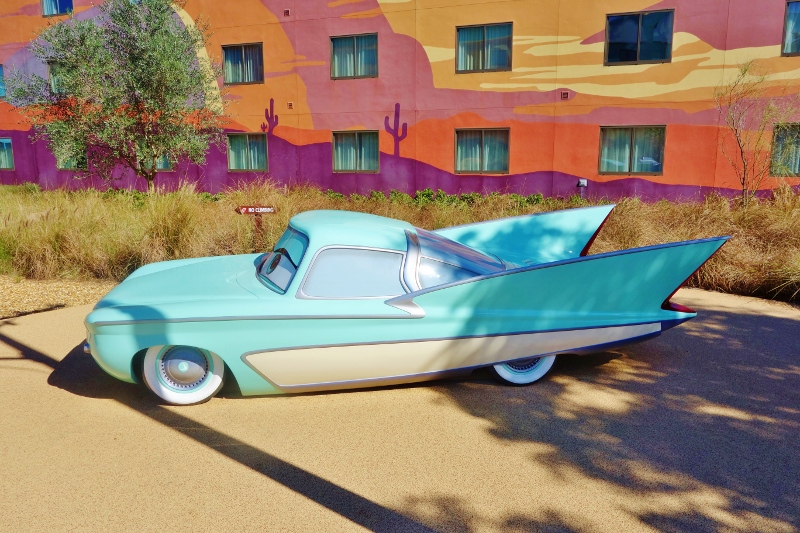 Some other minor points that may sway some families to Music are the easy access to both baths from all beds–in Art of Animation the second bath is in the master bedroom, not so open to the living space–and the fact every bed in Music has a TV view, while in Art of Animation the "Murphy Goldberg" bed has no TV view-able from it.
One could also like the living room, mini-kitchen, and master bedroom more at Music. (For a space by space comparison, see this.)
Otherwise Art of Animation rules All-Star Music.
The family suites at Art of Animation were also designed within constraints–the footprints of the buildings had been established years ago, when the area it now occupies was meant to be the second phase of Pop Century.
Working within this constraint, Disney's designers did a remarkable job.
The first key decision was to have one interior corridor rather than two exterior ones.  This created an extra 5 feet or so of space available to lengthen the rooms, enabling adding a couple of feet to the window to entry door dimension.
This extra length–combined with the decision to move the closets–enabled Disney to rotate the baths and thus free up a ton of space in the center of the entry area.
The second key decision was to discover and decide to use in this space the "Murphy Goldberg" bed (this is my name for it, there's a real brand name–Inova Table Bed).
This dining table that converts into a bed that converts into a table adds greatly to the livability of the room, and also simplifies what the living room area needs to deliver in terms of beds.
It's also fun to play with.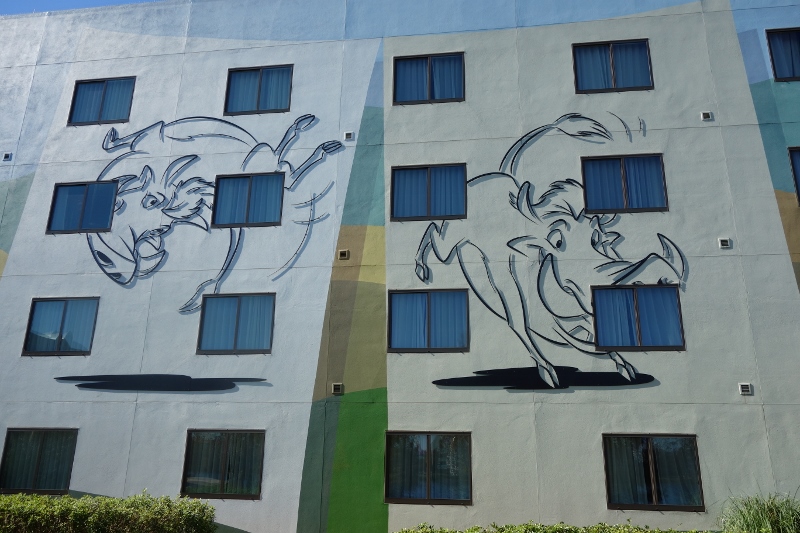 .
PHOTO TOUR OF A FINDING NEMO FAMILY SUITE AT DISNEY'S ART OF ANIMATION RESORT
This review continues here.
MATERIAL IN THIS REVIEW OF DISNEY'S ART OF ANIMATION RESORT
OTHER KEY PAGES FOR WHERE TO STAY AT DISNEY WORLD


Follow yourfirstvisit.net on Facebook or Twitter or Pinterest!!