The Comprehensive Guide to Walt Disney World Rides and Attractions
By Dave Shute
DISNEY WORLD RIDES RANKED FOR LITTLE AND BIGGER KIDS
This chart (as always on this site, click it to enlarge it) ranks all attractions at Walt Disney World based on two different points of view:
Vertically from the eyes of pre-school kids: best loved, to be avoided, or neither;
Horizontally from the eyes of kids in the third grade or older, and their parents: skippable, favorites, or neither.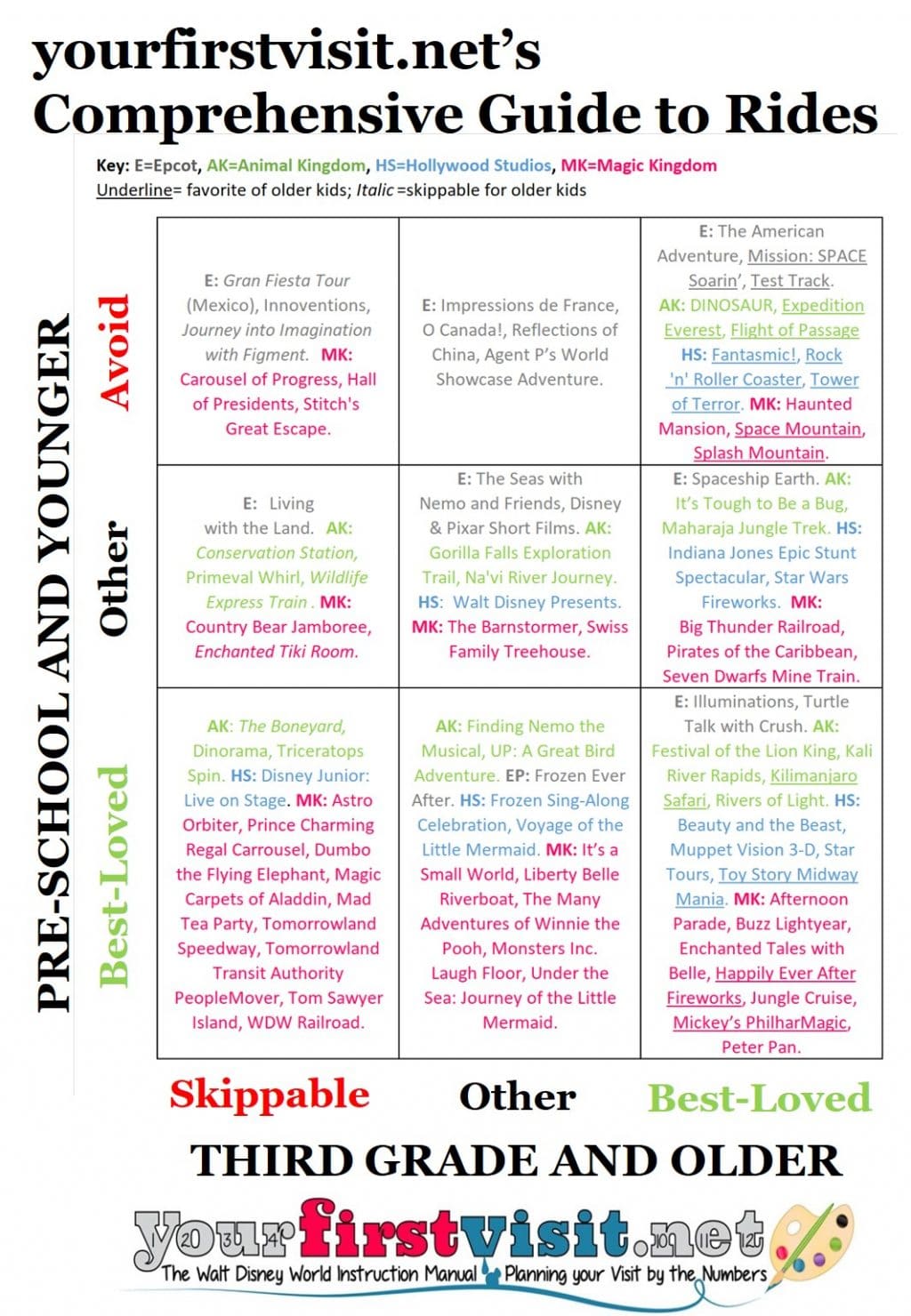 Groupings are based on ratings by age from a number of sources, on height restrictions, and on "scariness."
If you have trouble interpreting it, this should help
The lower right shows rides and attractions everyone likely will love
The upper left shows ones everyone may find skippable
The upper right shows ones 3rd graders and older guests will likely love, but that pre-schoolers should avoid
The lower left shows ones pre-schoolers will love, but that every one else likely may find dull


Follow yourfirstvisit.net on Facebook or Twitter or Pinterest!!
RELATED STUFF