Ride Height Requirements at Walt Disney World
By Dave Shute
WHAT YOUR KID CAN RIDE AT WALT DISNEY WORLD AT VARIOUS HEIGHTS
Some of  the best-loved rides at Walt Disney World have height requirements. These exist for a combination of safety and "age-appropriate" reasons.
Of the rides that have height minimums–most don't, but most of the best do-the least is 32 inches, and the highest is 48 inches.
The graphic below contains all the key Walt Disney World rides with height requirements. It groups rides by minimum height.
That means that you can quickly see what your kids might miss at various heights.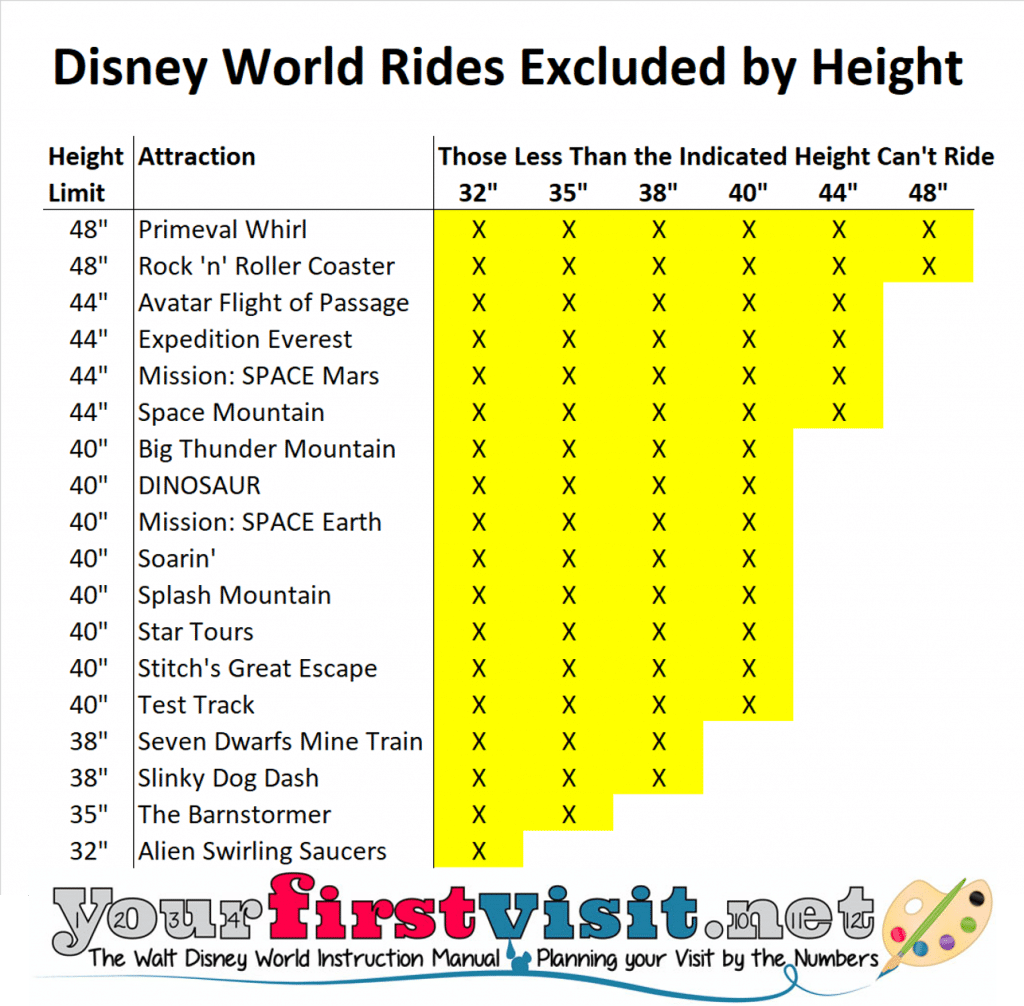 (Click it to enlarge it.)
LINKS FOR HOW OLD/TALL YOUR KIDS SHOULD BE


Follow yourfirstvisit.net on Facebook or Twitter or Pinterest!!
RELATED STUFF