d. Where to Stay at Walt Disney World
By Dave Shute
OVERVIEW: WHERE TO STAY AT WALT DISNEY WORLD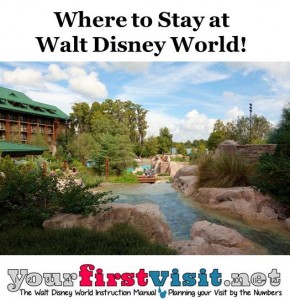 Stay in Disney's Polynesian Resort  if you can afford it, or in a standard room at Disney's Art of Animation Resort if you are on a tight budget.
(Note: Construction at the Polynesian may make it a bad choice for some; only 5 people can stay in one standard room at the Polynesian, and only 4 at Art of Animation. If your family is too large for a single room, see Large Families at Walt Disney World.)
If neither of these works for you, see Next Best Resort Choices.
STAY AT A WALT DISNEY WORLD RESORT
You should stay at an official Walt Disney World resort hotel, as doing so gives you special privileges that your itinerary takes advantage of.
One is the Disney Dining Plan, which will save you some money if you eat where this site's itineraries suggest you do. (See How to Eat.)
More importantly, Walt Disney World Resort hotel guests can take advantage of Extra Magic Hours, which means that at certain parks on certain days, they can enter an hour earlier than everyone else, or stay three hours later than other guests
This site's basic itinerary has you using Extra Magic Hours twice:
You will be entering Disney's Animal Kingdom an hour early, as doing so means you will see the animals there at their most active
You also will be taking advantage of late Extra Magic Hours at Epcot because staying late lets you enjoy the park-closing fireworks show Illuminations at Epcot without having to leave the park as soon as it ends.  This lets you avoid the massive jams that occur at these moments.
CRITERIA FOR PICKING AMONG DISNEY RESORTS
This site selects from among the 25 or so  possible Walt Disney World resort hotels based on two criteria:
Appeal to kids (for obvious reasons) and
Transportation convenience, because of all the trips you will be making back and forth from your resort to the various parks, attractions and shows.
KID APPEAL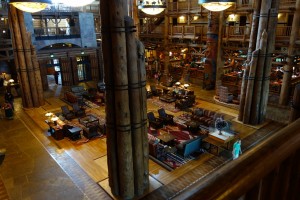 Kid appeal is principally visual, and it means whether the look of a resort has features that speak to kids of whimsy, playfulness, and adventure, signaling that that this resort was designed for them! (And not necessarily for their parents…)
The resorts with kid appeal are, in order
None of the other resorts has enduring, whimsical kid appeal. See this for more on kid appeal.
CONVENIENCE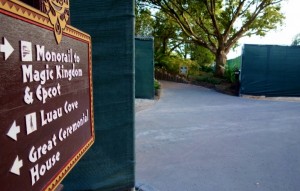 These resorts noted above with kid appeal break into two categories.
The first 3 are classified by Walt Disney World as "Deluxe" resorts, and
The rest are classified by Disney as "Value" resorts
(See this for details on what you get in each resort category.)
Because the price difference between these categories is so high, separate hotels are recommended within each of the two categories. (Other categories exist, but are not recommended for first-time visitors–see Where Not to Stay for why.)
Within the kid-appealing Walt Disney World resorts, the tie breaker is transportation convenience, particularly to the Magic Kingdom and Epcot theme parks, as you will be making more trips to these parks than any others.
Of the three kid-appealing deluxe resorts, the Polynesian is far and away the most convenient.
It is one of only three resorts served by the resort monorail that directly connects to the Magic Kingdom, and the only one of the kid appealing resorts to do so
Is the only resort within easy walking distance of the Epcot monorail that directly serves Epcot, and
Is the only resort for which you can take the express monorail back from the Magic Kingdom, walking from where the monorail stops at the Transportation and Ticketing Center back to the hotel–and saving often 10 to 30 minutes.
Among the Walt Disney World value resorts with kid appeal–the All-Star Music, Movies and Sports Resorts, Disney's Pop Century Resort, and Disney's Art of Animation Resort , Art of Animation and Pop Century tie as convenience winners, but the choice is not so clear cut.
Collectively, transportation is slightly less convenient at the All-Stars than at Pop Century and at Art of Animation, principally because many of the buses at All-Stars serve more than one of these resorts–often all three of the All-Star Resorts.
This bus sharing both slows down and makes more variable the All Star round-trip time to and from the parks, and tends to make the buses and bus stops more crowded than at Pop and Art of Animation, each of which has just one bus stop, not shared with any other resorts.
Total travel times, over your entire vacation, likely would be nearly equivalent, but the time spent in Pop Century and Art of Animation transit seems more productive, more predictable, and less frustrating.
See this for more on convenience.
MORE ON WHERE TO STAY AT DISNEY WORLD