Christmas 2019 at Walt Disney World
By Dave Shute
OVERVIEW: CHRISTMAS 2019 AT DISNEY WORLD
The Christmas season at Walt Disney World includes both the best and the worst times to visit, with both prices and crowds at both lower and very high levels over the period.
Decorations, special Christmas shows, programs, and events, and Christmas trees are everywhere, making Disney World as special a place to celebrate the holidays as you can find.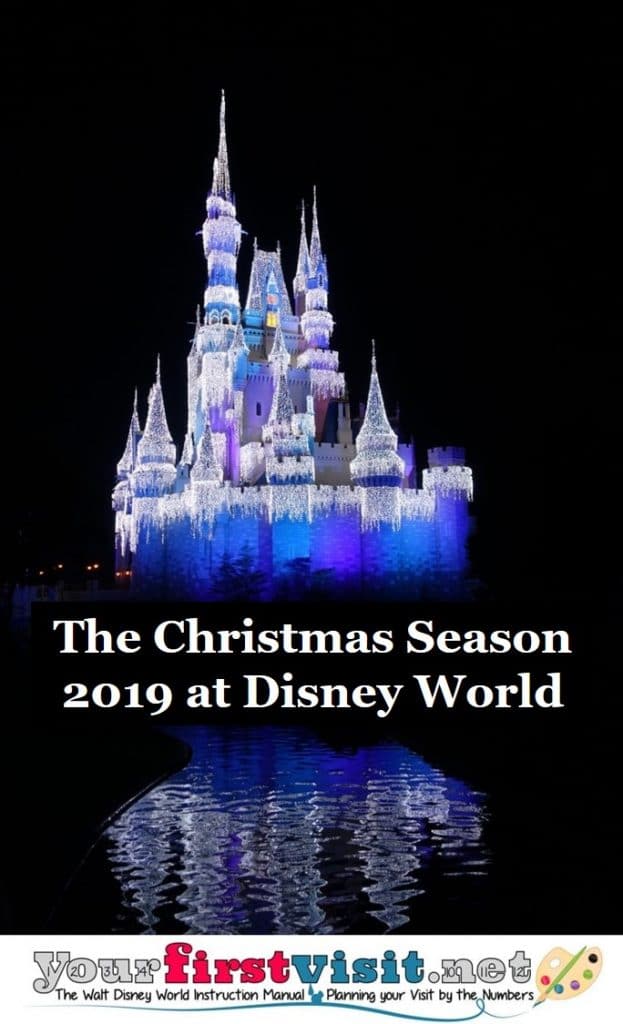 THE CHRISTMAS SEASON AT WALT DISNEY WORLD
December crowds at Walt Disney World begin at lower levels. In 2019, they will begin to build the week of 12/14 and by 12/23 will hit their highest levels of the year, where they will stay until about January 1, 2020. Crowds will still be high–though not at the holiday levels–through January 4, 2020.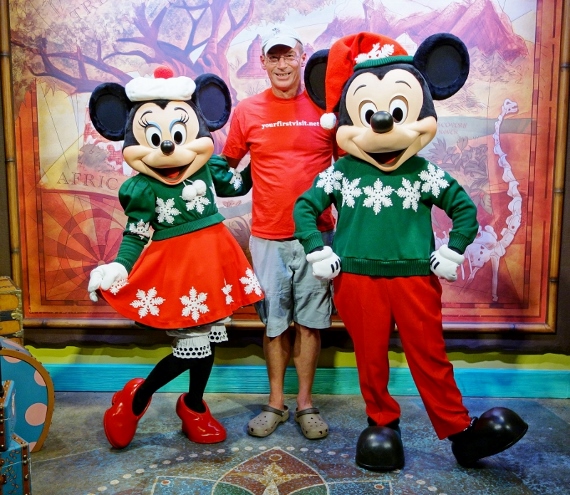 Walt Disney World resort hotel December prices at the beginning of the month are at one of the lower levels of the year. Prices increase 12/8, again 12/13, and again 12/20, reaching then the highest levels of the year.
Walt Disney World ticket prices begin the month at average levels. By 12/13 all but the shortest are high, and ticket prices hit their peak levels of the year shortly after.
December weather is cooler and variable. While the average daily high is 73, this masks tremendous variability.
CHRISTMAS CELEBRATIONS AT WALT DISNEY WORLD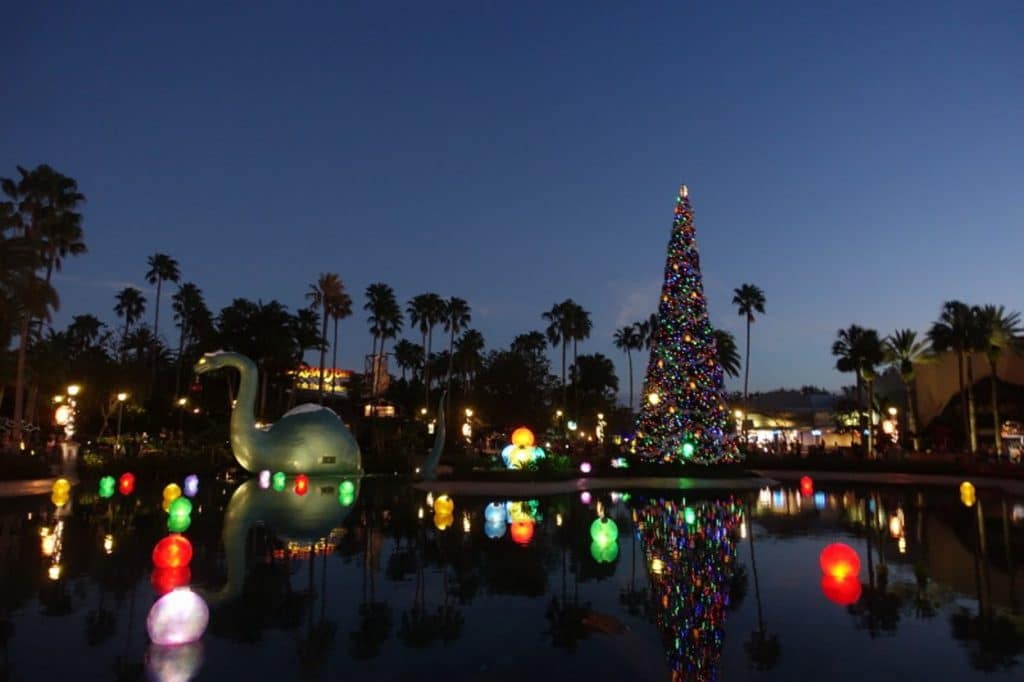 Each of the parks has wonderful Christmas decorations, and each has special Christmas events, which will begin in early November at Magic Kingdom, Animal Kingdom, and the Studios, and the Friday after Thanksgiving at Epcot.
NEW YEAR'S EVE 2019 AT WALT DISNEY WORLD
New Year's Eve festivities in 2019 for the first time will include a celebration at Disney's Animal Kingdom. Based on the current schedule:
Epcot and the Magic Kingdom will be open until at least 1a on New Year's Eve; Disney's Hollywood Studios and Disney's Animal Kingdom will be open until at least midnight
The Magic Kingdom will have special New Year's Eve fireworks at 6.30 and 11.50p
Epcot will have its Epcot Forever fireworks show at 6.30 and 11.40p, plus DJs in various pavilions.
Disney's Hollywood Studios will have Star Wars fireworks at midnight
Disney's Animal Kingdom will have a light and music show (but no fireworks) at the Tree of Life at midnight
Magic Kingdom will have the same fireworks at the same times on 12/30/19. This date will likely be a little less crowded than 12/31.
Note that alcohol is not much available at the Magic Kingdom (other than at a few restaurants), but is available at the other three parks.


Follow yourfirstvisit.net on Facebook or Twitter or Pinterest!!
RELATED STUFF