The Holidays at Disney's Animal Kingdom
By Dave Shute
Disney's Animal Kingdom theme park has added new and enhanced holiday decorations and shows.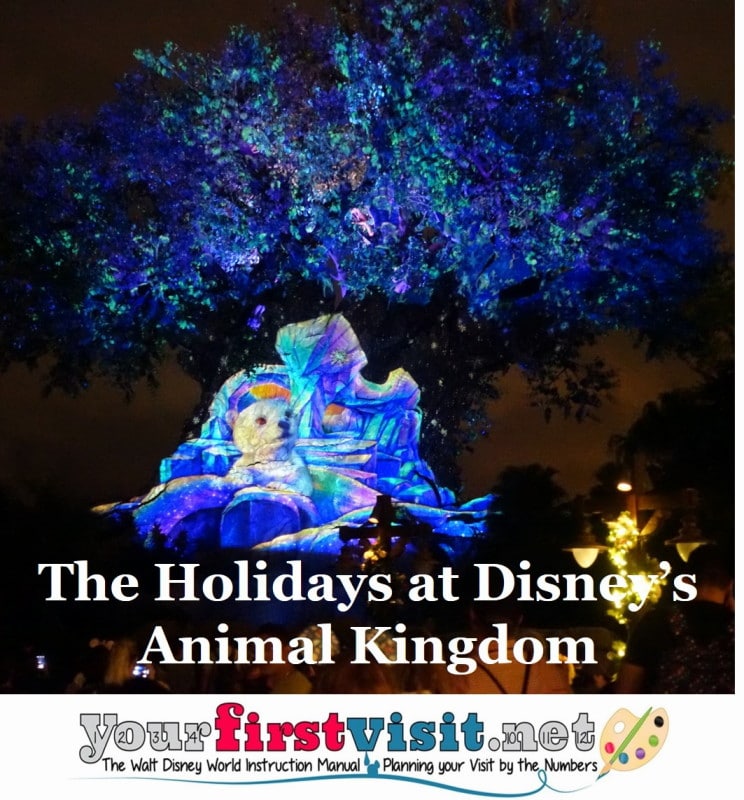 Some have called the additions unprecedented, but I have been doing this long enough to have written in the past about the long-gone Mickey's Jingle Jungle parade at this park, so have a more judicious view.
Highlights of what's new include
Winter puppets near the Tree of Life—this is a daylight event, and my visit was after dark. Disney describes these as "life-size, artisan-sculpted animal puppets—including a Merry Menagerie of reindeer, foxes and polar bears," and them seem to be quite the hit.
A winter-themed set of shows in Tree of Life Awakenings
Added decorations in all the parks other lands, including some minor adds to Pandora—my photos of this did not turn out even by my usual lower standards.
Let's take a tour!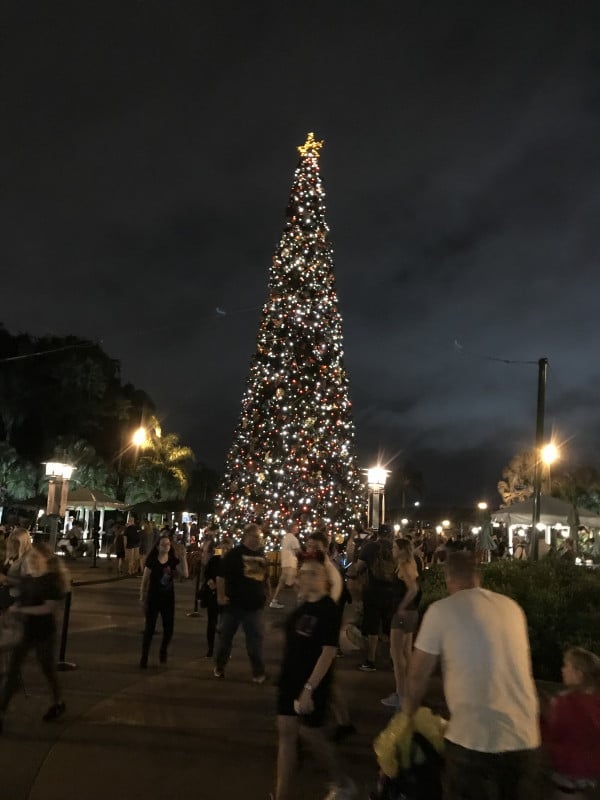 The entry to Disney's Animal Kingdom features the usual Christmas tree…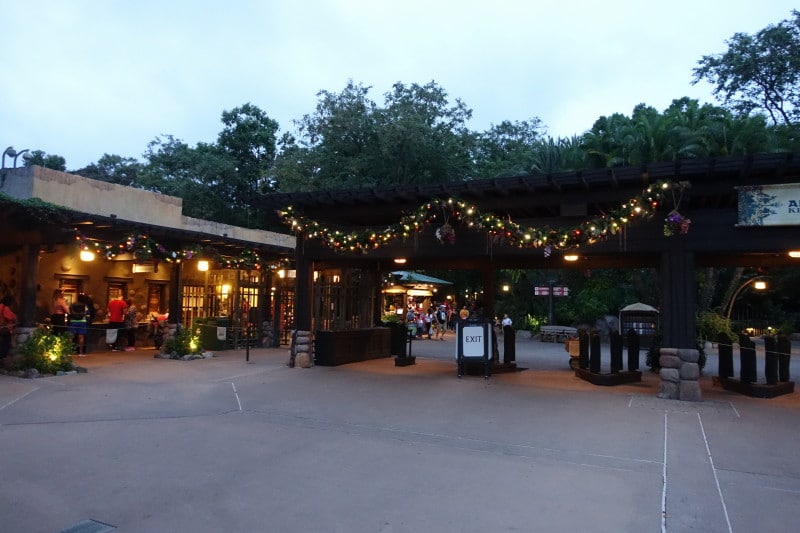 …and some holiday lights on the structures here.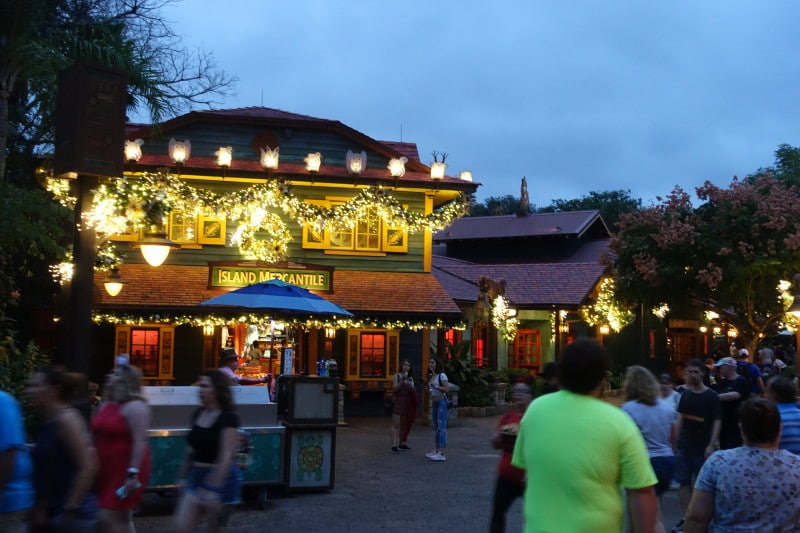 Discovery Island has as noted the puppets, and also holiday decorations.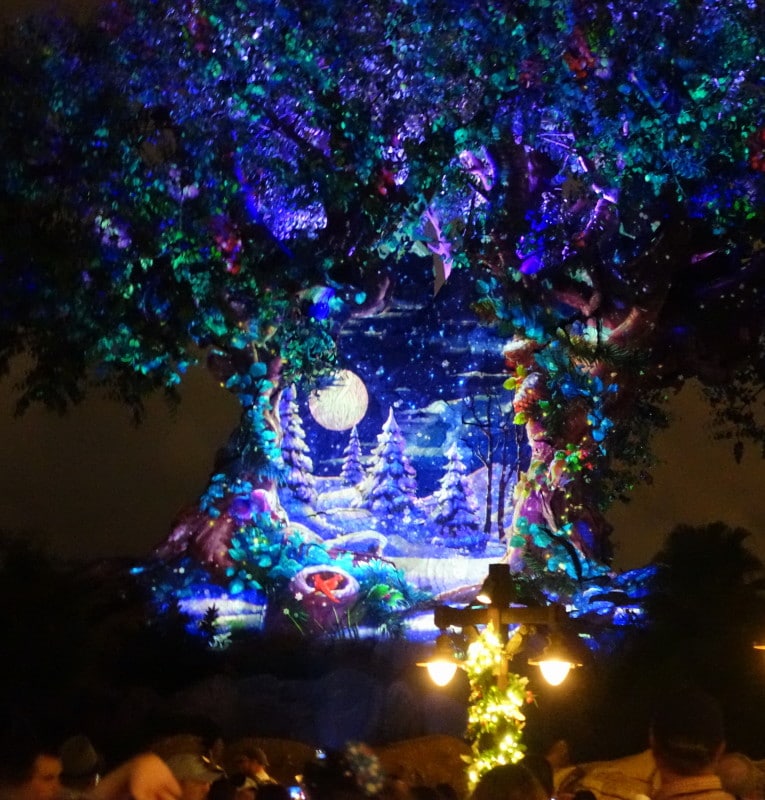 Tree of Life Awakenings can be seen from either in front of it on Discovery Island or from the back along the pathway from Africa to Asia.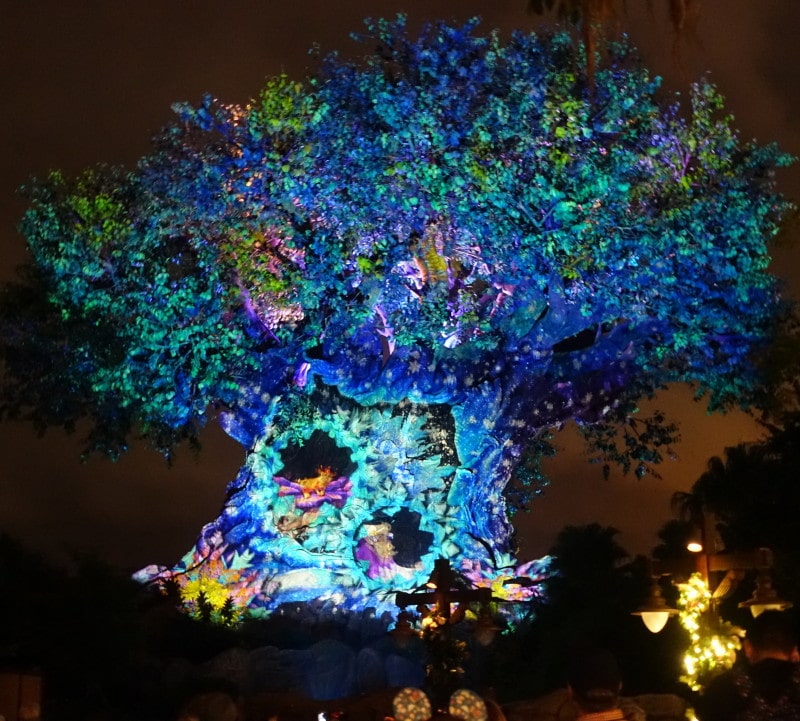 The brief shows are more winter-themed than holiday-themed, and have the usual subtlety and charm we've come to expect from these shows.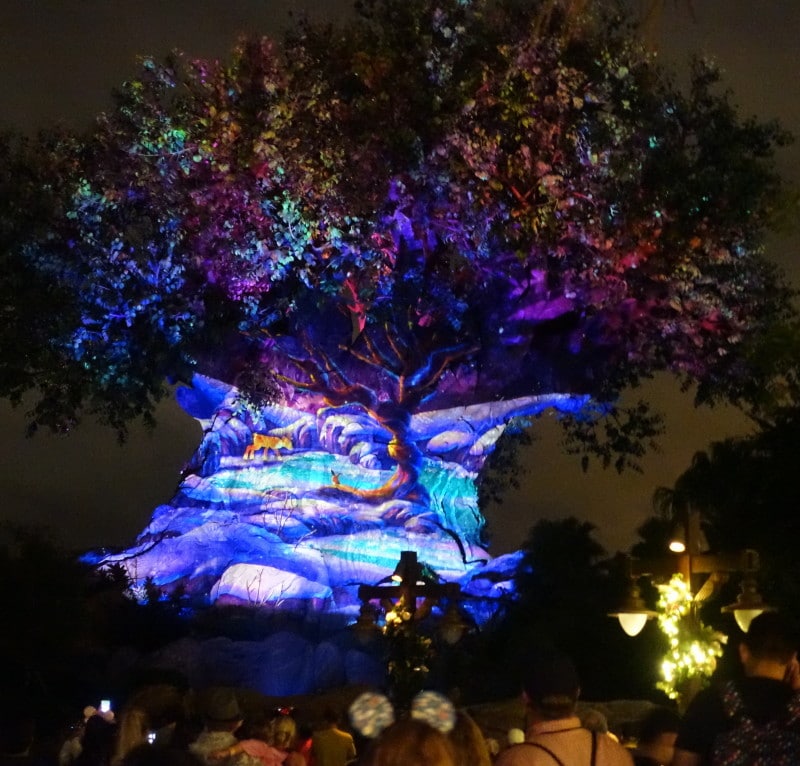 More from the Tree of Life Awakenings.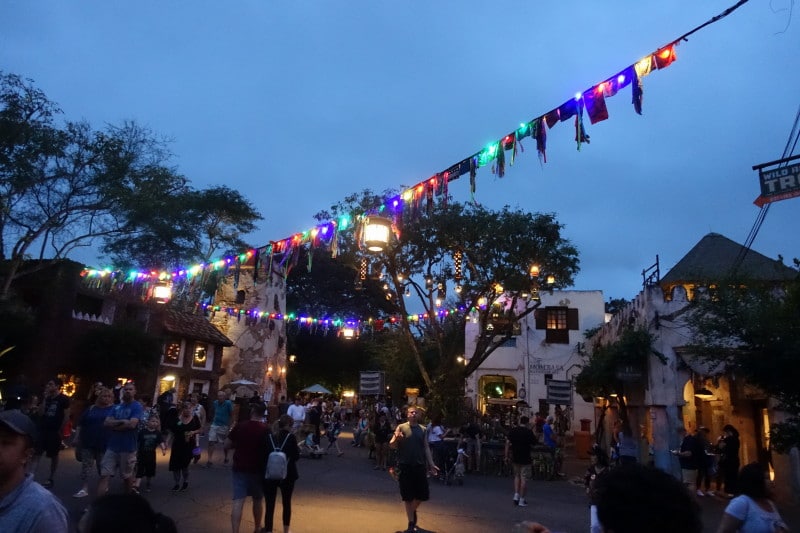 Africa includes celebratory colors and textiles….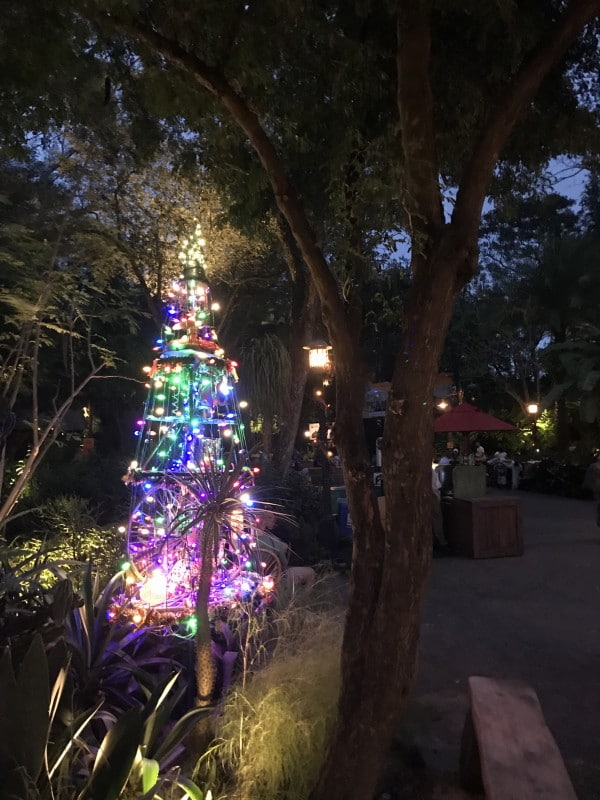 …and among other decorations this tree near the Wildlife Express.
Pandora has a bit of decoration from its Earth-native expats. Some have complained that these additions—all my photos are terrible, so I have nothing to show you—are off-theme, but Disney has learned the hard way in Galaxy's Edge to not take 100% immersion too seriously. Folks don't come to Disney World for 100% immersion; they come for fun.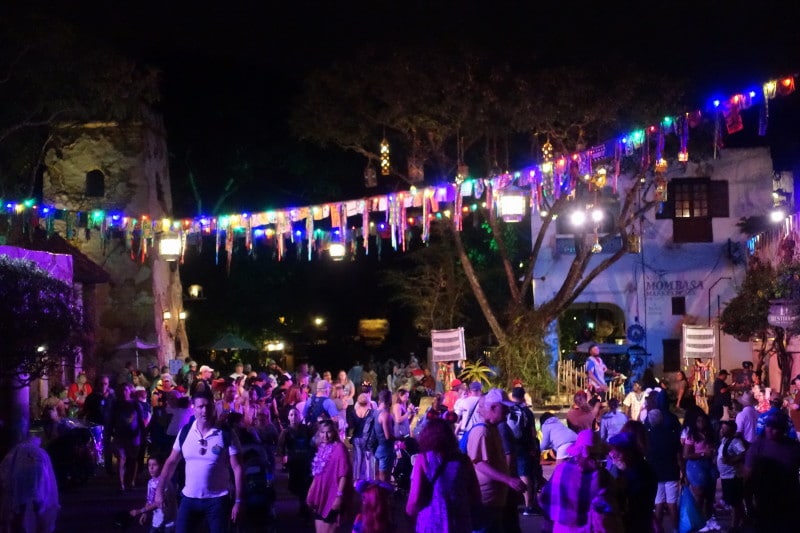 Asia has added lights to celebrate Diwali––the festival of lights in India.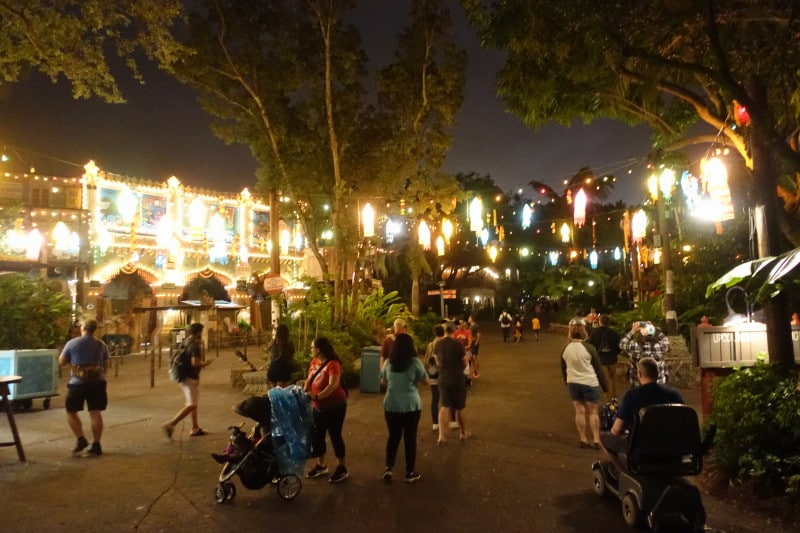 These fit so nicely with the already-existing evening lighting that I'd like to see them stay all year.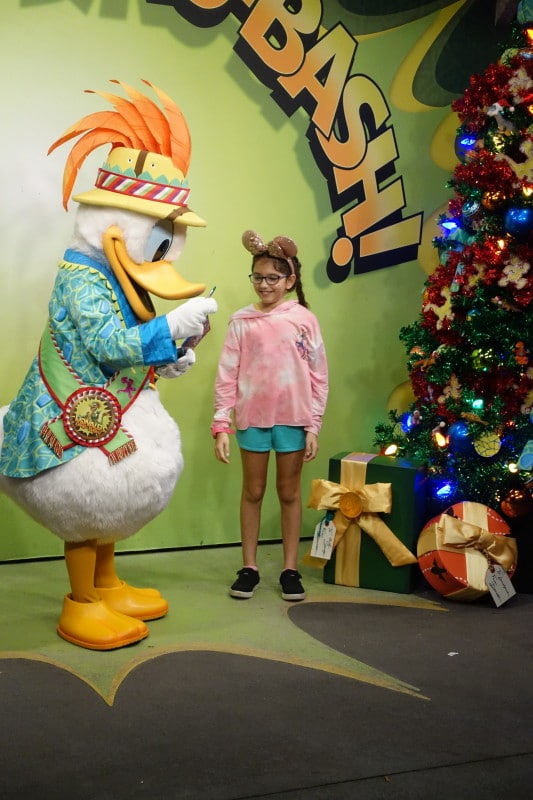 Dinoland has recently had strong Donald Duck (and associates) Christmas-themed meet and greets.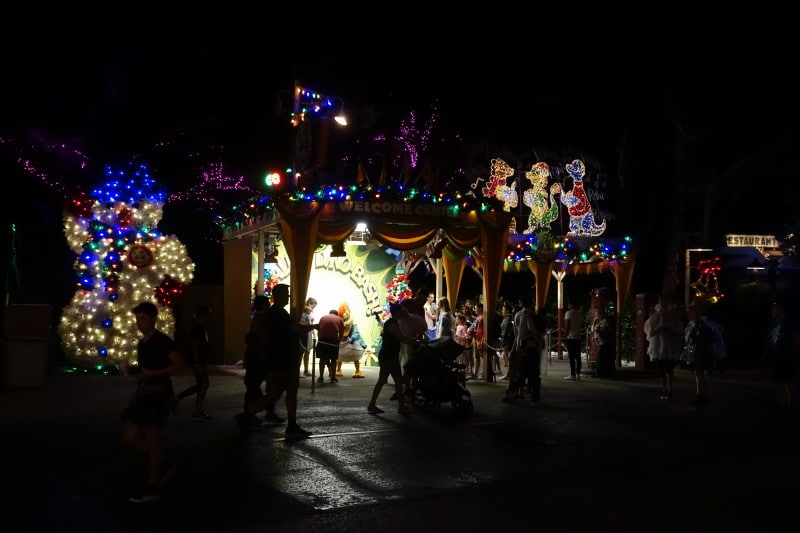 You'll see this again this year, plus more decorations…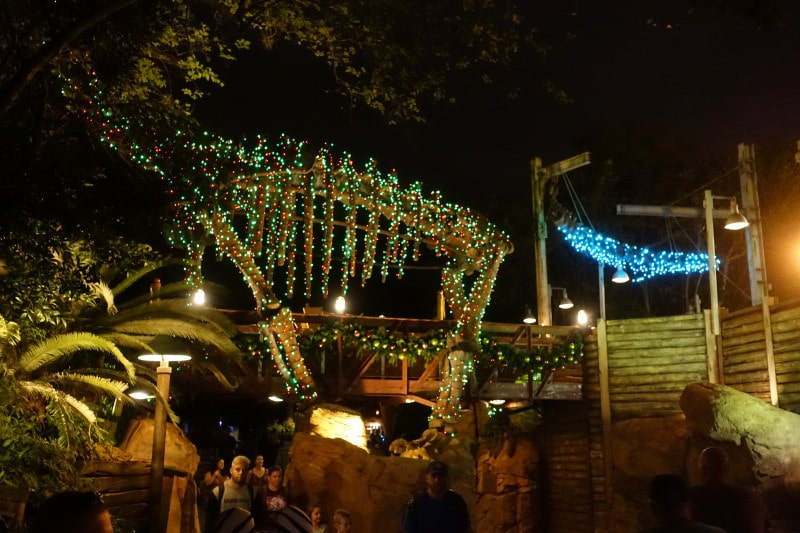 … including in the boneyard.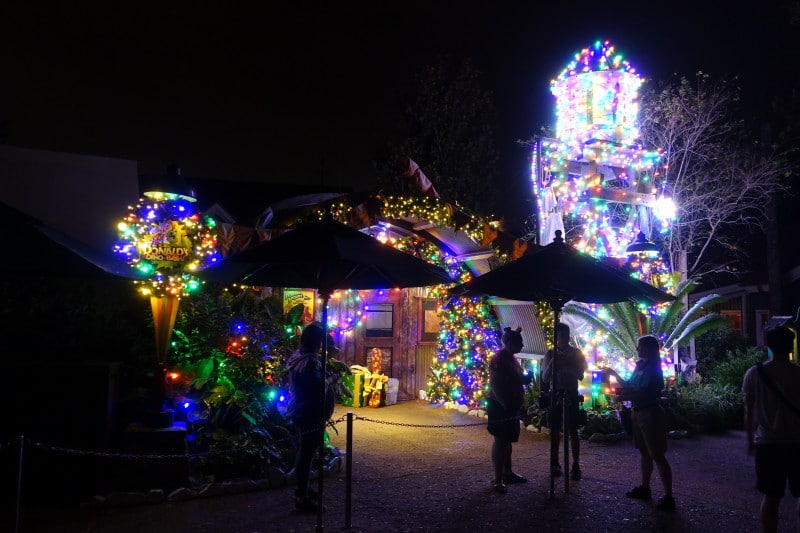 All in, a pleasant set of additions to a great theme park.


Follow yourfirstvisit.net on Facebook or Twitter or Pinterest!!
RELATED STUFF