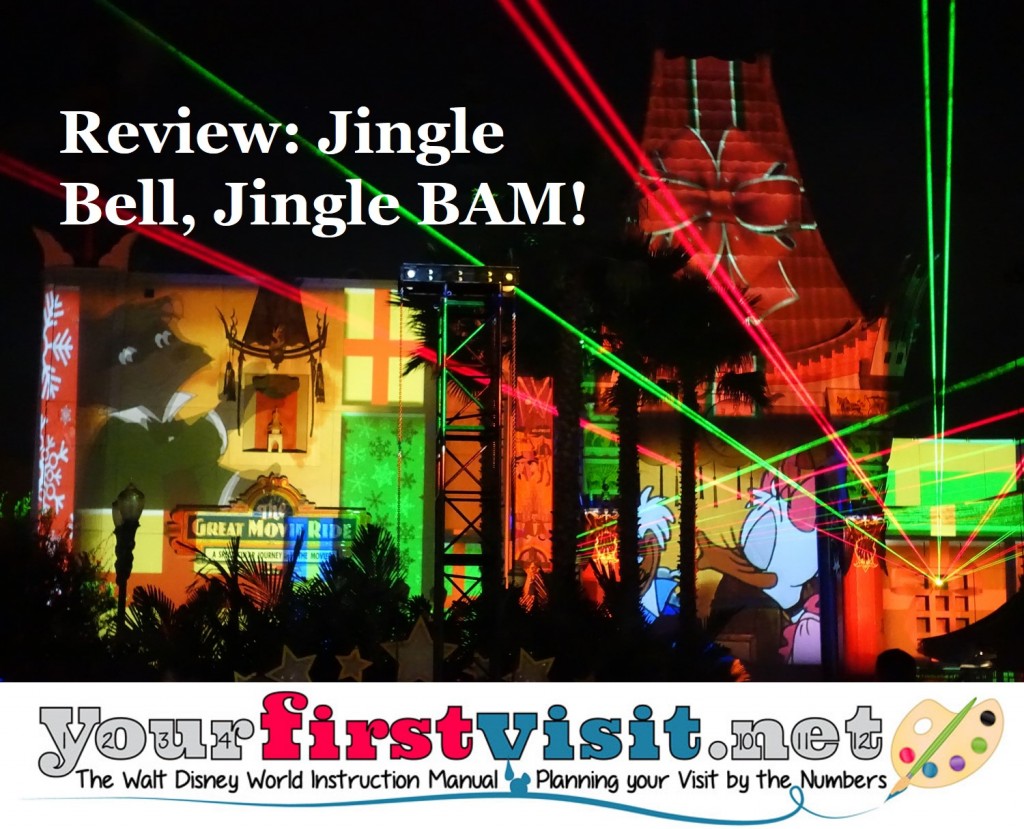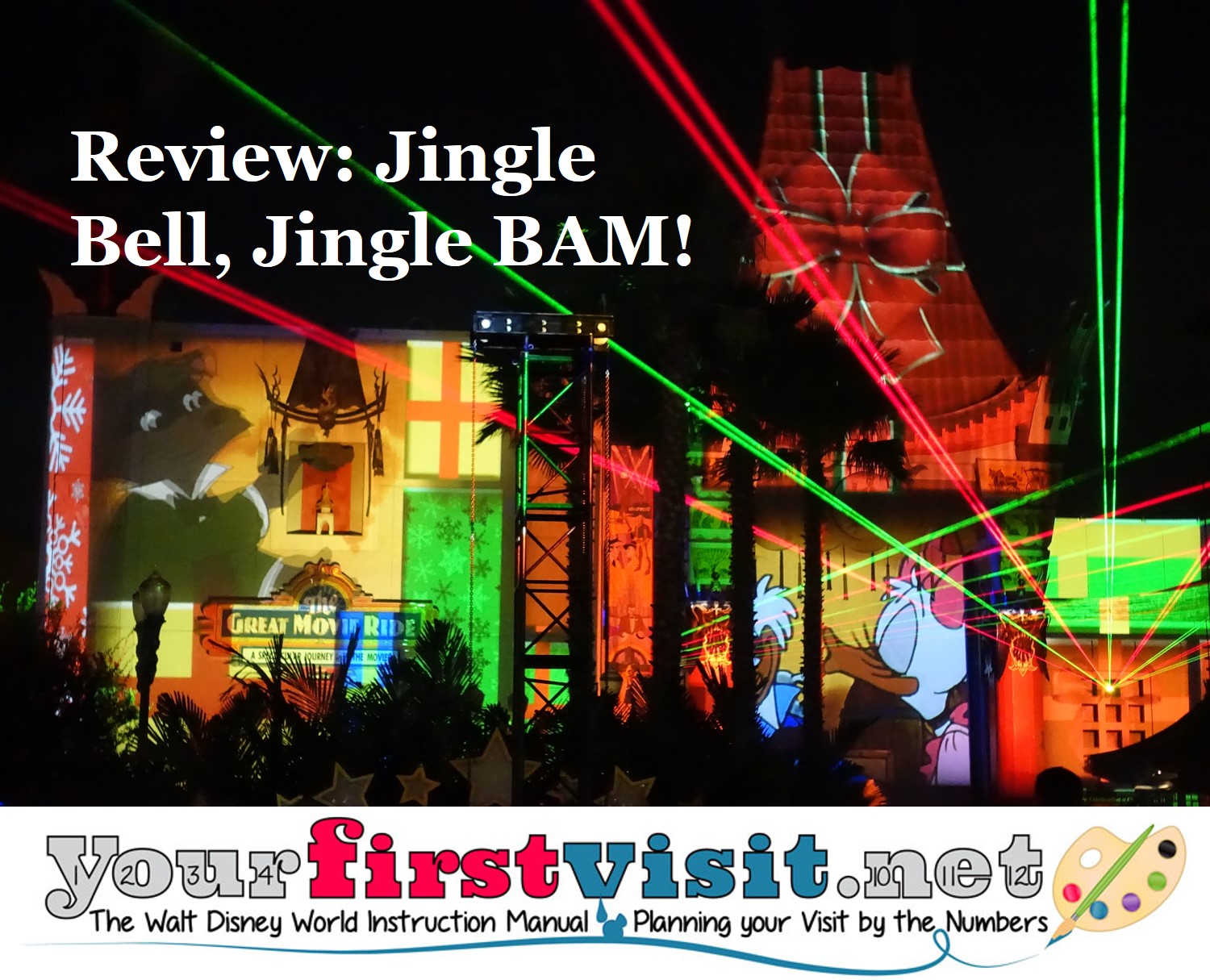 JINGLE BELL, JINGLE BAM! AT DISNEY'S HOLLYWOOD STUDIOS
Jingle Bell, Jingle BAM! is a holiday show at Disney's Hollywood Studios that debuted in 2016 and has returned each year since. It's return for 2019 is confirmed–but not yet the dates.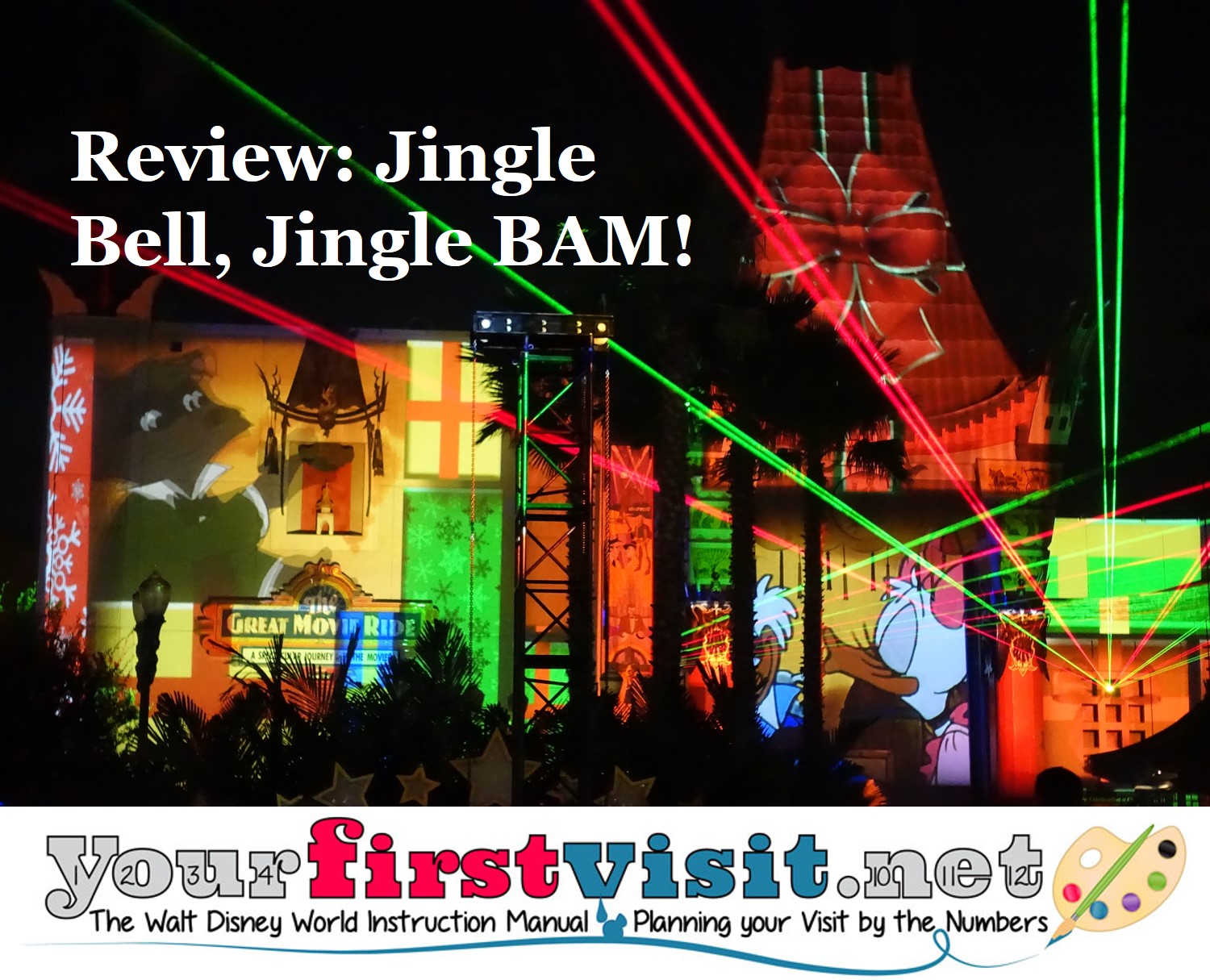 A fun combination of projections of Disney characters, lasers, pyrotechnics, Christmas songs, and fireworks, I'd rate it as a don't miss if not for the fact that most nights (except the busy weeks of Thanksgiving, Christmas and New Years) you can see it or Fantasmic, but not both.
Fantasmic is both a little better and has much more capacity (you need to get close to where BAM is projected, Grauman's Chinese Theater, to get much value from the projections), so on nights when you can see only one, for most Fantasmic will the better choice. On nights where you could see either—or of you have more than one evening in the Studios–see both.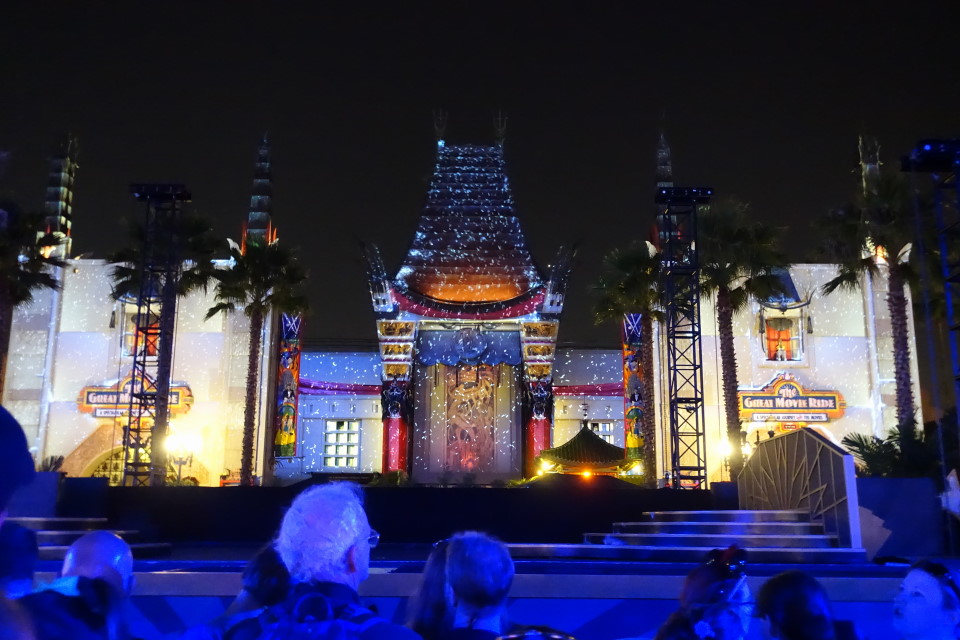 The show begins with snow…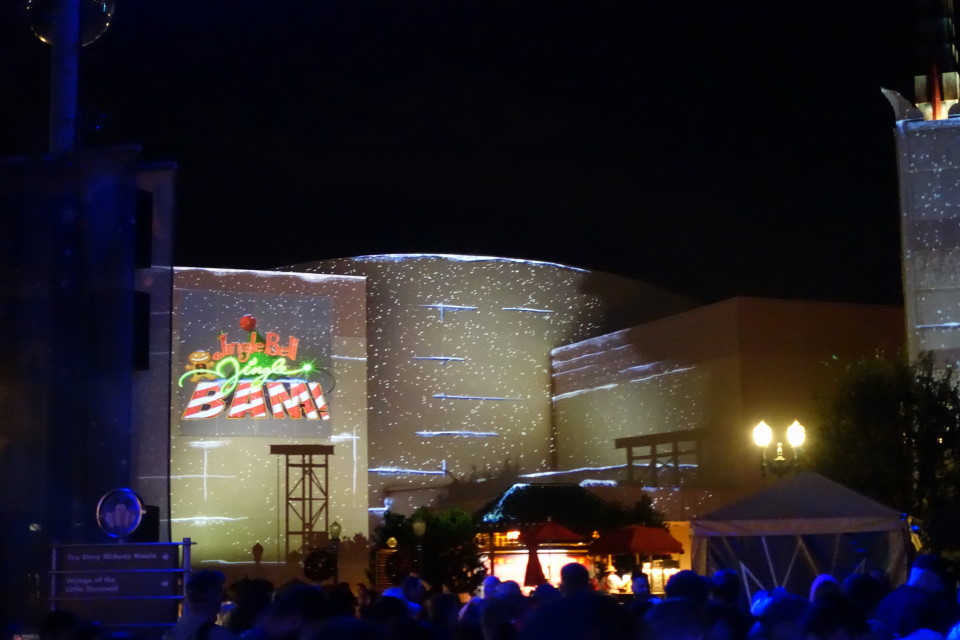 …that gradually accumulates.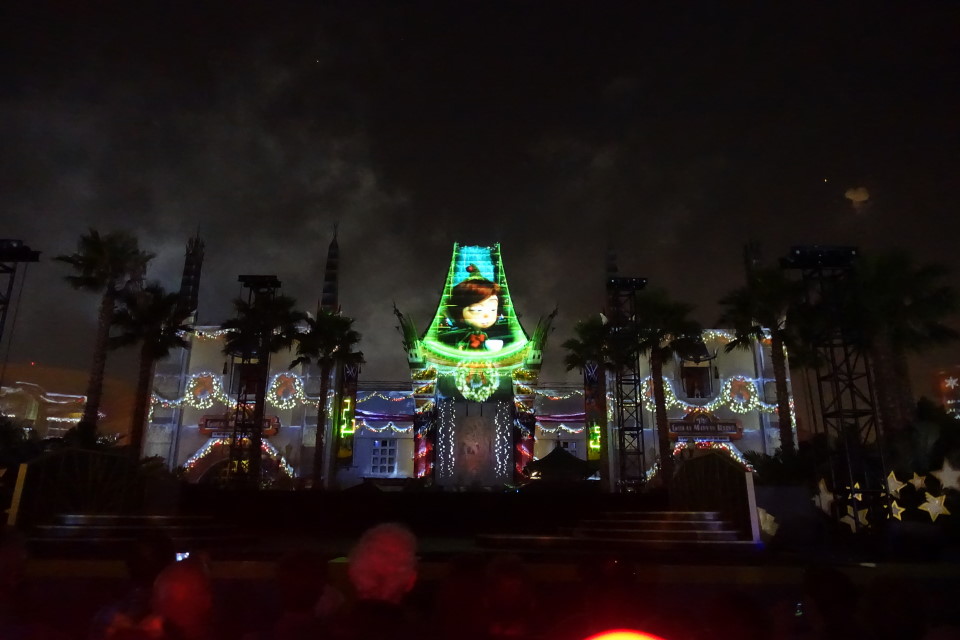 Soon the crew from "Prep and Landing" show up. (If you know nothing about "Prep and Landing," don't worry—it matters not. But for more on Prep and Landing, see this.)
They can't find Santa at his desk, and thus a search for him begins, accompanied by Christmas songs and multiple character vignettes (on all the projection areas, and they go by very quickly, so keep your eyes peeled)…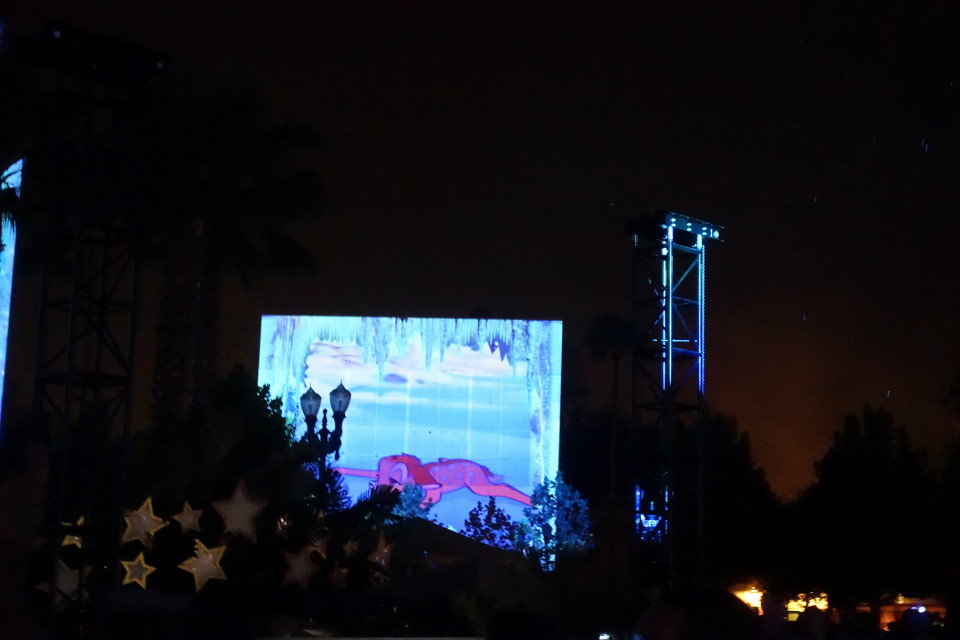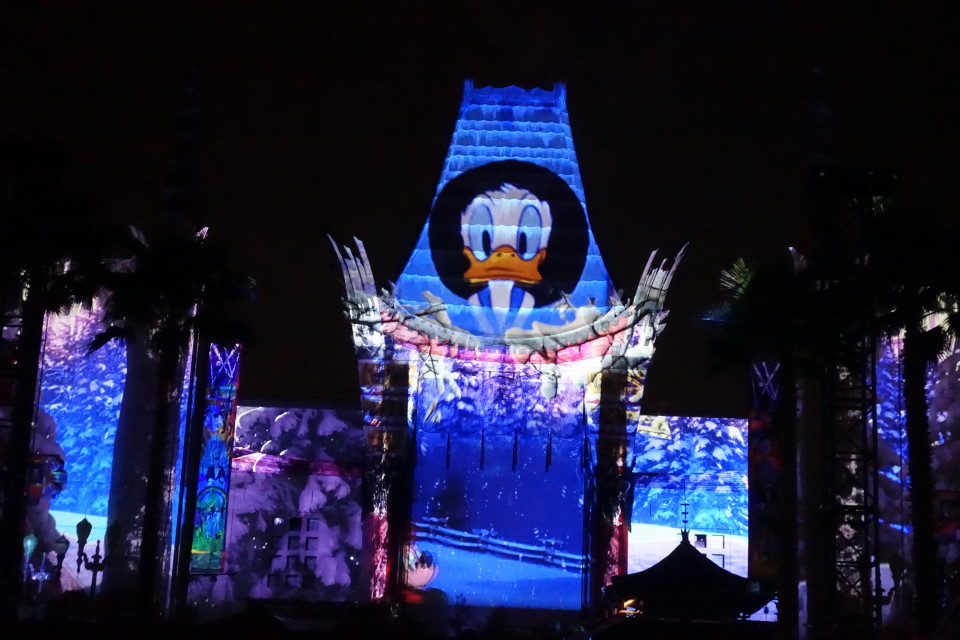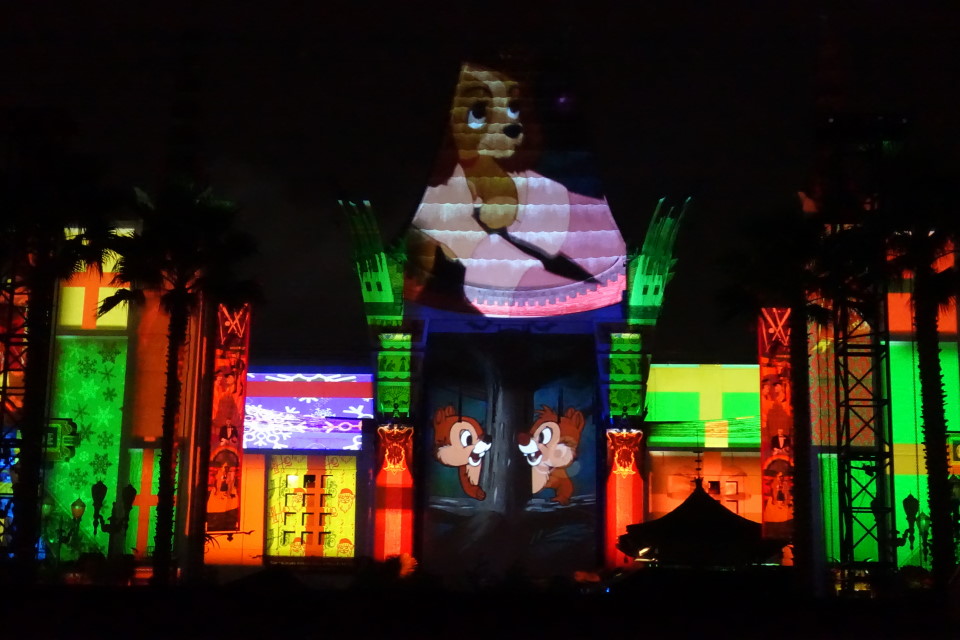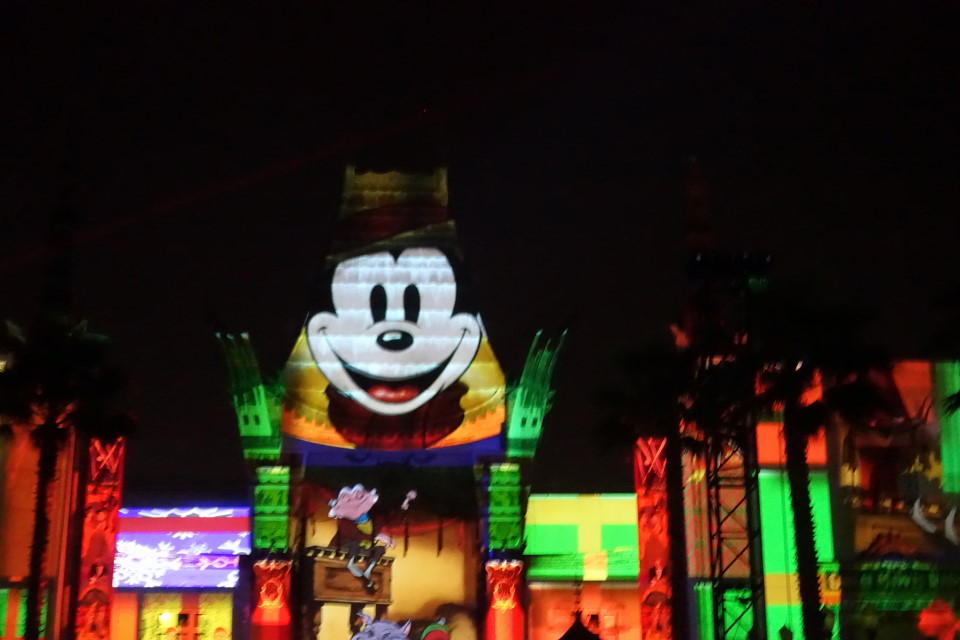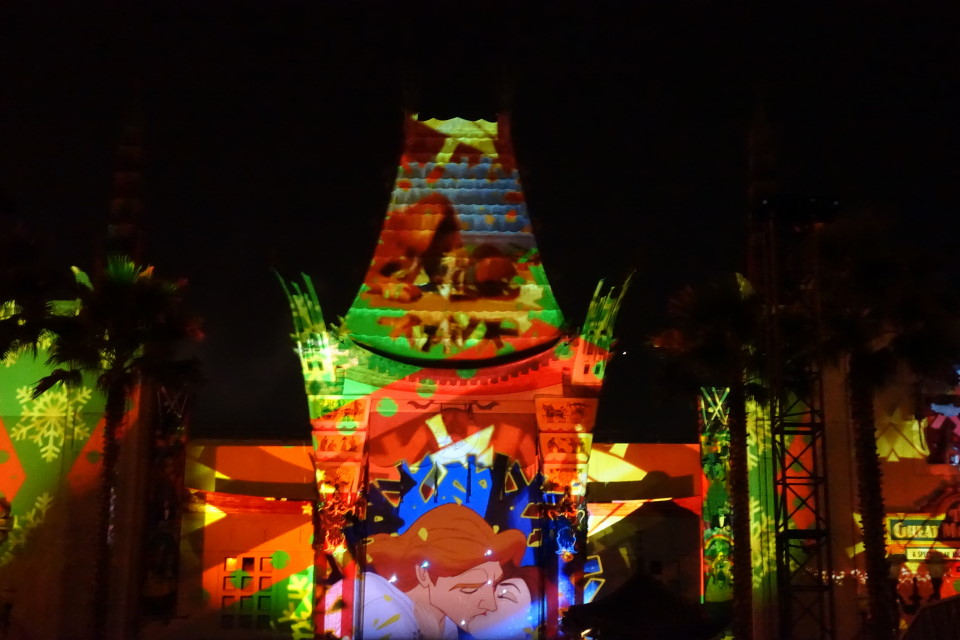 …and lasers: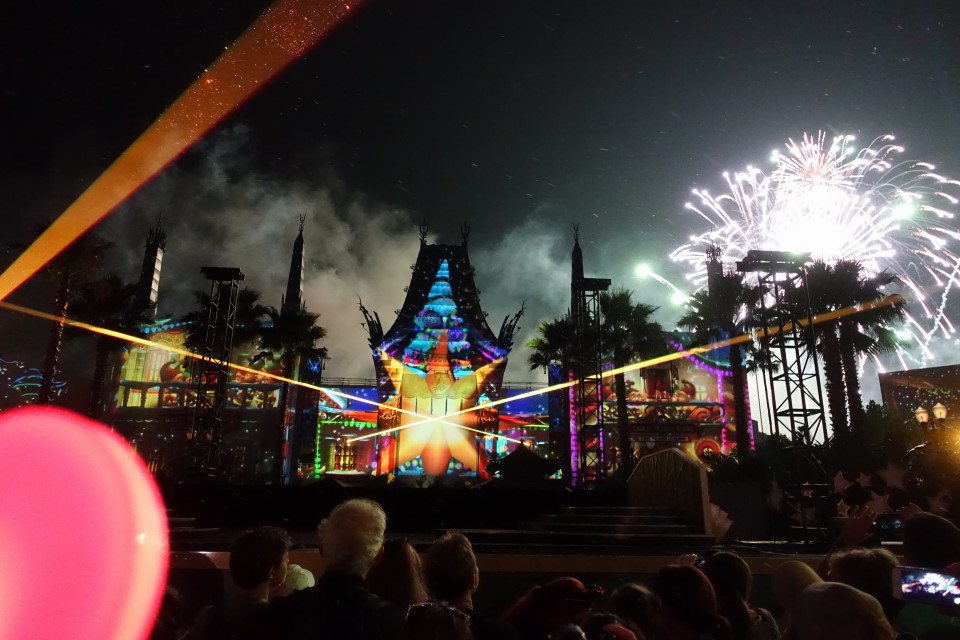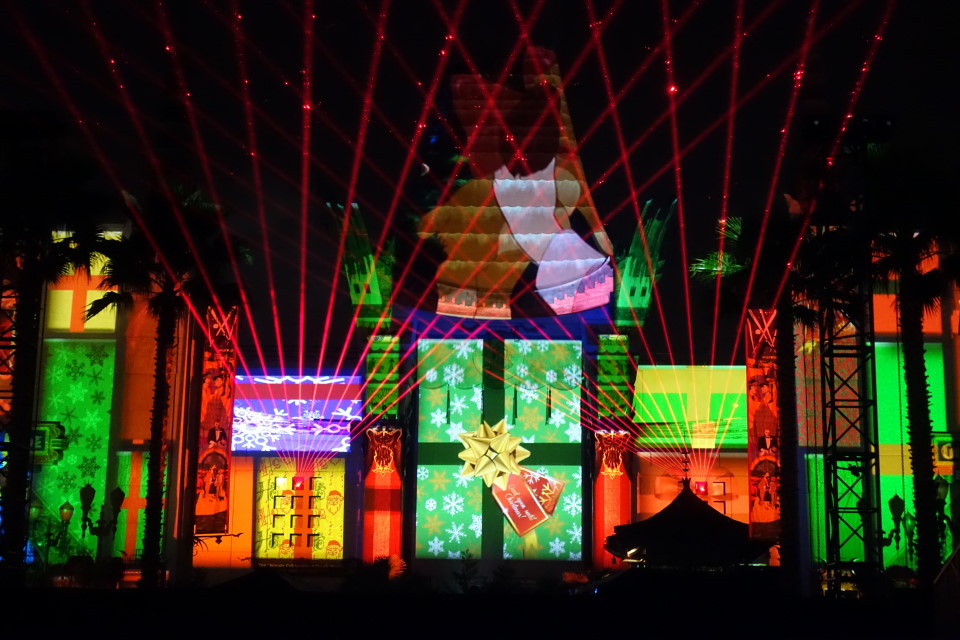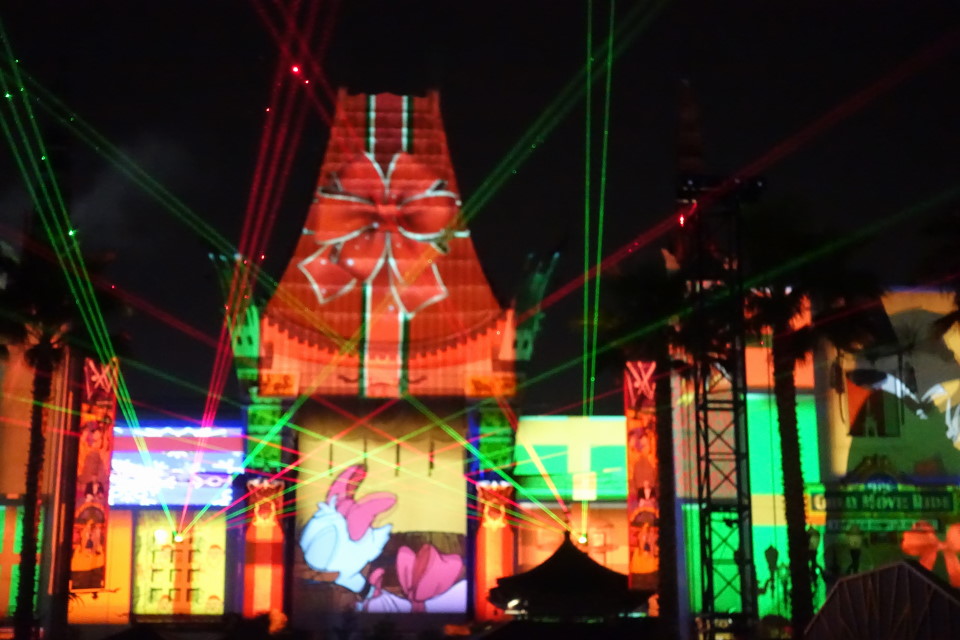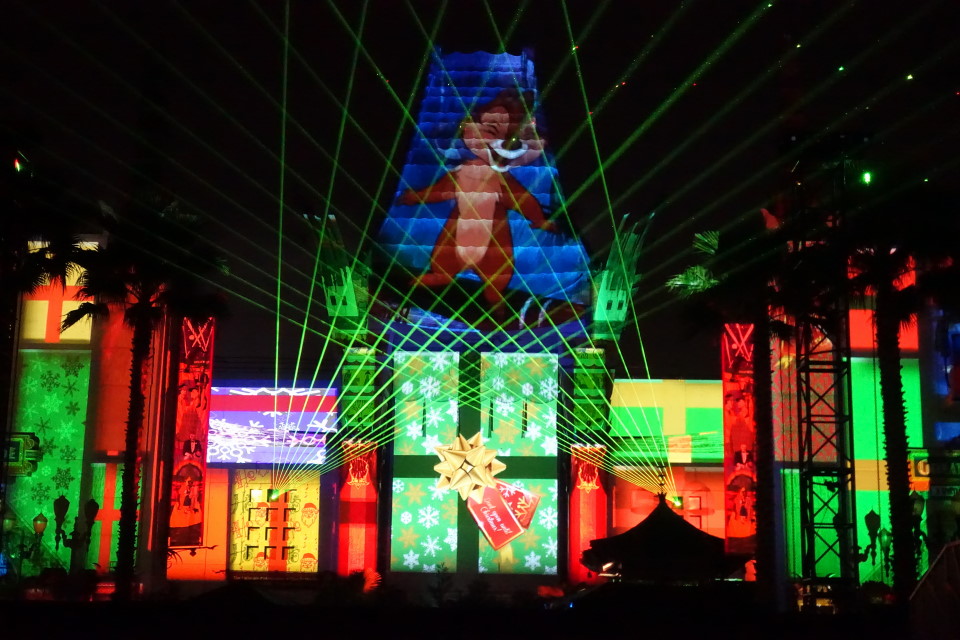 The final battle for Santa is with some folk from A Nightmare Before Christmas: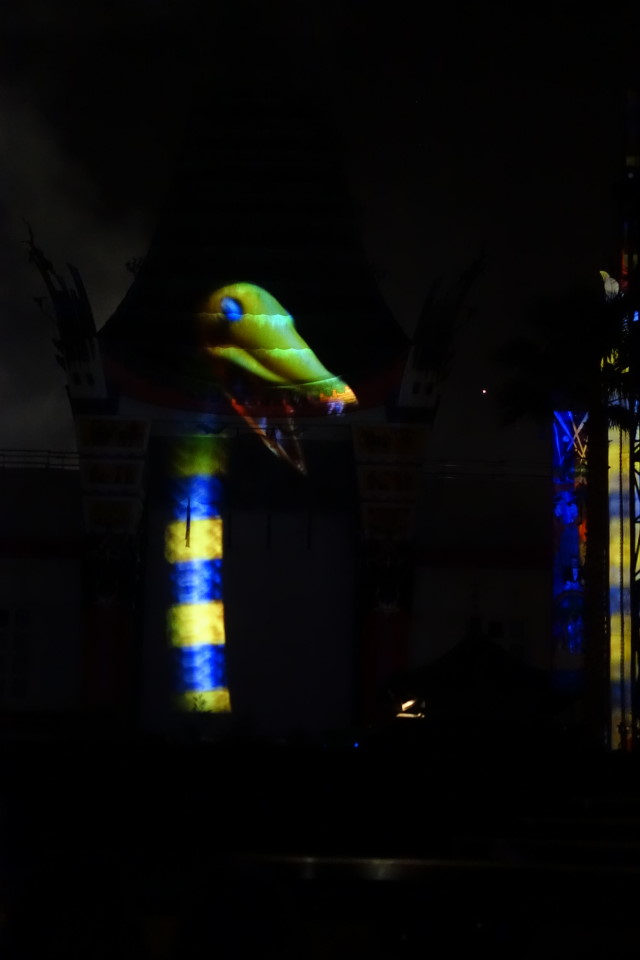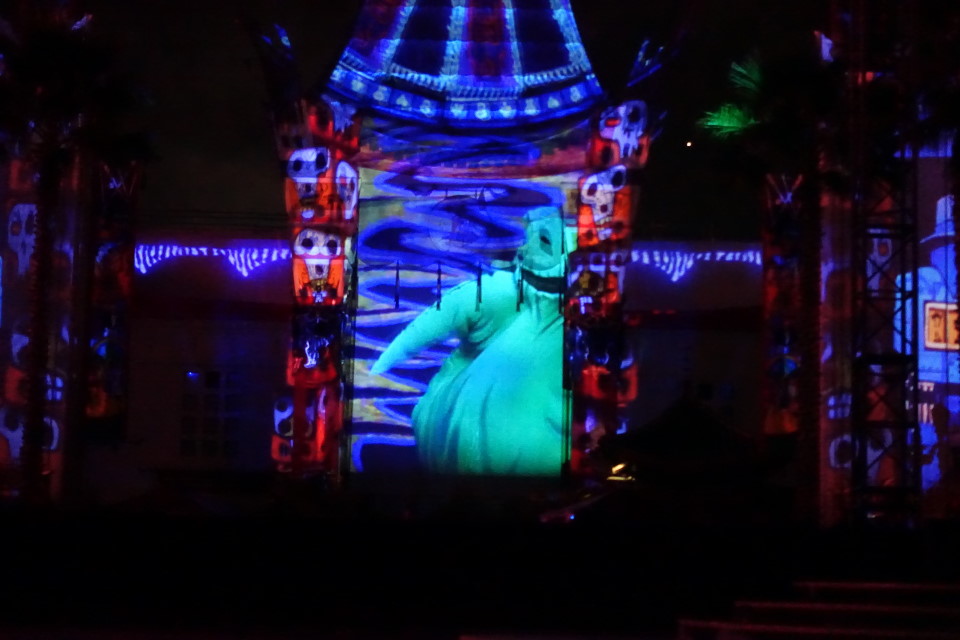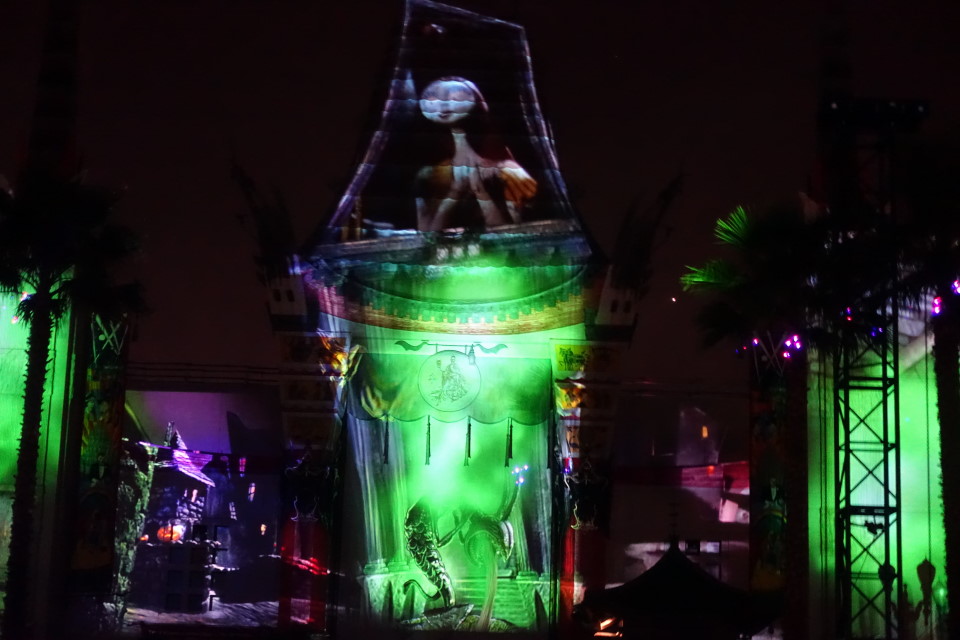 Yet somehow Santa is saved.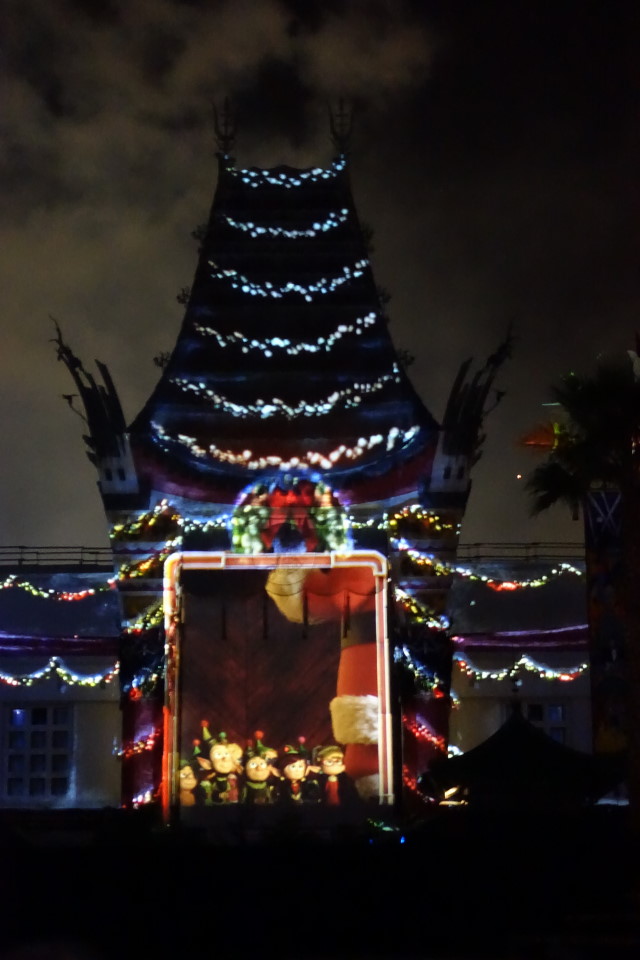 Santa saved, the show ends with a pile of fireworks (other fireworks punctuate earlier moments):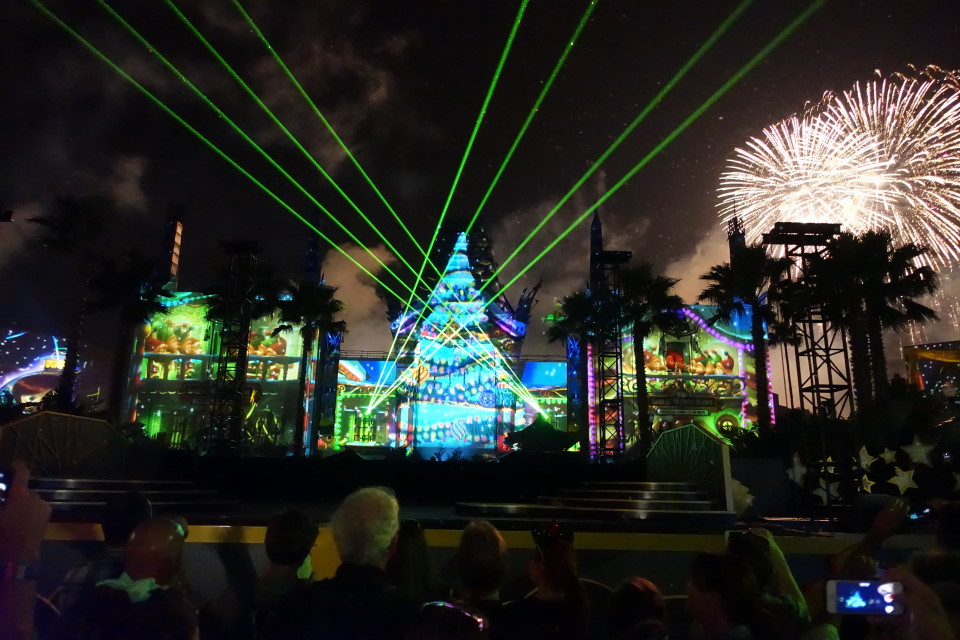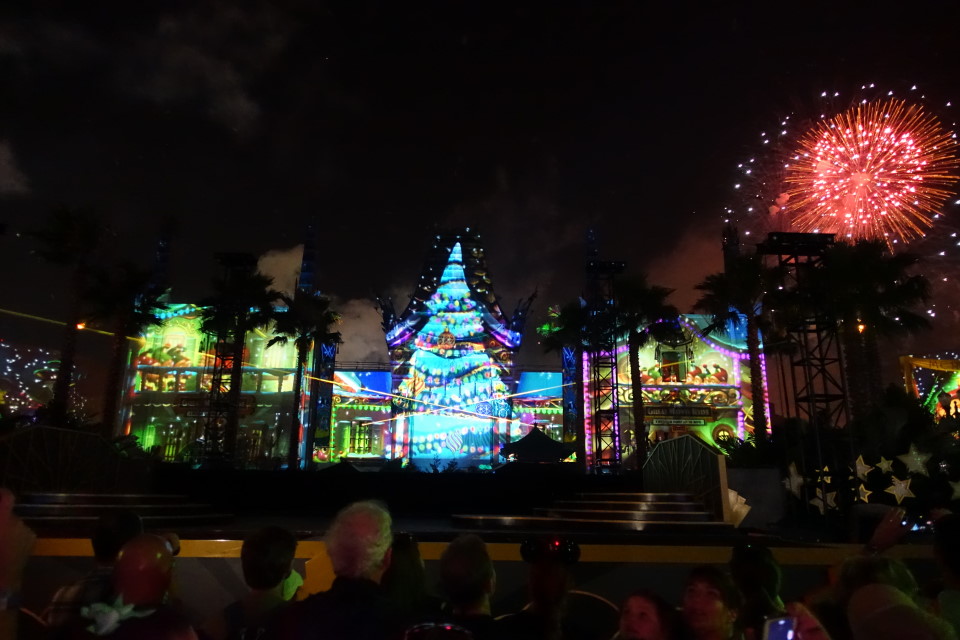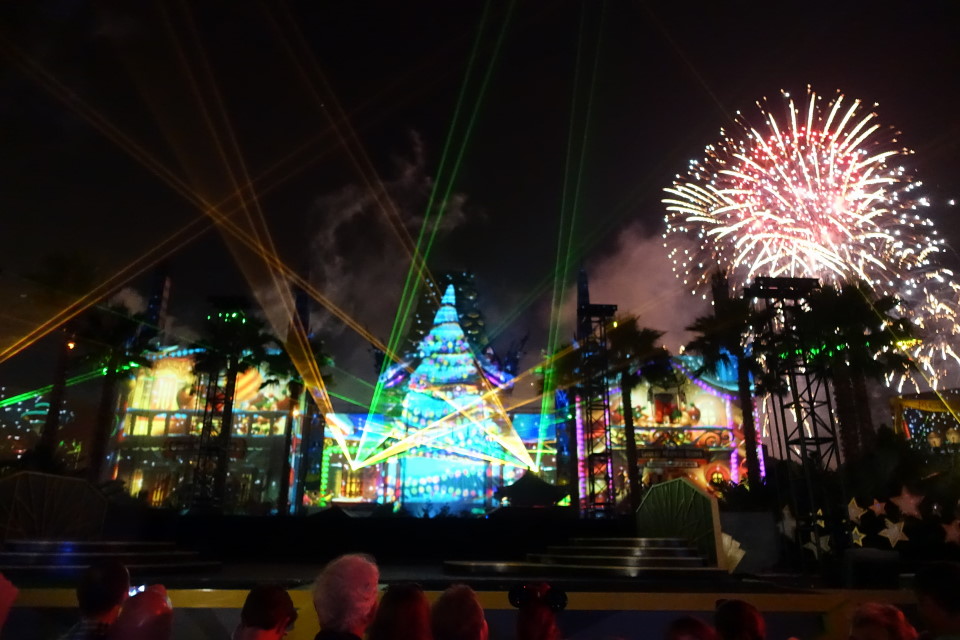 Like the Star Wars show, this is more "projections with fireworks" than "fireworks with projections," so a spot close to the theater (and center or left) really pays off. But—frankly—the projections are so, umm, random, and brief, and scattered, that with the music and fireworks you can enjoy it from Hollywood Boulevard much more than you can the Star Wars show.


Follow yourfirstvisit.net on Facebook or Twitter or Pinterest!!